Welcome to my day at the Epcot International Festival of the Arts! My wife and I had a lot of fun enjoying the interactive activities throughout the park, starting with this introductory PhotoPass opportunity.
Throughout the park there were Capture Works of Art with Disney PhotoPass, which we could not resist — like crossing the Delaware River with George Washington. I guess Disney did not trust us with real oars.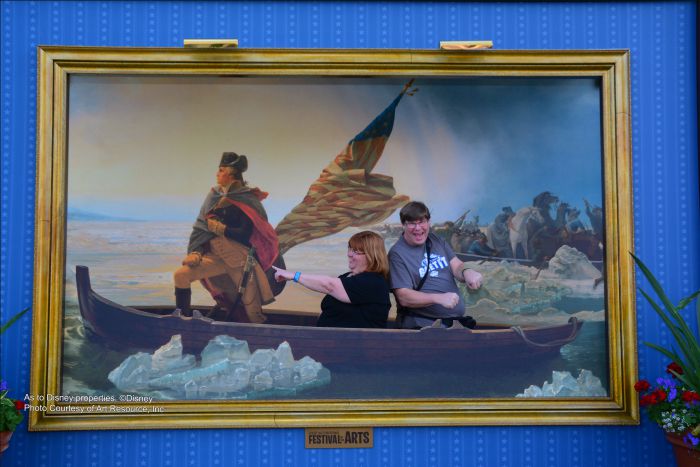 Later we crashed a party from 1881 inside Renoir's Luncheon of the Boating Party at the France pavilion.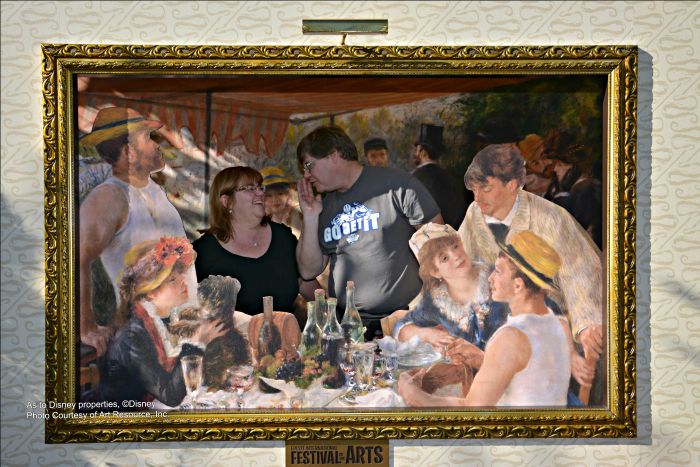 Glidden's Paint-By-Number Mural was a great activity for all Epcot guests.  One brush and small container (aka paint can) were free per guest with one color. The container had the mural number on it.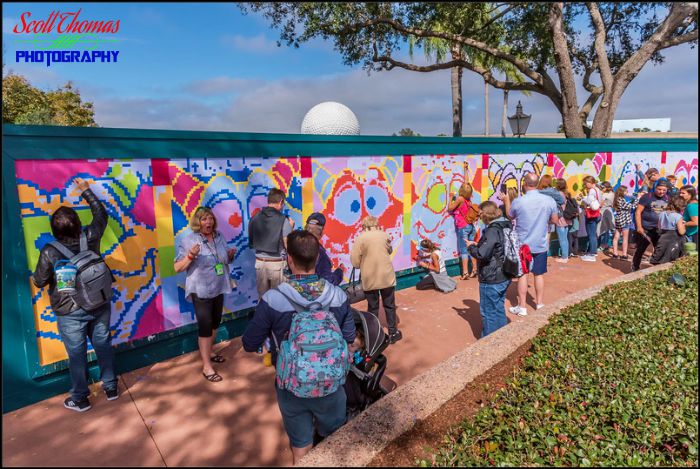 My wife helped out other Epcot guests at Glidden's Paint-By-Number Mural, which featured repeating Figments.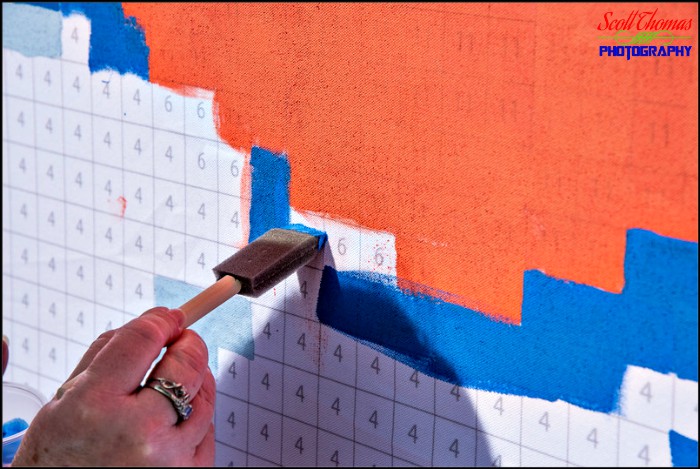 Animators were holding free Animation Academy classes in the Odyssey Festival Showplace featuring a very nice set-up.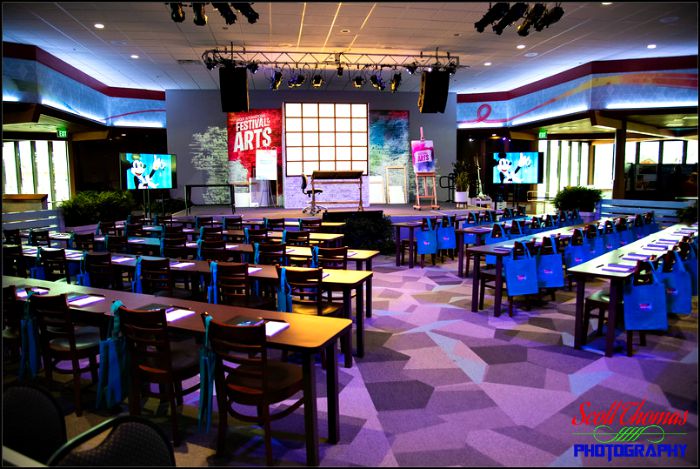 We came back later and took a class. While my drawing was rather bad, my wife did well with her Figaro character drawing.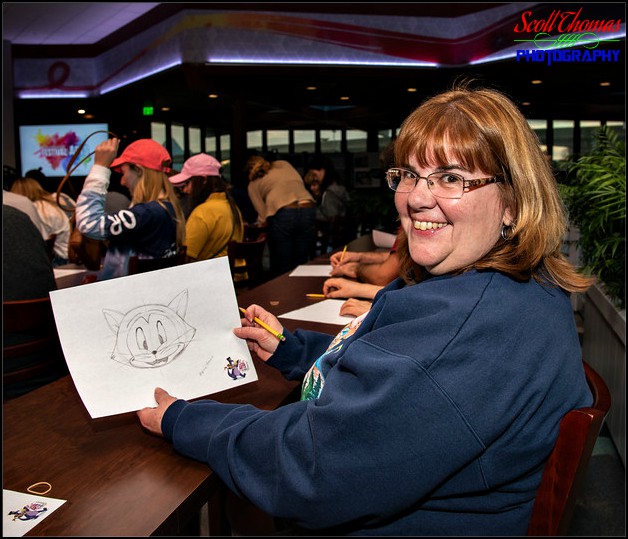 We ended our night with a performance of Disney on Broadway in the America Gardens Theatre across from the American Adventure pavilion. We got front row center seats via our Disney on Broadway Dining Package. We had eaten at the Rose & Crown Pub for lunch.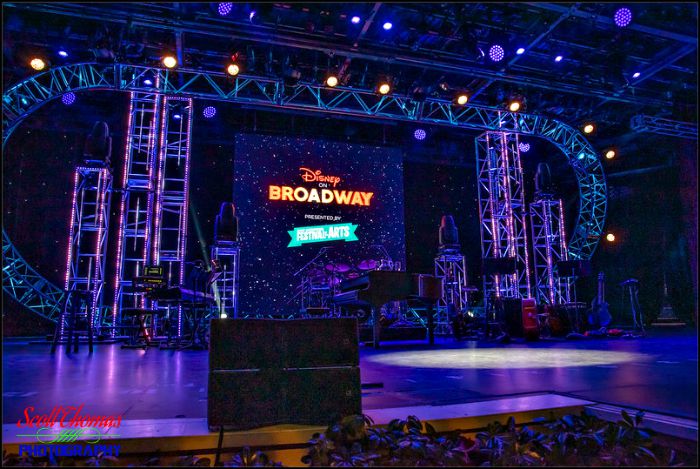 Every two days, the entertainers change for Disney on Broadway. No matter who you have, each performer is from a Disney Broadway production. Here was ours.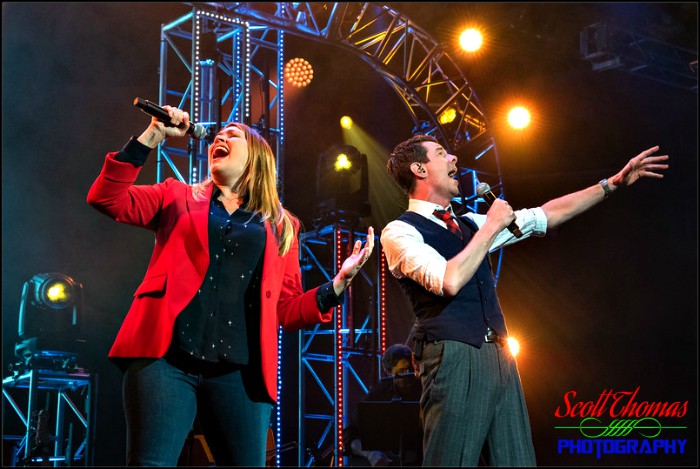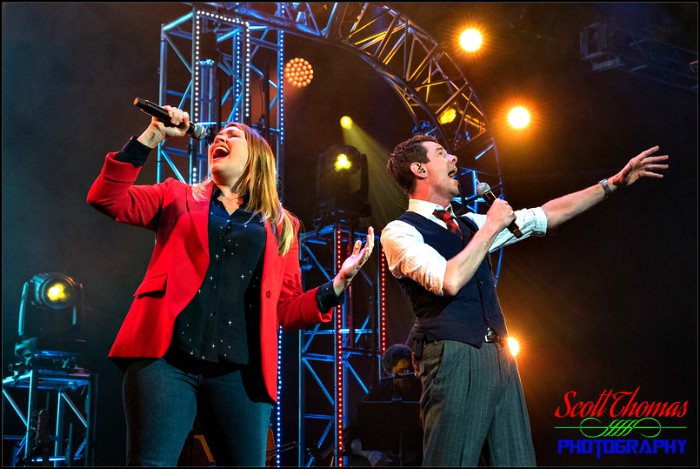 Gavin Lee was Bert in Mary Poppins for both London and Broadway productions. In fact, he was the first "Bert" to ever play the character on stage for Disney.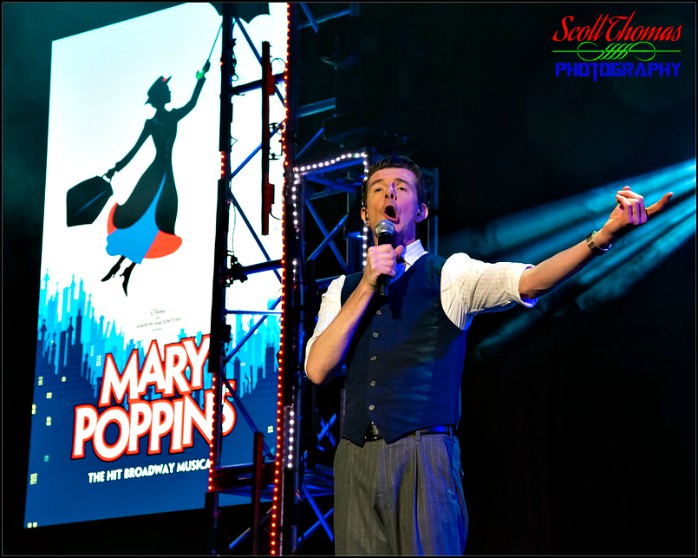 Heidi Blickenstaff was Ursula in The Little Mermaid and brought the house down when she sang Poor Unfortunate Souls.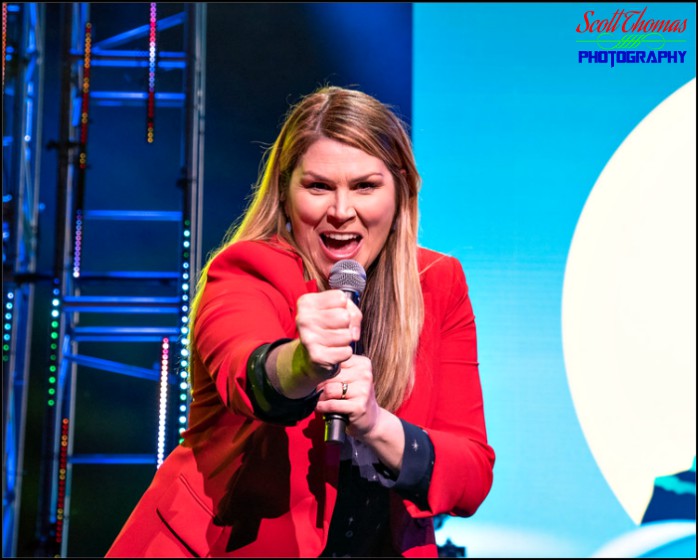 I got chills when she sang it right into my viewfinder!
For a couple of people who have been visiting Epcot since the early 1980s, the Epcot International Festival of the Arts gave us new experiences and fun. We highly recommend it.