What's "Streetmosphere?" you ask. Well, it's a Disney-type word for "street atmosphere" performers — musicians and shows that don't have a theater or a home, per se – they simply perform in the street for our entertainment!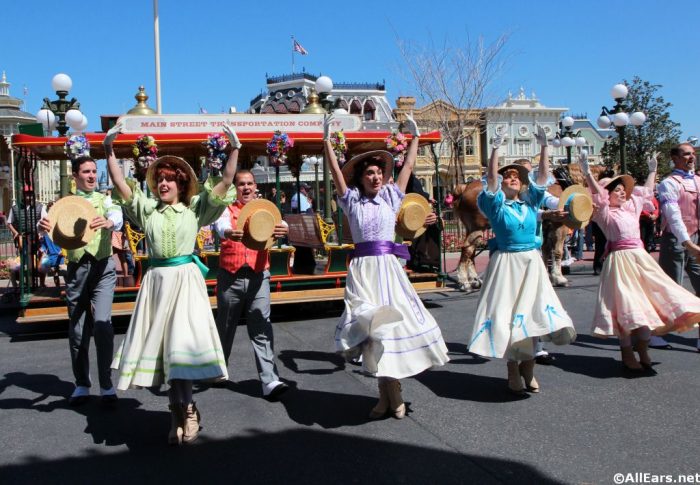 Often, these sorts of performances aren't high on people's to-do lists. They're not flashy fireworks displays or thrilling attractions, and a lot of people don't even know that they exist! But slowing down and watching the street entertainment can be a great way to take a moment and immerse yourself in the magic of the land you're in.
Here is a list of our favorite "streetmosphere" in each park!
The Dapper Dans
Performing daily is the best barbershop quartet within a two block radius: The Dapper Dans! The "Dans" sing a variety of songs – from old school love songs to classic Disney hits. They make their way up and down Main Street U.S.A. a few times throughout the day, usually in the morning. The Dapper Dans are the perfect way to make you feel like you're really in a turn of the century American town. Stop and sing along – it'll bring a smile to your face!
Here's a performance by the Dans from a few years back — not their usual repertoire, but still fun!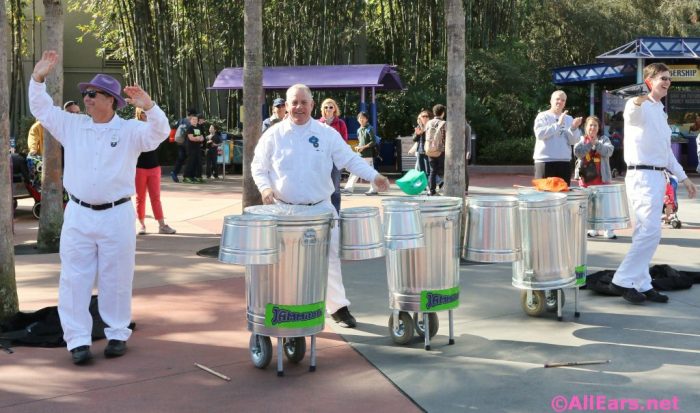 The coolest custodial team you'll ever see! The Jammitors rock out in Future World near the Innoventions breezeway several times a day. They are a very funny group and you will be amazed at the music they can make by banging on a bunch of trashcans! If you're scooting through Future World, make sure you slow down and listen.
Here's a look at the Jammitors in action!
Making their way up and down Hollywood and Sunset Boulevards are the Citizens of Hollywood. Coming from the magical era of the Silver Screen, "The Hollywood That Never Was and Always Will Be," these eccentric characters perform various sketches and games that are guaranteed to make you laugh. They often pull unsuspecting visitors from the crowd to participate, so if you want to be chosen, make sure you're alert and ready to volunteer!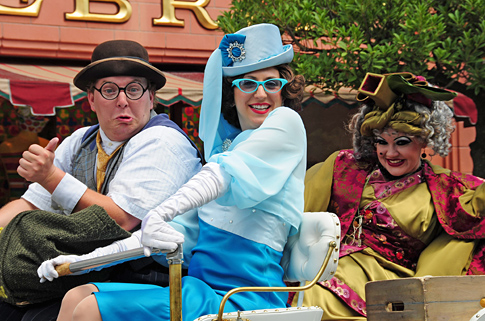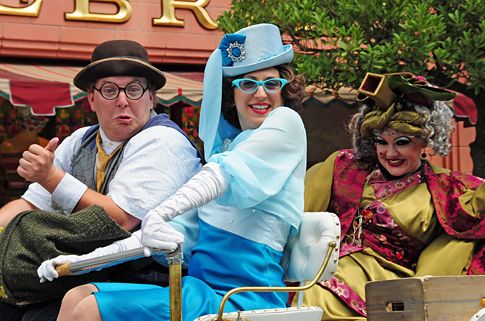 Tam Tam Drummers of Harambe
Jambo from Africa! Most people head into the land at Animal Kingdom and run straight to either Festival of the Lion King or Kilimanjaro Safaris. But slow down and enjoy the music! There are several acts that play in the area, and one of our favorites is the Tam Tam Drummers! They are a high-energy percussion band, that will have everyone clapping and dancing along!
So there you have it! A few of our favorite street performers throughout Walt Disney World. These are a great way to relax and be entertained for a few minutes before rushing off to you next FastPass or dining reservation.
Do you slow down and watch the entertainment? What is your favorite street performer? Let us know in the comments!
Remember! When you're in Disney tag us @allearsnet in your photos!
Subscribe to the AllEars® newsletter so you don't miss any of the latest Disney news!