Gingerbread…along with peppermint and pumpkin spice, it's one of the quintessential flavors of the holiday season.  Disneyland has a number of festive gingerbread treats available this year, and I tried them – all in the name of research, of course.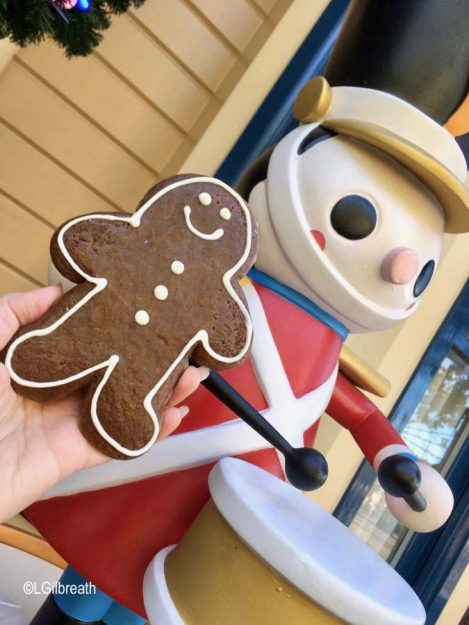 This classic smiling gingerbread man is made of soft, spicy, not-too-sweet gingerbread.  He's available for $4.50 at a number of locations around the Disneyland Resort, including Starbucks locations and coffee carts.  This was my favorite gingerbread treat.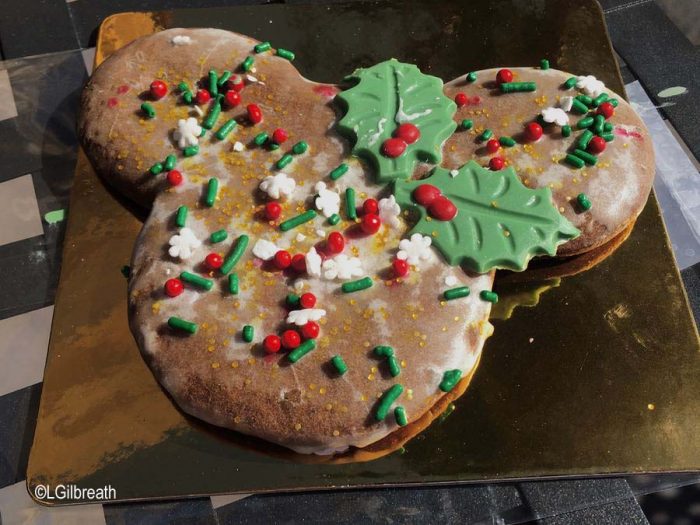 Grandma's Recipes, one of the Festival of Holidays Marketplaces, serves a Gingerbread Mickey cookie for $5.25.  It's lightly frosted and beautifully decorated with colorful sprinkles and a candy holly leaf.  This seemed to be made of the same soft gingerbread as the previously mentioned gingerbread man – which means that I thought it was yummy.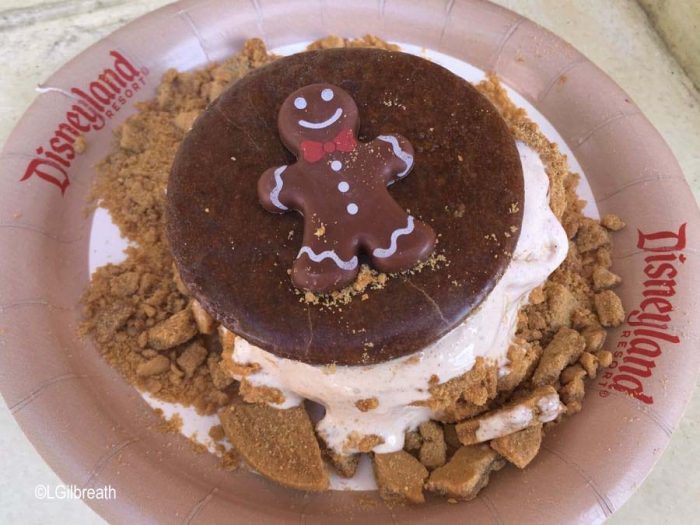 I think the most creative gingerbread offering is this Gingerbread Cookie Ice Cream Sandwich from Schmoozies.  A scoop of brown sugar cinnamon ice cream between two gingerbread cookies rolled in crushed gingersnap cookies.  At $4.49, this was quite modestly priced for what you get!   The ice cream may have been the best part – it's not a traditional flavor, and had an excellent cinnamon taste without going too heavy on it.  The cookies were good – a little firmer than some of the other gingerbread cookies, but they have to be to support the ice cream.  The "gingersnap" cookies tasted more like graham crackers to me – and mine weren't crushed very well, nor was the sandwich rolled in them. Still, this was very good.  Just not as easy to eat as most other gingerbread because of the ice cream.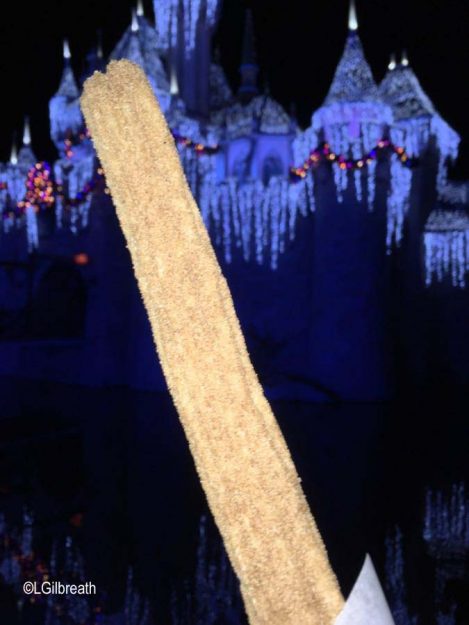 The churro cart in front of Sleeping Beauty Castle in Disneyland features a Gingerbread Churro –  I think this one was $5.50.  It didn't really taste like gingerbread – it was more like a regular churro with some gingerbread-like spices in the sugar it was rolled in.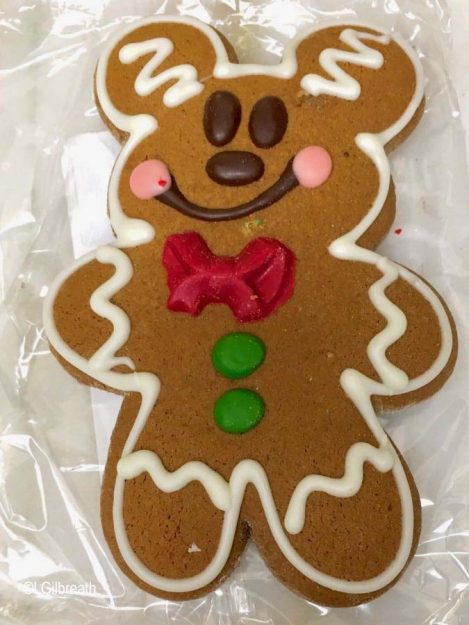 Red Rose Taverne is featuring a Mickey Gingerbread Cookie for $4.50.  It was definitely the cutest gingerbread cookie.  But this one is baked by an off-site bakery and pre-packaged.  So it's quite a bit firmer than the others, and just a bit dry.  Still had a very good gingerbread flavor, though.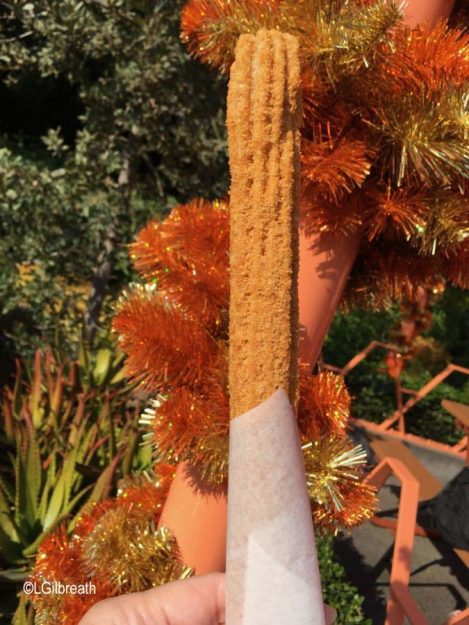 Honorable mention: The Gingersnap Churro from Cozy Cone #1 in Cars Land.  Though it's not technically gingerbread, it was rolled in sweet crumbs that gave it that classic gingersnap flavor, which I really enjoy.   $5.29 and served with a cream cheese dipping sauce.
What's your favorite holiday flavor?  Take the poll and let us know!
Subscribe to the AllEars® newsletter so you don't miss any exciting Disney news!