"Start churning butter and put on your church shoes little sister, 'cause we're about to BLAST OFF!" — Wreck-it Ralph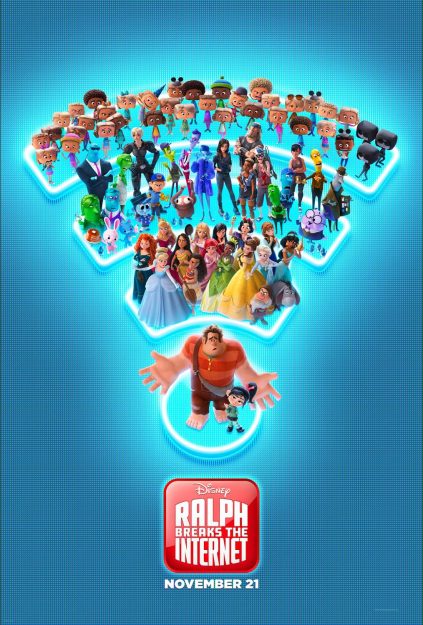 Six years after the original "Wreck-it Ralph" turned in the highest opening weekend ever (at the time of its release) for a Walt Disney Animation Studios film, WDAS introduces video game characters Ralph and Vanellope to the wild world of the internet in the sequel "Ralph Breaks the Internet."
"Ralph Breaks the Internet" shows us a Ralph and Vanellope who have settled into a comfortable way of life, playing their games and socializing as BFFs do, when an accident threatens Vanellope's "Sugar Rush" game and the duo take to the internet for a replacement part.  Along the way, the socially insecure Ralph must navigate the positives and negatives of internet culture, while Vanellope deals with the existential crisis of her identity:  Is she a "Sugar Rush" racer?  A best friend?   A princess?  Or something more?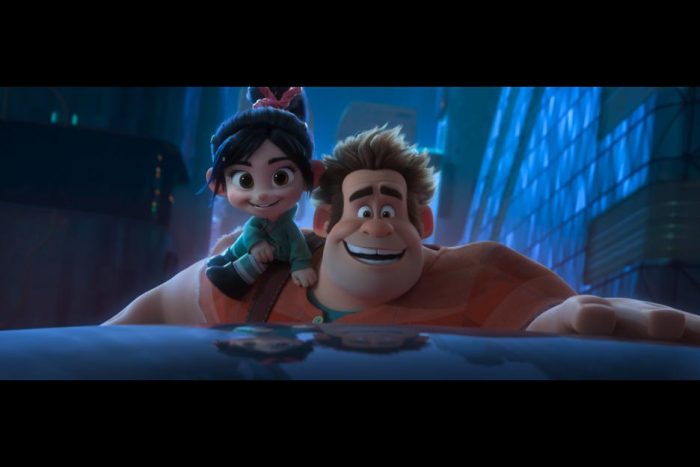 At a recent press junket, John C. Reilly (voice of "Ralph"), Sarah Silverman (voice of "Vanellope"), Taraji P. Henson (voice of "Yesss"), Jack McBrayer (voice of "Felix"), Writer Pam Ribon, Director Rich Moore, Director Phil Johnston and Producer Clark Spencer met to talk about revisiting old characters and developing some new ones.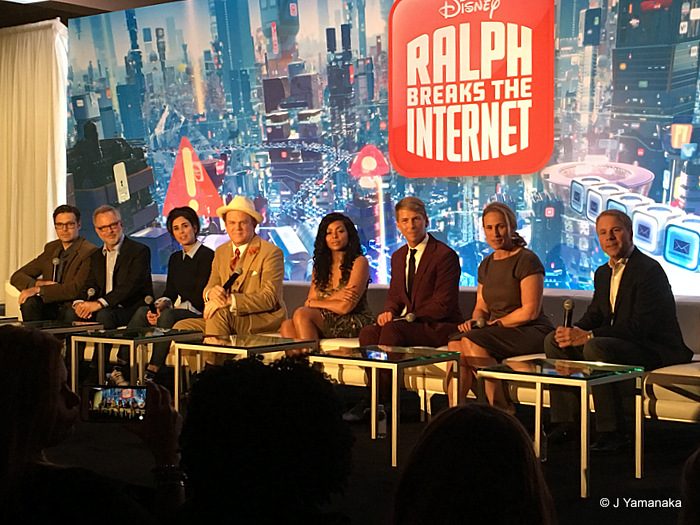 [Some adult language during the last 10 minutes.]
Some of the highlights from the junket: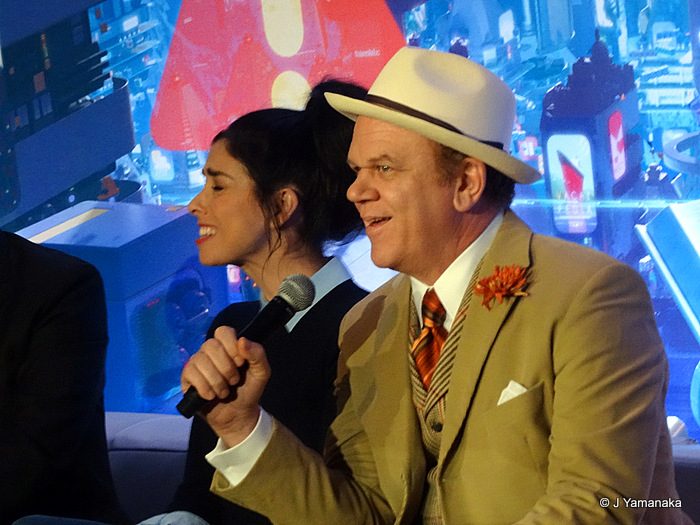 Reilly on choosing the internet as the film's topic:  "… I realized, you know, the internet is the central issue of our time:  Our relationship to this technology, its power and its effect on us… it's as powerful as, like, a nuclear bomb, but it uses other means.  So it was really exciting in the context of an entertaining Disney film, to be able to talk about some of these issues in a really real way.  You know, its effect on people:  Why do we crave the anonymous acceptance of people we don't know?  So we made this fun, entertaining story but… I think that you come away from the film thinking about some of the most important issues of our time."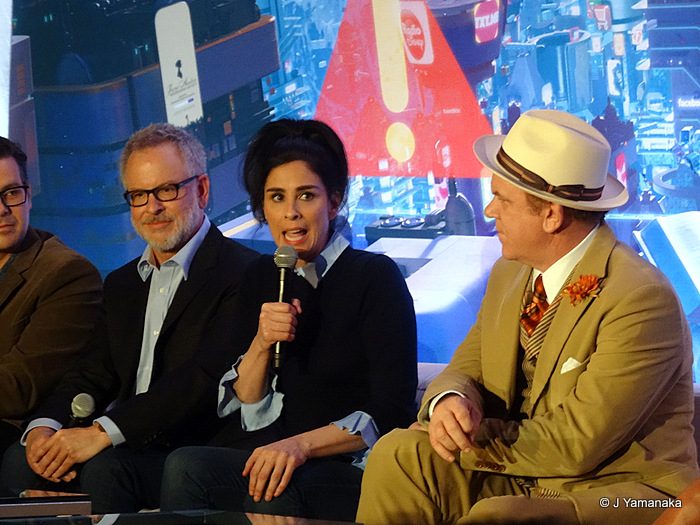 Silverman on getting her own Disney Princess song:  "It was a dream come true.  I couldn't believe it when you guys told me I was gonna have a song.  We'd already been recording for awhile, and I couldn't believe it and the music was written by Alan Menken and I got to meet him and work with him and rehearse with him and he played "Somewhere That's Green" for me to sing from my favorite — he wrote "Little Shop of Horrors," my favorite, and of course is like this Disney icon of… of iconic songs…
"But yeah, it was incredible that we recorded with a whole orchestra like you see in old-time-y movies.  It was crazy.  It was really a thrill of a lifetime."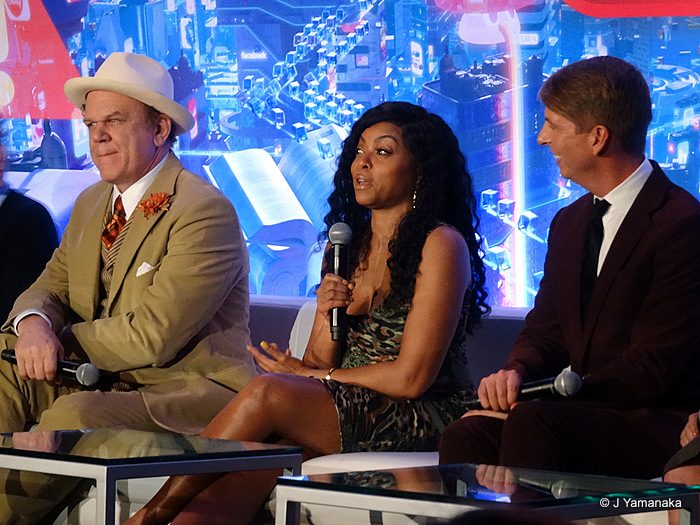 Henson on playing Yesss: "I just thought she was incredible.  I mean, when Richard and Phil brought her to me and explained her, I was like, this is a no-brainer.  I mean, she's a go-getter, she's the head of a company you know, she's no-nonsense, she has heart… My favorite scene is when Ralph finds himself in the comment section… when she comes in and she tells him that it's not you, it's them, they're mean.  They're hurt, so they're hurting you.  It grounded the film for me, and it grounded the character for me.  Made her multi-dimensional."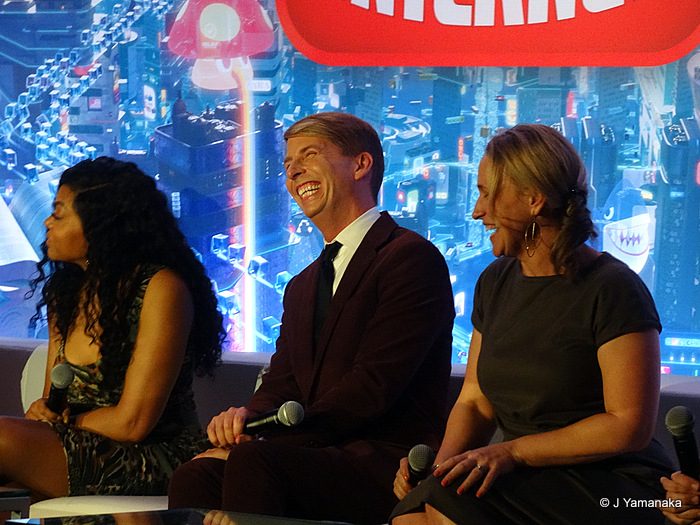 McBrayer on Fix-it Felix's foray into parenthood:  "We bit off way more than we could chew.  Just due to the circumstances, Calhoun and Felix do bring in all of the kids from the racing game, and after a few years of marriage, they've experienced some tension and perhaps some stagnation, so now they're thrust into these new circumstances, that really force them to not only evaluate how they feel about each other, but what their preconception of what parenthood could be."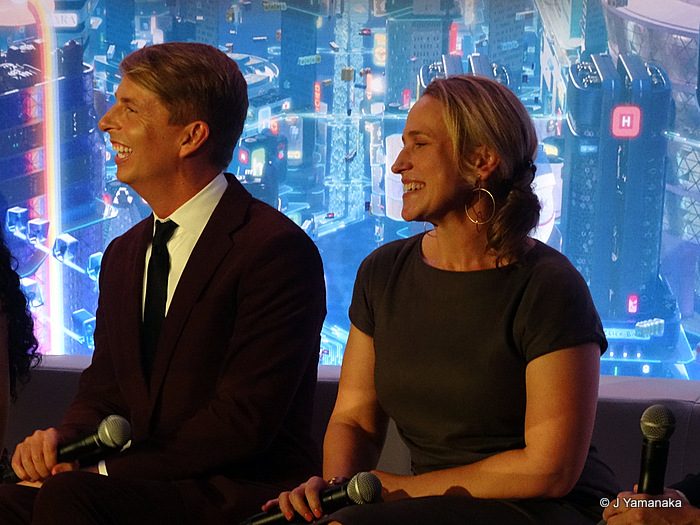 Ribon on what the takeaway is for kids:  "Well, one of the things I hope they think about is when you have to start a new school or your friendships change and you move into a new place, that that fear that you have that everything will be different and you'll never know those friends again, that… we really thought about that shift in life, because it keeps happening no matter how old you get, you move into a new place and you meet new friends and you don't have to lose your old ones."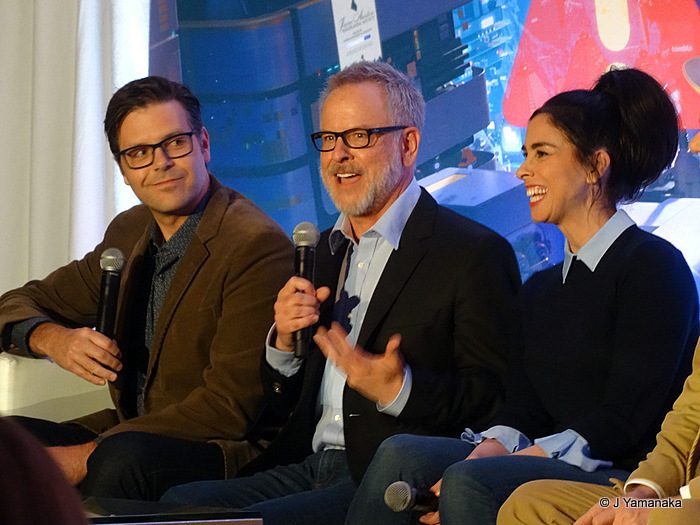 Moore and Johnston on revisiting Ralph:  "We thought it was going good, too… until we looked at the very last line of the first movie where Ralph says, after going friendless for the whole movie and then finally making a friend, he's back home and says, 'if that little kid likes me, how bad can I be?' It seemed at the time to be so sweet. It's a wonderful sentiment, but then as we continued to kind of pick at it, we said, well that's really really dysfunctional, you know, that this guy is defining himself by what his best friend thinks… and it's a great best friend, but what if she were not to like him someday? What would that lead to?
"And so knowing that he still had quite a bit of insecurity, he still had farther to go in his journey.  And then we'd only known Vanellope for like 35 minutes or 40 minutes, so she has a whole other story.  So we had to keep going with these characters"
Disney's "Ralph Breaks the Internet" goes into release nationwide November 21, 2018.
Will you see "Ralph Breaks the Internet?" this holiday season? Let us know what you think!
You can buy your tickets for "Ralph Breaks the Internet" in advance.