The citizens of Radiator Springs in Disney California Adventure's Cars Land enjoy the holiday season so much that they decorate the entire town – they are ready for Santa Cars to come and visit! Here's a look at their holiday decor!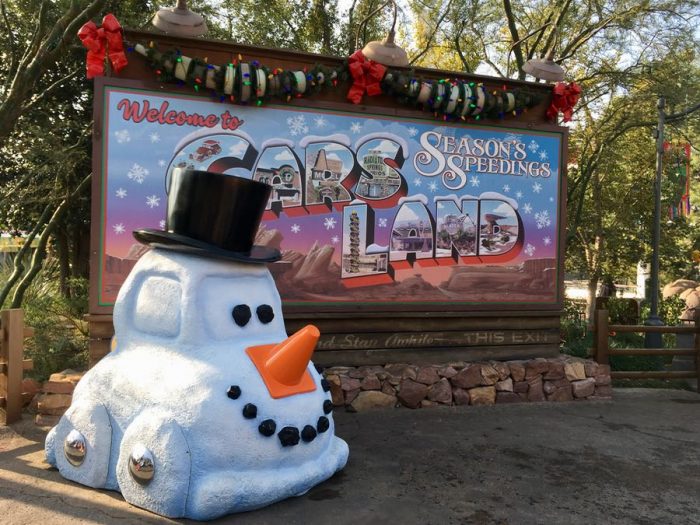 Town Hall is decorated – check out the air filters in the garland.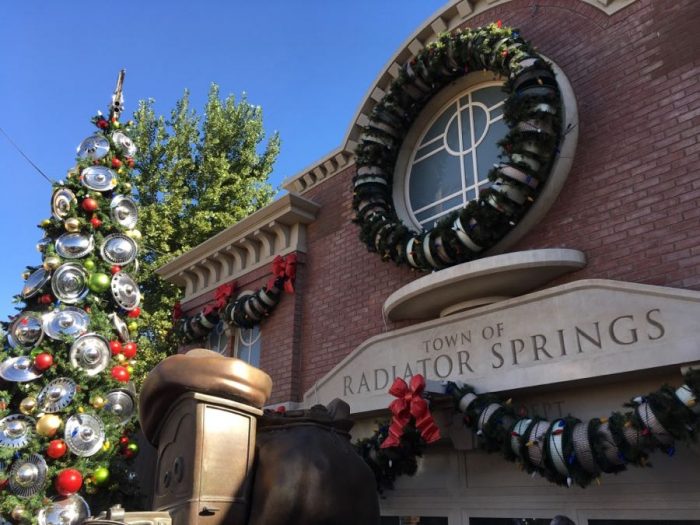 Festive garland is strung across Route 66.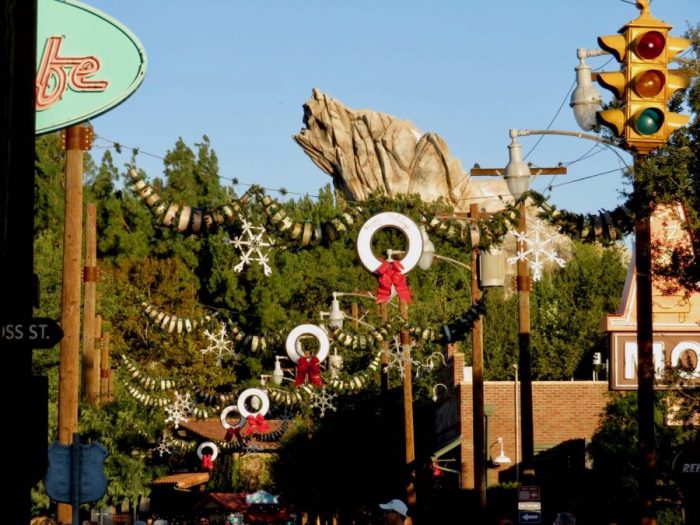 Mater has decorated his junkyard – and he sings some holiday songs at his Junkyard Jamboree, too.
Everyone has their own personal decorating style for their Christmas trees.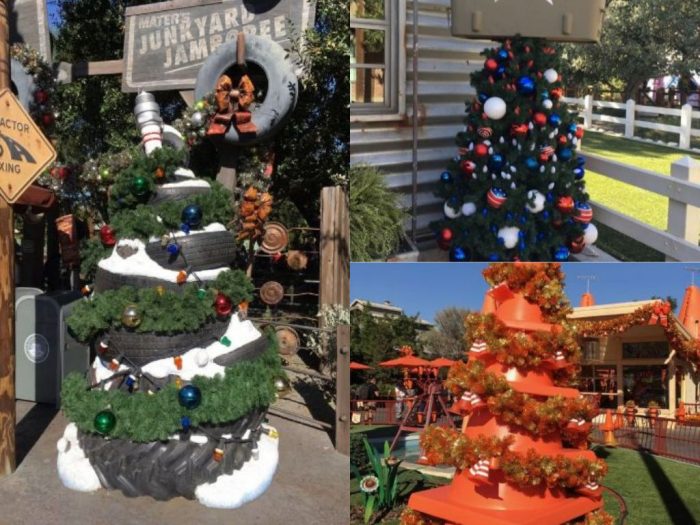 Sally has not only decorated her Cozy Cones, she's been busy making a gingerbread Cozy Cone Motel, which is on display in the office.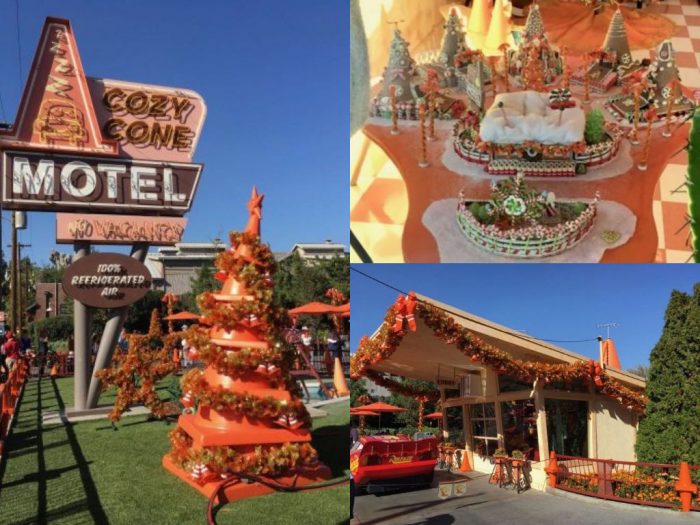 Mater greets guests while wearing his Santa hat.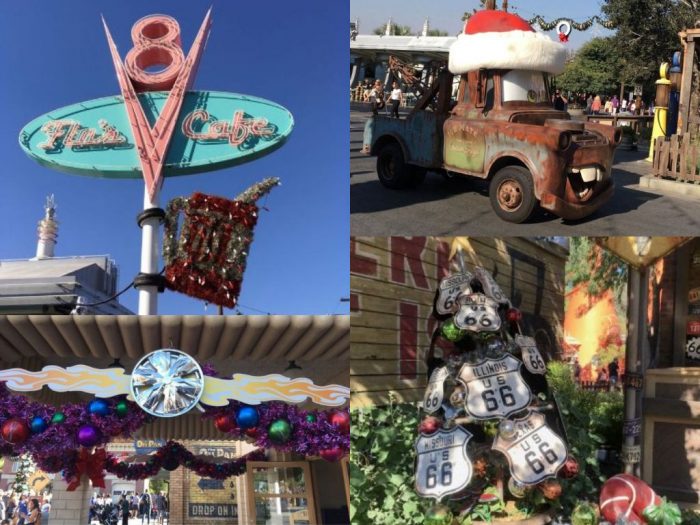 When the sun goes down, the holiday lights come on.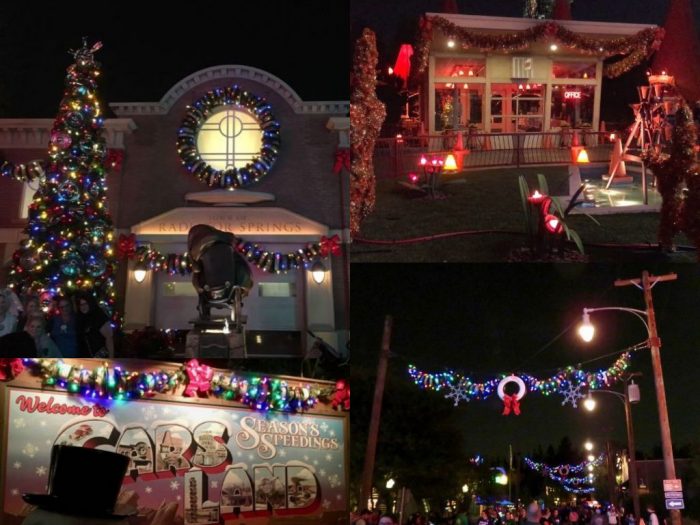 Who do you think should win the Radiator Springs decorating contest?  Leave us a comment and let us know!