I happened to be staying at the Grand Californian Resort during the time that most of the holidays decorations went up, and was able to witness the transformation firsthand.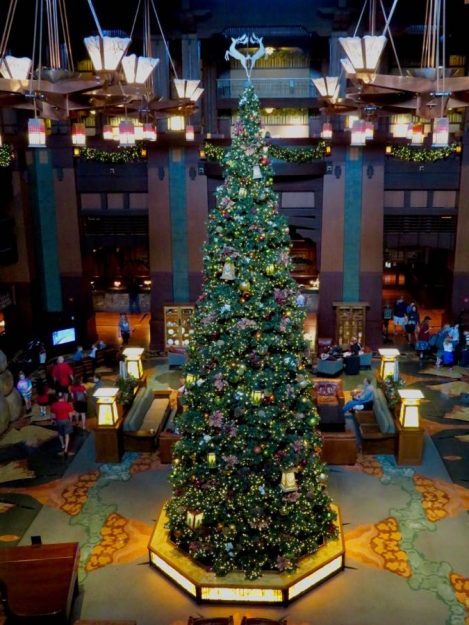 The giant gingerbread house was already constructed and the decorating process underway when we arrived – this particular project takes a long time to complete.  I saw it over the course of six days and a lot still remained to be done.  I look forward to seeing the finished product.  In the meantime it certainly smells really good!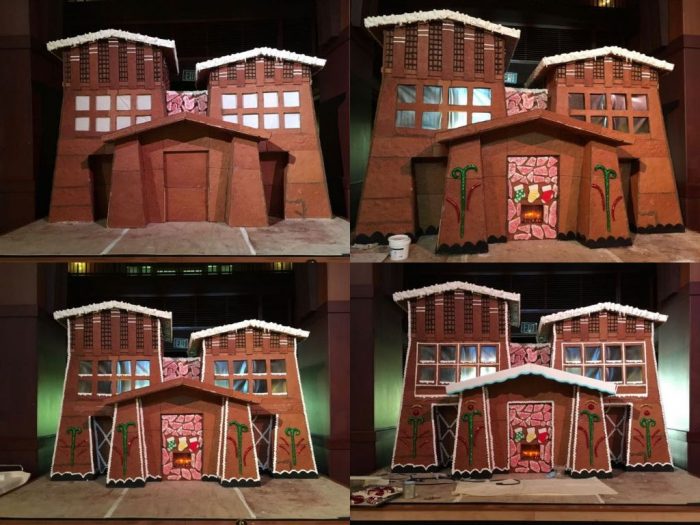 Next to the gingerbread house is a stand selling cookies, gingerbread, candy, peppermint cake, beverages and other holiday treats.   (Though the same gingerbread men cookies that are $9.00 at the Grand Californian are $4.50 at Starbucks, various bakeries, and coffee carts.)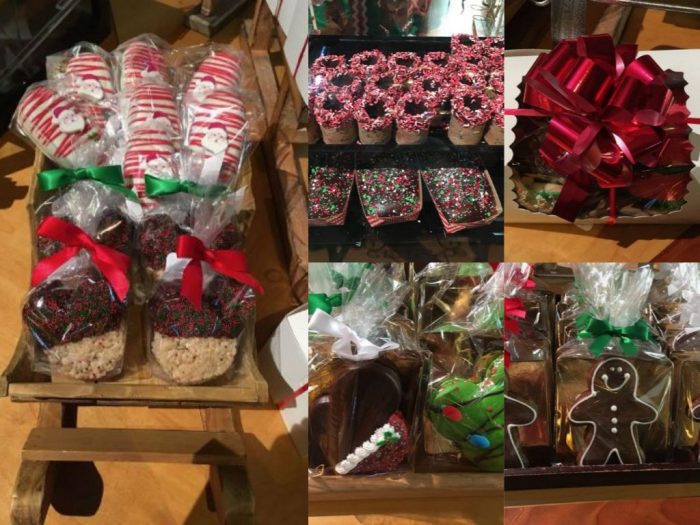 Those cylindrical items with the pink and white sprinkles in the top middle of the photo are cookie shots – the inside of the cylinder is covered with chocolate so it will hold a liquid.  There's a choice of milk, chocolate milk (each $8.00) or an alcoholic version with either RumChata, Bailey's, or Peppermint Schnapps for $11.00.
On Monday night the most significant transformation took place: installation of the Christmas tree and garlands.
This is what it looked like Monday night at about 10 p.m.: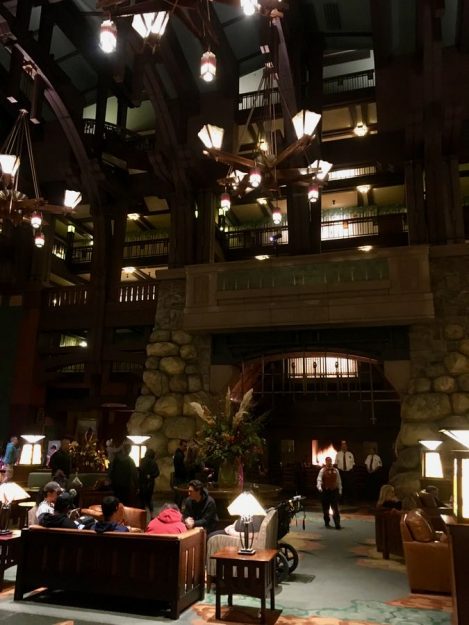 And this is how it looked Tuesday morning: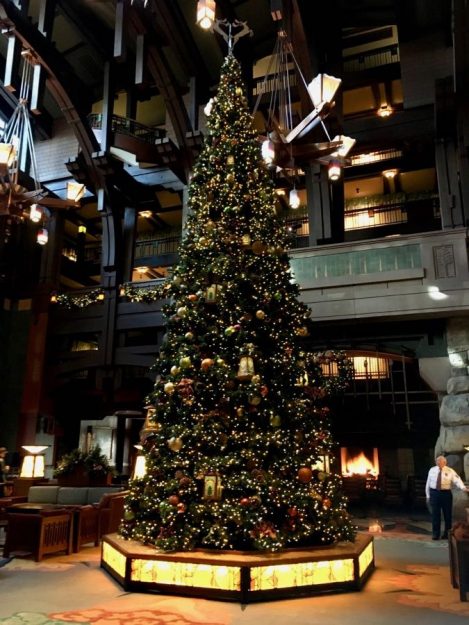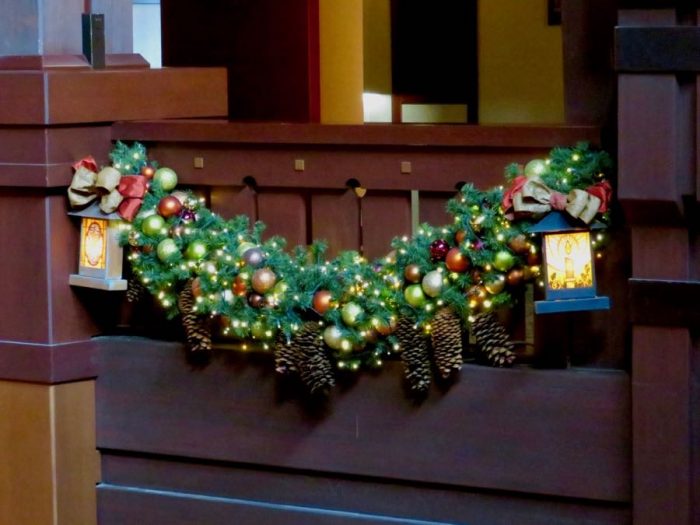 There were also some decorations outside.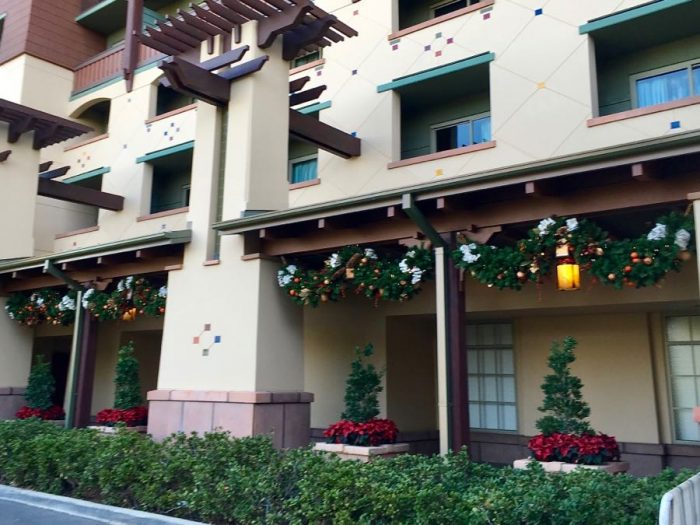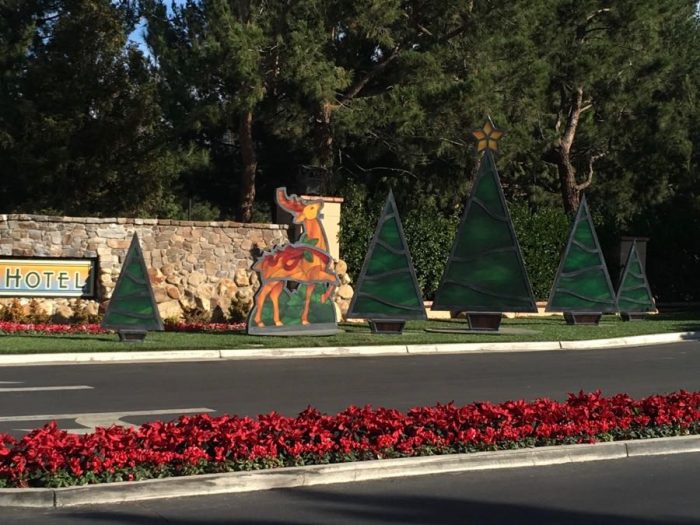 The Grand Californian Resort is a beautiful place at any time, but it's especially festive during the holidays.
Do you have a favorite Disney resort during the holidays, either at Disneyland or Walt Disney World?  Let us know in the comments!