The massive Gingerbread House that graces the lobby at the Grand Floridian Resort and Spa each year has officially opened for the 2018 season. Many excited Disney fans lined up to witness the ribbon-cutting ceremony at 10:30 a.m. on November 14, along with the talented cast of bakers and Mickey and Minnie dressed for the occasion.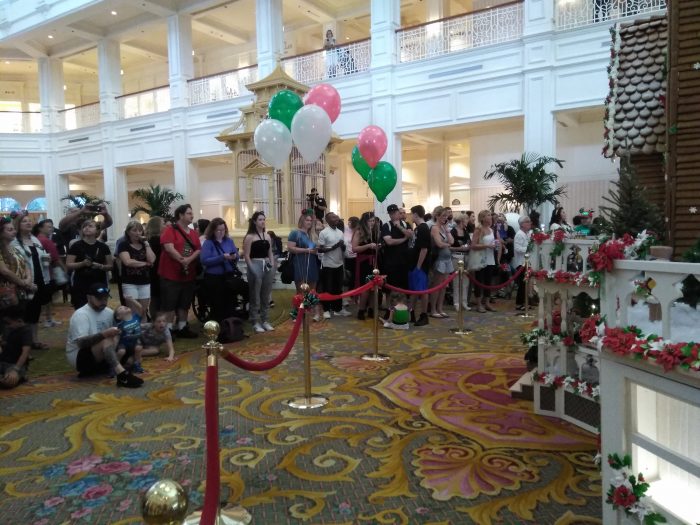 After watching the construction from afar for the last few weeks, we can finally get up close to see all the tiny details in this marvelous masterpiece. Adorned with thousands of gingerbread shingles and royal icing, not a single area is overlooked.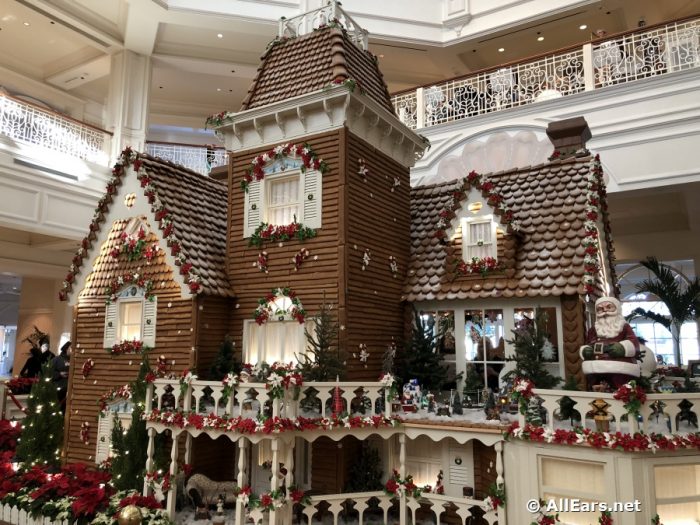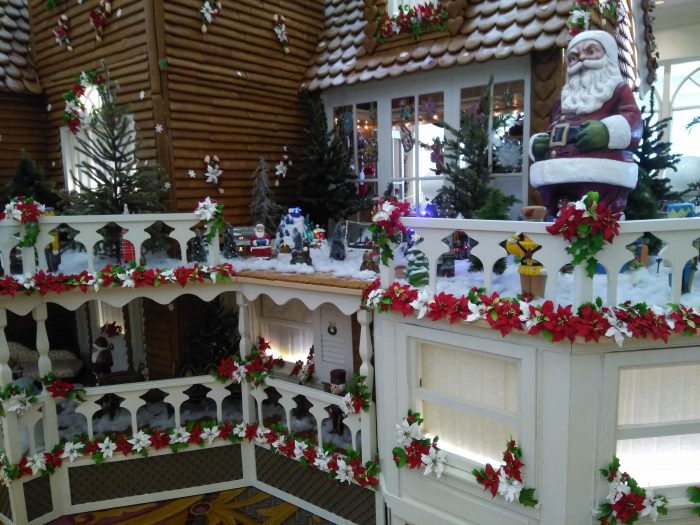 The windows are dressed with pretty lace curtains while the porches feature fabulous displays of modeled chocolate figures.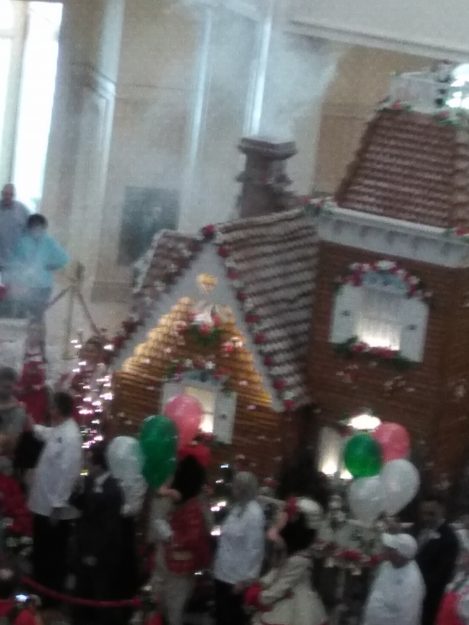 The chimney of the gingerbread house even has "smoke" wafting out to remind us of cozy nights by the fire as we munch on gingerbread. You can't escape that sweet and spicy smell when you walk through the lobby.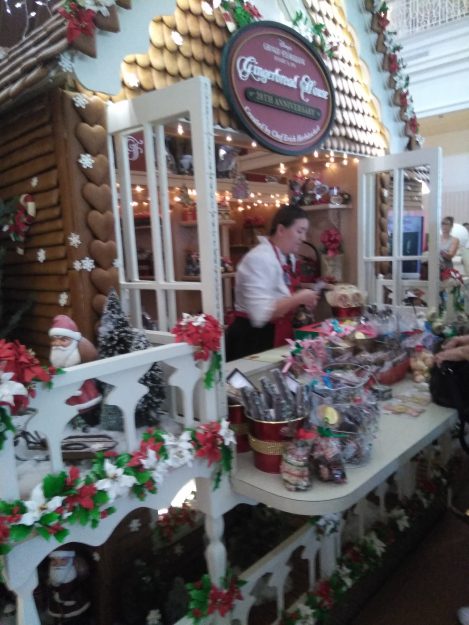 Now that the house is open for business, you can purchase your own sweet treats from the shop window. Among the long list of goodies available are chocolates, cake pops, and of course gingerbread cookies. You can buy a bag of tasty treats or just one item. There's also themed merchandise, like trading pins and coffee mugs. You can also take home your very own gingerbread house kit.

We chose to sample some shingles for ourselves. That's right! You can eat the same heart-shaped and square shingles that are used to decorate the gingerbread house, only your version is dipped in a rich chocolate coating on the backside. The wrapped package contains two shingles (a heart and a square). This would be a great souvenir to take home for friends and family, or to savor for your own Christmas celebrations. We consider it a great snack to share at just $9.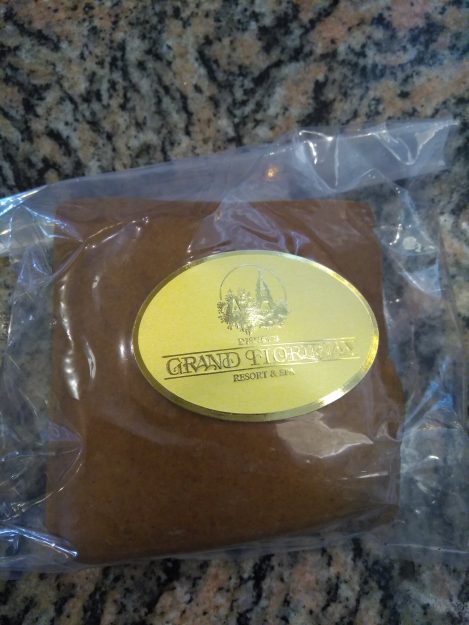 We also couldn't help ourselves with the Milk Chocolate Holiday Snow Globe. Such a pretty design! It just had to come home with us! The only dilemma is that we think it's too lovely to eat.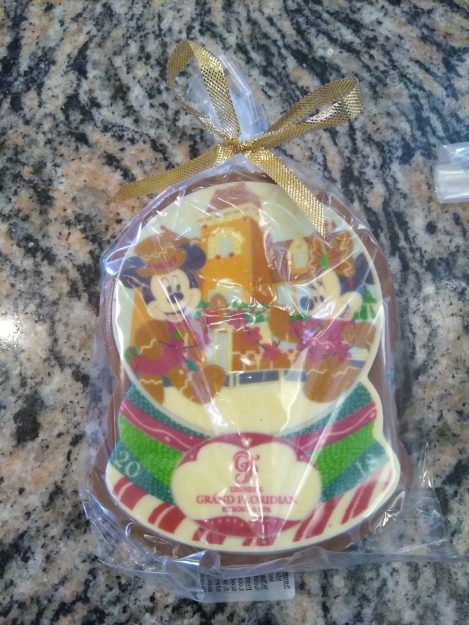 Will you be paying a visit to this scrumptious Gingerbread House this year?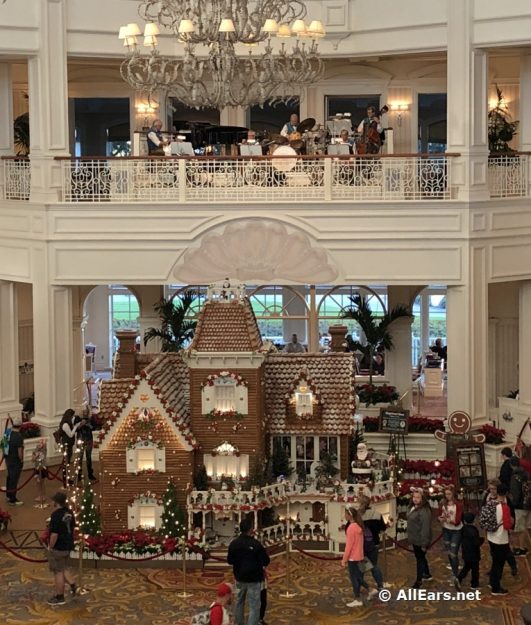 Let us know what you're dying to try. Visit our page on this year's construction for 2018 to see the work in progress and to get more information on how it all comes together. If you're in the area, be sure to visit during one of the special events where you can get limited edition trading pins (November 18), signed cookbooks (November 17 & 18), and even watch decorating demos (daily starting December 1).
Find out how else to spend the holidays at Disney by reading our Ultimate Guide.