It seems like they just started putting this beautiful display together yesterday! But the Grand Floridian Resort's Gingerbread House at Walt Disney World is almost ready for business.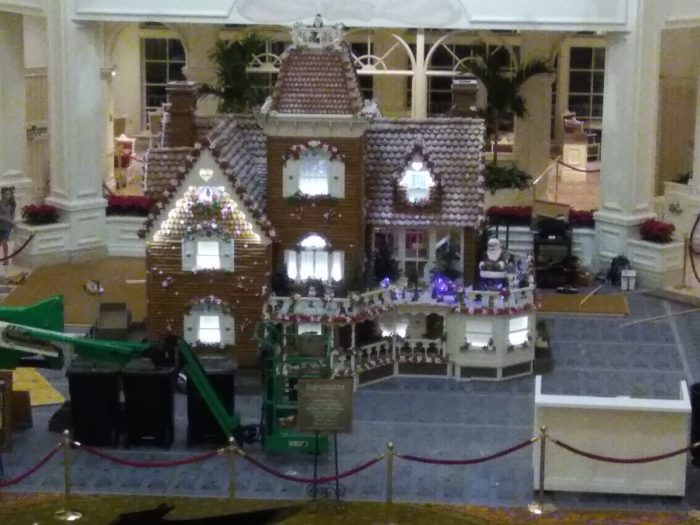 We were lucky enough to snag a few pictures of the construction in process as of November 8 at 6 p.m. This year's attraction is set to open on November 14 and will remain open every day from 9:30 a.m. to 10 p.m. until its closing on January 1, 2019.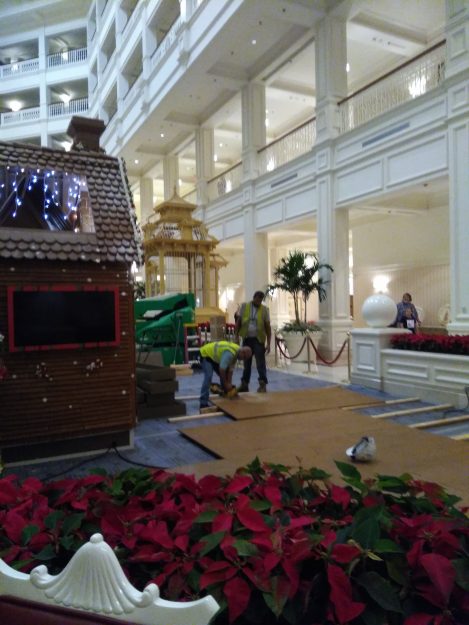 How do they do it? Lots of preplanning for sure. The bakers have had 20 years to perfect their process and make improvements to recreate this stunning display flawlessly each time.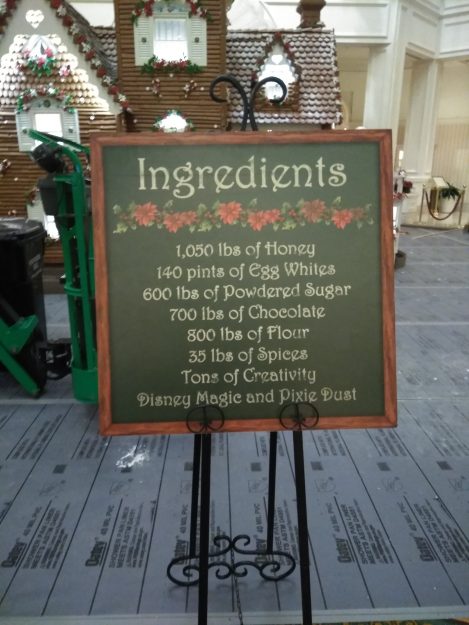 What goes into this marvelous masterpiece? 1,050 pounds of honey, 140 pints of egg whites, 600 pounds of powdered sugar, 700 pounds of chocolate, 800 pounds of flour, and 35 pounds of spices. Add in tons of creativity as well as Disney magic and pixie dust, and you get a classic treasure that attracts loving fans each year.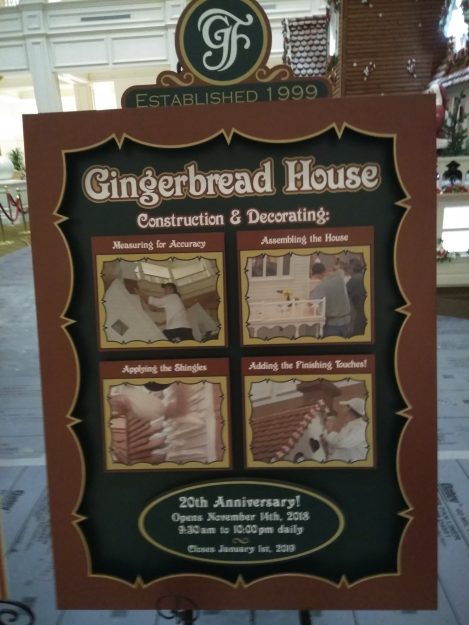 It's all in the preplanning! It takes more than 400 hours to bake the gingerbread used to create the festive house. The recipe comes from a traditional recipe with origins in Austria.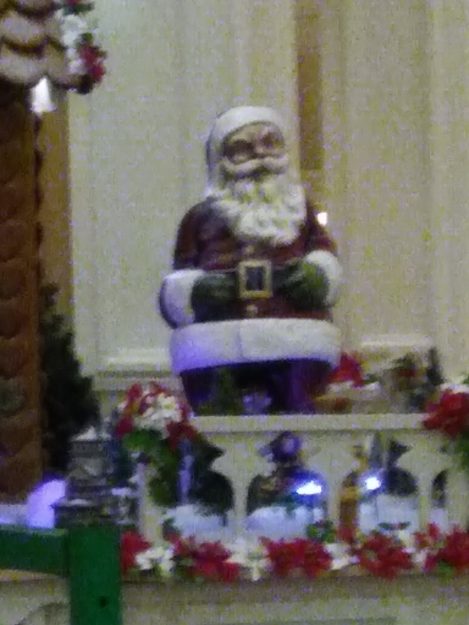 They begin the baking several months ahead to have everything prepared in time for the construction process, which can take more than 160 hours.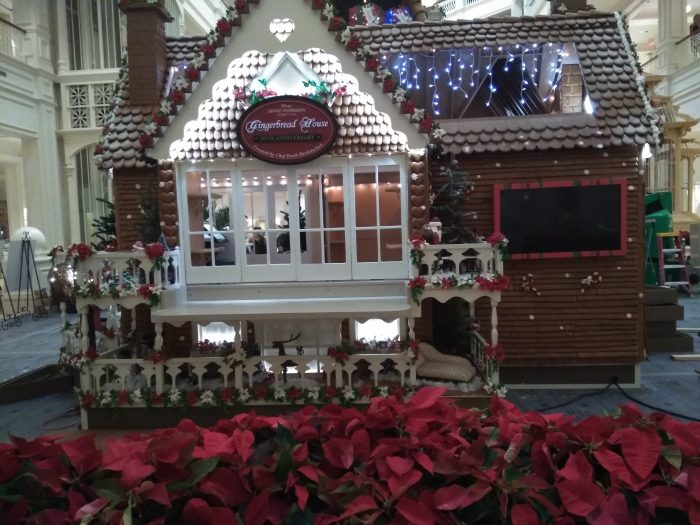 Once open for business, The Bake Shop will serve up sweets featuring the same recipe used in the decorating. You can even purchase an actual shingle like the ones used to don the rooftops. You can also buy gingerbread ornaments, cookies, or your very own gingerbread house kit to decorate on your own.
Visit on November 18 for a limited-edition Mary Poppins penguin pin. You can also attend a gingerbread house decorating demo daily in front of the display starting on December 1. Don't miss out on this sweet special event! If you're like us, you might be stopping by multiple times.
Check back with us on the December 14 to see pictures of The Bake Shop in action and everything it'll have to offer for this year's holiday season. Take a look at previous years here: 2017 , 2014, 2010, 2009, and 2008.
Find out what else you can do at Disney World this holiday season when you visit our Ultimate Guide to Having a Happy Holiday at Disney World blog post!