The Christmas Tree Trail at Disney Springs is officially open! From now until January 5, you can enjoy 27 Disney-inspired trees, faux snow, a holiday soundtrack, and festive snacks. Santa Claus will be there, too!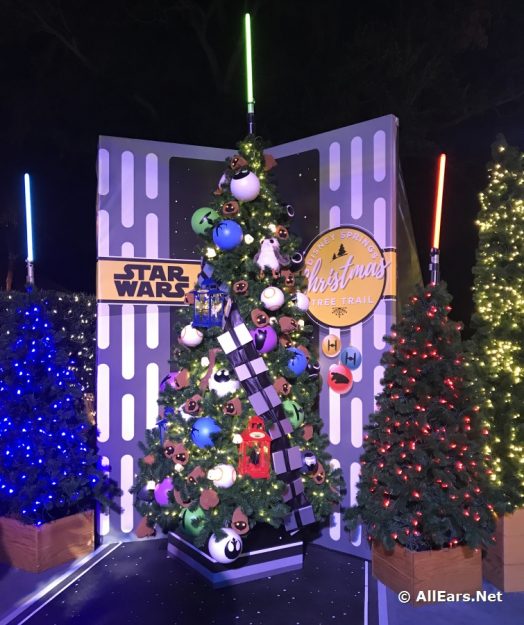 We've got all the info plus a few photos of our favorite trees for you. Let's take a look!
The Christmas Tree Trail is open daily from 11 a.m. – 11 p.m. Find it at the far end of the Disney Springs Marketplace, near The Void and Once Upon a Toy.
While you're walking through the trail, expect to hear plenty of fun Christmas music and being gently showered with faux snow every few minutes. It's magical!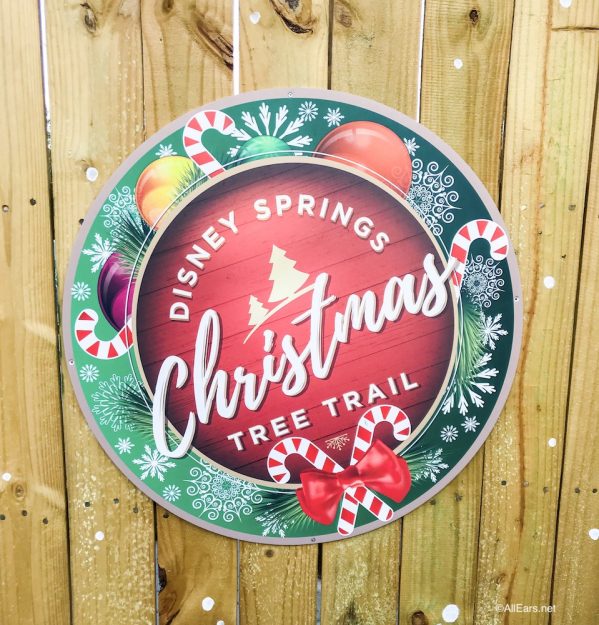 The first tree you'll encounter is the Disney Springs tree! It's decorated with tags from more than 100 Disney Springs shops.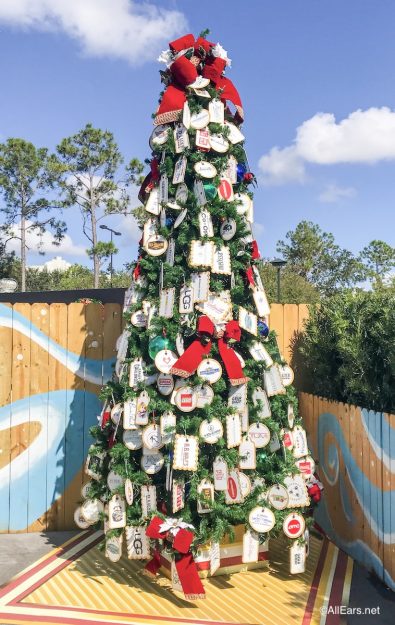 This cute Minnie and Mickey tree is new for 2018.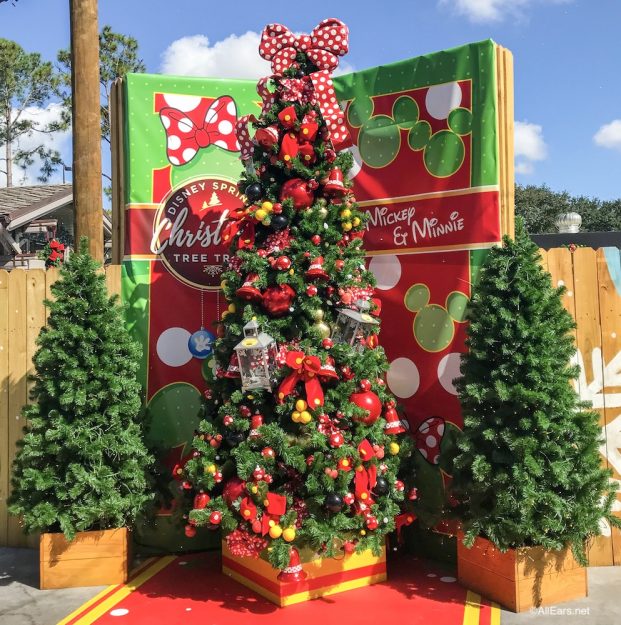 Pluto has his very own tree, too, and it's decorated with pet toys from Disney Tails!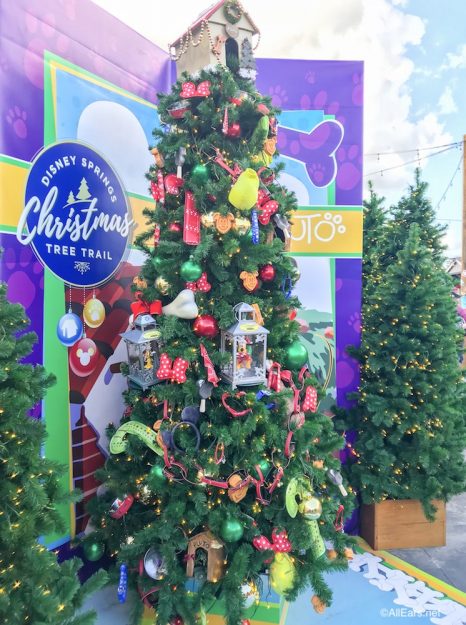 Movin' right along: The Muppets tree! How many muppet faces can you spot?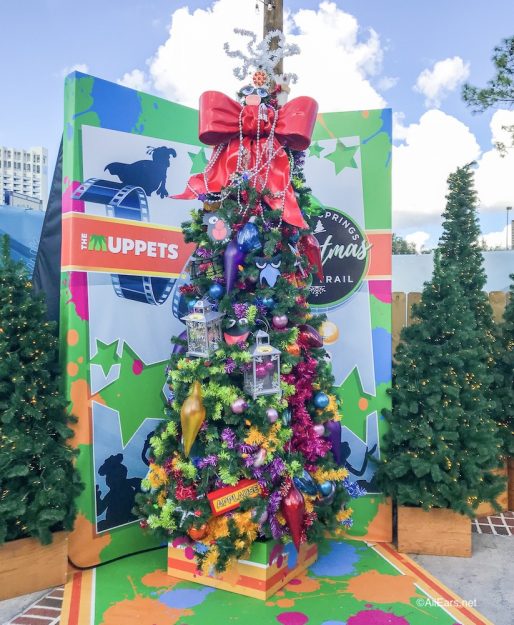 While you're marveling over the beautiful trees, don't forget to look at the posters on the fences and poles throughout the trail! This one features Litwak's Family Fun Center from the Wreck-it Ralph movies.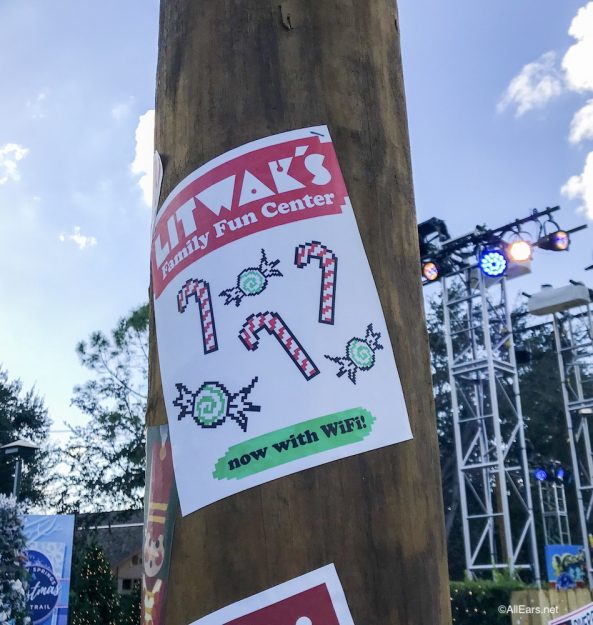 The Mary Poppins tree showcases so many pretty mementos from her time with the Banks children.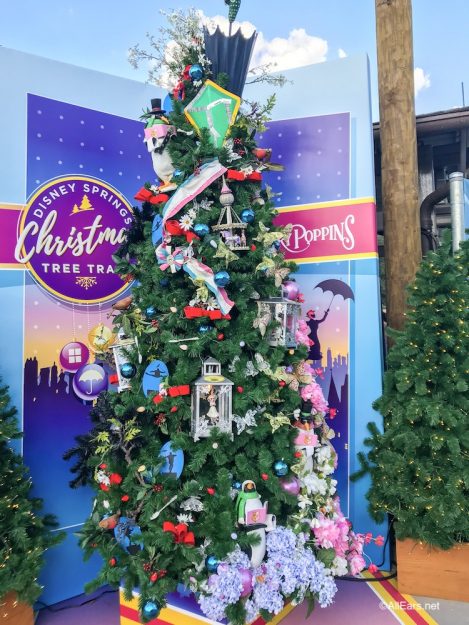 It's fun to stand in front of the Alice in Wonderland tree and count how many references you find! From the Mad Hatter's hat to tea sets to playing cards, it's all here.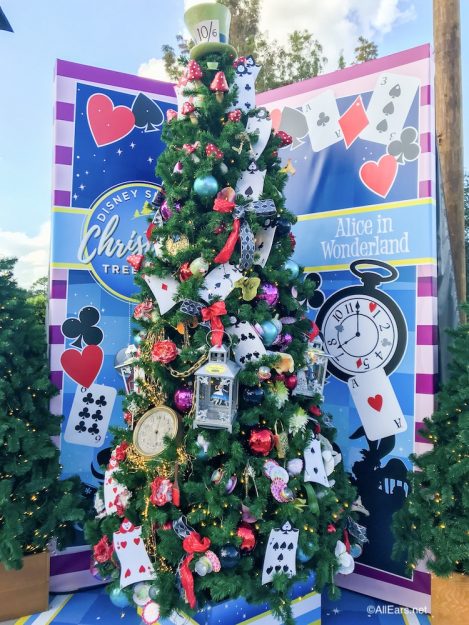 We're painting the roses red!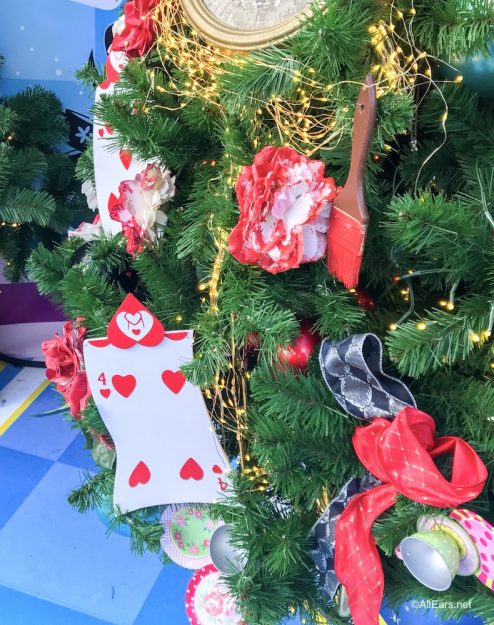 The Haunted Mansion tree is new this year, and it might just be the most detailed tree on the entire trail.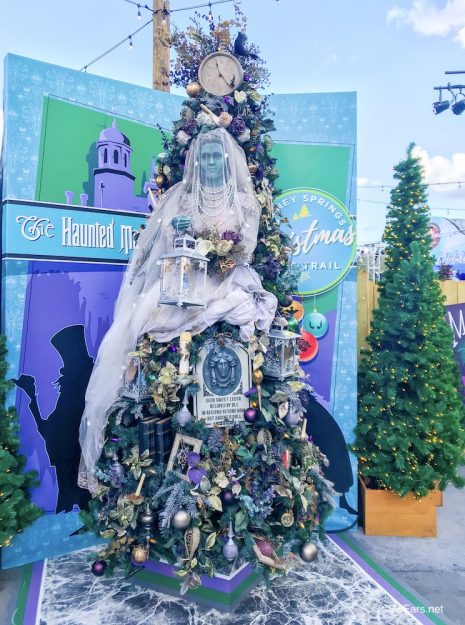 Check out all that Haunted Mansion spookiness! (We're having a ball, too, Leota.)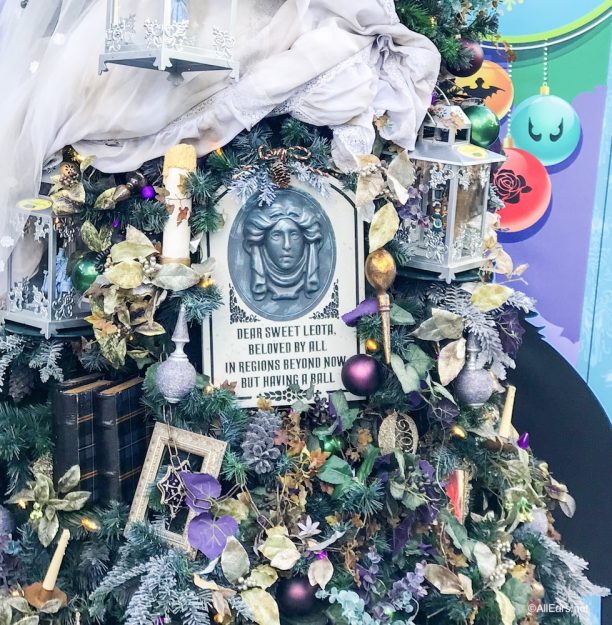 Just in case your carriage turns back into a pumpkin before you make it home…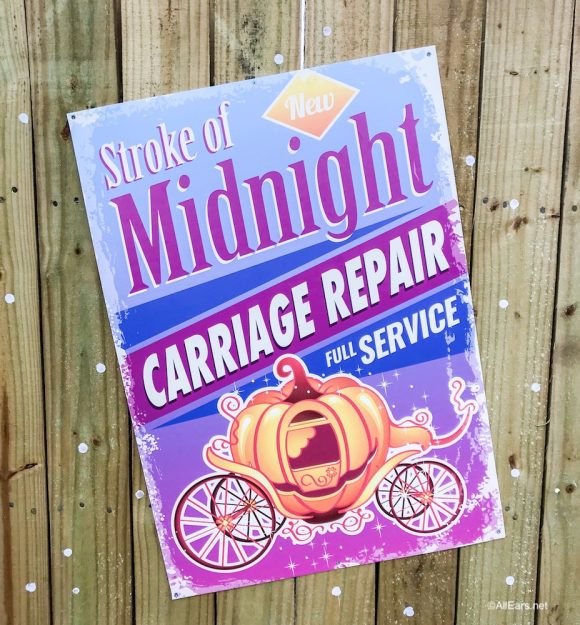 You'll find plenty of pumpkins, swans, and even a glass slipper on the Cinderella tree.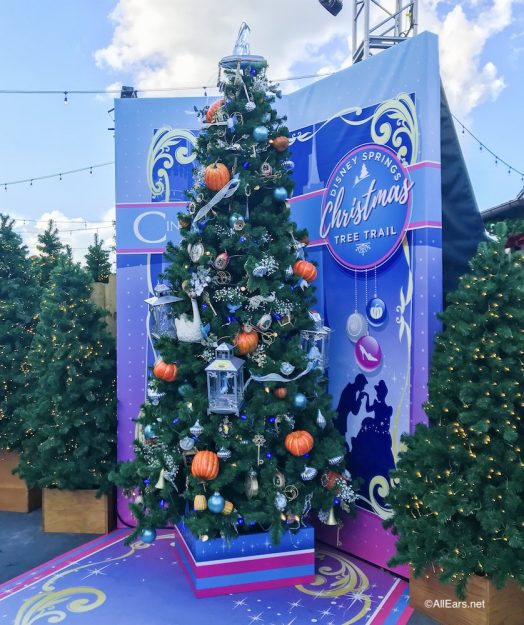 …anyone missing a glass slipper?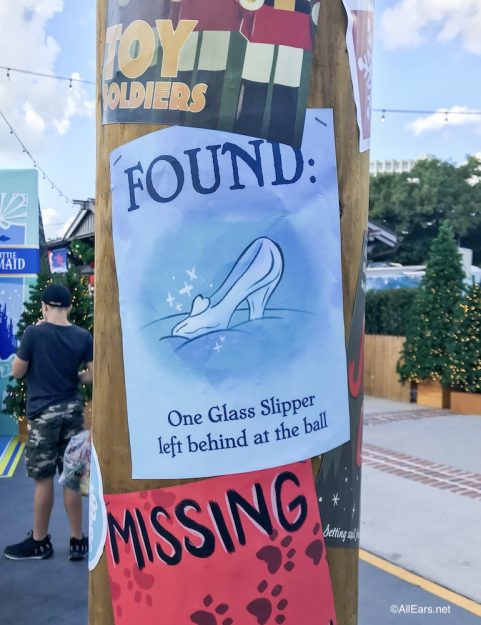 Ah, the Disney Villains tree. How many villain references can you spot?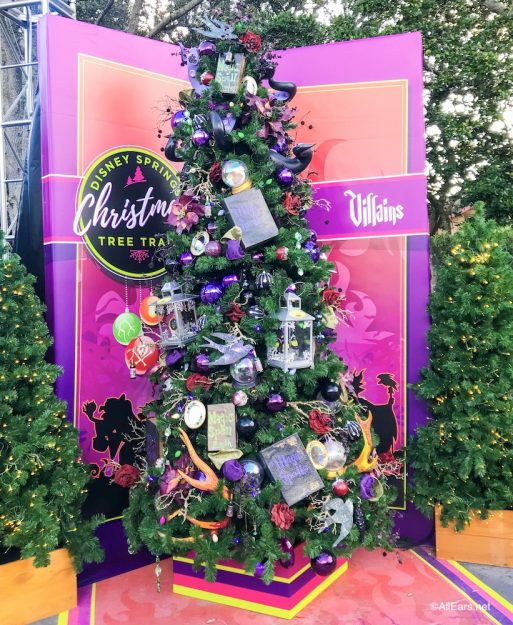 The Robin Hood tree has archery targets, a bow, and little bags of gold!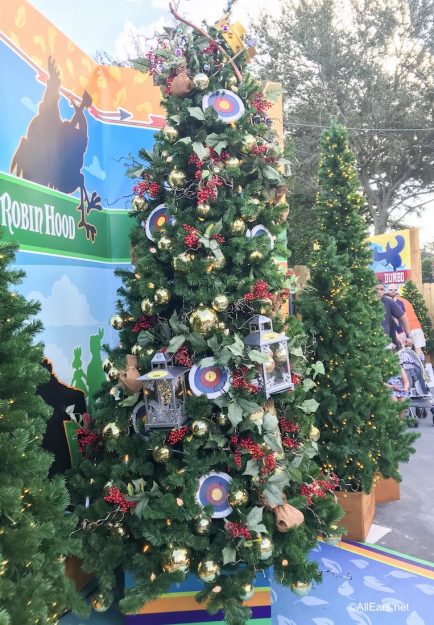 He's one very cute outlaw.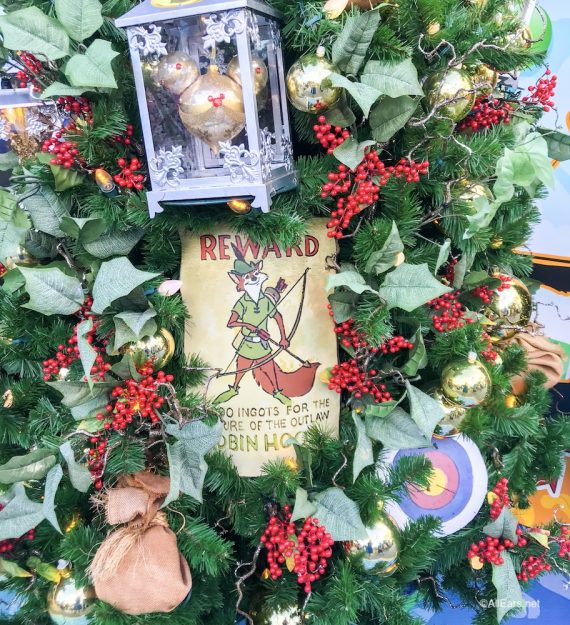 That might be our dino…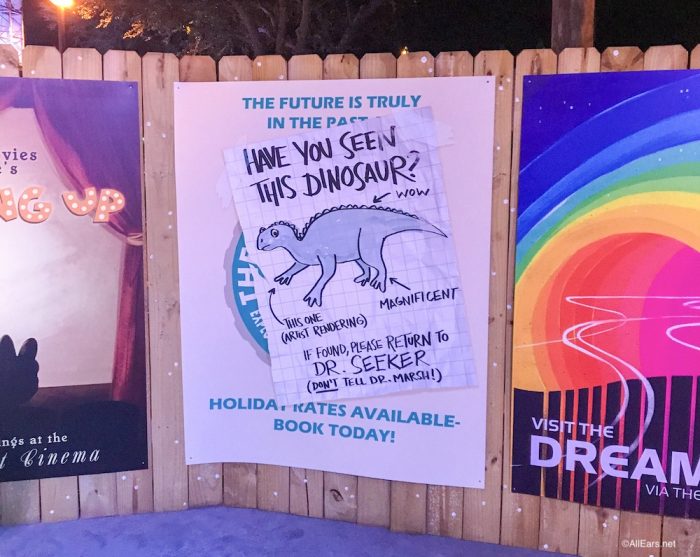 If all this Walt Disney World holiday magic starts making you hungry, you can find a snack stand about halfway through the trail. They have goodies like Mickey Gingerbread Cookies, Popcorn in Souvenir Pluto Buckets, a Holiday Mickey Pretzel with Red and Green Salt, Frozen Hot Chocolate, and Holiday Brews.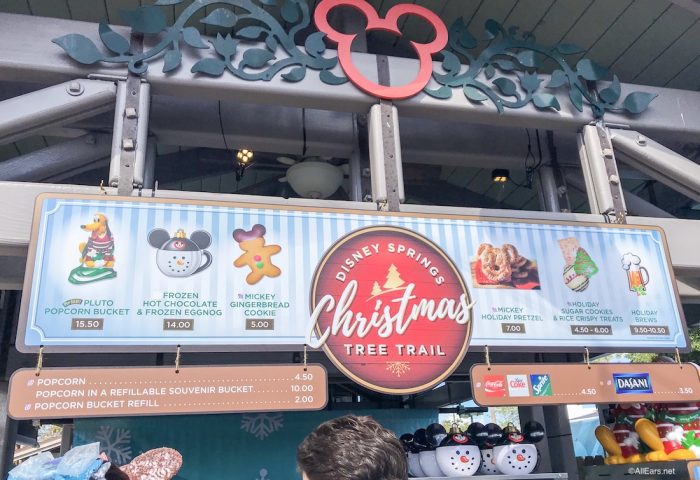 Ready to meet Santa? He has his very own holiday Chalet located at the end of the Christmas Tree Trail.
Other trees you can expect to see on the Christmas Tree Trail include Beauty and the Beast, Dumbo, Fantasia, Frozen, The Jungle Book, The Little Mermaid, Mulan, 101 Dalmatians, Peter Pan, Pinocchio, The Princess and the Frog, Sleeping Beauty, Snow White, Star Wars, Tangled, Toy Story, and Walt Disney World Theme Parks.
What's your favorite tree on the Disney Springs Christmas Tree Trail this year? Let us know in the comments!
For more fun ideas on celebrating the season, don't miss our Ultimate Guide to Having a Happy Holiday at Walt Disney World!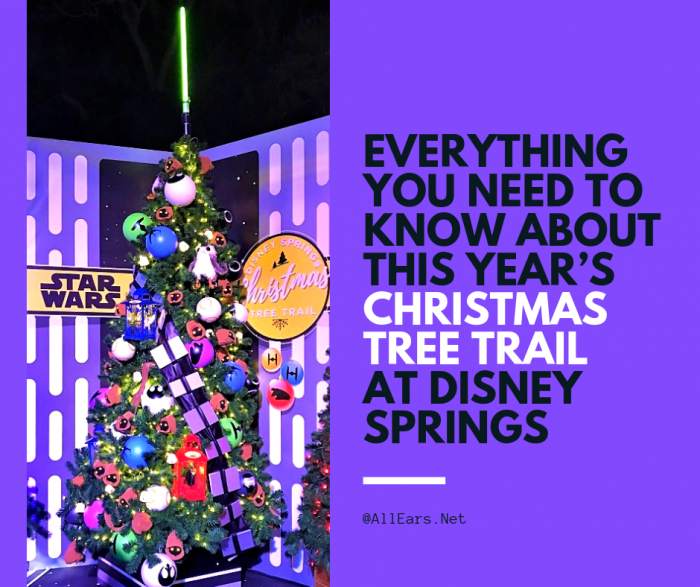 AllEars.Net was an invited media guest of Walt Disney World at this preview of the Disney Springs Christmas Tree Trail. This did not influence our report; our opinions are our own.