Do you really need FastPasses to enjoy a day at Disney? And if so, which experiences should I get a FastPass for?
In short, yes, you're going to want to take full advantage of Disney's FastPass+ system to streamline your day. The difference between having these line-skipping beauties can make or break your entire trip.
FastPass+ is essentially a virtual timed-ticket system that allows you to spend your time elsewhere instead of waiting in line. You return to the attraction or show during your designated FastPass "window" (the range of times you're scheduled for) to bypass the regular, or standby, line.
All Walt Disney World guests — including those staying at Disney resorts, passholders AND day guests using Magic Bands or Magic Your Way passes, can use FastPass+ without an additional fee. However, only Disney resort guests who already have purchased and registered their tickets can schedule FastPass+ times using the My Disney Experience (MDE) website or mobile app up to 60 days in advance of their visit to the parks. Offsite guests (known as day guests) and passholders can schedule FastPass+ times 30 days in advance of their visit, using either MDE or the in-park FastPass+ kiosks.
So, based on that info, start your FastPass planning 30 or 60 days prior to the day of your visit. Just be sure to link your ticket in your My Disney Experience.
Be forewarned: If you are not staying at a Disney resort, with that 60-day advance-booking benefit, it is likely that the FastPasses for the most popular attractions will all be spoken for by the time you can select your own. It can be worth staying on property just to obtain the privilege to arrange FastPasses early.
You can plan ahead with three passes per day to start with. After using these up, you can get one more at a time as you progress through your day, either via the MDE app or the in-park kiosks.
Each park has a certain set of rides that garner longer wait times that are usually designated as "Tier 1."
You'll want to make sure you grab a FastPass for these to avoid standing for hours in the queue. The following attractions are the ones to snag:
— Frozen Ever After in Epcot: Take a boat ride up to Elsa's ice castle, meeting friends and foes along the way.
— Soarin' in Epcot: Travel to iconic places all over the world, where you experience the sounds, sights, and even the smells, with bursts of cooling breezes.
— Seven Dwarfs Mine Train in Magic Kingdom: Head into one of the diamond mines and say hello to all your favorites from the classic Snow White movie.
— Flight of Passage in Animal Kingdom: Ride on the back of a banshee as you are immersed in the world of Avatar.
— Slinky Dog Dash in Disney's Hollywood Studios: The newest Disney World attraction where you ride along with your ole' pal Slink on a track surrounded by Tinkertoys.
For the popular rides, set your alarm clock. You will need to be up and ready! The 30 and 60-day windows open at 7 a.m. Eastern Time. If you really want one of these passes with the least hassle, this is our number one recommendation.
If you hit the snooze button too many times, that's OK! There is still a possibility that you could get a FastPass to one of these attractions another way.
Check the My Disney Experience 24/7! No, REALLY. People cancel and change plans all the time. You might just get lucky and see a set of FastPasses at your desired date and time become available at any given moment.
Once you're at Walt Disney World, be an Early Bird! Sleeping in is all well and good, but if you want those FastPasses, sacrifices must be made! Did you know that if you are the first person into certain restaurants for breakfast, you might get rewarded with a FastPass to any attraction in the park for your family on that date? It could happen! So WAKE UP and get to the parks early!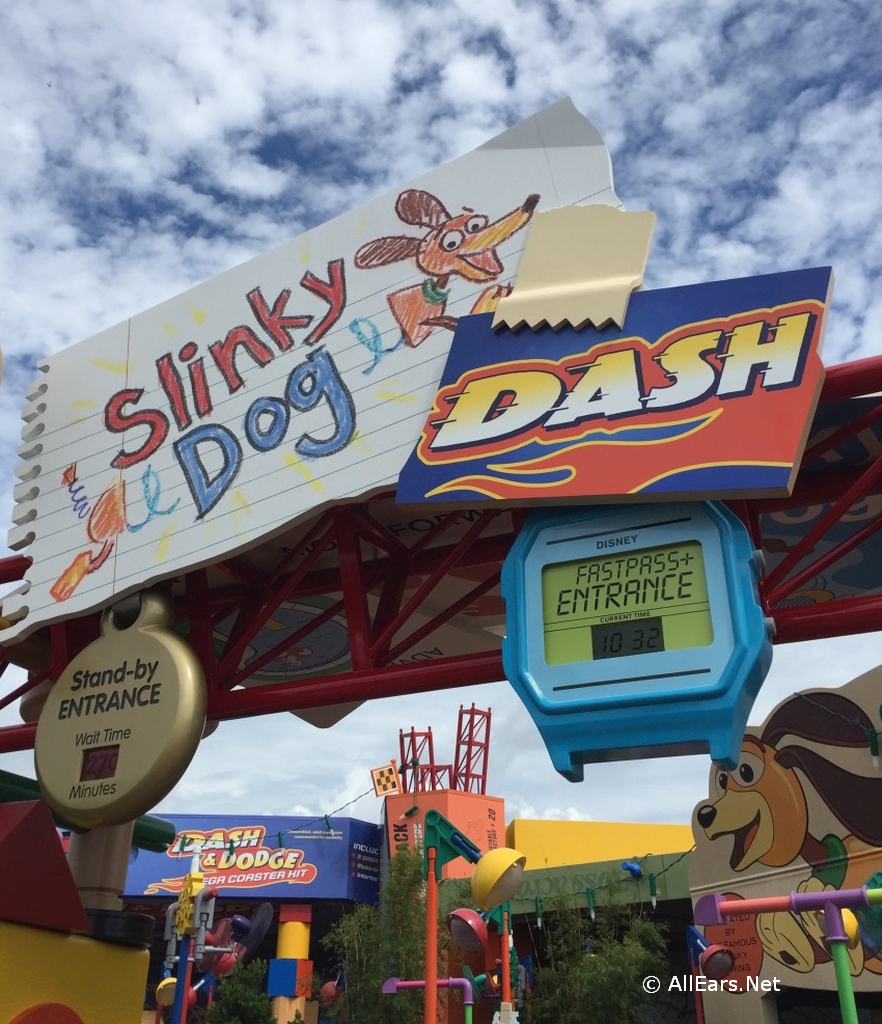 There's also a little rumor that some cast members might have paper FastPasses to give out so they can "make some Magic" at their discretion. So if you're feeling a little Grumpy, perk up and get Happy! It never hurts to be nice and polite. Strike up a conversation with a cast member, and you could learn magical things you never dreamed of — and maybe earn a FastPass in the process!
Finally, if you aren't successful with getting a FastPass in any of these ways, there's always the in-park kiosks. Visit one of these and speak to the cast members there to find out what FastPasses may yet be available for you — you never know, you may luck out and stumble on a pair of FastPasses for Frozen, after all. It doesn't hurt to try!
Good luck!