Just when you thought it was safe to walk around Disney Springs' without encountering major construction walls and detours around major work sites, you discover that all the work is really not done at all!
As Walt Disney once said, Walt Disney World will never be finished (paraphrasing there) and there are a few more projects underway, changing the already altered appearance of Disney Springs.
We took a walk around the area earlier this week to get an update on what's in the works.
One of the biggest efforts is the transformation of DisneyQuest into the NBA Experience. This new experiential restaurant/entertainment complex is slated to open in the summer of 2019. Situated in Disney Springs West Side near the Cirque du Soleil tent and across from House of Blues, this state-of-the-art venue will include interactive games and competitions, immersive experiences, a retail store and an adjacent restaurant.
Judging from the construction it is going to be as grand as the concept art shows!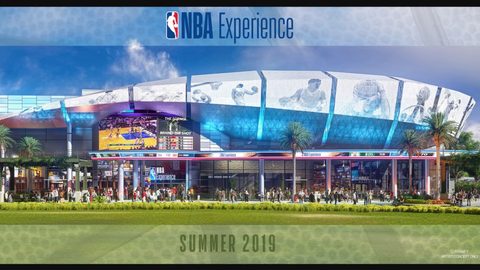 Chef José Andrés is bringing the flavors of Spain to Florida with Jaleo. Although it has five locations in the United States and Mexico City, this will be Jaleo's first location in Florida. This will be a table-service restaurant, but will also have a grab-and-go window.
Specialties at the restaurant will include tapas, with paella cooked over a wood fire, hand-carved Jamon Iberico de Bellota and wood-grilled Iberico pork. The takeout window will feature Spanish-style sandwiches.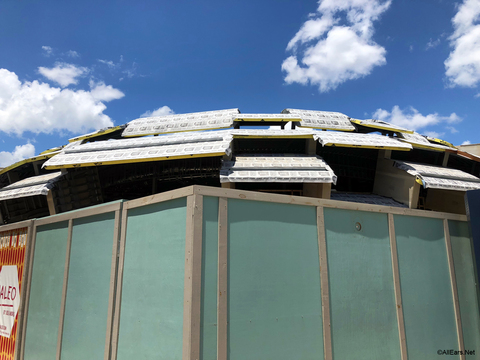 Jaleo will also be on the West Side next door to Bongos Cuban Cafe and across from Splitsville Luxury Lanes.
Opening was originally set for sometime this year, but we've heard no news as to a specific date. It's kind of hard to get an idea how far along they are, but we really hope that they meet their goal of debuting in 2018!
Disney Springs is not a new home for Chef Wolfgang Puck, who has had several dining locations for many years at both ends of the shopping, dining and entertainment center. What IS new, however, is Chef Puck's concept for a Bar & Grill, which he plans to modernize and bring to life in a new Disney Springs location. Inspired by farmhouses with a touch of elegance, this new venue will attempt to capture the essence of laid-back California dining while highlighting the best of Puck's signature dishes with Mediterranean influences.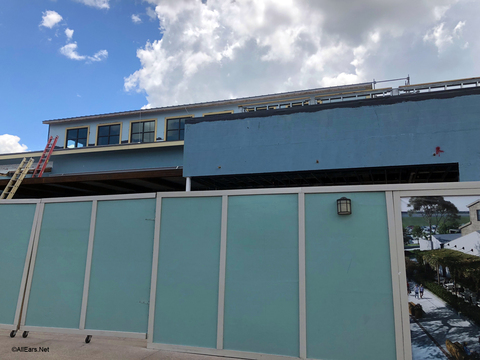 Wolfgang Puck Bar & Grill will be located in the Town Center area next door to the Coca-Cola Store and across from Planet Hollywood and the new Chicken Guy! restaurants.
It, too, was originally set to open in 2018. Does it look like it's getting close to completion to you?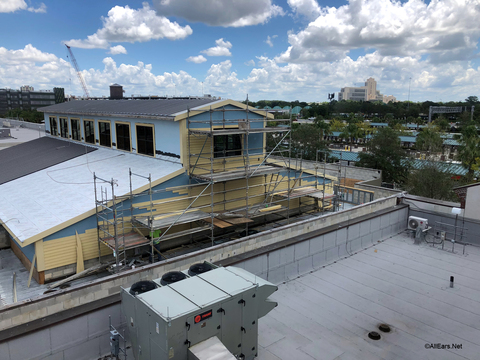 Whether you're a sports enthusiast, looking for a quick bite, or hoping to enjoy a relaxing repast from a celebrity chef, one of these new Disney Springs offerings should appeal to you.
Personally, we're really anxious for Jaleo to open — bring on the tapas! We're also a little curious to see what thrills the NBA Experience will provide. And of course, knowing the caliber of Wolfgang Puck's cuisine, we are eager for that bar and grill to open its doors, too!
Which of these venues are you most anticipating? Let us know below.