Florida residents who aren't quite ready to buy Walt Disney World annual passes still have time to take advantage of a multi-day ticket deal that is usually the least expensive offered each year.
The Discover Disney Tickets give Florida residents three days of admission to a theme park for just $159 plus tax per person. Or for $179 plus tax, make it four days' admission. That comes out to $53 and $44.75 per day, respectively. Compare that price to a single day's admission at the gate — which starts at $104.50 and increases, depending on the theme park and date — and you can see what a great deal this is. Annual passes start at $439 for Florida residents.
What makes it even better is that Discover Disney tickets can be used through June 24, which is well into the summer season. In the past, these special tickets had to be used by the start of the summer. There are no blockout dates between now and June 24.
Each ticket is good for one day's admission to Magic Kingdom, Animal Kingdom, Hollywood Studios or Epcot. This offer does not include park hopping, which means you are granted admission to only one park per day. However, you are not required to visit different parks on different days; you can use each day's ticket at the same park three or four times, if you choose.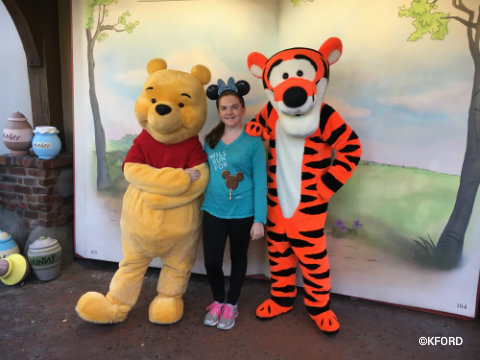 Although Toy Story Land at Hollywood Studios does not open in time for this promotion, there are other new summer shows at the Walt Disney World parks. Look for The Incredibles Take Over Tomorrowland, a Super dance party at the Magic Kingdom;The Guardians of the Galaxy — Awesome Mix Live; and the Party for the Planet celebration, including the new UP! A Great Bird Adventure, taking place now at Animal Kingdom.
To make the most of your day, be sure to create a My Disney Experience account, where you can link your tickets and book FastPasses. You can see park hours and show times to help you plan your days. Remember that there now are four parks that stay open into the evening hours and have nighttime shows.
Guests who purchase the Discover Disney tickets may be interested in a purchasing their professional Disney PhotoPass photos. You have a choice of Memory Maker One Day or the Memory Maker package that includes all photos from your Walt Disney World vacation. Memory Maker One Day is $59 and can only be purchased through the My Disney Experience app. (Click on the three bars at the top left of the screen and then choose "PhotoPass," not "Memory Maker." Tap a photo and your choices will appear.) Memory Maker One Day begins at 6 a.m. ET on the day you select. The Memory Maker package is $169, but guests who purchase it online at least three days in advance of their arrival at the resort will save $20. The Memory Maker package starts at 12 a.m. on the day you first download or unlock digital content and lasts for 30 days.
To take advantage of this offer, Discover Disney tickets must be purchased by June 20. Adults must show proof of Florida residency at a Walt Disney World ticket window. Guests have the option of upgrading to an annual pass by applying the cost of the Discover Disney tickets to whichever pass they choose.