Disney's Vero Beach will help kick off Tour de Turtles next weekend on the East Coast of Florida, and the state's visitors and locals alike have several opportunities to join in the fun surrounding the marine marathon.
Started in 2008 by the Sea Turtle Conservancy, Tour de Turtles is an interesting way to learn about the long migration of sea turtles from their nesting beaches to their foraging grounds. Tracking is done through satellite telemetry, with transmitters sending signals each time a turtle surfaces to breathe. Those who follow along at tourdeturtles.org will be exposed to the science and geography of sea-turtle migration. At the same time, researchers hope to gain more knowledge about the migratory practices of the endangered species because so much still is unknown.
This is the tenth year for Tour de Turtles, and there will be 20 sea turtles representing four different species. The turtles leave from various nesting beaches around the world, including one in front of Disney's Vero Beach Resort, and will be tracked for about three months. The turtle that swims the farthest during that time will be declared the winner.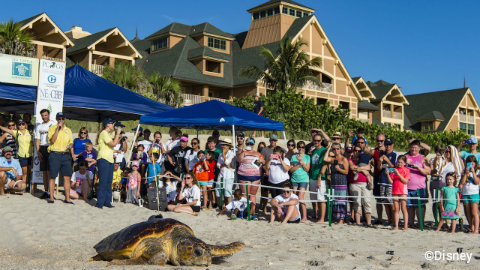 As in past years, two Loggerhead turtles — named Sally and Cruz in honor of "Cars 3" this year — will begin their marathon in front of the Disney hotel. Resort guests are invited to watch, beginning at 7 a.m. Saturday, July 29. The beach offers public access, but parking at the resort is limited to guests. Until 9 a.m., resort guests can take part in family-friendly activities on the beach that generate awareness about the importance of sea turtle conservation.
Disney's turtles that participated last year were named Bailey and Destiny after the characters in "Finding Dory." At the time of publication, Bailey had traveled 1,089 miles in 354 days, while Destiny had traveled 1,691 miles in 344 days.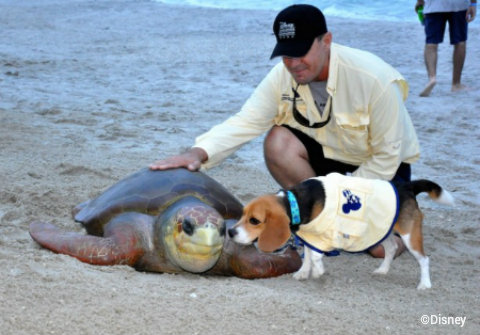 Guests at Disney's Vero Beach might also want to keep an eye out for Captain Ron, a pocket beagle who is trained to sniff out sea turtle nests along the beach so that scientists can mark the nests to protect them. This special dog and his trainer, Pepe Peruvero, can be seen helping the sea turtle conservation team patrol the beach at Disney's Vero Beach Resort on Tuesday, Wednesday and Thursday mornings from late June through the end of August.
From 6 to 8 p.m. July 29, the Sea Turtle Conservancy is hosting a party to benefit the animals and their habitat in Brevard County. The party takes place at the Barrier Island Center, located at 8385 S. Highway A1A, Melbourne Beach. It will include heavy hors d'oeuvres, refreshments, live music and a silent auction. Tickets are $20 online when purchased in advance or they will be available at the door for $35. Parking is limited, so carpooling is encouraged. Questions? Call 321-723-3556.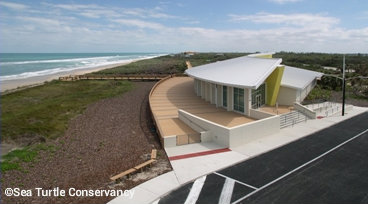 On Sunday, July 30, there is an opportunity for the public to watch more turtles begin the race. This group will be leaving from the beach start gate near the Barrier Island Center at 7:30 a.m. Spectators are asked to arrive 30 minutes early. From 7:30 a.m. to 9:30 a.m., there will be fun family-friendly activities. This event is free and open to the public. Parking is limited here, too.
If you can't make it to either of the launches, you still can follow the race at tourdeturtles.org Updates also will be posted on Twitter @conserveturtles and Facebook at www.facebook.com/conserveturtles.
In addition to the education and research components, Tour de Turtles also raises money for additional research and conservancy efforts through sponsorships of each turtle. Several branches of The Walt Disney Company have been annual sponsors of Tour de Turtles: Disney's Animal Program, Disney Worldwide Conservation Fund and Disney's Vero Beach Resort.