Last week I talked about Looking Down at Walt Disney World. This week we are Looking Up….from Our Phones. Believe me, I appreciate the modern day Smart Phone as much as the next person. Especially in a long queue line for a popular ride or attraction at a Disney park. However, you could end up missing the great details Disney Imagineers design into the parks. This little detail gave me a big smile as I waited for the doors to open on the Festival of the Lion King in Disney's Animal Kingdom. I might have missed it if I did not put my phone in my pocket and take the time to look around. I pointed it out to my family who enjoyed it to upon looking up from their phones.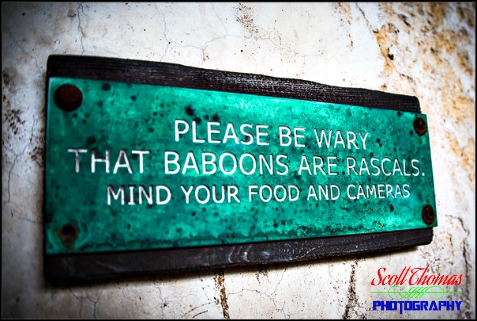 Sign in the queue for the Festival of the Lion King show.
Nikon D750/28-300VR, 1/125s, f/3.5, ISO 320, EV 0, 28mm Focal Length.
Disney restaurants are a treasure trove of details from counter service to sit-down restaurants. One the newest restaurants is found in Magic Kingdom's Adventureland and is full of wonderful details from Disney lore. The Jungle Navigation Co., Ltd. Skipper Canteen has details and surprises in every room and in every direction. As I waited for my meal, I walked around the room instead of thumbing through my phone and found this interesting wall decoration. Anyone know what S.E.A. is and what it represents?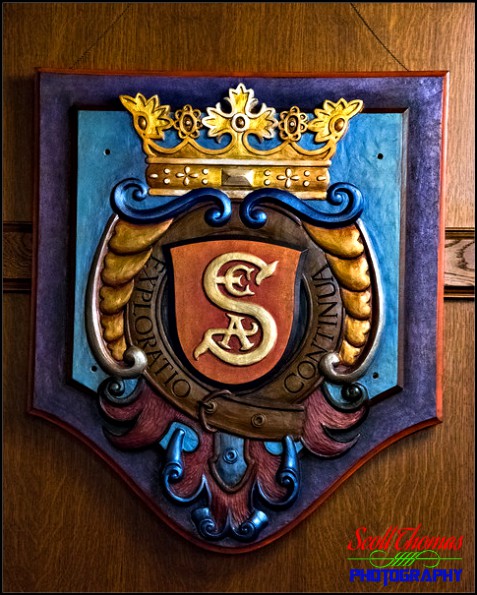 Crest of S.E.A hanging inside the Skipper Canteen restaurant.
Nikon D750/24-120VR, 1/60s, f/5.6, ISO 6400, EV 0, 70mm Focal Length.
Let us not forget the resorts. Themeing details are found through all of them. On my last stay at Disney's Port Orleans – French Quarter Resort, I found this beautiful glass etching after eating some beignets (not to be missed if your are staying there).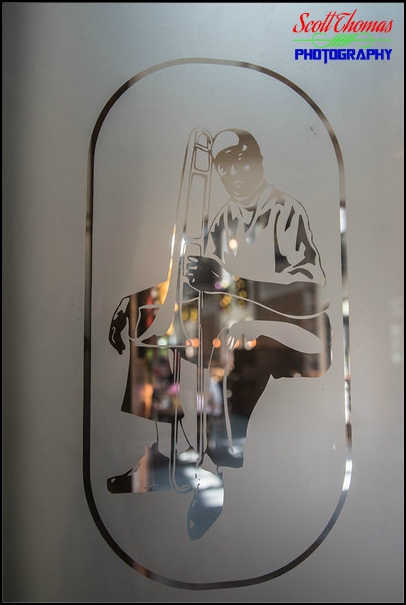 Glass etching of a musician with a trumpet at Disney's Port Orleans French Quarter Resort.
Nikon D750/24-120VR, 1/125s, f/4, ISO 1100, EV 0, 30mm Focal Length.
Do remember to look up from your phones while you are visiting the Walt Disney World resort. You never know what you may see and not know what you may have missed.