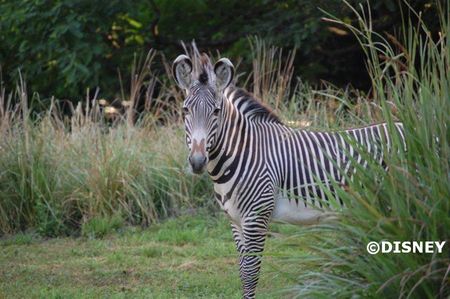 Three types of Zebras make their home at Walt Disney World.

On the Gorilla Falls Exploration Trail in Animal Kingdom you will find Grevy's zebra (photo above). You can identify this endangered species by its wide, round ears and the patch of white on its snout before the stripes begin.
Also at Animal Kingdom you will find Grant's zebras on the Kilimanjaro Safari. Their ears are more pointed and thin, and the stripes continue around their bellies.
Finally, on the savannas at Animal Kingdom Lodge you can spot Hartmann's zebra. Their bellies are white like Grevy's zebra, but you can identify them by their thin, pointed ears.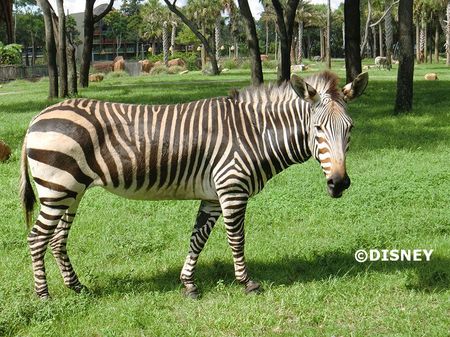 Source: Disney Parks Blog