SeaWorld Orlando has just released more details about its brand-new Seven Seas Food Festival — and there is a lot to look forward to, including special deals for annual passholders.
Beginning Feb. 11 and continuing on Saturdays through May 13, guests can visit the new food festival, which features some of the same components that they have come to love at the theme park's other festivals — special food to purchase and enjoy and concerts that are included in the day's admission.
The food has been created to replicate international street food traditions from 11 coastal markets. Guests will "set sail" on a taste adventure as they discover more than 60 unique Asian, Latin, European, Polynesian and North Atlantic dishes throughout the park. Plus, more than 55 local and international craft brews will be featured exclusively during the festival, as well as wine pairings and specialty cocktails. A selection of menu highlights include: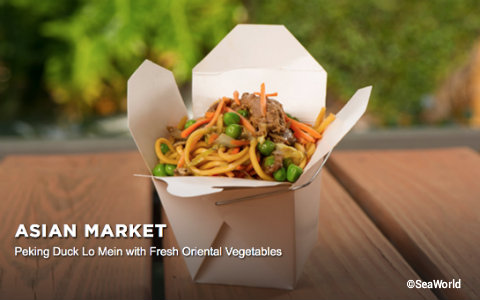 Asian Market – Peking Duck Lo Mein with Fresh Oriental Vegetables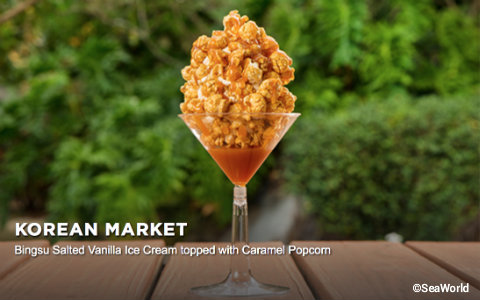 Korean Market – Bingsu Salted Vanilla Ice Cream topped with Caramel Popcorn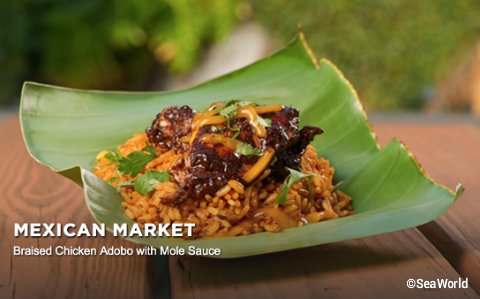 Mexican Market – Braised Chicken Adobo with Mole Sauce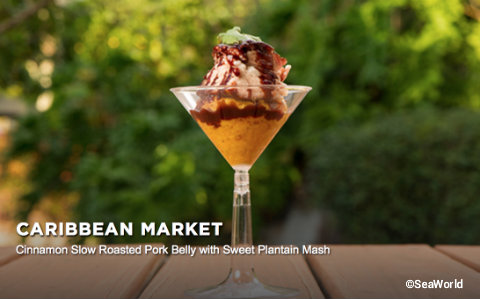 Caribbean Market – Cinnamon Slow Roasted Pork Belly with Sweet Plantain Mash
Florida Market – Fried Kataifi Orange drizzled with Local Honey
Mediterranean Market – Smoked Cured Salmon topped with Sweet Dill Mustard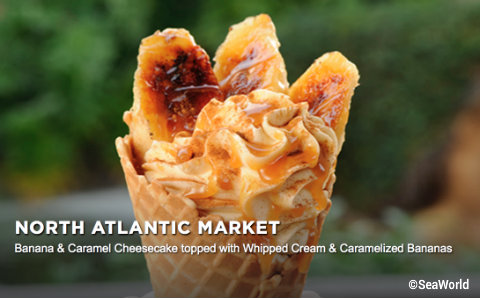 North Atlantic Market – Banana & Caramel Cheesecake topped with Whipped Cream & Caramelized Bananas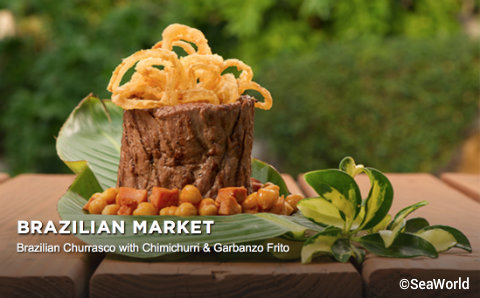 Brazilian Market – Brazilian Churrasco with Chimichurri & Garbanzo Frito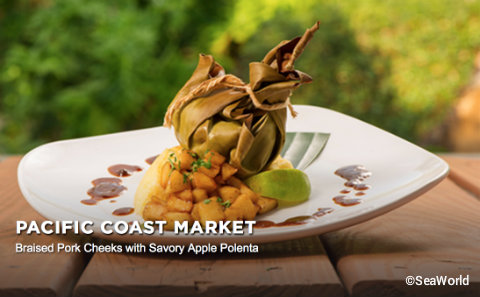 Pacific Coast Market – Braised Pork Cheeks with Savory Apple Polenta
Polynesian Island Market – "Loco Moco" Grilled Spam, White Rice, Scrambled Egg & Brown Gravy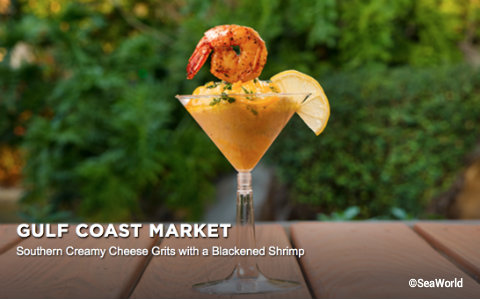 Gulf Coast Market – Southern Creamy Cheese Grits with a Blackened Shrimp
In addition to the market booths, the event will feature an array of barbecue and comfort cuisine including Slow Smoked Ribs, caramelized in a SeaWorld original BBQ sauce, Pulled Pork Mac & Cheese and a Grilled Kielbasa Sausage Sandwich.
At a media event for the announcement of the festival, I sampled Hawaiian Pulled Pork Slider served with Pineapple Pepper Cole Slaw and Asian BBQ sauce, Watermelon Gazpacho topped with Tecate Beer Jalapeño Foam and Vermont Pound Cake Grilled Cheese topped with a freshly made Raspberry Sauce.
SeaWorld Orlando pass members are invited to an exclusive preview tasting of the Seven Seas Food Festival with Chef Hector Colon on Saturday, Jan. 28 from 1 to 4 p.m. For $19, each pass member will sample six dishes and hear Chef Hector speak about his inspiration for creating the new foods. Reservations are required and can be made on the pass member website.
The Seven Seas Food Festival also features live performances each Saturday from top country, rock and Latin music artists. Concerts take place at 3 p.m. or 4 p.m., depending on the artist. The lineup, which was just announced, is as follows:
Lynyrd Skynyrd (February 11)
Lee Brice (February 18)
Bill Engvall (Feb 25)
Styx (March 4)
Justin Moore (March 11)
ZZ Top (March 18)
Phillip Phillips (March 25)
TBA (April 1)
Village People (April 8)
Commodores (April 15)
Oscar D'León (April 22)
Olga Tanon (April 29)
Grupo Mania (May 6)
TBA (May 13)
Beginning at 10 a.m. Jan. 19 through Jan. 25, pass members have early access to purchase front-row and other reserved seating for concerts. This can be done on the pass member website.
Finally, pass members can take advantage of a third offer. If they Visit SeaWorld Orlando on three Saturdays during the Seven Seas Food Festival, they will receive an exclusive pass member mason jar glass. To collect it, pass members scan their passes at Wild Arctic gift shop every time they visit and pick up the free glass on the third visit.
SeaWorld's Seven Seas Food Festival begins at 11 a.m. every Saturday — Feb. 11 through May 13 — and continues through park close. Like all special events at SeaWorld, the Seven Seas Food Festival is included with park admission.