Happy New Year Everyone! I hope you all had a wonderful holiday season and are ready for 2017!
As I went through all my Photos of the Week it was hard to pick a favorite or best picture.
For me from a photography standpoint, my Best of 2016 was from the Meerkat Training: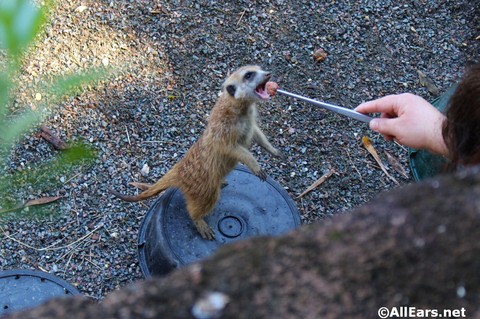 Be sure to click on the photo for a larger image.
I happened upon the Meerkats at Animal Kingdom just as their feeding and enrichment was beginning. It was great to watch as the first one timidly emerged from the hole to see is everything was safe. A few more minutes went by before the 2nd one peered out.
After about 10 minutes, the animal keeper had them all running back and forth for their "meatballs". Just image how FAST this little meerkat was jumping up for food! I managed to get him on 2 legs and mouth wide open. If this isn't an action shot, I don't know what is!