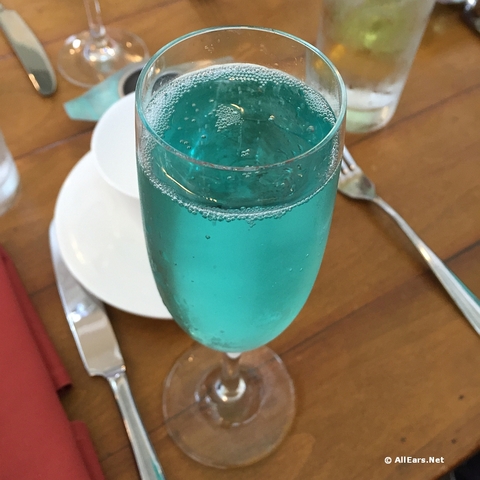 According to an item in the Orlando Sentinel this morning, a number of Magic Kingdom restaurants will start serving beer and wine next week.
These restaurants will serve alcoholic beverages suited to their themes as follows:
— Cinderella's Royal Table, located in the park's iconic Cinderella Castle, will serve sparkling wines and champagne.
— The Jungle Cruise-themed Jungle Navigation Co. Ltd. Skipper Canteen in Adventureland will feature a "global" beverage menu to pair with some of the more exotic dishes it serves up.
— The colonial-themed Liberty Tree Tavern in the park's Liberty Square will offer beer, cider and domestic wines to go with its traditional American fare.
— The "Lady and the Tramp"-themed Tony's Town Square Restaurant, will have Italian wines and beers to match its Italian cuisine.
The new beverage offerings, which have been chosen with the aid of Master Sommelier Brian Koziol, concept development director for Disney Parks Food & Beverage, will be available daily at lunch and dinner starting Friday, December 23. Be Our Guest Restaurant in the park's Fantasyland will continue to serve alcoholic beverages, too, as it has done since 2012.
There will be no bars or take-away kiosks serving alcohol in the Magic Kingdom — the beer and wine will only be sold in these five table-service restaurants.
EDITOR'S NOTE: For years, the Magic Kingdom did not serve any sort of alcoholic beverages. We wonder what your thoughts are on this change in policy for the Magic Kingdom? Please leave your comments below!