After a few hours of walking around any Walt Disney World park, a rocking chair to sit down and relax in is a very welcome sight. I found a member of my party really relaxing over on Tom Sawyer Island in the Magic Kingdom back in 2009.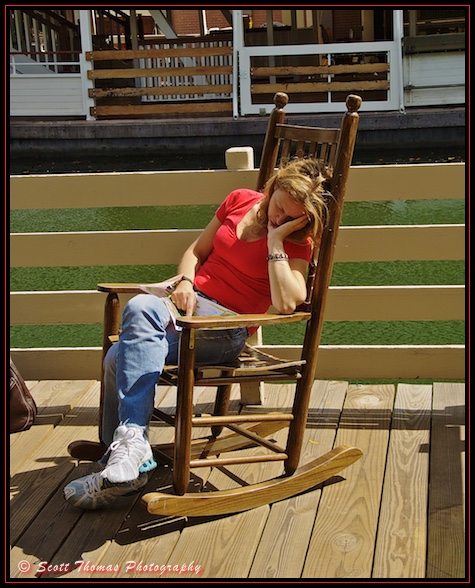 A guest takes a nap in a rocking chair on Tom Sawyer Island.
Nikon D70/18-200VR, 1/60s, f/20, ISO 200, EV -0.3, 44mm Focal Length.
I am not sure the rocking chairs are still there. Can someone confirm this for me?
Deb will be here tomorrow to share her favorite rocking chair location.