My family and I have attended SeaWorld's Halloween Spooktacular event, which takes place on Saturdays and Sundays in October at the Orlando theme park, for several years and have thoroughly enjoyed it. Here is what you need to know before you go during the 2014 season: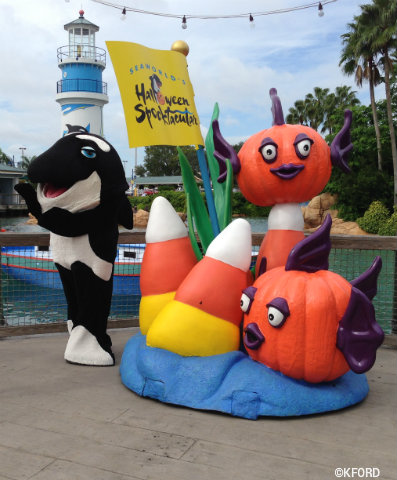 1. Admission to the Halloween activities is included in your regular admission (or Fun Card or annual pass) to SeaWorld Orlando. Unlike at the other local theme parks, you do not have to pay extra to get in the Halloween spirit. Plus, the Spooktacular events take place from noon to 8 p.m., which means they last longer than Mickey's Not-So-Scary Halloween Party and Halloween Horror Nights.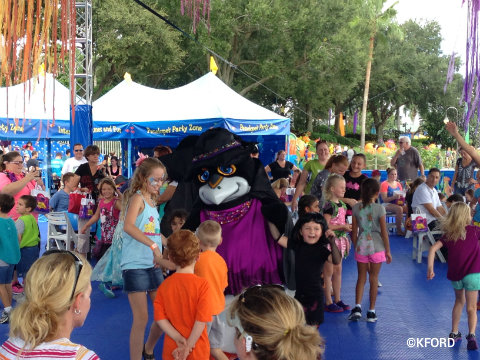 2. Certainly the whole family is welcome at SeaWorld's Halloween Spooktacular, but you should know that most of the activities are planned for children 12 and younger. In Penelope's Party Zone, for example, children can participate in story time with Princess Penelope, make easy crafts and play simple games. The popular Sesame Street's Countdown to Halloween stage production is presented four times each day in the Seaport Theater. The day wraps up with a bubble-filled Spooktacular Dance Party at the front of the park from 7 to 8:30 p.m. And, of course, the parties take place mostly during the daytime, which is ideal for little ones who have early bedtimes.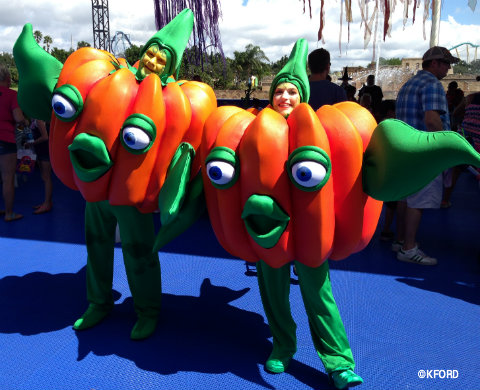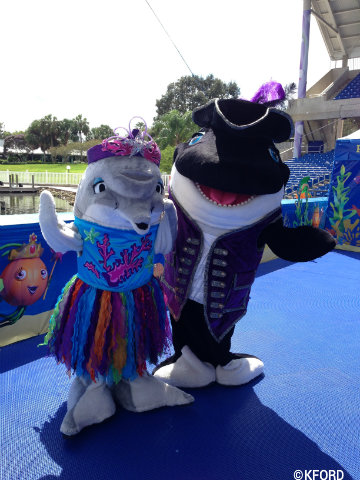 3. To join the fun, head to the right side of the park — Bayside Pathway, Bayside Stadium and along Shamu's Happy Harbor — which is so festively decorated, you can't miss it. There are numerous fall photo opportunities along the way, as well as trick-or-treat stations and tons of costumed characters willing to pose for photos. Look for princesses, mermaids, stilt walkers and fish along the walkway, and Dolly the Dolphin, Shamu, and Pete and Penny Penguin in the party zone. For a small charge, you also can try your hand at games of skill, face painting, snacks and cookie decorating.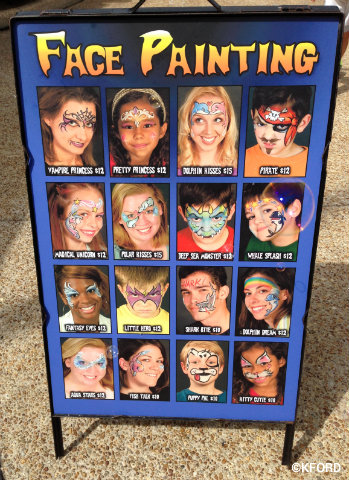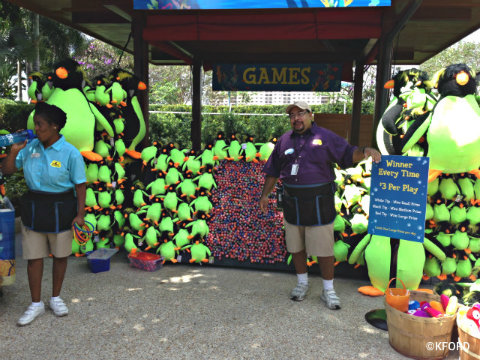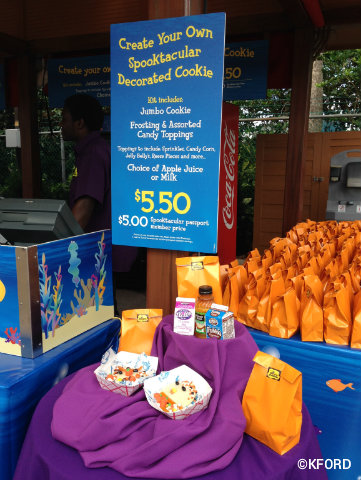 Here's a short video of the "School of Fish"
4. What's new this year? The Dine With Shamu Halloween Spooktacular Brunch allows guests to get up close with the SeaWorld's signature killer whales during a delicious brunch. Participants receive one complimentary family photo with a Spooktacular photo frame, cookie-decorating kits for guests younger than 12 and a trick-or-treat bag of goodies. The menu includes seasonal fruits, vegetables and salads, roasted garlic mashed potatoes, slow-roasted and smoked chicken, natural roasted pork loin, scrambled eggs, breakfast potatoes, sausage links and apple wood smoked bacon, assorted breakfast pastries and muffins, Coca-Cola products, orange juice, apple juice, milk, coffee and hot tea. Kids are welcome to select items from the main stations, but they also have their own buffet, which features chicken nuggets with dipping sauce, hot dogs, mac and cheese, waffles with maple syrup and assorted fruit toppings. The brunch takes place at 10:30 a.m. and costs $24 for adults and $14 for kids ages 2 to 9. Remaining available dates are Oct. 19, 25 and 26. This event is similar to the Dine With Shamu dinner, which my family really enjoyed. You can read about it here.
5. Pass members have some special perks this year, too. Pass members can access an exclusive area in the Ports of Call Gardens through gates off Bayside Pathway that contains an extra treat station, where team members are handing out Fun Dips candy and sliced apples provided by Burger King. There also is a merchandise kiosk, an educational game for kids, a photo opportunity and a misting section for cooling off. In addition, a snack location is set up, and pass members can double their discount to 20 percent on food and drinks in the garden. Each day that pass members visit the garden, they can have their savings cards — which were mailed out — stamped and earn rewards, such free meals or behind-the-scenes-tours. The pass member garden is open from noon to 5 p.m. during the first three weekends of SeaWorld's Halloween Spooktacular.
Of course, if you and your family are looking for a bigger thrill, SeaWorld's giant roller coasters and exciting animal shows are taking place during the holiday weekends, as well.
DISCLAIMER: I was a guest of SeaWorld Orlando for its first Spooktacular event of the season. This did not affect my review; my opinions are my own.