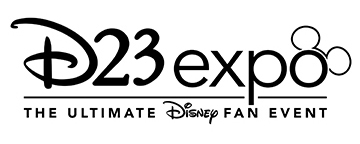 D23: The Official Disney Fan Club is announcing additional presentations.
As we near the award-winning film's 50th anniversary, Disney Legend and Walt Disney Archives Chief Archivist Emeritus Dave Smith will host "Behind the Scenes of Walt Disney's Mary Poppins." Guests will learn the complete story of how Walt Disney first discovered the book, worked on the script with author P.L. Travers, brought in the Sherman Brothers to write a memorable score, selected an unforgettable cast, oversaw actual filming, and celebrated at a gala Hollywood premiere.
During "Secrets of 'The Lost Chords,'" Grammy® Award-winning producer and resident Disney Music historian, Randy Thornton will reveal some of the secrets behind Disney's "lost" songs written for classic Disney films by legendary Disney composers (such as the Sherman Brothers) that were essentially lost for decades-until now. Plus, as a special part of this exclusive D23 event, guests will be among the very first to hear songs currently in production from a significant upcoming "Lost Chords" release.
Disney Artist and Historian Stacia Martin will present "Sounds Delightful: An Illustrated Audio Adventure," which will take guests on an entertaining trip across the decades via vintage Disney Vinyl Recordings from her extensive personal collection. Forgotten favorites from the family turntable of yesteryear will be heard along with rare promotional and production tracks… including never-before-heard musical moments from Walt Disney's own "journey down the Yellow Brick Road."
For presentation times, dates, and locations (subject to change), please visit D23Expo.com.
Tickets for the D23 Expo are $57 for a one-day adult admission and $47 for children 3-12. Tickets for members of D23: The Official Disney Fan Club are $50 for a one-day adult admission and $42 for children. Multi-day money-saving tickets are also available for both D23 Members and the general public, and D23 Members can save as much as $84 off the price of admission, based on the purchase of four three-day tickets at the D23 Member rate. For more information on tickets and the ticket pricing structure for members and general admission, visit D23Expo.com.
About D23 Expo 2013
The D23 Expo-The Ultimate Disney Fan Event-brings the entire world of Disney under one roof, providing attendees with unprecedented access to Disney films, television, and theme parks. For the latest D23 Expo 2013 news, visit D23Expo.com. To be part of the D23 Expo conversation, make sure to follow @DisneyD23 and tag your tweets with #D23Expo.