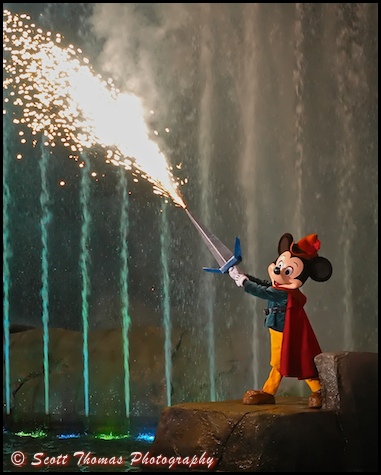 Taste of Hollywood to Go, which allows you to purchase a prepackaged meal that includes reserved seating for Disney's Hollywood Studios' nighttime Fantasmic! show, returns March 24 and runs for 10 days through April 4. The program makes five boxed meals available:
–hot fried chicken with roasted garlic mashed potatoes, sweet corn and carrots and warm apple crisp
–a veggie sandwich with avocado, orange and tomato salad, tabbouleh and chocolate cake
–California and tuna sushi roll with beet and apple salad, ginger-marinated tomatoes and cucumbers and a spicy pecan chocolate cluster
–shrimp salad with beet and apple salad, ginger-marinated tomatoes and cucumbers and mandarin orange cheesecake
–cold-cut roast beef with creamy horseradish, potato salad, grilled asparagus and chocolate cake
Children's meals are also available, and include: turkey and American cheese wrap with apples and carrots with ranch dip, strawberry yogurt and a seven-layer cookie bar; or strawberry yogurt, apple wedges, carrot sticks, Goldfish crackers, and an organic apple and cinnamon oatmeal bar. To take advantage of Taste of Hollywood to Go, call 407-WDW-DINE to make reservations up to 24 hours before the Fantasmic! show you want to attend (based on availability). (The number of seats for Fantasmic! you can reserve is based on the number of meals purchased.) A credit card is required with complete payment upon arrival (24-hour cancellation policy). You then pick up your boxed meals at Min & Bill's Dockside Diner between 11 a.m. and 8 p.m. on the day of your show. Meals, which include a 20-ounce soft drink or water, cost $15.99 for adults, $5.49 for ages 9 and under, or one quick-service entitlement if you're on the Disney Dining Plan. NOTE: Even if you don't have a reservation, check for availability when you arrive at the Studios.