SeaWorld's Antarctica: Empire of the Penguins
Behind the Scenes Tour!
On Monday I, along with other local media, were invited by SeaWorld for the first Behind-the-Scenes Tour of their exciting new attraction, Antarctica: Empire of the Penguins.
I arrived early and took a few photos from outside the walls; what you would see in the park itself. This is on the Journey to Atlantis side of the construction site.
As we entered the construction area, this was my first glimpe of Antarctica, a la SeaWorld.
Our tour began inside the "creative model room" where 2 scale working models of the project are set up to ensure the accuracy and the scale and the detail of all the ice work inside and outside the attraction.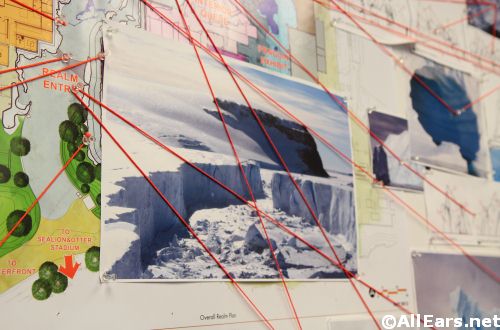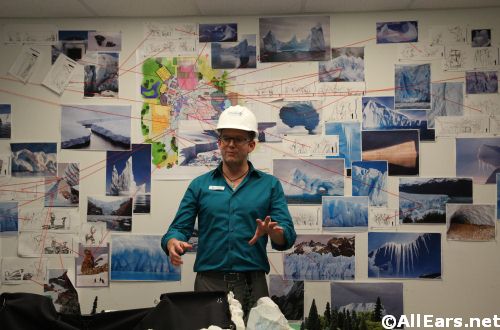 Creative Director Brian Morrow explains….
From here we went into the actual construction site and an official announcement was made of the opening date for Antarctica: Empire of the Penguins – May 24, 2013!
After the announcement we were able to walk around and explore the space. We were "inside" the realm of Antartica but "outside" the actual indoor attraction.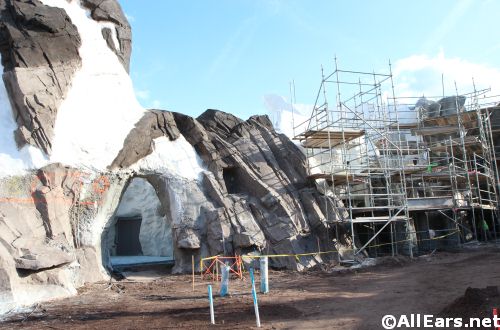 Brian Morrow explains more about the exterior features of the attraction and additional details and has some fun with me at the end.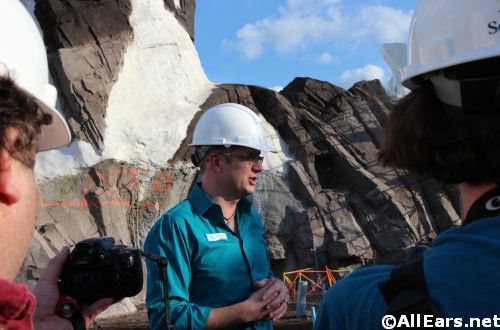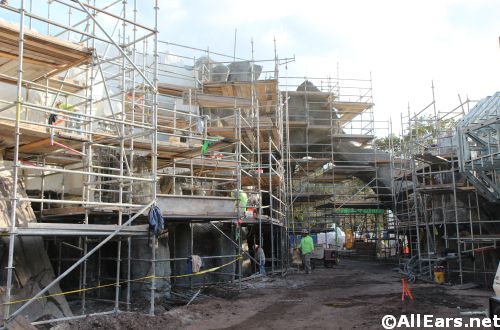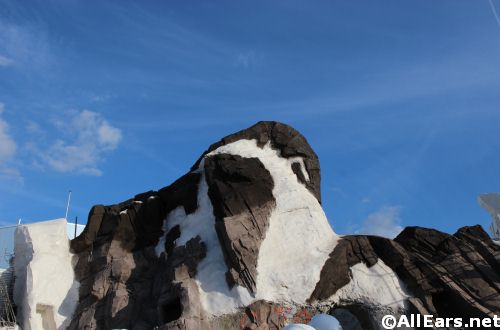 The Penguin Wall is a very important component of the educational aspect of the attraction. Penguins live all over the planet and all the species are represented in the attraction. Guests will be able to come right up to the penguin wall and touch the sculptures. This is a also great for someone who may be vision impaired to feel the shape of the penguins.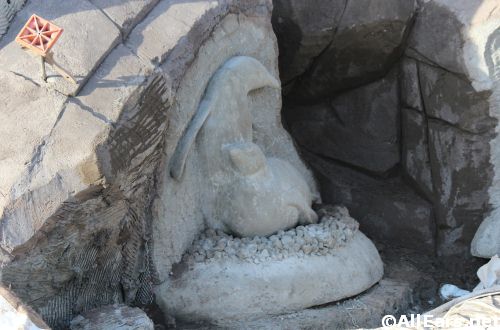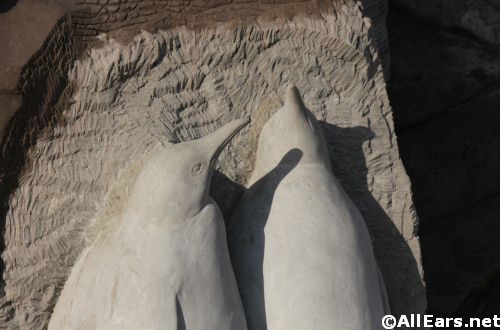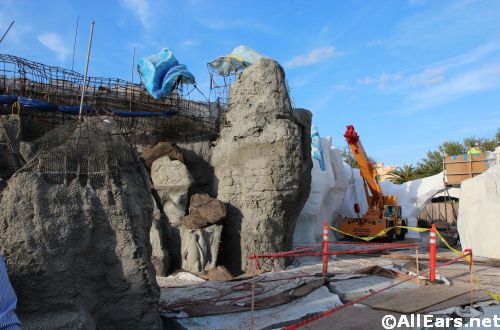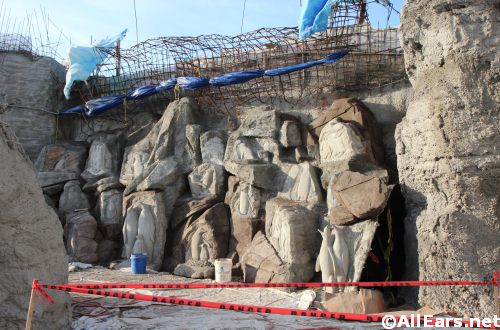 If you want to explore even more of SeaWorld's new adventure download the free Antarctica app, available now for iPhones, iPads and Android devices. The app can be downloaded at SeaWorldOrlando.com/Antarctica.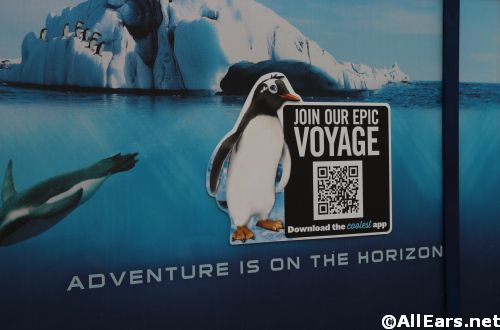 The app is full of create-and-share videos and photos, swim, march and dance with penguins. Put your face onto an Antarctic explorer. And the best part? All of videos and photos can easily be shared with family and friends through social media channels — Facebook, Twitter and You Tube – and can be emailed, too.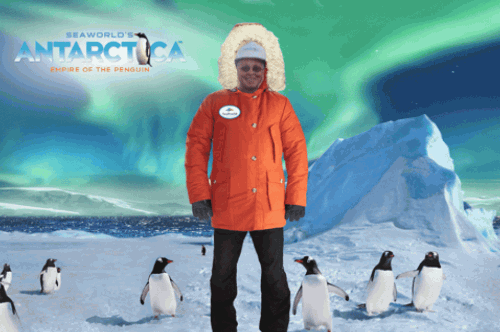 The app is also the place to get the facts about penguins and Antarctica, watch behind-the-scenes teaser videos about the "making of" SeaWorld Orlando's newest attraction, Antarctica: Empire of the Penguin. Fans can even enter the Family Voyage Sweepstakes to win a trip to Orlando!
I'll keep you updated as we get closer to May 24th, the official opening date of what looks to be a first rate attraction!