One of the BEST parts about being a Disney World Cast Member is being able to go to the parks for FREE.
Yep, a huge perk of working at Disney World is that you'll get what's known as a Main Gate/Main Entrance pass, which you can link to your Disney World account and then scan in to the parks without purchasing a ticket. Of course, there are strict rules and lots of blockout dates around the busier times of the year, but this perk is what draws a ton of folks to work at Disney World. But… what do you even DO in the parks when you go there every single day because you LIVE there?
Well, as someone who did that, and as someone who has some amazing coworkers who did the same, I can tell ya! Here are 5 secret things that Cast Members do when they visit the parks!
But first — we have several former Disney World Cast Members on the AllEars Team, including Fry Bucket! She made a video sharing the secrets of Main Street, U.S.A., and you can watch it here.
Now on to that list!
Score Magical Moments At Their Own Attraction
Listen. When you work at an attraction, and you visit the folks you see every single day while you're wearing your "real people clothes" instead of your Cast Member costume, your co-workers will act like they haven't seen you in years.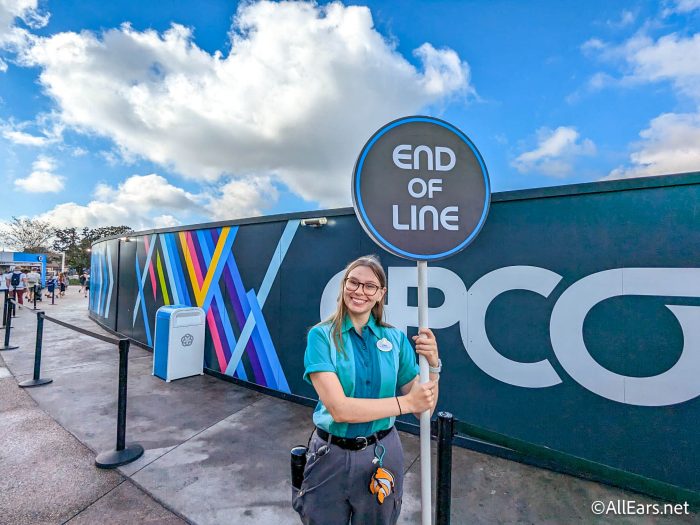 They'll freak out and hug you as if they didn't see you yesterday. They'll also typically let you go a special way to the ride if that attraction has one. To guests, this is known as a Magical Moment. Cast Members score lots of those, even at their own attraction!
Have Their Work Costume CRAMMED Into a Loungefly Bag or Tote Bag
One of the best ways to make the most out of being a Cast Member is to venture to the parks before or after your shift each day. A lot of Cast Members then have to stuff their whole costume into their bag and just tote it around the parks with them.
Hey, it's totally worth lugging around the ensemble! The hard part is ensuring that it stays hidden from other guests.
Flash Their BlueID To Snag The Good Discounts
Another great perk of being a Cast Member is all the DISCOUNTS. Cast Members score 20% or more off of merchandise and dining, and to snag that discount, the person's BlueID needs to be scanned, which is the company ID.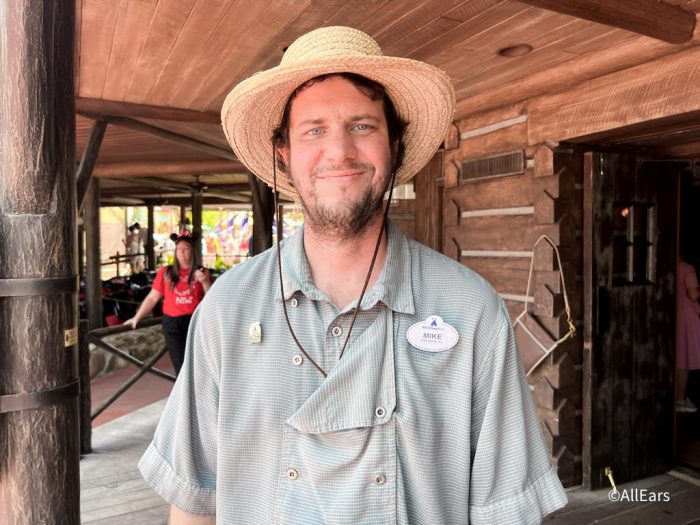 Except… you can't have this out in the park. So, Cast Members are super discreet when they hand over their BlueID at a dining or merchandise location.
Visit Friends Who Are "Friends" With Characters
As a Cast Member, one of the BEST things ever is when your friends or family come to visit you at work. It really energizes Cast Members and can help make interactions even better for the rest of the day. Knowing this, Cast Members use part of their off days to visit their friends who are currently working — including those working as character performers!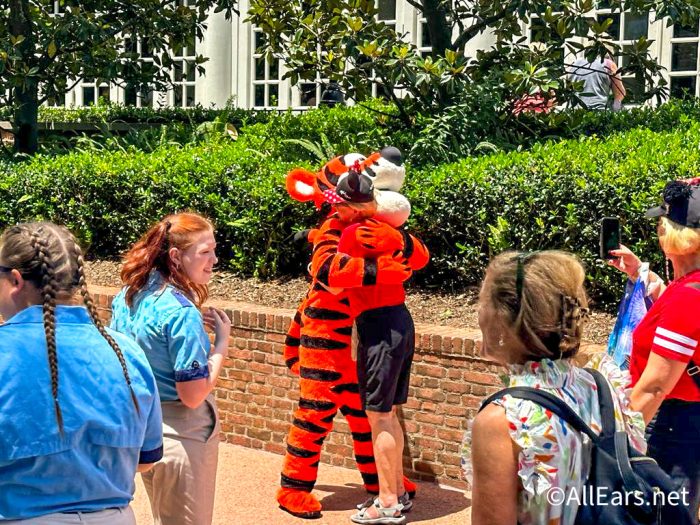 It's just a really special moment to see your friend actively being "friends" with a character. It's also just adorably funny because the character performer obviously can't act like they know you because of character integrity. It's really special!
Have Cryptic Photoshoots
As a Cast Member, there's typically a sort of limbo during switching roles or locations where you can't really publicly talk about it — ESPECIALLYYYYYY if you are working in entertainment.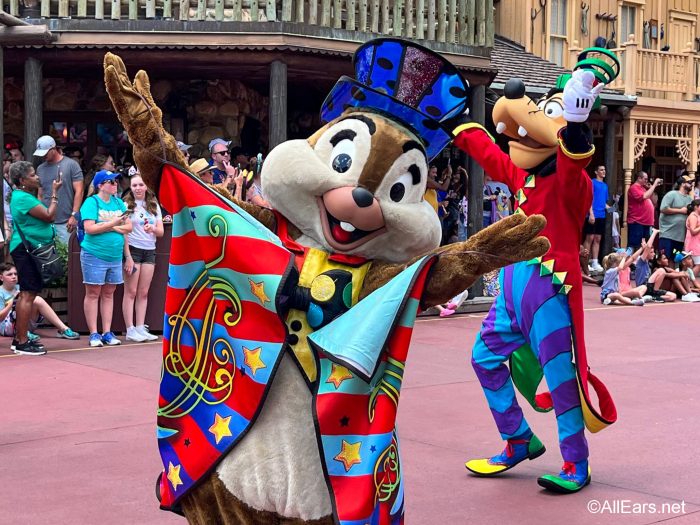 So, Cast Members will have photoshoots on their off days in front of their future attraction, with a parade in the background that they will soon be part of, or with the character they will soon be friends with. Usually, with switching attraction or dining locations, they'll get a celebration button made with their new location, as that information can typically be shared publicly without issues.
Man, this post really has us feeling nostalgic. Mostly about the discounts, but nostalgic nonetheless. We'll continue to keep you all updated with Disney news and even fun facts like this, so make sure to follow along for more so that you never miss a thing.
Join the AllEars.net Newsletter to stay on top of ALL the breaking Disney News! You'll also get access to AllEars tips, reviews, trivia, and MORE! Click here to Subscribe!

Have you ever been a Disney Cast Member? Let us know in the comments!