ANAHEIM, Calif. – "If Main Street, U.S.A., is the romanticized version of Walt Disney's hometown, Buena Vista Street is the next chapter of Walt's life when he came to California," says Ray Spencer of Walt Disney Imagineering (WDI). "It's an extension of where we started at Disneyland Park . . . and now our guests can step across the plaza and get the rest of the story."
A big part of that story was the premier of "Snow White and the Seven Dwarfs" in 1937 at the Carthay Circle Theatre in Los Angeles, and that landmark building is the inspiration for the spectacular Carthay Circle Theatre that anchors Buena Vista Street. This new landmark for Disney California Adventure Park becomes one of the premier dining locations at Disneyland Resort, the Carthay Circle Restaurant and Lounge.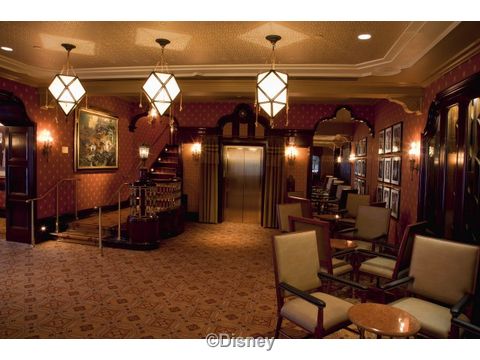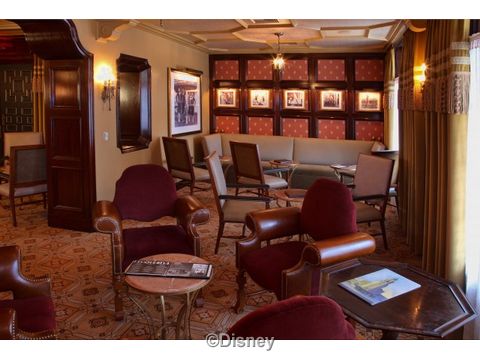 The upstairs Carthay Circle Restaurant and downstairs Carthay Circle Lounge recall the grandeur of the original theater's 1920s Spanish Revival architecture with custom tiles, plaster arches, custom woodwork and other historic touches. The cuisine is the star of this production with artisan ingredients, locally sourced produce and seafood and meats from throughout Southern California. Executive Chef Andrew Sutton from Napa Rose at Disney's Grand Californian Hotel & Spa created the restaurant's seasonal menu, and Chef Gloria Tae, also from Napa Rose, is at the helm in the kitchen.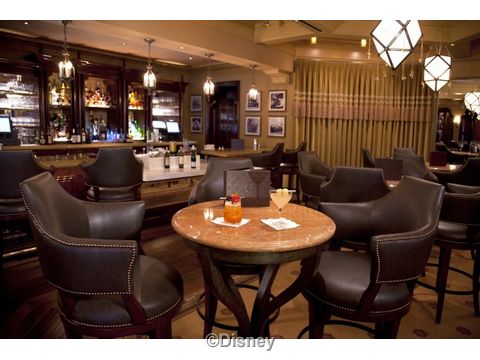 "The culinary team is a group of true artists with passion and confidence for creating delicious food," says Sutton.
Located on the second floor, the 256-seat restaurant (200 inside, 56 on the terrace) is open daily for lunch and dinner.
Lobster Pad Thai Imperial Roll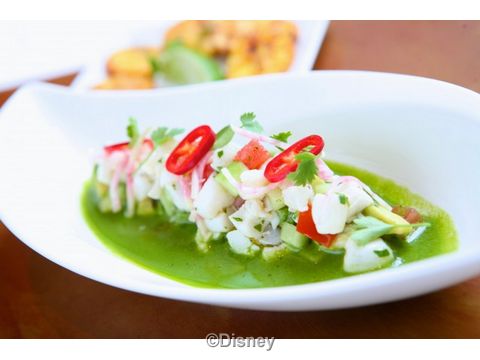 Halibut Ceviche with Green Tomotillo Salsa and Plantain Chips
Firecracker Duck Wings
On the ground floor, the 68-seat Carthay Circle Lounge features cocktails from the 1920s with tableside service for signature beverages including martinis and classic punches. "The focus in the lounge is appetizers and tapas – international tastes that celebrate the diversity and heritage of Los Angeles in the 1920s and '30s," says restaurant manager and sommelier Joy Cushing.
Fried Banana Split Monte Cristo Sundae
Hours for both the restaurant and lounge are 11 a.m.-10 p.m. daily.
More Eats on Buena Vista Street
Buena Vista Street also offers four spots for quick bites: Fiddler, Fifer & Practical Cafe; Mortimers Market, Trolley Treats and Clarabelle's Hand-Scooped Ice Cream.
The 178-seat Fiddler, Fifer & Practical Cafe (134 inside, 44 outside) offers Starbucks coffee drinks; signature sandwiches such as a turkey Rueben, paneer and roasted vegetable and salami with olive tapenade, and roast beef and cheddar, as well as savory soups including vegetarian cream spinach, chicken tortilla, classic chicken noodle and cheesy enchilada. Sweet rolls, pastries and breakfast sandwiches are on the morning menu along with specialty coffees.
Mortimers Market will offer whole and cut fruits, bottled water, juices and soft drinks. (According to Disney legend, Mortimer Mouse is the name Walt Disney gave his new creation in 1928. He later changed it to Mickey.)
Clarabelle's Hand-Scooped Ice Cream features Dreyer's ice cream, including bars dipped in milk or dark chocolate that guests can finish with sprinkles, pop rocks and other fun toppings. Hot fudge and strawberry sundaes and other frozen delights round out the sweet offerings.