When you visit a place so vast as Walt Disney World it's very easy to bypass the little touches of things like color and humor that are sprinkled throughout the parks. If you're lucky enough to enjoy your favorite vacation spot often, slow down and try to look at what's around you, in detail. You might discover something new. Here are a few spots that caught my eye.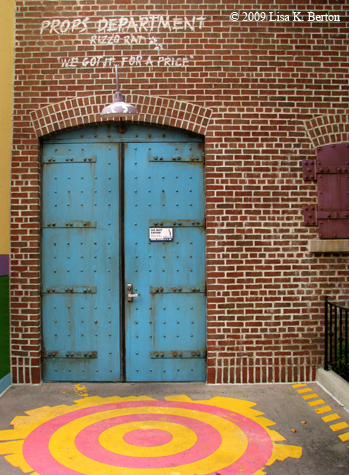 Canon PowerShot S5 IS, ISO 200, f4, 1/200
I remember this day as being mostly overcast which is a photographer's dream. All of the detail comes through, including the textures from the door and brick wall. Not sure where to find this colorful gem? At Disney's Hollywood Studios, in an "alley" to the left of the main entrance to Stage 1 Company Store.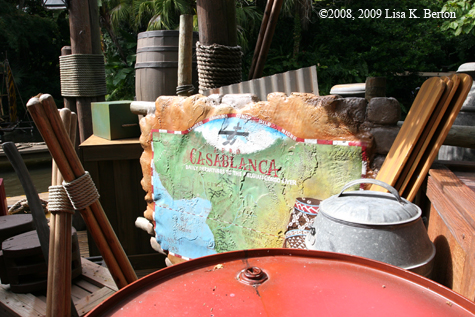 Canon EOS 30D and Canon 17-40mm IS L, ISO 400, f10, 1/250
While waiting to board my boat for a cruise down the Nile, through the Amazon and avoiding hippos in trees, I located this map. There are lots of treasures to be found in Adventureland, you just need to be on the lookout.