The weather was beautiful and we had a great turn out at the Meet and Greet at Animal Kingdom.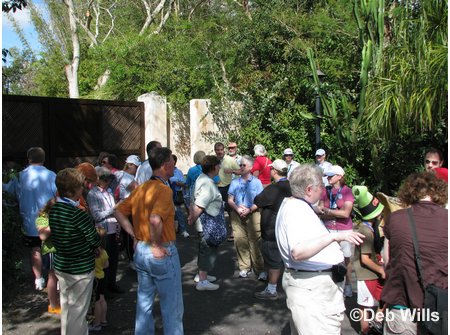 Matt Hochberg from WDWToday Podcast:
On the left, Jack Spence, AllEars Feature Writer and Blogger: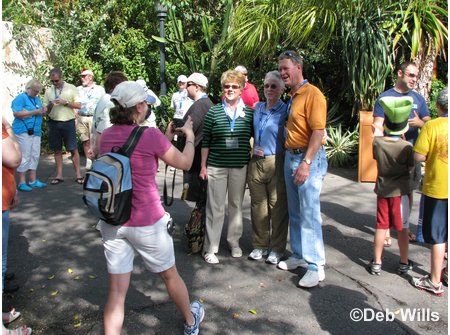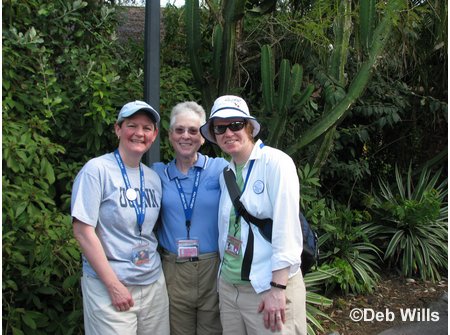 Special Offer – the first 5 folks to show up wearing an AllEars, Hat, Button or lanyard received a special gift! Here are the winning families and they each received $10 Disney Dollars.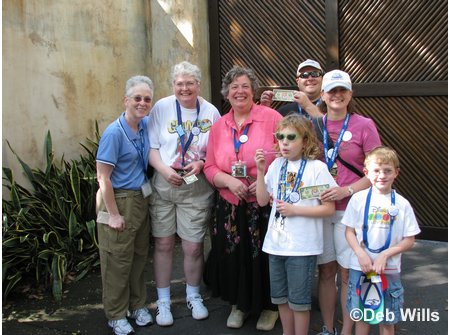 I then asked Bri and Anna to come up and explained to folks they had a special role with Walt Disney World. I had an AllEars t-shirt for whoever knew who they were! Folks shouted out a few things and then someone said " Are they the moms?" And indeed, Bri and Anna are members of the special Disney World Mom's Panel, an online forum where you get personal answers to your questions about traveling to WDW and the Disney Cruise Line. Oh, and there is also a Disney Dad, a Disney Grandma and Moms from Canada (Bri) and the UK.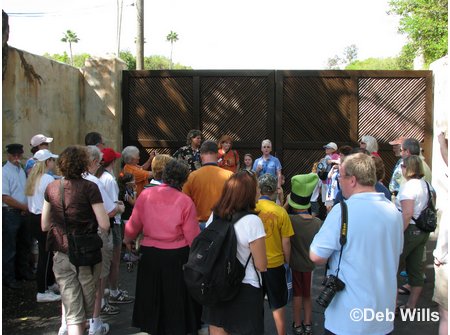 We had a few AllEars trivia questions and folks with the correct answer received either an AllEars hat or Tshirt.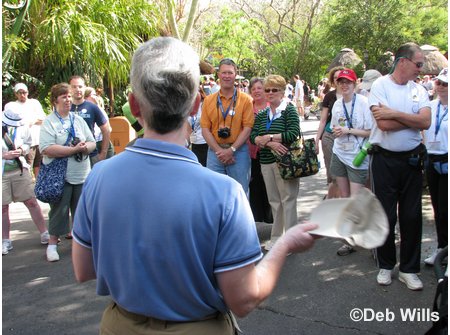 Soon it was time for our group photo:
Thanks to Matt Pezzulo who I quickly volunteered to take photos of the Meet and Greet. Also thanks to Brenda helping distribute AllEars pins.
Special thanks to AllEars team members Jack Spence and Glo from Miami!
We spent lots of time chatting and getting to know each other and then realized the standby line for the Safari was 50 minutes. After a quick show of hands, we decided to head straight for the Flame Tree and grab lunch. About half the folks found their way to our area and we continued to chat with each other. It was a great afternoon.