I ate at the Pizzafari restaurant in the Animal Kingdom January 10th.
When I got to my table I noticed a small plastic card on the tray along with my order. The card featured Timon and Pumba with the inscription, "Do not feed the animals. Your yummies are not good for our tummies."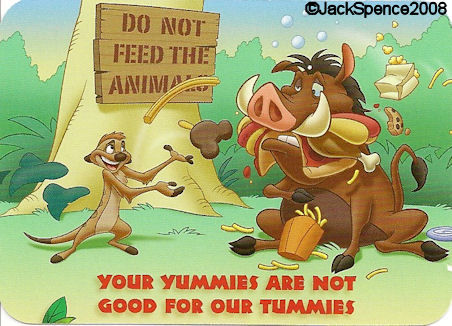 I thought this was a very cute way to remind us not to be tempted to share our meals with the creatures around us. The other side of the card said, "Disney's Wild About Safety. Safety Tip 14. In cooperation with Underwriters Laboratories." I'm guessing that Disney has a new corporate sponsor and additional safety tips will be passed out in other areas.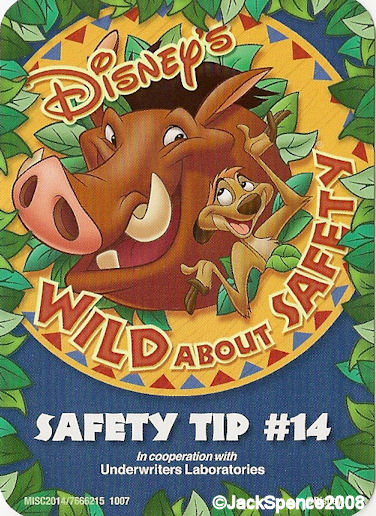 Speaking of Pizzafari"¦ Did you know that this restaurant has four dining rooms, each with its own theme? (Not to mention Hidden Mickeys)
One room features animals that use camouflage to hide from one another.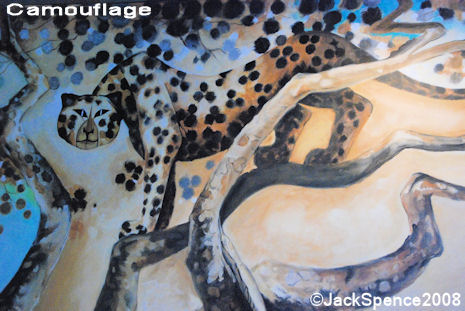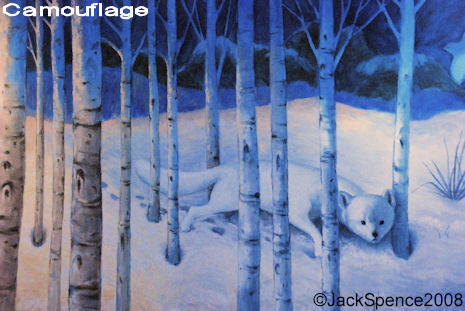 A different room has animals that carry their home with them in some way.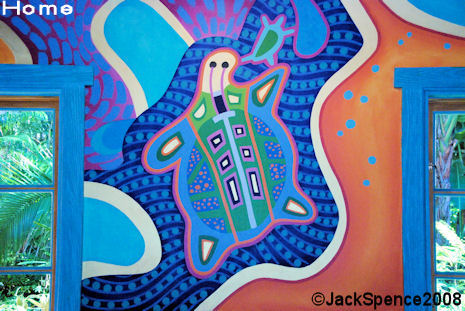 The third dining area displays creatures that prowl the night.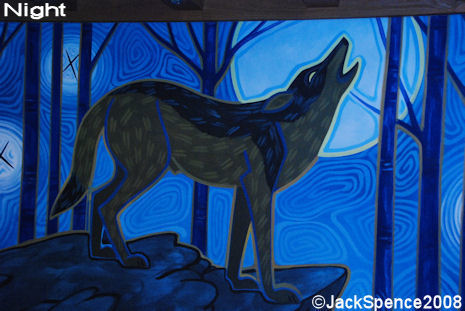 And the fourth room exhibits animals that live much of their life upside down.
Also, listen to the music that is played here. All of the songs are about animals. Here is the song list.
Baby Elephant Walk
Black Bird
Feed the Birds (from Mary Poppins)
High Hopes
Mr. Ed
Octopus Garden
Ol' McDonald
Puff the Magic Dragon
Rockin' Robin
Skylark
The Lion Sleep Tonight
Tie Me Kangaroo Down
Tiki Room (from Disney's Enchanted Tiki Room)
Whale of a Tale (from 20,000 Leagues Under the Sea)
Yellow Bird