Greetings from Walt Disney World!!!!!
Thursday was a long day. It started for me at 2:30 A.M.
I landed in Orlando around 9:30 A.M.
My first stop was EPCOT where the 2007 Food & Wine Festival is starting to wind down.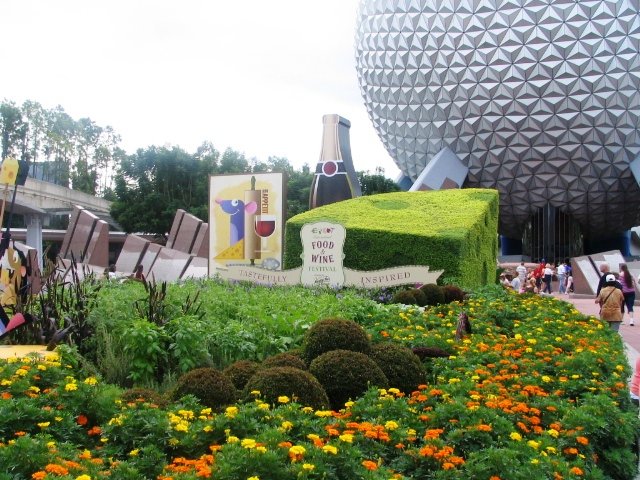 You know what comes after Food & Wine don't you? Why the festive Christmas holidays of course and lookie here"¦the Christmas decor is going up already.
Ahhhhh Christmas in October…ya gotta love it.
I found this Hidden Mickey in the bushes near the Japan pavilion. Honest, I did not do this but my guess is that someone took the time to clear the shrubs and arrange the rocks.
Had lunch at Biergarten with Brian Bennett and was close to the stage and the band. You know what that means don't you? It means no more talking at the table 'cause we can't hear each other.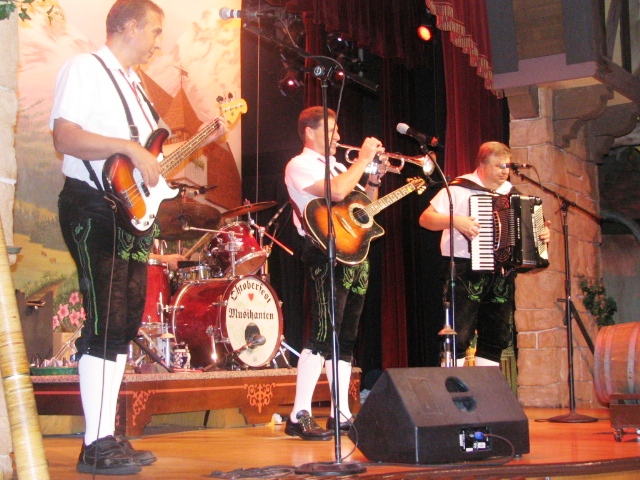 In mid-afternoon we were joined by Len Testa of The Unofficial Guide to Walt Disney World. Len wanted so much to try the food in"¦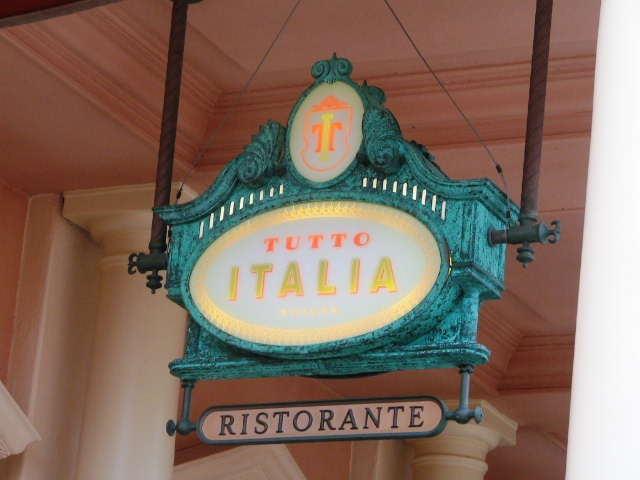 …but we just had lunch some 90 minutes before. So we ordered ALL the appetizers and one pasta dish. Honest folks, this was research. We do it all for you. We were all in agreement that the food was relatively good but overpriced. I will say that the service was nothing less than excellent.
We were soon joined by Beci Mahnken of MEI Travel, and Mike Newell, and Matt Hochberg from the WDWTODAY Podcast and we all went over to check out a new film at an attraction known as"¦.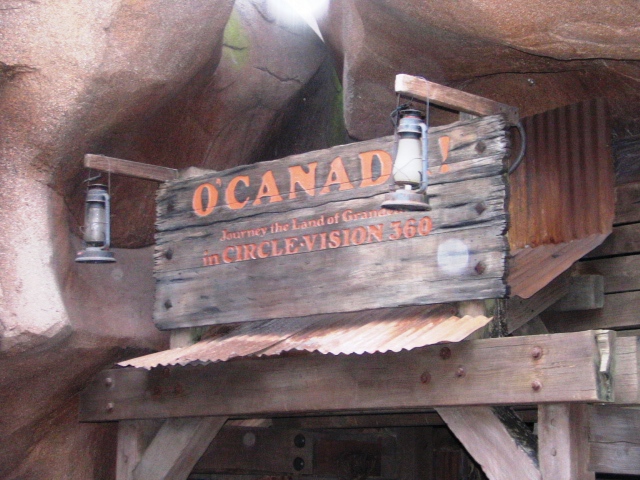 Here's Matt and Len, obviously up to no good.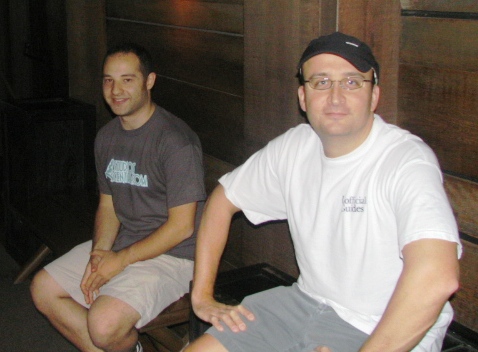 The new "Oh Canada!" film was received with mixed emotions. The new version has added some humor to it but I was longing for some of the scenes from the original movie. I expect that for every two guests who watch this movie one will like it and the other will prefer the original.
We then took a stroll around World Showcase in search of dessert. Len treated us to caramel and ginger ice cream at China. Very tasty.
No…not research…call it "carbo loading" for Saturday evening's race.
BTW, the freaking out has begun because depending upon who you listen to the chance of rain for Saturday evening falls anywhere between 50% and 70%. Lovely.
We then took in The American Adventure before heading to Canada where we ran into our good friend Masayo Kano who made the long trip from Japan..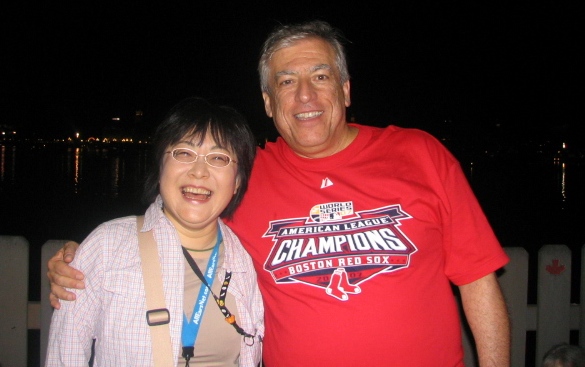 You're saying, "Mike, what's that shirt you're wearing? That's not a Disney shirt is it?"
No it's not. I live in new England and the Boston Red Sox are in the World Series…do the math.
We finished the night watching Illuminations. If you have not seen Illuminations since early 2007 you are in for a pleasant surprise. The video globe is brighter and more distinct. Also, you may find the fireworks to have more color.
It was quite a long day but nothing beats enjoying a day and evening in Walt Disney World with friends.
Friday is the day for packet pickup and Mickey's Not So Scary Halloween Party. I hope it's a BOO-TIFUL night tonight.
Stay tuned as there is more to come!