Let's face it, when we go on vacation, the last thing we want to do is waste time waiting in lines. And sometimes, it seems that is all a Disney vacation is… waiting, and waiting, and waiting some more.
But you're too smart for that! Unlike some folks, who visit during the busiest times, ignore FastPass+, and saunter into the parks "once everyone is up" at about 11 a.m., you know how to avoid the longest lines because you read AllEars.Net!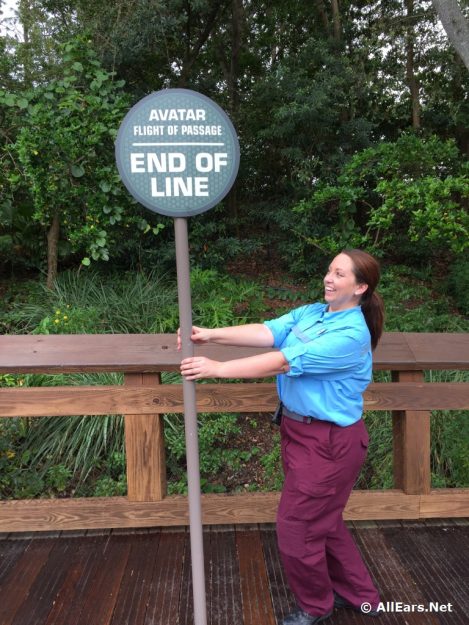 But even the most seasoned Disneyphiles among us just can't avoid queuing up sometimes. Under most circumstances, I use FastPass+ as efficiently as possible, because I have about a 30-minute cut-off for the length of line I'm willing to endure. There are exceptions, though, like Avatar Flight of Passage, which is truly worth a longer wait. So here are just a few ideas of what to do when you're stuck in the queue!
Put the Phone Away and TALK to Your Family!
Or whoever you happen to be traveling with. Look at being stuck in line as a gift. The people you are with are a captive audience. Take advantage of having their undivided attention and have some meaningful conversations with them. Or just be silly and have a not-so-meaningful conversation. Relax, you're on vacation!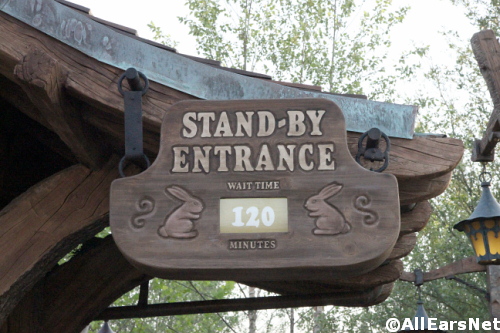 Talk to Others Stuck in Line, Too
This is a great way to pass the time, especially if you happen to be traveling alone. Not too long ago, I was waiting for the above-mentioned Flight of Passage and noticed that a girl standing in front of me was wearing a t-shirt saluting my favorite sports team. When I commented on it, I discovered the family was from my hometown! That made the long wait so much more enjoyable. I've also struck up conversations with travelers from other countries, when I've detected an accent. I spoke to one family from Australia for nearly an hour — I think we were all a bit sad when we actually had to separate and board the ride!
Play a Game or Two… or Three While You Wait
OK, I know I said to put the phone away above, but you can also USE the phone to your advantage. There are all sorts of apps for your mobile devices that are a good way to pass time — just include the people in your party in your fun! Disney recently introduced their own app, Play Disney Parks, which can be enjoyable for the whole family.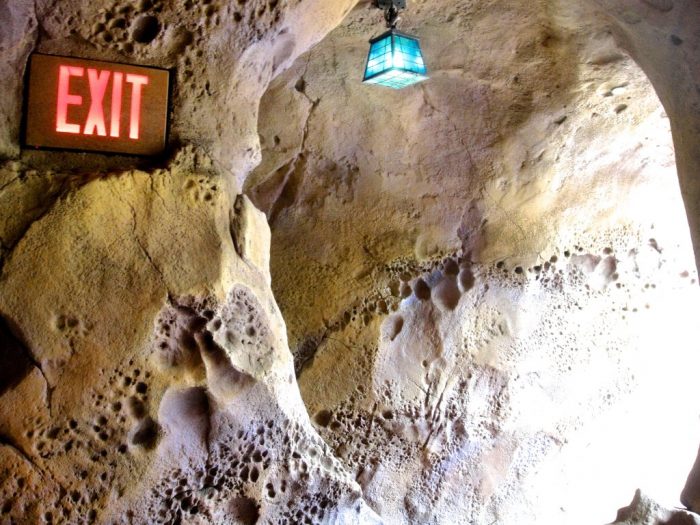 Or go old school and make up your own games. An old-fashioned game of "I Spy," maybe? There are also other sorts of visual scavenger hunts. Many of the ride queues are full of hard-to-spot Hidden Mickeys and obscure references to Disney films. Tuck a copy of "Hidden Mickeys: A Field Guide to Walt Disney World's Best Kept Secrets" into your backpack (or download the  Hidden Mickey app), and challenge family members and friends. Make a friendly competition of it and award prizes after you've ridden. (Mickey ice cream bars and frozen bananas fit the bill!)
Take in the Details
In addition to the Hidden Mickeys, Disney Imagineers have created fantastic backstories for many attractions that are built into the queues. If you take the FastPass+ route or hurry through the Standby queue, you'll miss many of the details that make Disney attractions so much more than simply amusement park rides. If you don't know the backstory for a particular attraction, see if you can figure it out from the clues placed along the path. Or, do a bit of research in advance, remind your group of what the story is, and take turns telling each other what each element you see adds to that story.
In recent years, Disney has expanded on this idea by making many queues even more interesting, with hands-on, interactive elements. Here are a few attractions where you may not mind waiting in the line so much: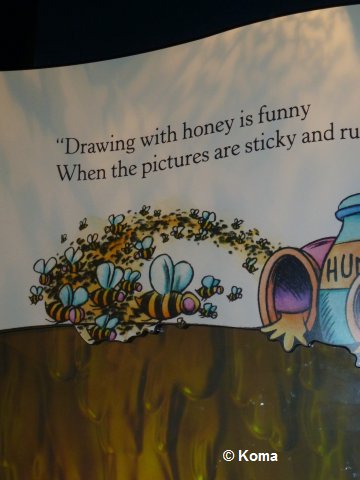 The Many Adventures of Winnie the Pooh: This line provides lots of things for little (and big) hands to do and explore while waiting in line. Turn a crank and watch vegetables pop up in Rabbit's garden, move the busy bees along their track, swish "honey" back and forth to make gooey pictures on a screen. This queue area is one of the first where the Imagineers tried to truly integrate an interactive play area into the wait for a very popular ride. The signs will direct kids in one direction, toward the play area, and adults in another, but you're a kid, right?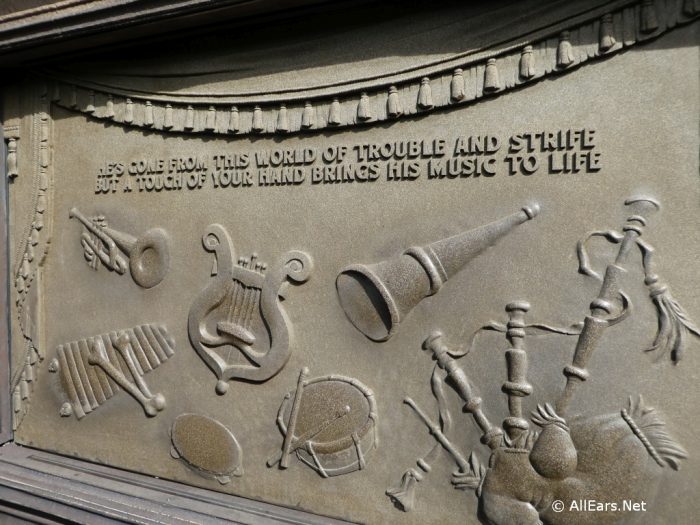 The Haunted Mansion: Several years ago this queue was made interactive, so that you can now walk through a very well-themed graveyard. Push in haunted books that don't want to stay on the shelf, play ghostly musical instruments and peruse clever epitaphs as you stroll.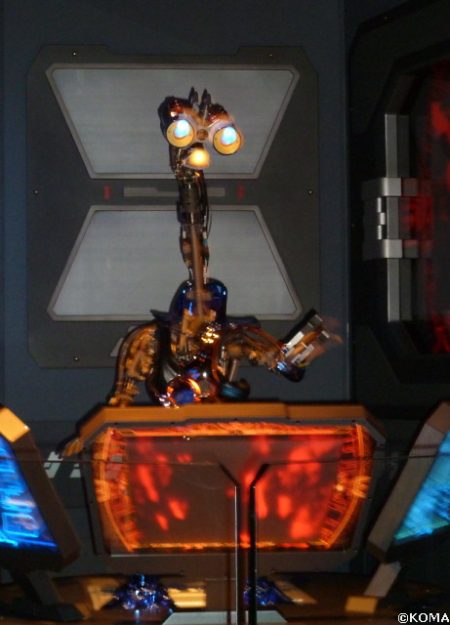 Star Tours: The Adventurs Continue: Take the time to peruse cool droids, intergalactic vehicles and other items that could have been used as props in the movies. Several of the droids speak, and unless you slow down, you may not hear the jokes and suggestions for your upcoming "tour." I particularly like the portion of the queue showing luggage being scanned. If you slow down to take in the details, make sure to stand aside, so that other guests can move past.
Toy Story Mania: Talk about Memory Lane! (Well, for some of us!) The entire queue is lined with larger-than-life vintage toys. Barrels of monkeys, Tinker Toys, Lincoln logs, Chutes and Ladders, an Etch-A-Sketch, and of course, Mr. Potato Head are all there to encourage the older "kids" among us to tell boring,  "back in my day" stories.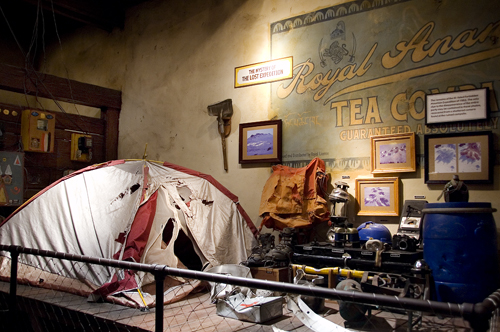 Expedition Everest: The queue here, decorated with memorabilia from a base camp set up for explorers looking for the fabled Yeti, is amazingly detailed. I wonder how many of the artifacts are real, and how many were created especially for the attraction. You can walk through this queue a number of times, but you won't see even a tiny fraction of what's there. Just make sure to stay to the side if you are looking closely at something, so that other guests in a hurry to get to the ride can move past you. You will miss most of these wonders if you utilize the FastPass+ on this ride.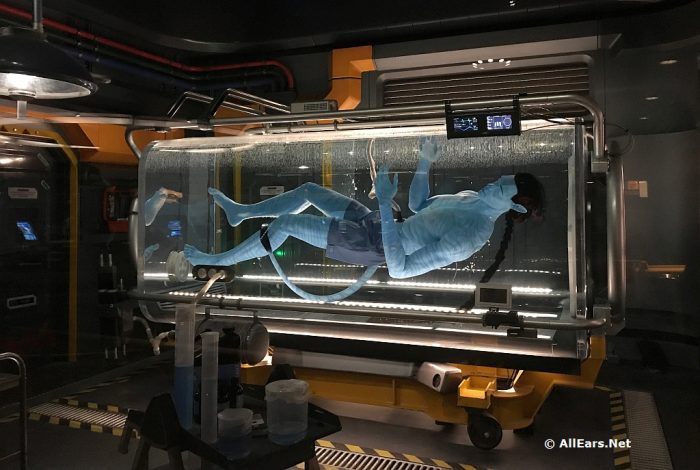 Avatar Flight of Passage: This queue starts outside, where you meander amid the flora and fauna of Pandora, then you are plunged into a cool, dark and mysterious cave illuminated by bioluminescence. Finally you end up in a scientific research lab, with a slumbering blue Na'vi animatronic that floats in a chamber as the focal point. So much to look at, you might forget that you've been in the queue for three days. OK, I kid — you won't exactly forget how long you've been waiting, but those people with a FastPass+ miss all the details that you have the chance to experience.
So the next time you visit Walt Disney World, and you weren't able to get all the FastPasses that you wanted, don't be filled with dread! Instead, look for ways to enjoy the wait time, whether you're by yourself or with your family. Take time to admire all of the intricate details that the Imagineers worked so hard to bring to you. Search for Hidden Mickeys. Take the time to really talk to your kids, spouse or traveling companion, and listen to what they have to say. You know what to do when you're stuck in the queue!
These are our ideas, what are yours? Share your favorite way to pass the time when you're stuck in a long queue at Disney!