To all who come to this photo trivia game, Welcome! Along the way, the photos can make us relive memories and see details Walt's Imagineers put into everything we love in Walt Disney World!
Carla C, I'm sorry I missed your answer last week. 🙁 I added you to the winners list so you'll be in the monthly drawing.
Last week's challenge: number #349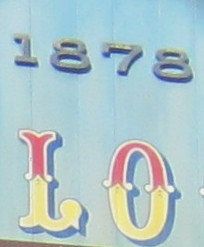 And here's the answer: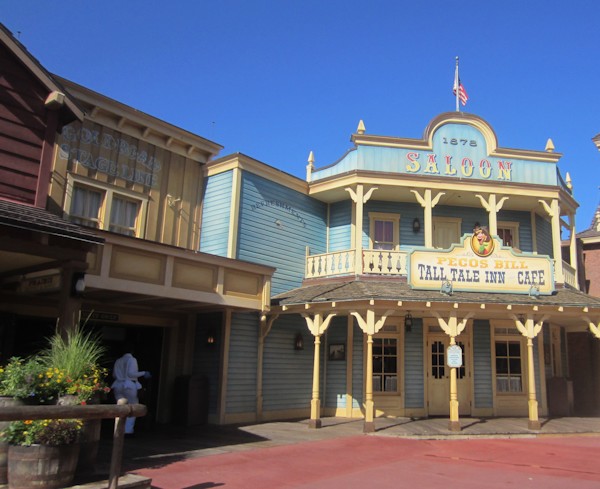 Copyright © Erin Blackwell
Welcome to the Pecos Bill Tall Tale Inn and Cafe in the Magic Kingdom! As quite a few people mentioned, the 1878 is part of Pecos Bill's history. In 1878, with the encouragement of his friends, Pecos Bill decided to open his own watering hole, a restaurant whose motto very much reflects its one-of-a-kind owner. "The tastiest eats and treats this side of the Rio Grande." This is from the plaque inside the restaurant. There's also items around the place donated from some of Bill's friends like the Lone Ranger and Davy Crockett. It was a popular hangout for lots of cowboys.

I'm like you, Ashley Collins, Dave Carriere, and Diane Curfman. I love the fixins' bar especially the sauteed mushrooms; only here and Cosmic Ray's has them. MMMM
Betsy Silvestri was the first to send in the correct answer! Congratulations to Betsy and to all our winners this week! Donna Frank, Kristi Strembicki, Linda Ranatza, Carol Ney, Mary Beth Tarbet, The Strukel Family, Melissa Such, Sandie Albrecht, Andy Hickey, Deborah Wolfe, Team Hill, Dawn Bach, Kye Layton, Phyllis, Ken Savage, Bill Mckim, The Kertes Family, Ruben O'meara, Rebekah Schultz, Amber Penske, The Long Family, Demetrios Makres, Pat Schwier, The Koren Family, Nan Amor, Al &Kerry Ganter, Cathy Derecola, Team Bonnie Sue, Jonathan Ward, Kimberly Oreilly, Maureen Handy, Grumpy's Groupies, Kerry A., Susie Howard, Rob Hepler, Emily Hudson, Amanda Zabor, Doug Olson Family, Jeremy Hardy, The Parker Family, Mickey Eckert, Craig, Gabriella, Terry And Matthieu, Arlene Vicek, Michele Zowacki, Jodi Cook, Mary Dieuliis, Paul Dickson, Les Stewart, Trish Roam, Diane Curfman, Ashley Collins, Morag Lemon, Julia Marsh, Gail States, Wayne Chadourne, Josh Carney, Vicki Shearman, Scott Sangston, Rob Blundin, Leigh Mertz, Dave Carriere, Mike Amor, Smitty, Ewa Karwowska, Scott Harrington, Jim Finley, Jim Hollenberger, Cheryl Costello, Herb Miller, Carla C, George Mundy Jr, Karen Bellamy, Vicki Britt, Vera And Izzy Williams, Joseph M. Zafia, Cameron Lange, Jamesd, Tom Higbee, Patti Mccaffrey, Elizabeth Scarborough, Claire Gregory, Kerri Coggins, Eric Johnson, Haylee Smolek, and Kelly Smith.
__________________________________ _____________________
Challenge #350 Where in the world is this?
We're in the park but a different one!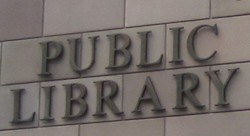 Do you know? Do you have a guess? Please send in your answer, before the end of the day on Thursday, September 25th, by clicking on the blue box below. Please do not post answers using the Feedback Form link at the bottom of this post.
See you next week, Players!


_______________________________________________________________________
Everyone who sends in a correct answer to a Where in the World Challenge this month will be entered in a drawing at the end of the month for some special AllEars® goodies!