The Flights of Wonder show in Disney's Animal Kingdom features many species of birds found throughout the world. Many are shown flying around the stage and audience.
The best way to photograph this show is with a fast shutter speed. I set my camera to Shutter Priority mode with the shutter at 1/1000th of a second and changed Auto Focus (AF) to Continuous.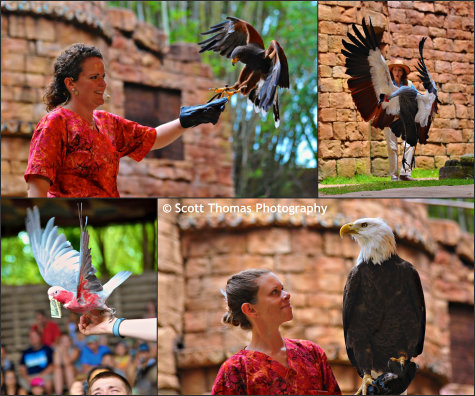 Birds of the Flights of Wonder Show (see below for more info).
From top left, Harris Hawk landing on a handler's gloved hand, West African Crowned Crane coming in for a landing, American Bald Eagle with handler and a Rose-breasted Cockatoo getting ready to return money from a willing volunteer.