The recent expansion area of Fantasyland in the Magic Kingdom is filled with compelling Hidden Images. Disney Imagineers put much thought into these great creations, and I'm still stumbling across ones I didn't know about! Like this one. To find it, walk to the Disney Vacation Club sign across from Ariel's Grotto.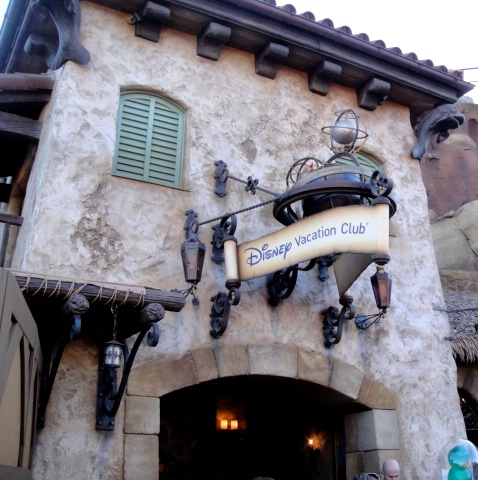 Embedded in the cement walkway in front of the Disney Vacation Club is this classic Hidden Mickey formed of a survey marker and two adjacent pebbles. It's near a cart track indented in the cement. (Thanks to Brian Henry and Suzanne Perez).

Walk across Fantasyland to the "Tangled" area between "it's a small world" and Haunted Mansion. Check out this poster on an outside wall near the restrooms.

Do you think the lipstick on this mime is a Hidden Mickey? (Thanks to JG).
One of my favorite Hidden Mickeys in the Magic Kingdom is visible again after the outside window winter displays of the Emporium shop on Main Street, U.S.A. have been retired until next Holiday season. It's the amazing recessed window Mickey in the Aladdin display!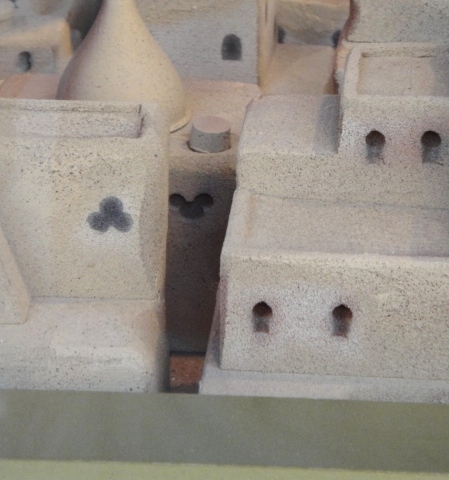 On my way out of the Magic Kingdom, I crouched by (a "Hidden Surprise") the tracing of a heart with the paw prints of Lady and the Tramp (and Cupid's arrow) in the cement walkway in front of Tony's Town Square Restaurant. (Thanks to Alena White).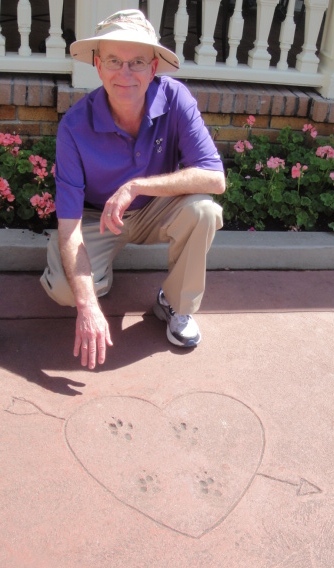 Enjoy the search!
Visit HiddenMickeyGuy.com