Boy, Disney sure loves throwing us for loops with their grand plans!
It feels like a full-time job trying to keep up with all of the changes that have been announced like new attractions, dining updates, hotel changes, and more (Wait, that is our full-time job…) And they're not doing us any favors since they're not sharing any details on the huge announcements they make, which leaves us having to "dig" up those clues ourselves. Let's try and figure out what Indiana Jones project might be coming to Animal Kingdom. 
One of the most intriguing bits of news we received from Destination D23 was when Disney confirmed that DinoLand, U.S.A. will be going away to be replaced by a new land. There has already been a lot of fan speculation as to what will be in store for the area. Josh D'Amaro, Chairman of Disney Parks, Experiences and Products, and Bruce Vaughn, Chief Creative Officer at Walt Disney Imagineering let us all know that Imagineering is planning on taking Animal Kingdom guests to the Tropical Americas!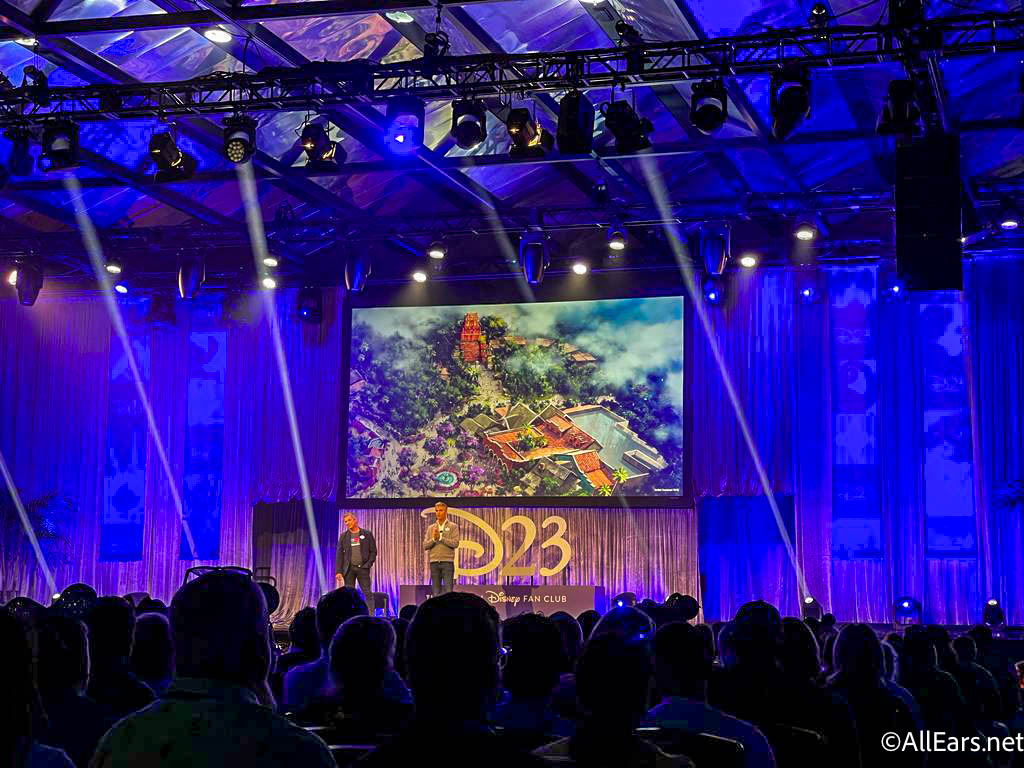 They're focusing on "The Tropical Americas," a part of the world that's known for its rich biodiversity in the northern part of South America and Central America.
The Plot Thickens
Disney has now said that it's considering the worlds of Encanto and Indiana Jones for the area. So, what are the chances this will actually happen, and what hints do we have so far? We're glad you asked.
The first clue is that Disney has already officially confirmed that DinoLand, U.S.A. will be rethemed and that Imagineers are specifically focusing on The Tropical Americas, or parts of South and Central America to replace the area.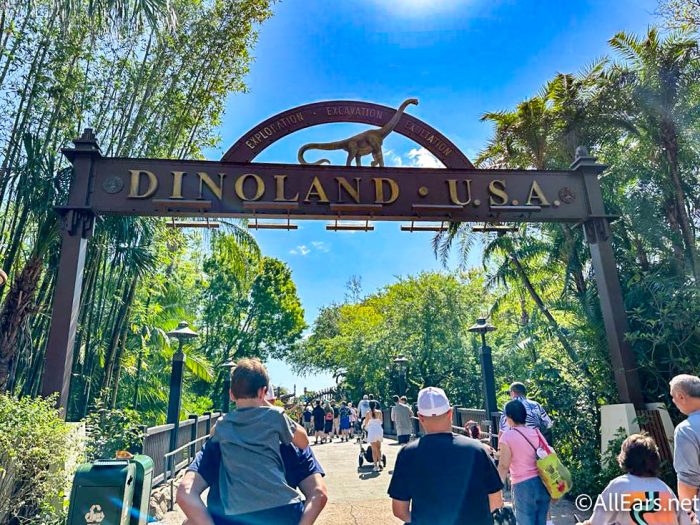 It's pretty straightforward to see the connection with Encanto as it's set in Colombia, which is located in the northwestern part of South America, and with Indiana Jones as in past movies they've visited locations in South America.
Indiana Jones Adventure Ride?
Another big clue that Indiana Jones could be coming to Animal Kingdom is that Dinosaur, the existing ride in DinoLand, is based on the same ride vehicles and track system as the Indiana Jones Adventure at Disneyland.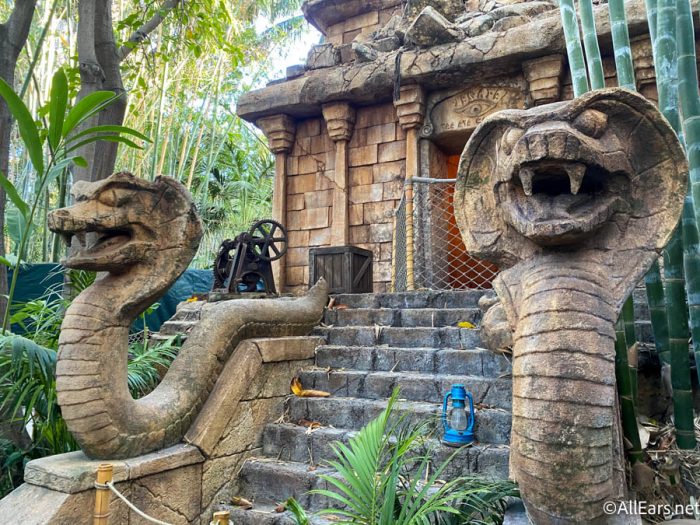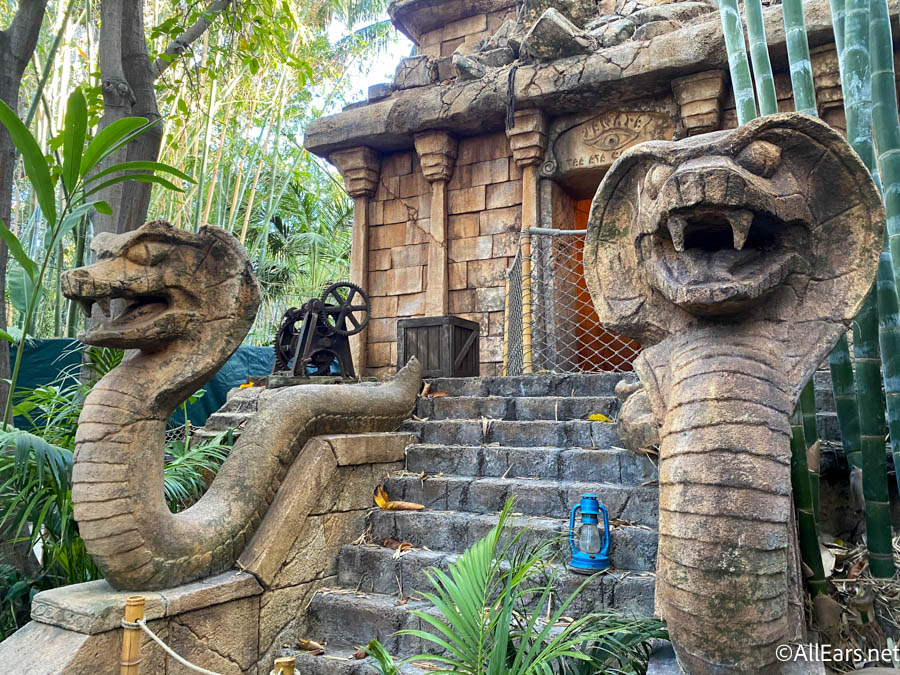 That sounds like a pretty big clue and it seems like the signs are pointing in that direction if the concept art is any indication.
What We Know from Concept Art
Disney even went so far as to share concept art for the area. (Just keep in mind that just because concept art exists doesn't mean plans are set in stone — but we can speculate about what's actually in the art.)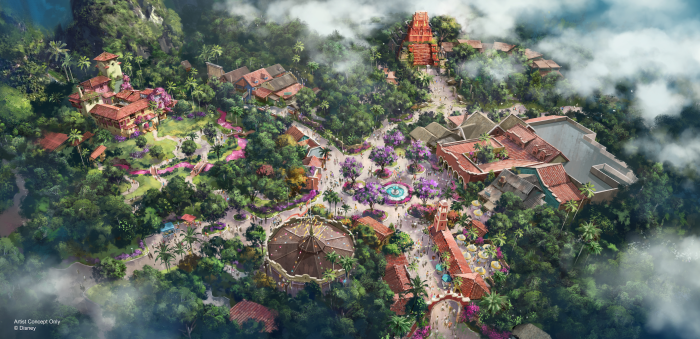 On the left, we can see a lush tropical forest surrounding a clearing that holds the Casita from Encanto. But we're here to focus on the top right corner.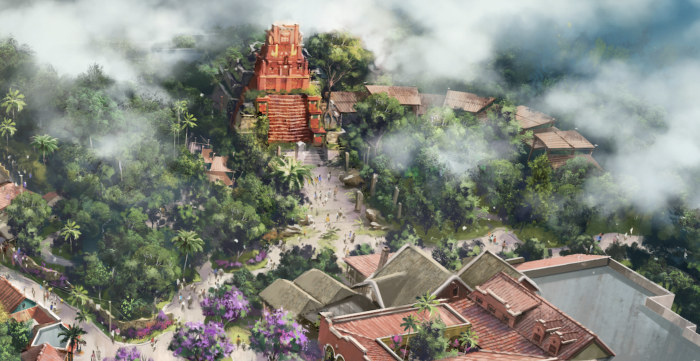 It looks like there's some sort of Mesoamerican pyramid with steps leading up to it. The lush forest also surrounds this area. This all fits perfectly with the air of adventure and mystery that are staples of Indiana Jones. Imagine all the excitement of embarking on an archaeological expedition, dodging obstacles, and unearthing ancient treasures right here at Disney World. It sounds like a dream come true for all of us adventure seekers and wilderness explorers!
Of course, Disney hasn't really confirmed much of anything other than a new land is coming to Animal Kingdom and that Indiana Jones is being considered as one of the themes, so for now, we'll just have to wait and see. Be sure to stay tuned to AllEars for the latest Disney World news and updates!
Join the AllEars.net Newsletter to stay on top of ALL the breaking Disney News! You'll also get access to AllEars tips, reviews, trivia, and MORE! Click here to Subscribe!

What do you think about Disney including Indiana Jones in this potential land? Tell us in the comments.