AI is a pretty controversial subject these days … and thinking about how it might be used by Disney is no exception!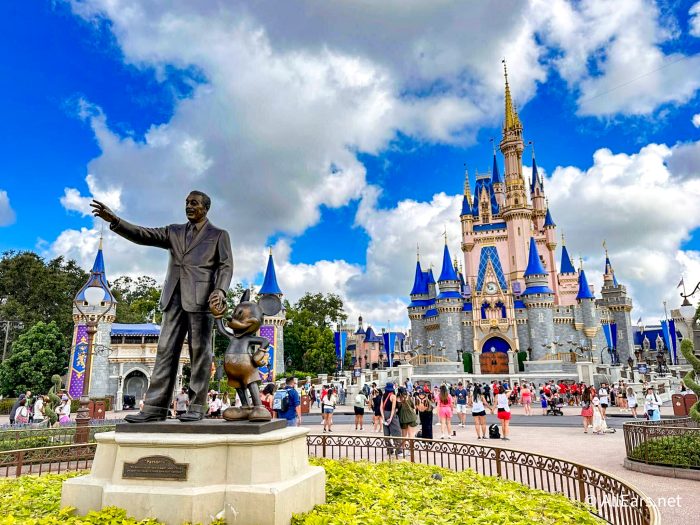 We've seen a lot of debate back and forth about the things that AI can do in the creative industries, but does that include theme parks? Well, we're here to tell you that Disney World is ALREADY using AI. And so far … it's not going well!
PhotoPass Boxes
First up, let's talk about the PhotoPass boxes that have unified Disney World fans unlike any other thing maybe ever. Why? Because people HATE them.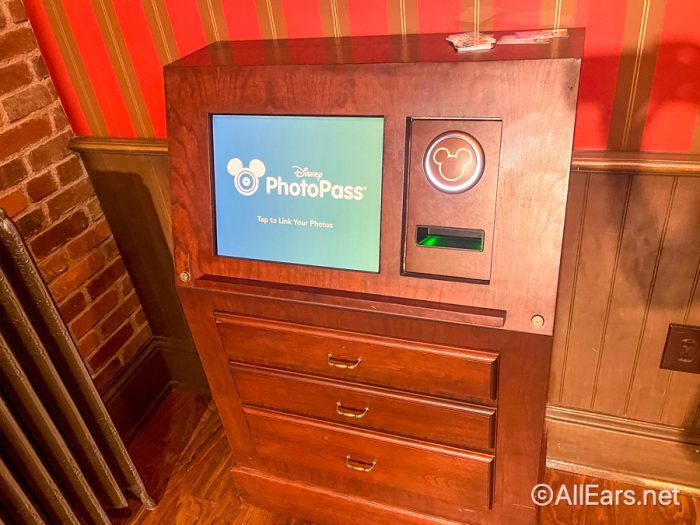 If you haven't seen them yet, they're boxes with cameras that take pictures of guests at select character meet and greets, eliminating the need for a PhotoPass photographer. Unfortunately, they just don't capture those great candid moments the way that a real photographer would. And many fans have been disappointed with the quality of the pictures they receive.
They use AI to know when to snap pics, but we often still end up with unflattering shots that we don't love. Thankfully, you can still often hand your phone to a character attendant or another guest to snap photos for you.
Character Clicks
While we're on the subject of weird photo ops, let's talk about Character Clicks. In partnership with AT&T, Disney has launched this PhotoPass digital experience in the lobbies of Disney's All-Star Movies Resort and Disney's All-Star Sports Resort.
The giant screens located in the lobbies are activated by a MagicBand, key card, or MagicMobile, and then they allow you to take augmented reality photos with Mickey Mouse and friends in their Disney100 outfits. It's supposed to make it look like the characters are really in the picture with you…but they still look pretty photoshopped.
And ultimately, this definitely isn't as fun as the characters ACTUALLY coming to your resort. We've seen some of Mickey's friends in their Disney100 best around the other hotels in the past, and it's just nice to get a real interaction with your favorite Disney pals instead of a fake photo!
Disney Genie
Finally, you know we HAVE to mention Disney Genie. The complimentary feature in the My Disney Experience app (not to be confused with its paid sibling, Genie+) is meant to give guests recommendations on how to spend their day. But it has quite a few kinks.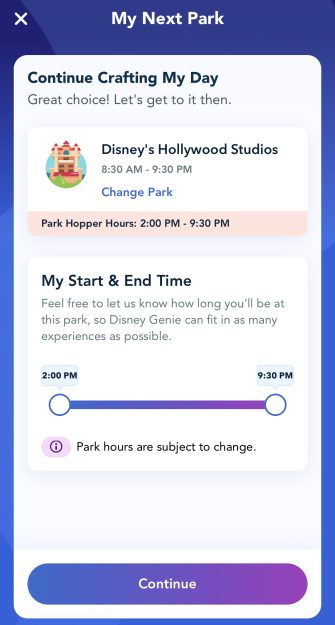 We've had Genie recommend shows when we requested to eat, recommend restaurants that we'd rather avoid, and try and send us to rides that were at their peak wait time for the day. We definitely don't take the things it says as gospel, and we hope that no unsuspecting Disney World visitors do either.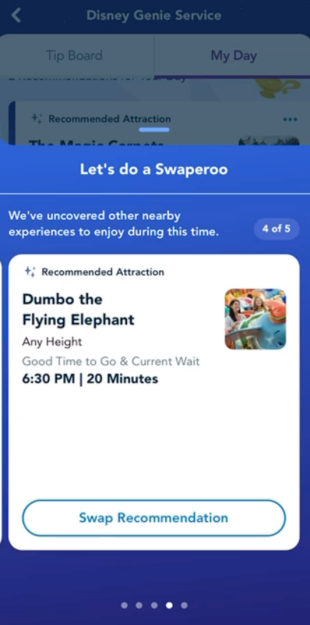 It's a good idea in theory to help guests with recommendations for their day, but it definitely needs some tweaking. It's not great at filling your schedule either — when we've tried to plan a whole day with it in the past, we've had it recommend that we should sit around and do nothing for large chunks of time. (And when you pay a lot of money for a park ticket, that's not exactly a good use of your time!)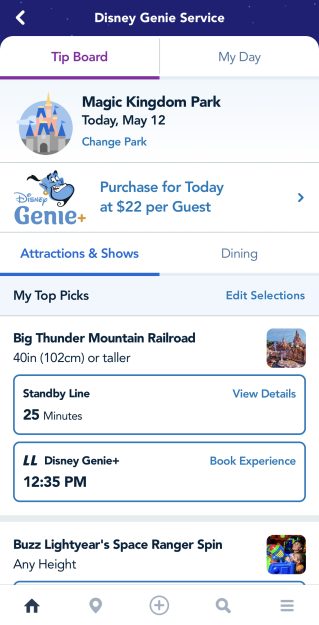 So far, Disney World's forays into the world of AI haven't exactly been amazing. If they plan to use it more in the future, we're hoping for things that enhance the guest experience instead of detracting from it. But either way, we'll keep you updated with all the best advice to make your trip amazing!
Have you interacted with AI in Disney World? Tell us in the comments!