DISCLOSURE: This post may contain affiliate links, which means when you click a link and make a purchase, we receive a commission.
So you're planning your day to Disney's Hollywood Studios soon and have no idea what to wear. Don't worry, we've been there!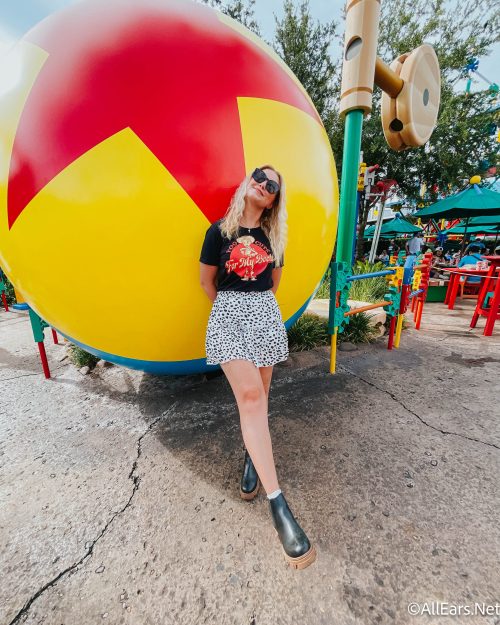 Thanks to AllEars Style, we've got all the latest cutest outfits and ideas to help you plan for the perfect outfits to wear into the parks. If you're still looking for Magic Kingdom outfits for you and your family, look no further — we've got some of the best outfits and shirts here for you!
Outfits
Are you a huge lover of Toy Story? We have a few outfits for you. First, this Too Cute Jessie outfit.
Or maybe you're looking for a Buzz Lightyear look.
We also put together this "I need my space" outfit for another Buzz look.
Finally, we have Emma wearing this Metallic Pizza Planet outfit.
If you're heading to Sunset Blvd, this Lightning McQueen outfit is perfect.
If you're wanting to meet up with the Incredibles, this outfit is a must.
Or for another Pixar character, this Boo outfit is adorable.
Star Wars fans, these outfits are for you. This Spring in Galaxy's Edge outfit brings a fun twist to Star Wars outfits.
If you're with the Dark Side, this Darth Vader Chillin outfit is great.
Shirts
If none of these outfits make the cut, we suggest the following shirts.
This Disney Toy Story "Let's Ride" shirt is available on Amazon.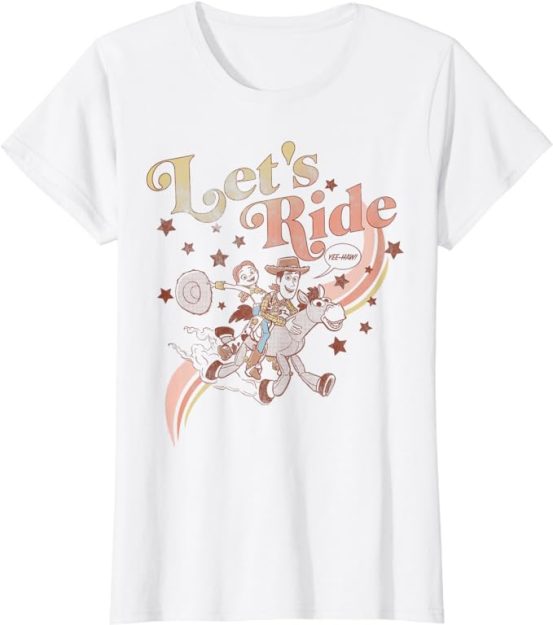 It's available in sizes S-3X and is 100% cotton.
For a classic option, this "You Got A Friend In Me" shirt comes in a lot of colors and style options.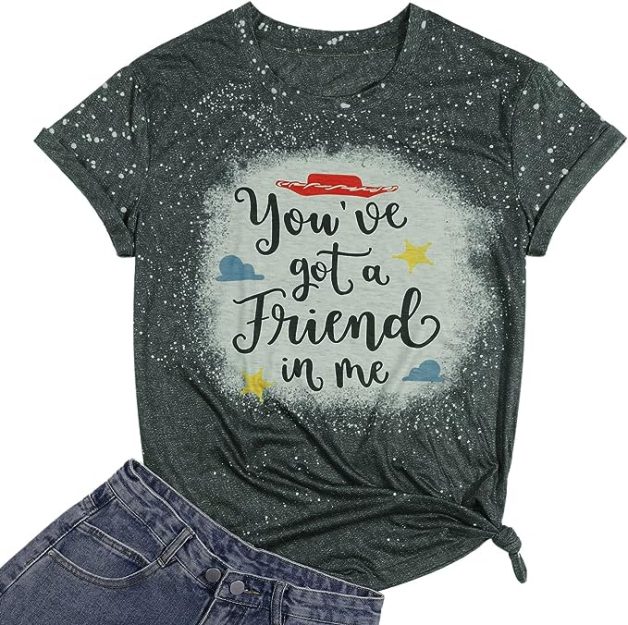 It comes in Small-XXL and it's a fun way to match with the family.
If you're in your villain era, this Sid Shirt from Amazon is a great option.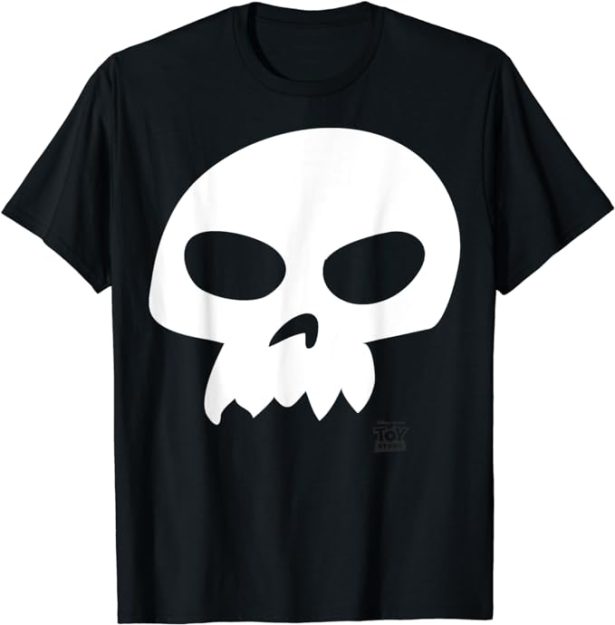 It comes in men's, women's, and youth sizes.
Finally, for Toy Story theming, you can get this Alien Shirt from Amazon.
It comes in 5 different colors.
Time for your backstage passes — this Aerosmith Sweet Emotions shirt is perfect for Rock 'n' Rollercoaster.
It comes in black or navy.
If you're looking for something a little more hardcore, this Aerosmith Skull shirt is perfect for you.
It comes in 3 colors and multiple sizes.
Ready to drop in? This Tower of Terror shirt comes in 10 different colors.
This will let everyone know what your favorite ride is.
This one is for the real Tower of Terror fans. This Tower of Terror Opening Narration shirt has the full speech from the preshow.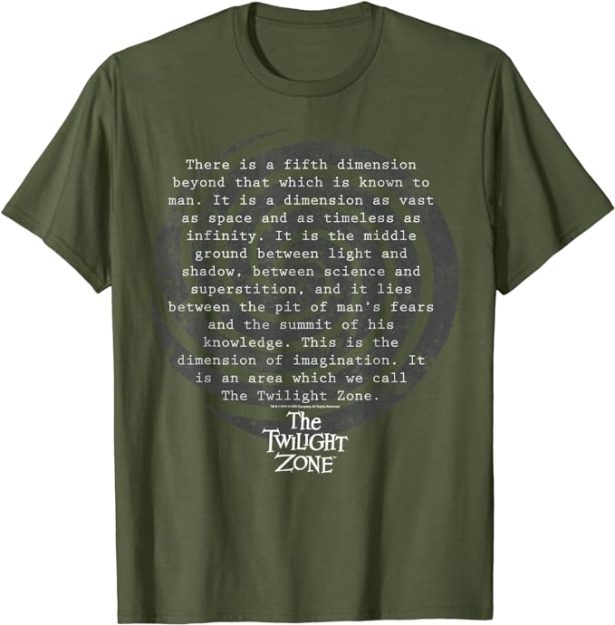 You'll no longer need to repeat it every time you ride — yes, we can hear you.
If you want to catch the Beauty in the Beast show, this Tale As Old As Time shirt is perfect.
There are several options of style and color to choose from.
Next, we're heading over to the Indiana Jones show where you can show off this shirt.
It comes in 10 colors.
This Raiders of the Lost Ark Poster shirt will have you fitting into the show.
It comes in a variety of colors and sizes.
This Indiana Jones Worldwide Expeditions shirt is a little more unique.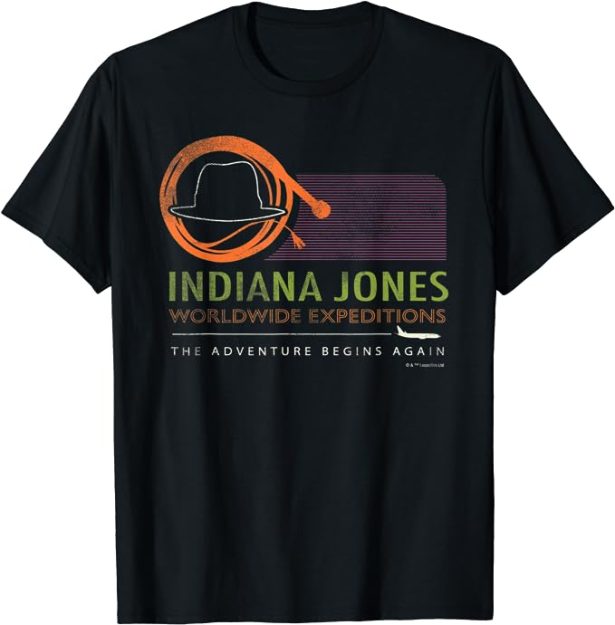 It comes in 10 colors on Amazon.
Next, we're stopping by Frozen Singalong to laugh in our Arendelle shirt.
Join Elsa, Anna, Olaf, Kristoff, and Sven as they journey into Frozen 2.
Olaf would love this "Chillin' with my Snowmies" shirt.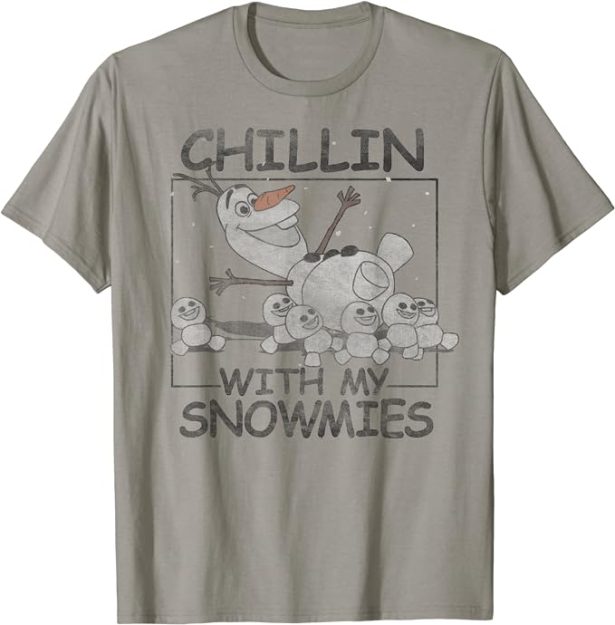 It even comes in 5 different colors.
This Official Ice Master shirt is for the Kristoff fans.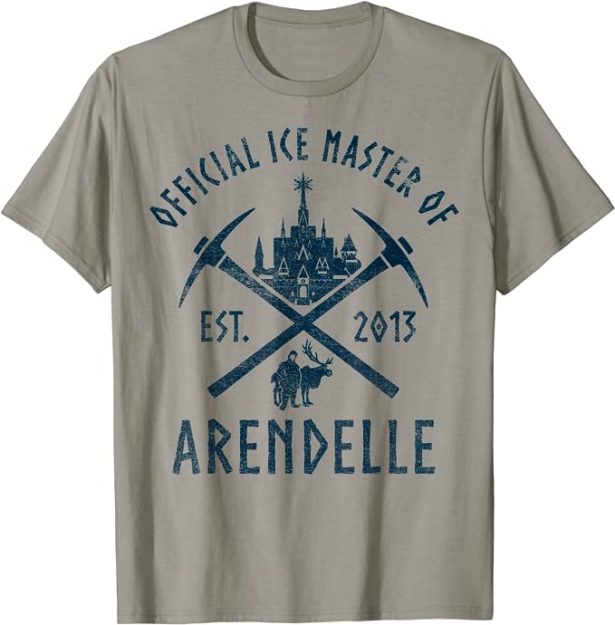 We like how unique this shirt is and we think it's Kristoff approved.
Finally, this Olaf shirt comes in 10 colors and a variety of sizes.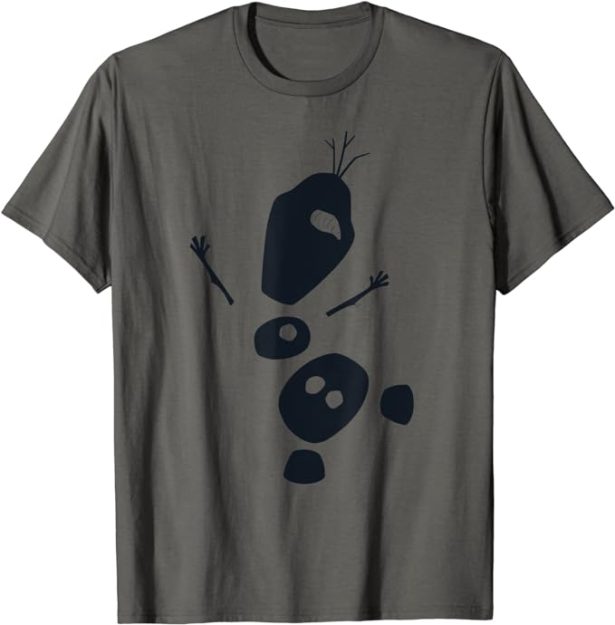 Be sure to wear it to meet Olaf himself.
We're moving on to the Muppets over on Grand Avenue. The "Today I Feel" shirt can let everyone know you love the Muppets
It features some of the classic muppets like Kermit, Miss Piggy, and more.
If Fuzzy is your favorite Muppet, this Wocka Wocka shirt is for you.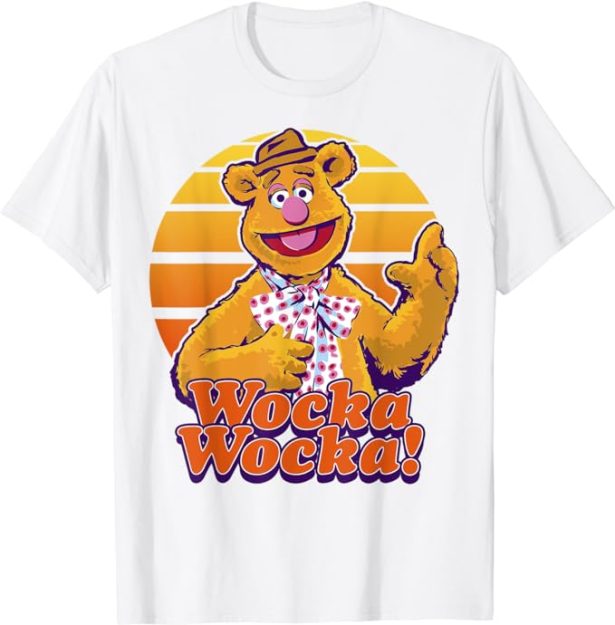 The shirt does not come with a flying pie — if you know, you know.
This Kermit Pop Art shirt shows off all the best sides of Kermit.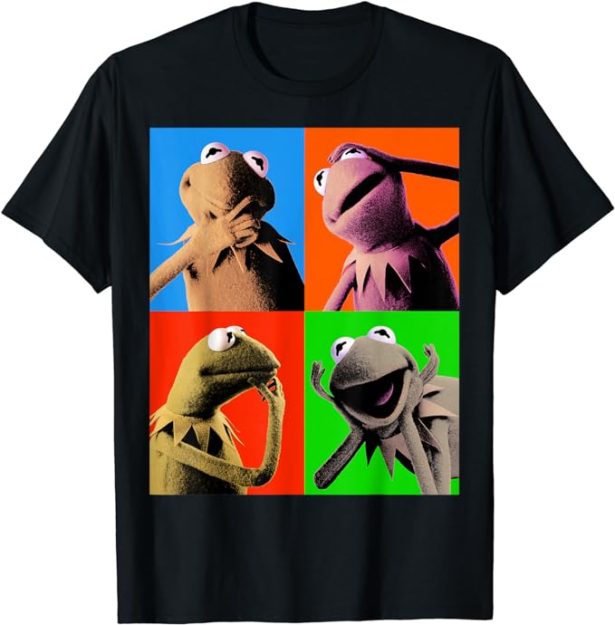 It even comes in 6 different colors.
We are giving Miss Piggy all the love with this icon shirt.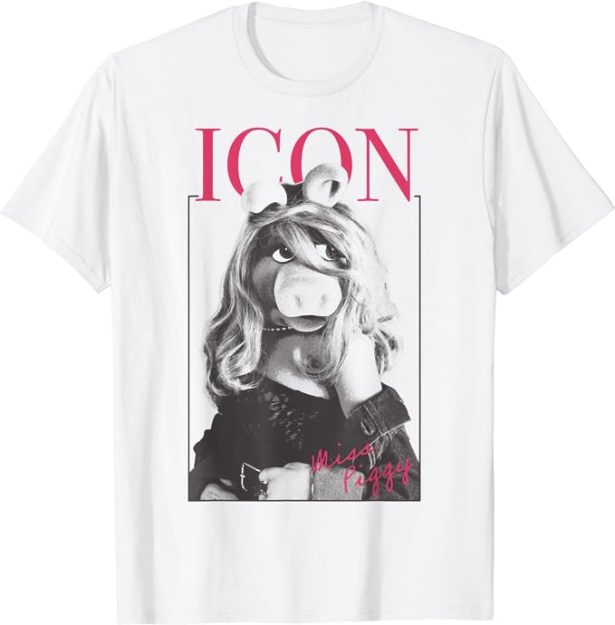 To be honest, she is an icon so we love this.
Finally, let your wild side out with this Animal shirt.
We love the rocker look of this shirt.
If you want to meet Eda Mode herself, this is the perfect shirt to do it in. This I Never Look Back shirt is available on Amazon.
We love the old tattoo style of this look.
This Be Incredible shirt is perfect for hanging out with the Incredibles.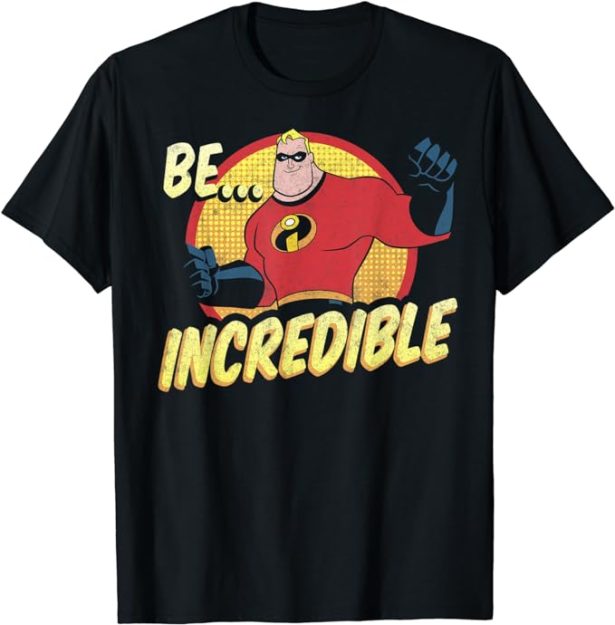 It comes in a wide range of sizes for all.
For more Eda content, this Fabulous Eda Mode shirt will have you feeling fabulous.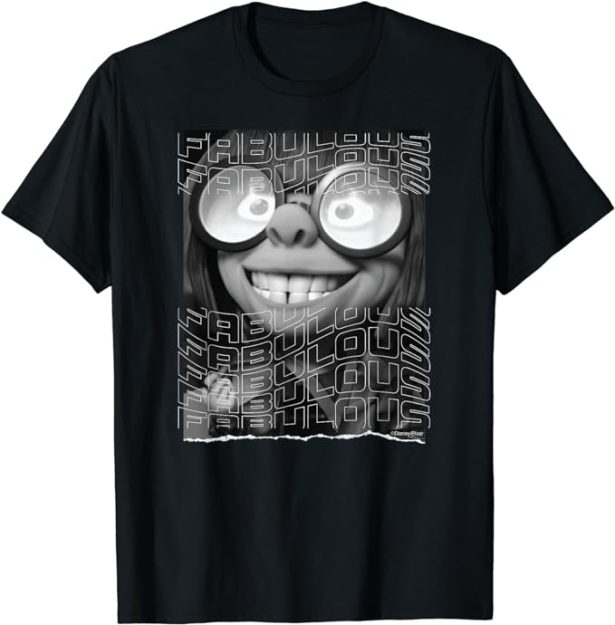 It even comes in 10 different colors.
If you're looking to meet up with Frozone, this shirt is perfect.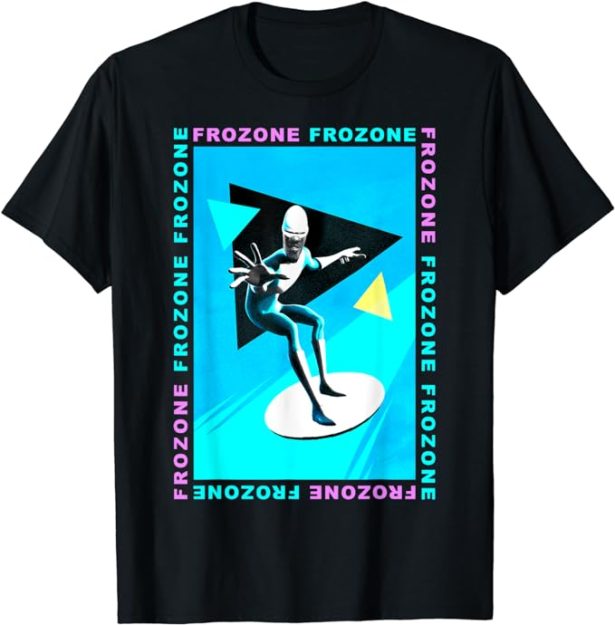 There are 5 colors to choose from.
Next, we're heading over to Star Wars Galaxy's Edge so this Wookie Cookie shirt is adorable.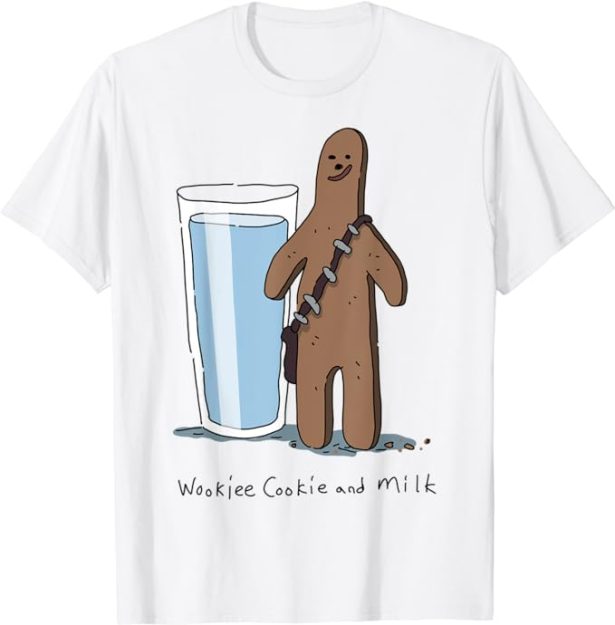 We really like how different it is, plus you can grab a Wookie Cookie from Backlot Express to really go with the theme.
Rope drop Smugglers Run with this Star Wars Millenium Falcon shirt.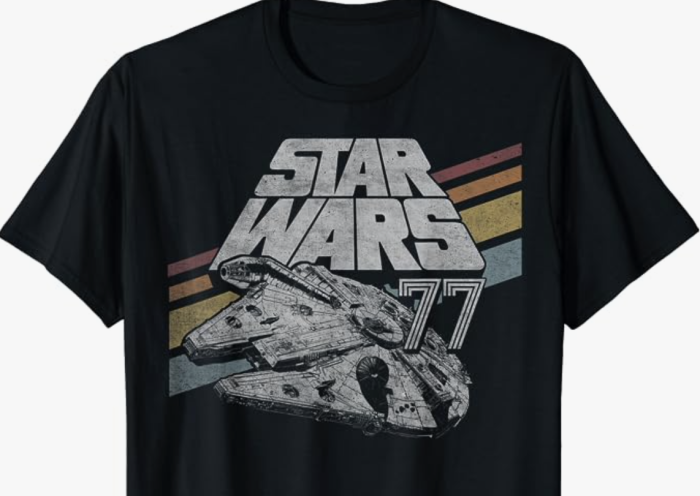 It comes in 3 different colors.
Speaking of Millenium Falcon, this Chewy Millenium Falcon shirt is adorable.
We love the cartoon drawing style of the design.
Finally, this Star Wars Luke Skywalker shirt is a tribute to the original movie.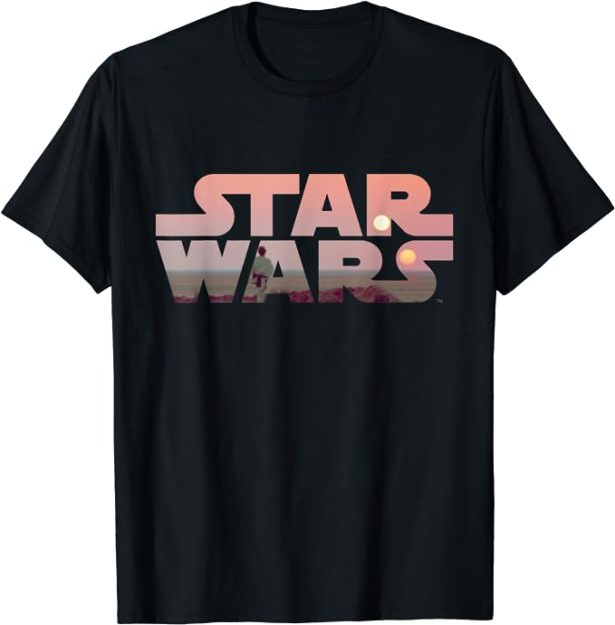 You'll be one with the force in this shirt.
No Hollywood Studios day is complete without Fantasmic! This Sorcerer Mickey shirt is perfect for watching the nighttime show.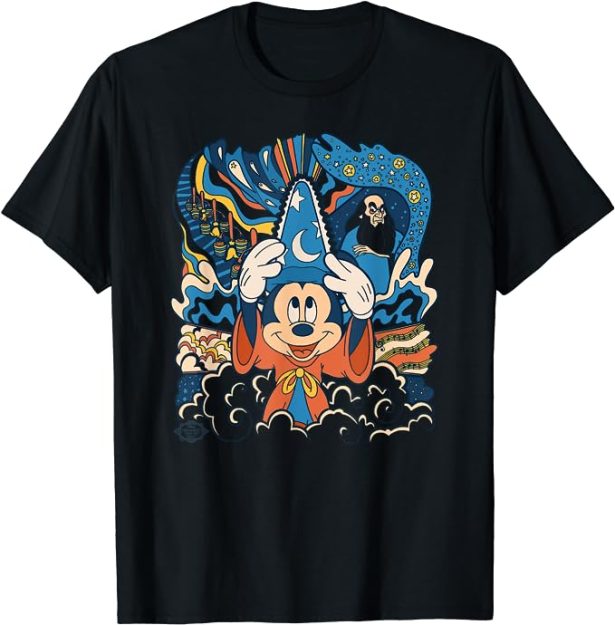 It comes in 10 different colors.
Up next, this Fantasia Mickey Mouse shirt is a throwback.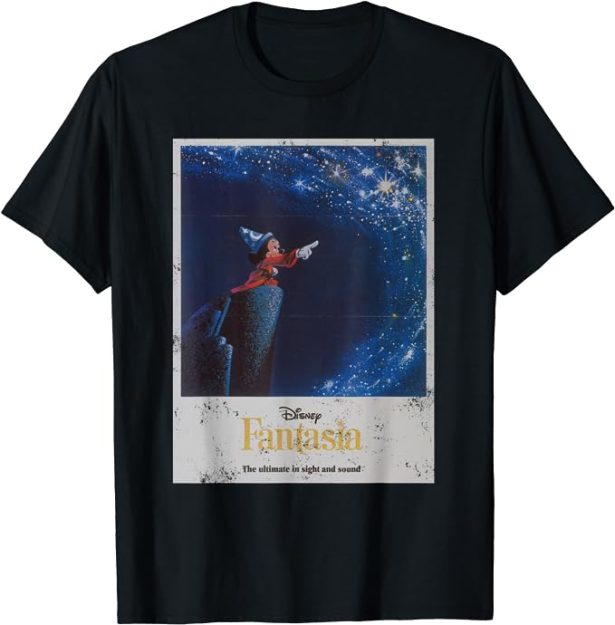 It features the iconic mouse in the Fantasia film.
Finally, this Mickey Mouse shirt is in honor of the Sorcerer's Apprentice film.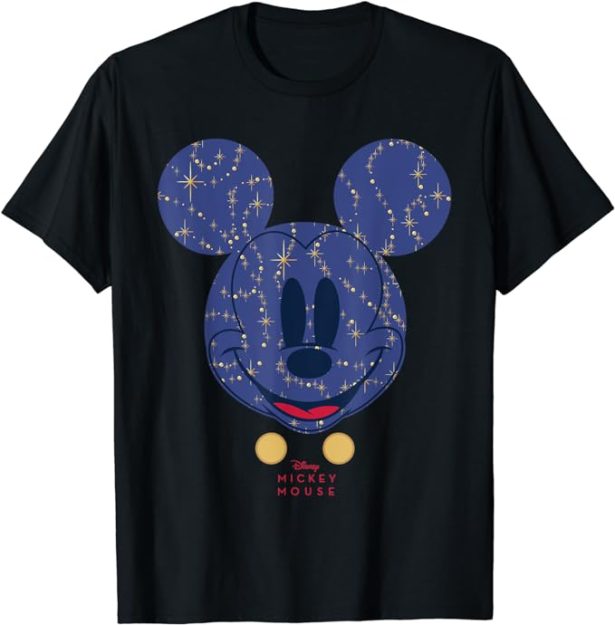 Any of these shirts are perfect for Hollywood Studios.
We know, that was a LOT, but now you have plenty of options! As always, stay tuned to AllEars for all the latest Disney news, tips, and tricks.