Disney World can be a great place to experiment with your style as well as show some love to your favorite Disney characters.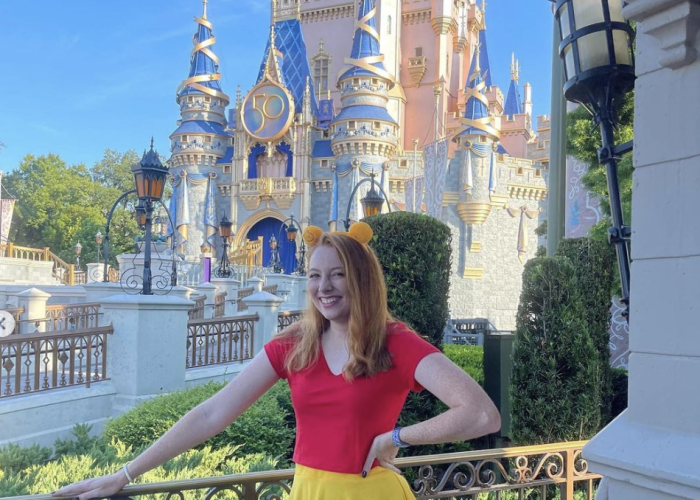 Many Disney fans do this by Disneybounding — dressing in a way that embodies a character (through similar colors and subtle details) rather than dressing up AS a character. Here at AllEars, we like to play a fun game sometimes where we come up with Disneybound outfit ideas inspired by celebrity looks. Check out some that we came up with!
Here are a few celebrities and the park outfits that we think they embody. This one is a little unhinged … Are you ready?
To start off strong, let's take a look at Ellen Degeneres. This is a staple look of hers: black or blue denim jeans, a white blouse, and a denim jacket. To keep the look casual, Ellen typically dons a pair of sneakers.
From her blonde hair and blue eyes to her casual yet put-together style, we think she embodies Festival of the Arts Elsa! All Ellen really needs is the blue beret and a few snowflakes and she could be the perfect example of an Elsa Disneybound. Even their names are similar. We also love that this style could be rocked by anyone.
Next, we have Harry Styles. Harry is known for testing the boundaries of classic, timeless fashion and does so with sophisticated flair. Below, we see him pose for Variety in a blue and white suit by Palomo Spain. Harry looks sophisticated, but whimsical and fun — once again testing the boundaries. Sounds like someone else we know…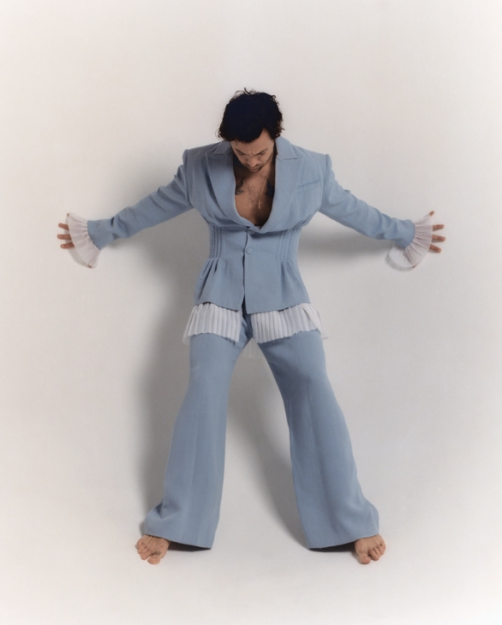 Alice! We think Harry perfectly embodies this Alice in Wonderland look, from the light blue base to the white frills. Plus, the gold of Harry's rosary is captured in the gold earrings. We think Harry would fit right in Wonderland.
Taylor Swift has been an icon, even in her high school prom days. Here, she rocks a baby blue dress with a satin bodice and tulle skirt. Do we even need to say who she perfectly embodies in this photo?
Of course, we think she looks like Cinderella herself. This Cinderella New Year's Eve park outfit captures the tulle of her skirt, her gold-toned jewelry in the ears, and even the sparkles of her tiara in the shoes.
Jenna Ortega has been a fan-favorite on-screen since her appearance in You and most recently, Wednesday. At the SAG awards, she donned an asymmetrical black dress with a leg slit — proving how daring the young actress is.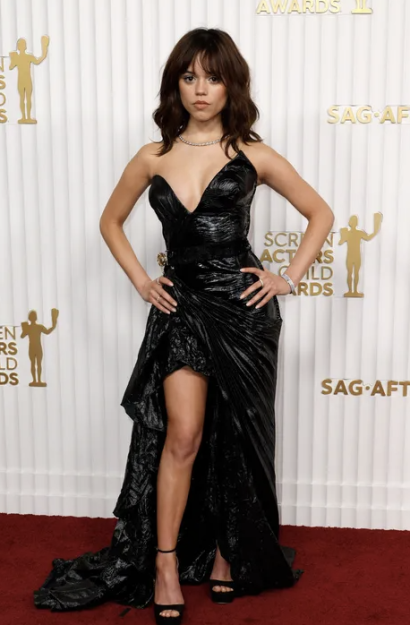 We think her red carpet look embodies the Black Panther! This Black Panther park look captures the black material of her dress in the shorts and top. The silver-toned jewelry could make a great addition to this outfit to add a pop.
Last but not least, we have Lana del Rey. Lana is known for her classic Americana style. Below, she poses for Vogue in a blue gingham suit with red detailing. This classic look reminds us of one of the OG classic characters…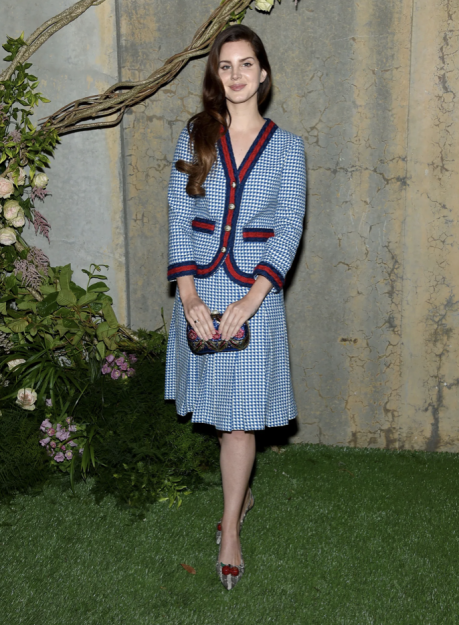 Mary Poppins! This Mary Poppins-inspired outfit captures both the blue and red of her suit as well as her classic staple look, from the Edwardian collared white blouse to the shoes. Do you think Lana del Rey and Mary Poppins could've shared the same closet?
There you have it! If you're hoping to embody a favorite celebrity and a Disney character, these outfits might be for you. Here at AE, we post style inspiration like this all the time, so stay tuned for more! For another AllEars Style post, click the link below.
Would you wear any of these park outfits? Let us know in the comments!