DISCLOSURE: This post may contain affiliate links, which means when you click a link and make a purchase, we receive a commission.
Bringing a small bag of essentials into the parks is one of our number one tips for having a great Disney trip.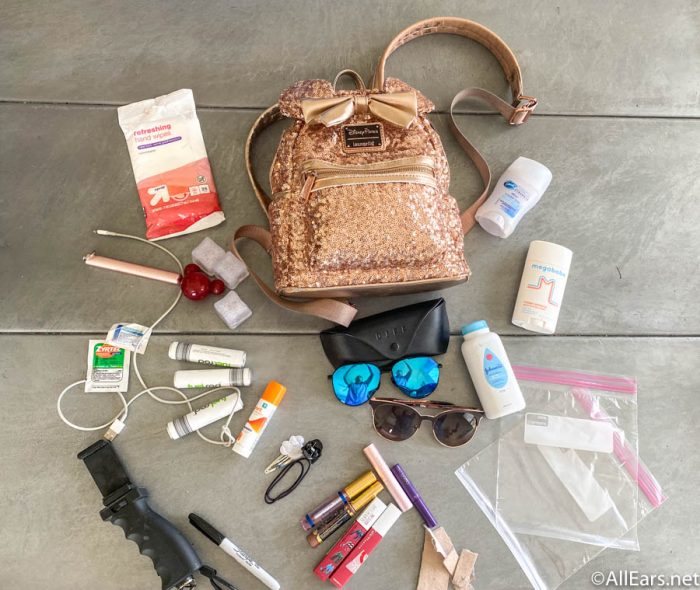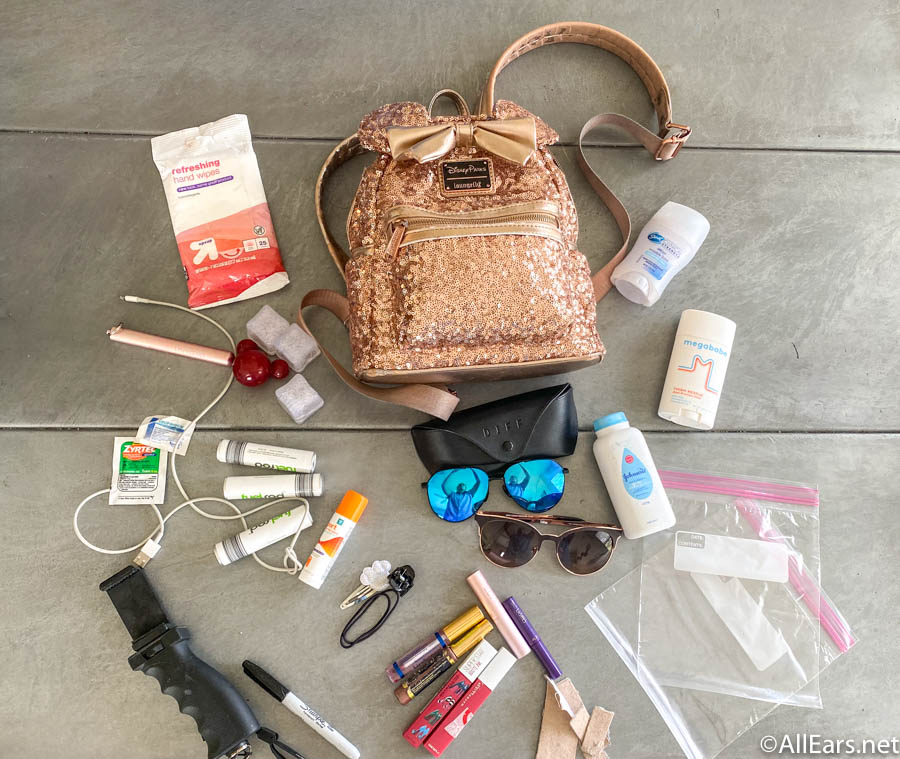 Not only is it better to be prepared, but by purchasing your own you'll save TONS of money because you know these items can cost an arm and a leg inside the parks.
There are a few necessities we recommend everyone bring that can help cover you in almost any situation. Take a look at our suggestions; even if this isn't your first rodeo, you might find a new favorite to add to your bag!
Sunscreen
Sunscreen is an absolute must-have! It doesn't matter your age, skin tone, or even the time of year — you need to make sure you are wearing sunscreen every day you head outside and it's even more important when you're spending most of the day in the Florida sun. Even when it's cold or overcast the UV rays can still cause skin damage and only barriers like layers and sunscreen can help block them.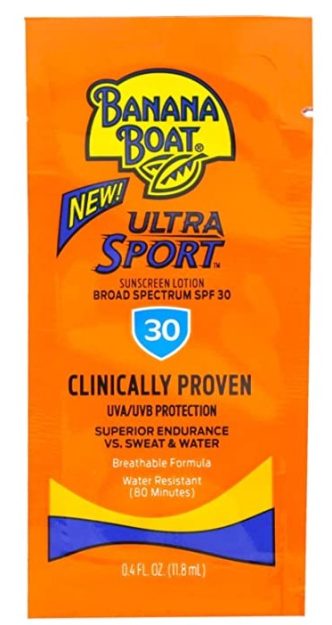 After applying before leaving for the day you'll want to reapply your sunscreen every hour and a half to two hours. To avoid carrying around a bulky bottle, we like to bring along these sunscreen packets from Banana Boat! This is an easy way to keep just the right amount in your bag and not only save room but save your back. You can purchase a pack of 24 on Amazon.
Portable Charger
Another item we can't live without on long days in the parks is a portable charger. You'll be on your phone a LOT during a Disney trip, between checking your Disney app for wait times, making Lightning Lane reservations, using Mobile Order, and even just taking pictures! Before you know it your phone will be at 5% and the last thing you want to do is have to leave to go back to your resort and wait for your phone to charge.
Instead, carry a charger like this INIU Portable Charger! This has several outputs so you can charge multiple devices at once, plus the light-up paw print will show you just how much battery is left in your charger.
Poncho
You never know when a rain shower will hit Disney World. Even during the driest months of the year, a random sprinkle isn't completely unheard of! Bring a rain poncho or two in your park bag to keep yourself ready for when the skies open up.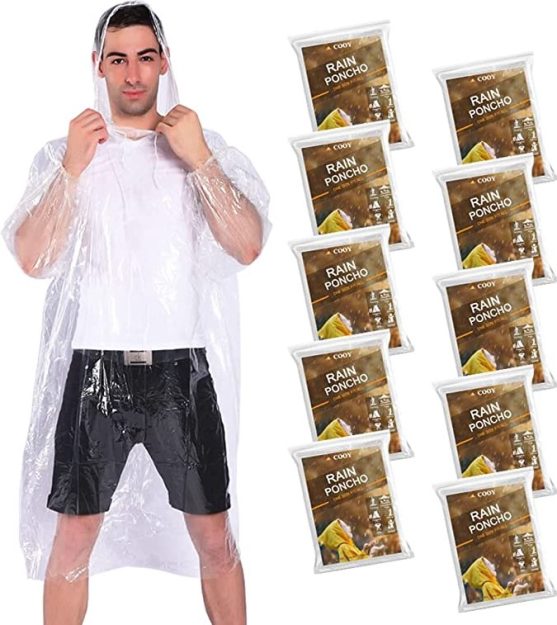 When everyone else is hiding away inside waiting for the clouds to pass you can confidently walk the parks and hop into those short lines! We like getting packs of ponchos, like these from COOY, because it saves money and lets everyone on your trip have their own (and maybe even with a few to spare!). Plus, they are way less expensive than the ponchos you'll find at Disney World.
Sunglasses
Sunglasses are another way to protect your skin and eyes from the sun. They're also an item that kind of seems like a no-brainer but are actually commonly forgotten! By adding them to your checklist you can make sure you don't leave home without them.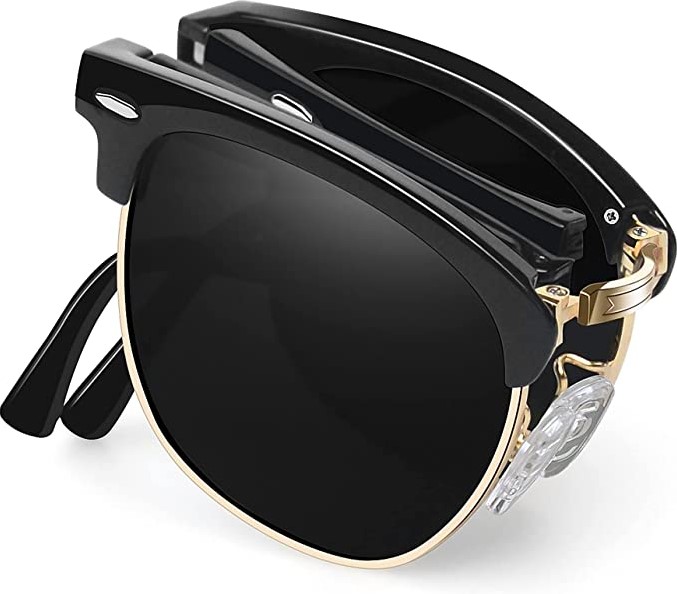 Some people like to keep their sunglasses on their heads or their collars, but it's much easier to lose them that way. We like to keep ours in our bags, and to save room you can pick up a pair of folding sunglasses like these ones from Joopin! They're both practical and stylish.
Hand Sanitizer
We got into the habit of keeping our hands extra clean and sanitized after the parks reopened in 2020 thanks to the many sanitizer stations across the parks. Many of them have disappeared so now is more important than ever to carry your own!
Touchland has recently become a popular choice. Their spray sanitizers leave your hands moisturized without feeling sticky! We found a set of Mickey Mouse-inspired sanitizers in a variety of scents, including one that's unscented for those with sensitive noses.
First Aid Kit
Now, this may seem like a little overkill to some, but we really like to be prepared! This mini first aid kit comes with a surprising amount of items in a handy little pouch.
You may not need everything inside so you can remove some of the items but keep the most important ones, like bandages and alcohol wipes.
We suggest then replacing those unnecessary items with other ones you're more likely to use, like these moleskin pads from Dr. Scholl's. We SWEAR by these for keeping our feet comfy all day long! You can use these to prevent irritation or protect an area of your foot that already has a blister forming (curse you, shoes!).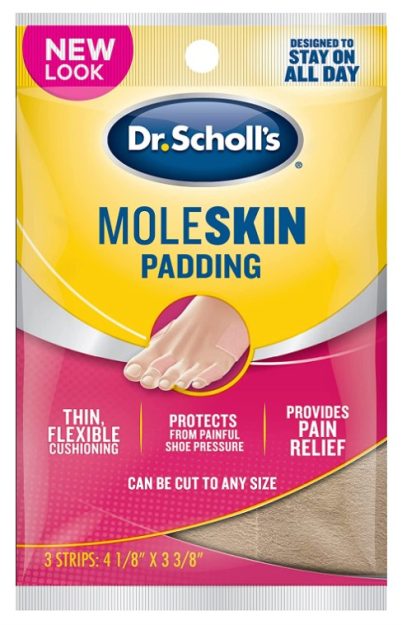 The pads can be cut into any size or shape you need and simply stick on! Get a pack of 3 strips for $4.49.
Last, in your kit, you should pack some pain relievers. You never know when a headache or other minor ailment might hit, and you can easily get back into the groove of enjoying your vacation with a little bit of pre-planning.

You can probably find your pain reliever of choice in a travel size. This little bottle of Advil is available on Amazon.
Deodorant
Listen, we're not saying you don't take care of yourself. Plenty of us do and still can't avoid a little bit of funk after spending the majority of our day hoofing it around Disney World!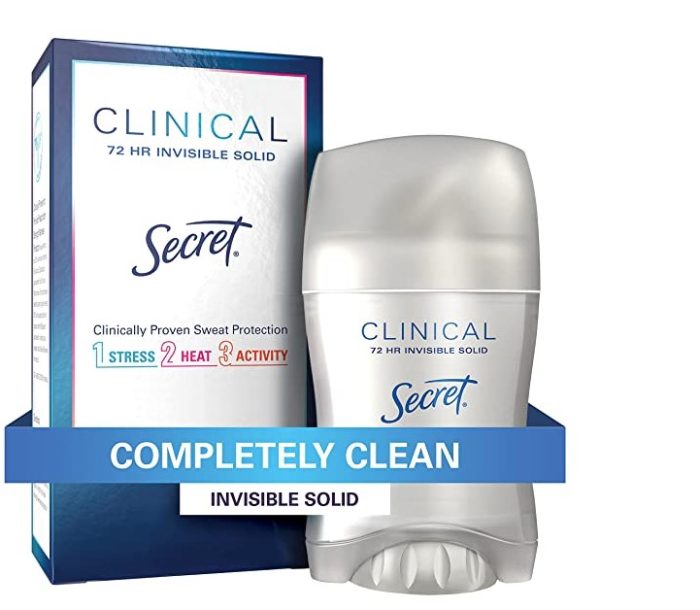 Sometimes a little refresh in the afternoon or evening is all you need to reinvigorate yourself before finishing your day. We don't always have the energy (or time) to head back to our hotel to shower, so carrying a small stick of deodorant is a good compromise. This highly popular deodorant is the perfect size for your park bag.
Cooling Towels
When it comes to beating the heat nothing does it quite like a cooling towel! These magical pieces of fabric only require water. To activate the cooling sensation simply wet your towel, wring it out, and place wherever you'd like! We like to wear ours around our necks for a satisfying sensation that really helps combat those brutal summer days.
We like this brand because each towel comes with its own carrying bag, so you can easily pop it back into your bag when you're finished with it and it won't leak onto anything else you're carrying. This comes with four towels, four carrying bags, and four carabiners.
Water Bottle
This might just be the most important thing of all! A water bottle is your lifeline in Disney World. You need to fuel your body with not only food but water to make it through a Disney trip, and carrying your own water bottle is an easy way to remind yourself to stay hydrated.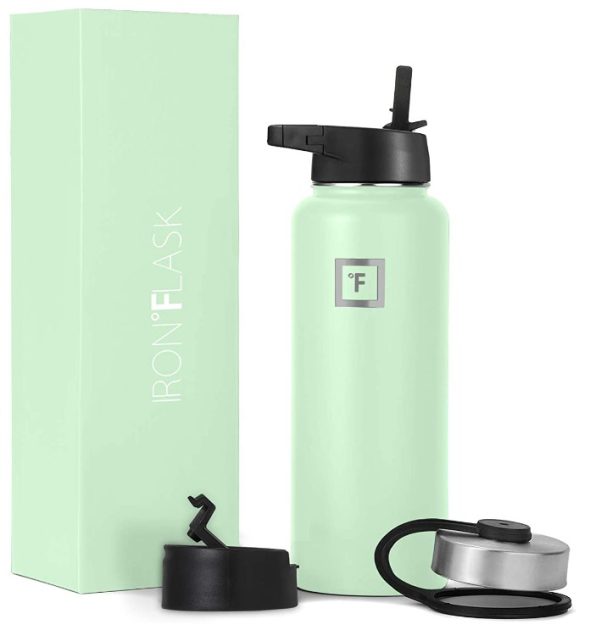 Just like with your sunscreen, you need to carry a water bottle year-round, even when it isn't hot. Nothing will slow you down and make you feel sluggish quite like dehydration! The IRON °FLASK Sports Water Bottle is a best seller, coming in a variety of colors and sizes. It's made of stainless steel and is insulated for perfect temperature control. Purchase a 40-ounce bottle on Amazon!
This is a great starting point, but don't forget to tailor your bag to your needs! If you have long hair and need it out of your face, throw in a couple of extra hair ties (plus, you'll probably have someone in your group who will need one at some point). For those with an autograph book, be sure to bring a large pen or marker, because these are easier for the characters to hold. Consider what you carry with you on a daily basis and use that to help you fill in any gaps!
Keep checking in on our site for more posts to help you with all of your Disney World vacations!
What's a park essential you CANNOT live without? Tell us in the comments!