DISCLOSURE: This post may contain affiliate links, which means when you click a link and make a purchase, we receive a commission.
On your mark, get set…SHOP! 👛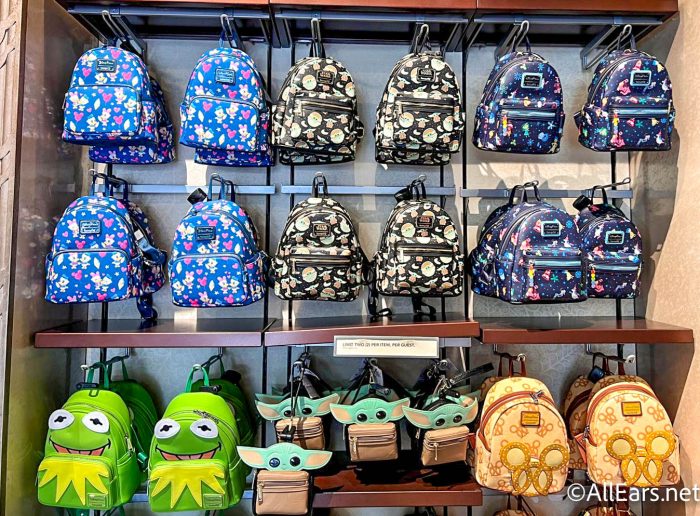 We've seen so many unique Disney items released lately — from advent calendars and exclusive bags to ears and LEGO sets. And if you love Loungefly, it's been a GOOD time to be a Disney fan because there have been all kinds of Loungefly bags and ears released lately. And now we've spotted 2 more EXCLUSIVE ones!
BoxLunch has released 2 of its New York Comic Con exclusive Loungefly bags online for you to pick up right now! Let's check them out.
First up, we have a truly gorgeous Peter Pan Mini Backpack from Loungefly. This bag has a beautiful purple and blue color scheme, with Skull Rock on the bottom (and Captain Hook and Mr. Smee in front, of course). Tinker Bell, Peter Pan, Wendy, and the other Darling kids fly up ahead, surrounded by Tink's fairy dust.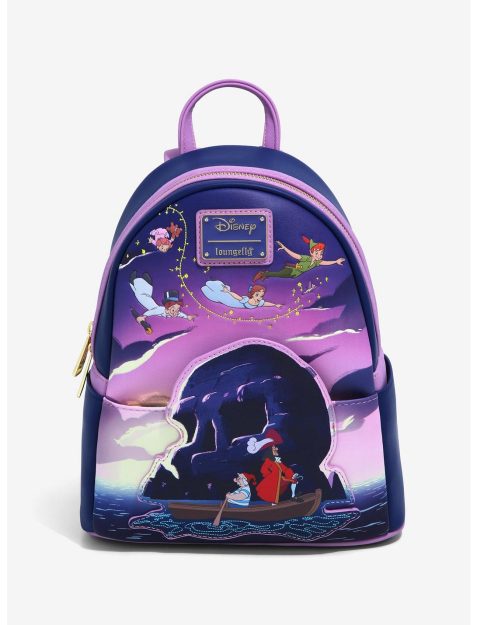 We especially love the back, which has a little detail featuring Tink and Tick-Tock!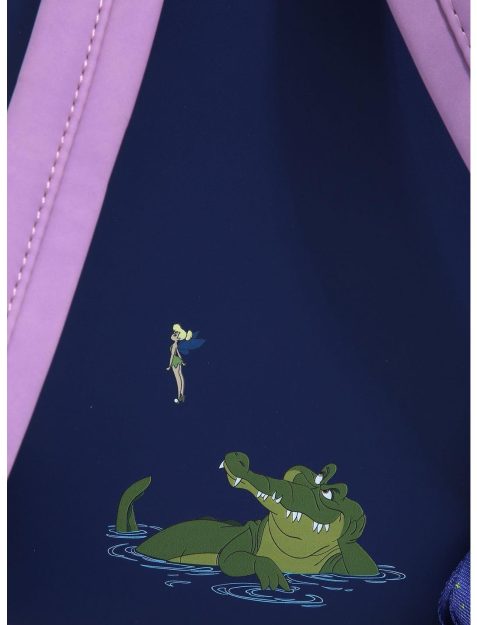 On the inside, you'll find a print featuring Peter and his friends flying through the sky.
The bag is priced at $79.90.
Next up we have a hilarious and really fun Mrs. Potato Head Loungefly Mini Backpack!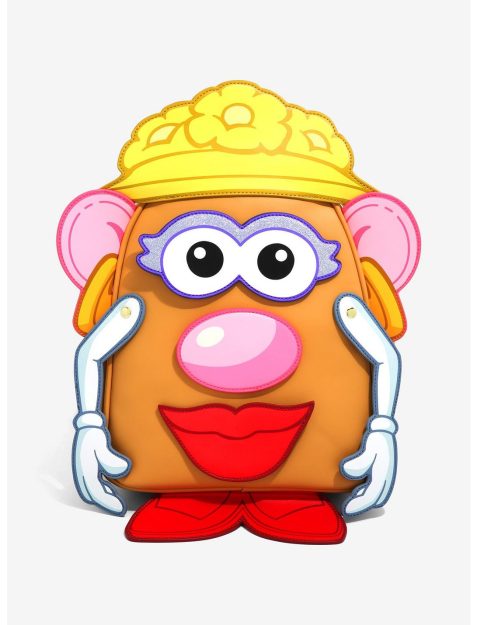 This backpack is EPIC y'all. You can actually customize it! The bag comes with interchangeable parts so you can change her look.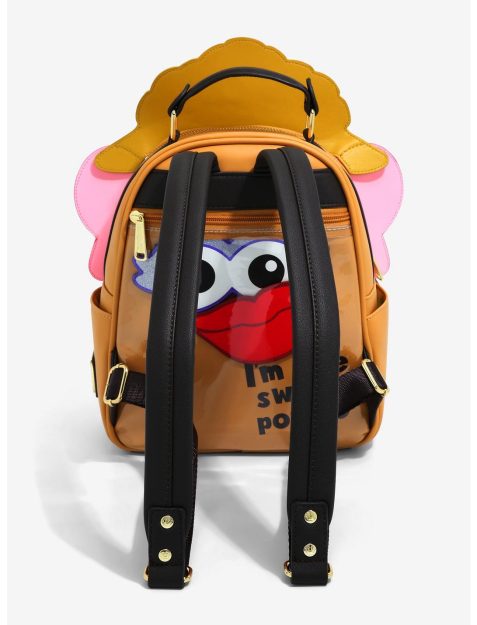 It looks like the main things you can change here are her glasses and mouth — but even having the ability to change those two features is so fun!
Plus, she's got arms that appear to be able to be moved around a bit, and die-cut appliques of her hat, ears, and shoes.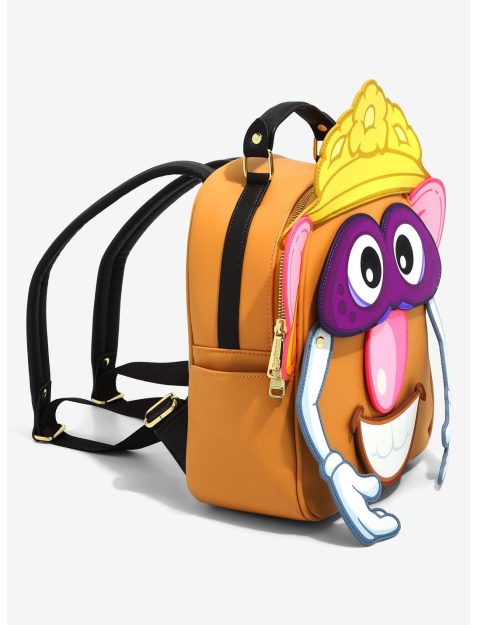 And to top it all off, the bag has a little saying on the back — "I'm one sweet potato!" We love it!
The bag is available right now for $99.90. That's definitely on the pricier side, but if you absolutely LOVE Toy Story, this might be a must-get for you.
Looking for more Loungefly bags to bring home? Click here to see where you can find a sold-out Loungefly bag in Animal Kingdom, click here to see 5 Disney Christmas Loungefly bags you can buy online now, and click here to see what other unique Loungefly bags are available online!
Got the perfect Loungefly bag and now you're looking to build a great Disney look around it? Check out some of our style guides on AllEars Style!
For everything from Spider-Man…
…to Lightyear, we've got outfits themed to the parks and characters you love! Check out our full page for some style inspiration.
And stay tuned for more Disney news!
What's the best item you've picked up for a Disney trip? Tell us in the comments!