Splash Mountain is getting a total makeover in Disneyland and Disney World — it's becoming Tiana's Bayou Adventure.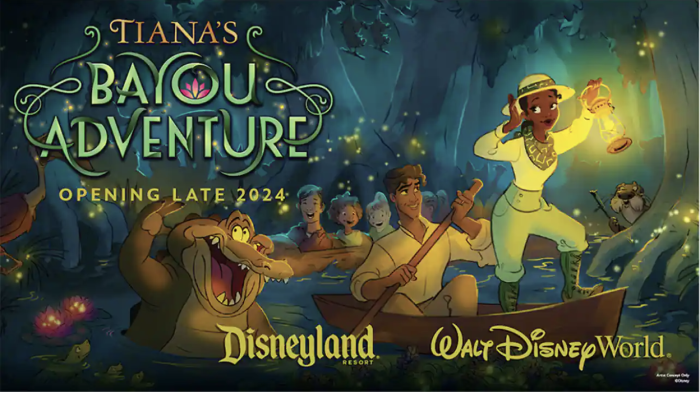 We just got a TON of exciting news about the ride, including a model of what it's going to look like, and a corresponding restaurant in Disneyland. But, that's not all — there's even MORE Princess and the Frog fun happening!
A new store is coming to New Orleans Square in Disneyland Park. It will be Eudora's own boutique called "Eudora's Chic Boutique featuring Tiana's Gourmet Secrets."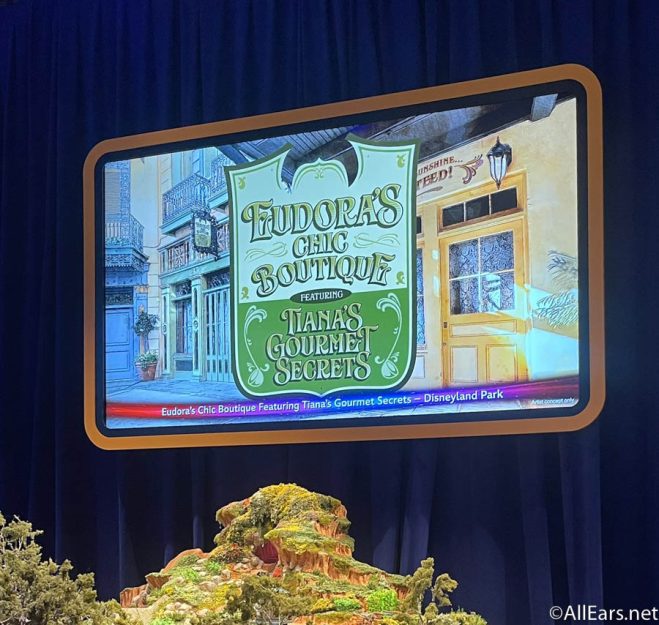 The story is that after Tiana opens her restaurant, her and Eudora expand into the community with this business. And, this new store will have a merchandise line of Tiana's spices and sauces!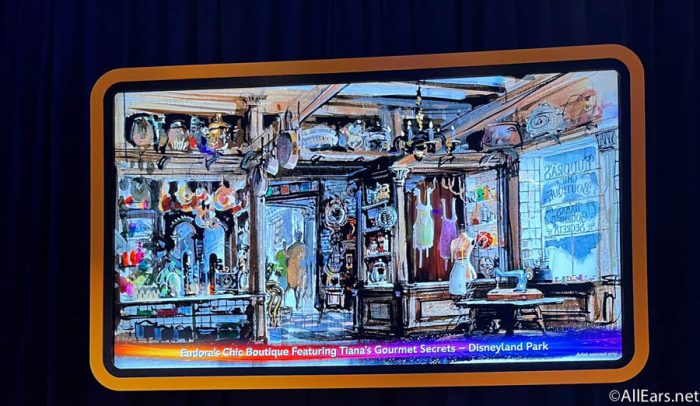 All of the spices are "grown" on the new ride, Tiana's Bayou Adventure, so it all ties in together. Disney said that food and beverage Imagineers have been spending a lot of time in New Orleans to plan for these new food offerings!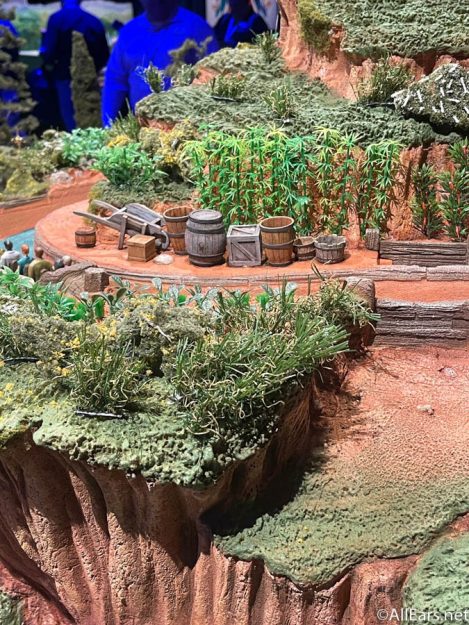 For more on what's going on with this ride, check out a FIRST LOOK at Tiana's Bayou Adventure, more details about the re-theme!, and when the ride will open!
Stay tuned to AllEars for more Dinseyland news and updates!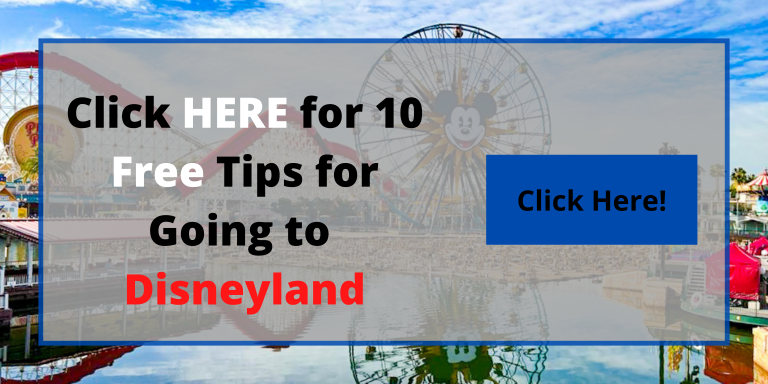 What do you think of this new shop? Tell us in the comments!
Disclosure: We were invited by Disney to attend D23 Expo. This did not affect our reporting of the event — our opinions are our own.