If you're a Marvel fan, you have a lot to look forward to in terms of new television shows and movies!
We've recently gotten shows on Disney+ like Ms. Marvel and Moon Knight, plus movies like Dr. Strange 2 and Thor: Love and Thunder, with lots more on the way (seriously, there are SO many things coming). We are currently nestled at the end of Marvel Phase 4, which aims to explore the multiverse and tie up any loose ends that are left over from Phases 1 through 3 (also known as the Infinity Saga). She-Hulk: Attorney at Law, a series premiering on Disney+,  is one of the final installments in Phase 4 — but how does it stack up against the Marvel content that came before? Let's take a look.
If you're going into She-Hulk hoping for an action-packed, gritty, edge-of-your-seat experience, then you might be disappointed, but what the show actually aims to accomplish is, in some ways, much better.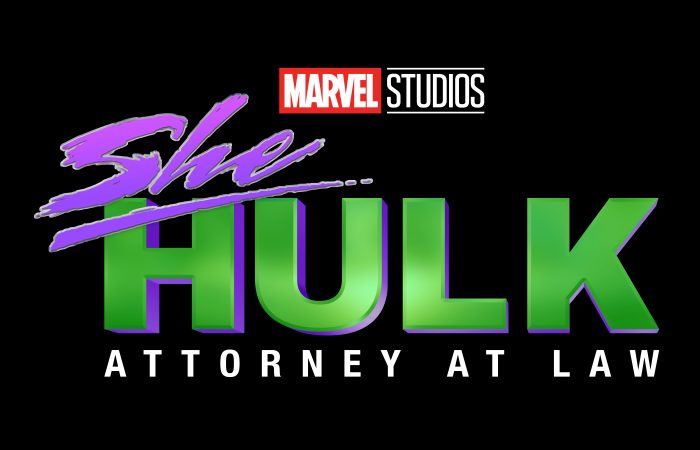 We were invited to attend a virtual press conference and view the first four episodes of the series ahead of the show's premiere to get a feel for what makes the series different.
Let's start with the basics: She-Hulk is a show that follows Jen Walters (Tatiana Maslany) as she navigates the ups and downs of life as a 30-something lawyer and 6-foot-7 Hulk. Jen must then come to terms with her new life (but she really doesn't want to). As an audience, we see her sort of reject the call to be a superhero and the show is, on multiple occasions, referred to as just another lawyer show, which, on some level, it is.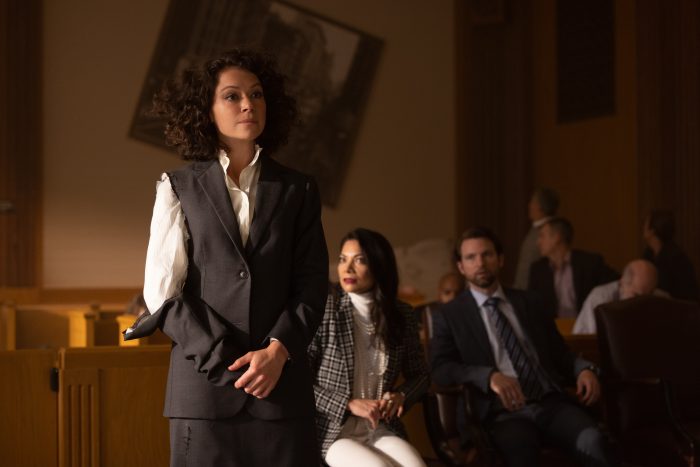 The show is a deviation from the Marvel content we've come to know and expect — you know, solemn, dark, filled with action, etc. Instead, the series takes a more light-hearted approach, with Jen frequently breaking the fourth wall and speaking directly to the audience (a callback to the original She-Hulk comic books), as well as providing viewers a look at the more "boring" aspects of a superhero's day-to-day.
As viewers of the series, we get to know Jen on a deeper level, which is exactly what Jessica Gao, Head Writer of the series, was aiming to do. In the press conference, Gao commented on how, with television, it's easier to forge a bond between character and audience because you get more time than in a movie. She attributed a great deal of that bond to Maslany's acting and the experience that she brought to the role.
"She was able to immediately, from day one, make this feel like a real human being," Gao said. "This is a real person who actually feels things and processes things," she continued.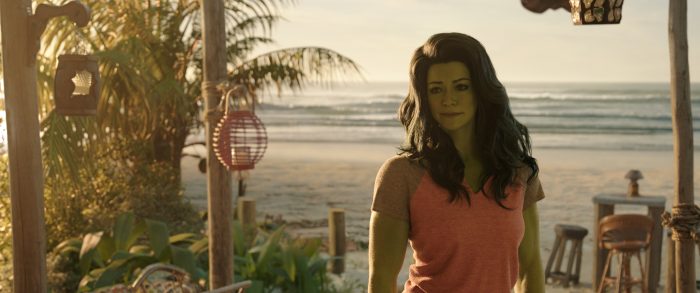 And after watching the first few episodes of the show, that's really the feeling you get. Not only do we get some intriguing courtroom scenes, comedy, and of course, banter between Jen and Bruce Banner (a.k.a. the Hulk), we see her grapple with the reality of just being a person. We see workplace interactions, failed online dating, a scene in a bar bathroom that feels like it could have happened in the bathroom of any bar, and in-depth conversations regarding Steve Roger's virginity status.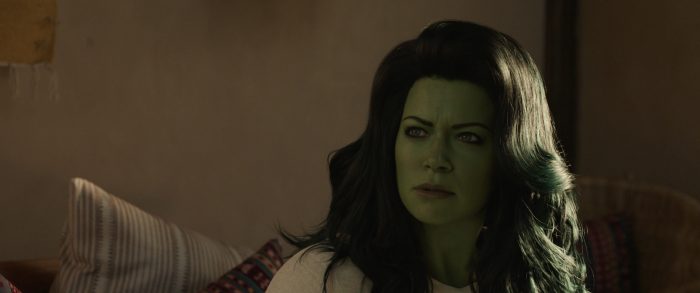 The series starts with Jen working at the District Attorney's office, but after getting fired from the DA's office, she finds herself running the "Superhuman Law Division" and representing her clients not as Jen Walters, but as She-Hulk where she must represent Emil Blonsky, or Abomination, who fans might remember as the villain in The Incredible Hulk. What's perhaps most interesting about the series is watching Jen simultaneously try to navigate normal human experiences like dating apps and family dinners while also having the ability to Hulk out and come to the rescue when necessary.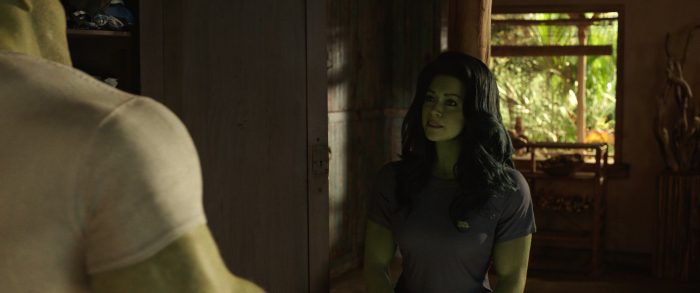 Each episode is unique and distinct from the previous one with a highly thought-out balance of fun, comedy, and action — because at the end of the day, this is still a Marvel show, and a bit of action is expected, and even necessary.
She-Hulk is an ideal Marvel show for audiences who think they don't like Marvel. During the press conference, Gao said that she hopes people will see that the show is "a whole new area of Marvel" and she hopes that people who didn't like Marvel before or didn't feel like there was a place for them in the Marvel fandom find that in this show.
Kat Coiro, who directed the first four episodes as well as episodes eight and nine and also executive produced the show, when asked what she hopes the audience takes away from the show said that it's "entertaining and fun and escapist," but she also hopes that once it's over, it makes viewers think of things they haven't thought about before, or look at things with a new lens.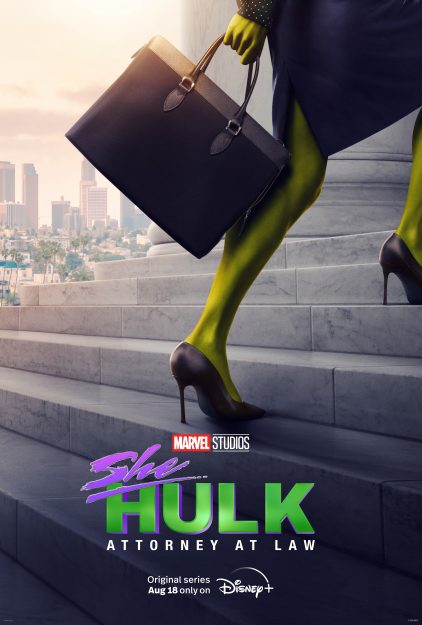 The characters really make the show with appearances by Mark Ruffalo, Ginger Gonzaga as Jen's best friend and paralegal, Nikki, plus Tim Roth, who plays Emil Blonsky (a.k.a. Abomination) and Benedict Wong as the sorcerer Wong. Traditional Marvel fans will enjoy the show too, with appearances from popular characters, action scenes, and the general Marvel-esque feel that comes from the series.
Overall, we enjoyed the first few episodes of the show and are looking forward to the rest of the series. She-Hulk is like a breath of fresh air for the Marvel universe, a break from the norm and something a little different that allows Marvel to really show its range as a studio.
She-Hulk premieres on Disney+ on August 18th and new episodes will become available on Disney+ each subsequent Thursday until the final episode airs. If you haven't already seen it, check out the She-Hulk trailer below:
If you're looking for even more Marvel content, check out our ranking of the top 10 Marvel shows and movies so far, as well as our ranking of the Avengers from least to most powerful. And as always, make sure to stay tuned to AllEars for the latest Disney movie news!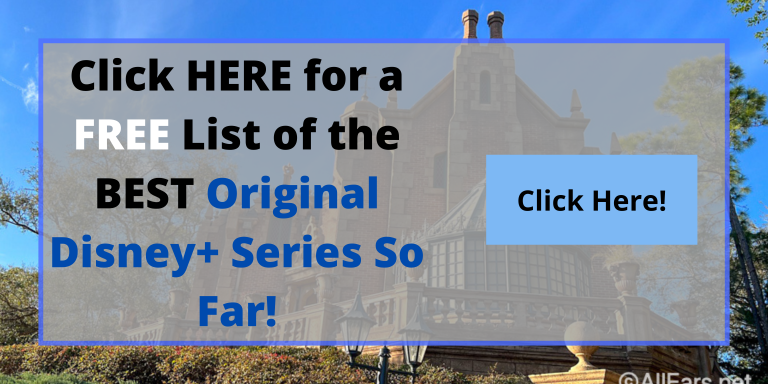 Are you excited to watch She-Hulk: Attorney at Law? Let us know in the comments!