2022 has been a big year so far for Marvel!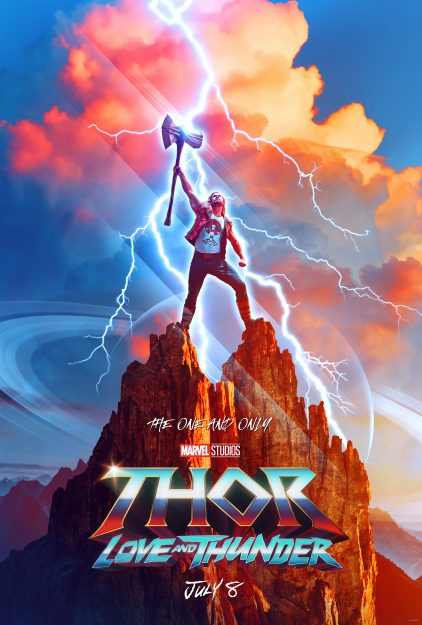 Between new Disney+ Marvel series like Moon Knight and Ms. Marvel,  and blockbusters like Doctor Strange in the Multiverse of Madness, the studio has kept busy this year. They also have a ton of projects on the horizon like the upcoming She-Hulk series, and an extended version of Spider-Man: No Way Home coming later this year. Their next blockbuster, Thor: Love and Thunder, reunites us with beloved characters, continuing the decade-long arc of one of the original Avengers.
Thor: Love and Thunder hits theaters on July 8th, and sees the return of Chris Hemsworth as Thor, Natalie Portman as Jane Foster, Tessa Thompson as Valkyrie, and Taika Waititi as Korg. The movie also introduces Christian Bale as Gorr the God Butcher. We were fortunate enough to attend an early screening of the movie and a virtual press conference with the cast, so without any spoilers, here's why Thor: Love and Thunder should be on your summer watchlist!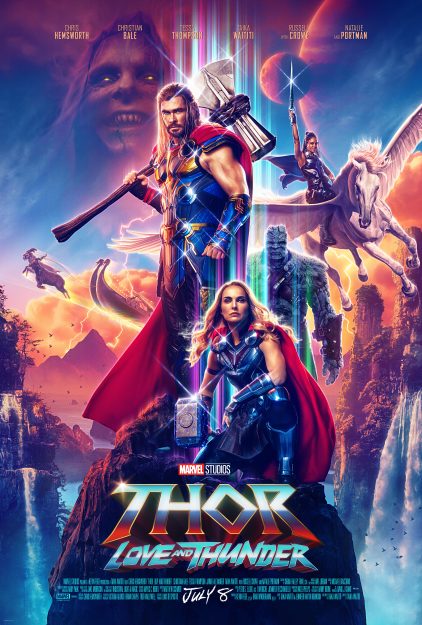 We first met Thor in 2011, in his first solo movie, Thor. It's been 11 years since then, and he's appeared in 2 more Thor movies, and all four Avengers movies. He's the first Marvel Cinematic Universe character to have 4 solo movies. With all of this Thor content, how does Marvel plan to continue to develop this character?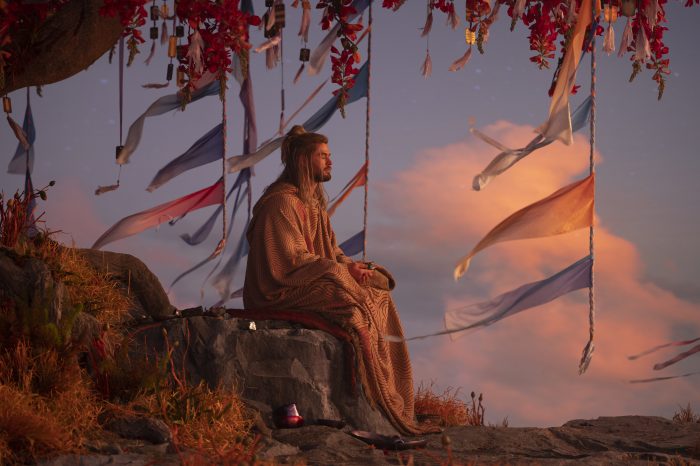 The third Thor movie, Thor: Ragnarok, was a refreshing and revitalizing take on the norse god from director, Taika Waititi. Waititi returns to Love and Thunder as the director and Thor's loveable rock-sidekick,  Korg. Ragnarok presented audiences with a sympathetic and humanized Thor, with humor, levity, and a stellar soundtrack driving the film.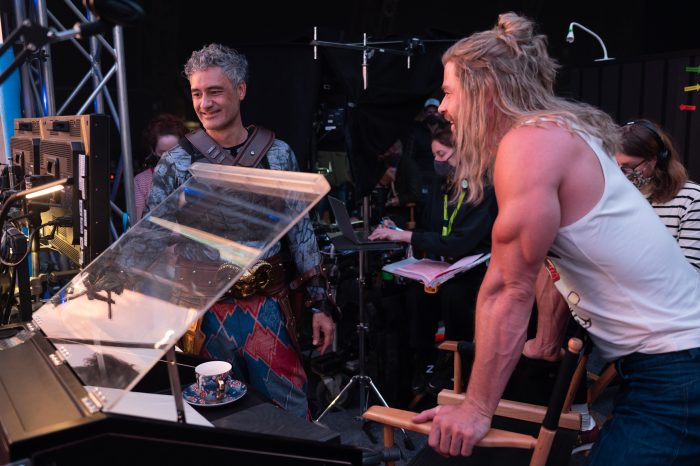 Since then, Thor has experienced a lot of loss. Avengers: Infinity War and Avengers: Endgame both forced Thor to be a hero in the wake of losing family and friends, and Love and Thunder is the first time we're seeing him again since these events. This leaves Waititi and Hemsworth with the challenge of atoning the tragedy of Thor's losses with his humor and resilience.
Balancing tragedy and comedy is essential in Thor: Love and Thunder. Part of what makes Thor such a great hero is his perseverance in the face of loss, which is amplified by the wit and positivity he holds regardless of it. Thor has evolved into such a grounded, yet fun hero, and a lot of this can be attributed to Chris Hemsworth.
In the press conference for Love and Thunder, Waititi and Hemsworth both commented on how Thor has become more and more like real-life Chris Hemsworth over the years. He had such great, understated comedic moments in his earlier appearances, and his humor fully flourishes under Waititi's direction. Hemsworth's Thor is earnest, funny, and charismatic, and in Love and Thunder, we see how he reconciles his loss, responsibility, and love.
The movie's villain, Gorr the God Butcher, is the exact villain that Thor needed at this point in his story. He's an excellent foil to Thor, being someone who has also experienced very personal loss, but let it lead him to violence. Christian Bale gave an incredible performance in his MCU debut, giving us a visceral, scary, and fleshed out villain.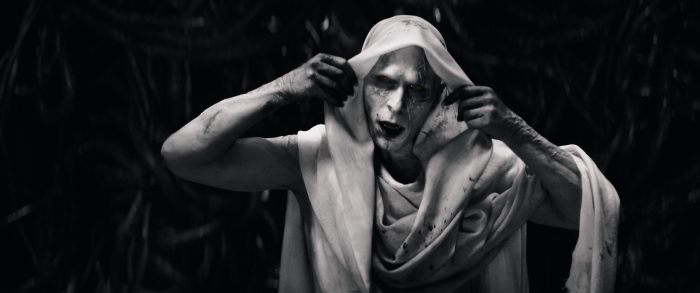 Thor also has to remember how to love after becoming jaded from all of his grief. At the top of the movie, we see how Thor is keeping people at an arm's length in order to not open himself up to the potential of more heartbreak. However Thor, like everyone, deserves love, and he's faced with another shot at it when his ex-girlfriend, Jane Foster, reenters the picture.
Natalie Portman returns to the MCU for the first time since 2013's Thor: The Dark World, and her return to the franchise is everything we hoped it would be. On top of being Jane Foster, Portman is also playing the Mighty Thor, which she said felt like "playing a 6 foot role as a 5'3″ woman." Jane's strength is found through her vulnerability, and Portman does a great job of balancing the two.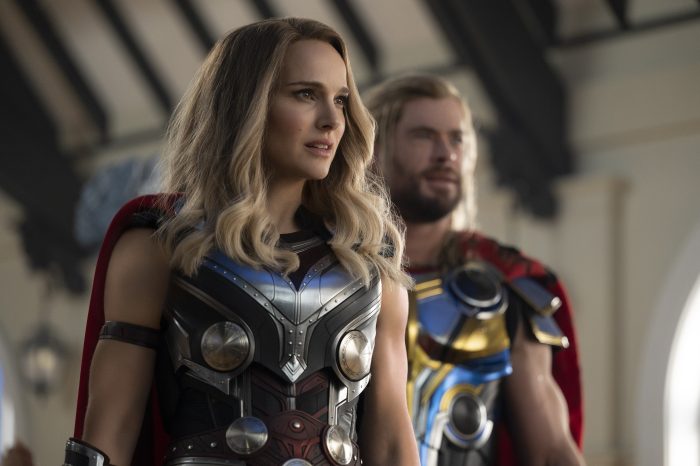 On the topic of female heroes, Tessa Thompson returns as Valkyrie, who is now the ruling King of New Asgard. Valkyrie has changed a lot since we first met her in Thor: Ragnarok. The drunk and pessimistic scrapper we knew in Ragnarok is now ruling over the kingdom she fought for, and she's still figuring out how to navigate her life of bureaucracy alongside her identity as a fighter. Tessa Thompson explores this with charm and integrity.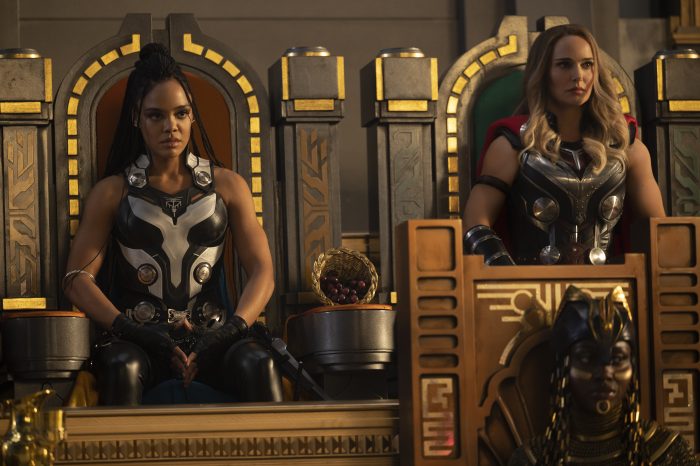 Directing isn't the only hat that Taika Waititi dons in Love and Thunder. He returns as Korg, who we met for the first time in Thor: Ragnarok. Korg serves as our narrator throughout the movie, with Waititi's quips and banter carrying us through a movie where so many of the characters are reevaluating their identity.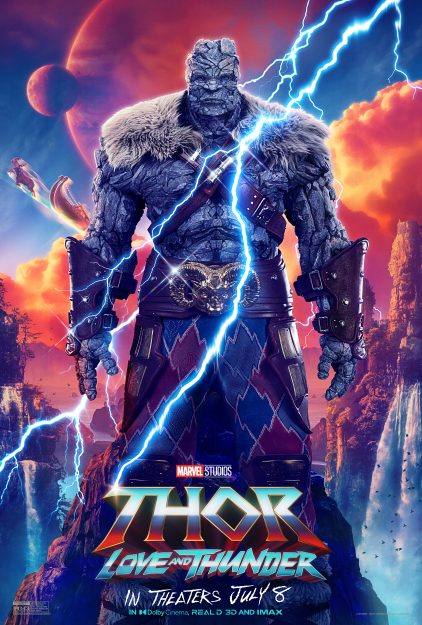 In the midst of new character introductions and a transitional period for the Marvel Cinematic Universe, Thor: Love and Thunder feels like a road trip with old friends. Waititi mentioned harvesting moments throughout the production, be them funny, sad, or action-packed, and bringing them all together in post. The result is a sincere, colorful, and fun journey with some of Marvel's best.
Love and Thunder contains Waititi's signatures that made Thor: Ragnarok a fan-favorite MCU flick. It's got a great soundtrack, bright colors, and off-beat comedy. The movie's diversity was also refreshing. Representation is incredibly important, especially when it comes to a theatrical juggernaut like Marvel, so it was great to see diversity in sexuality and gender expression throughout this film.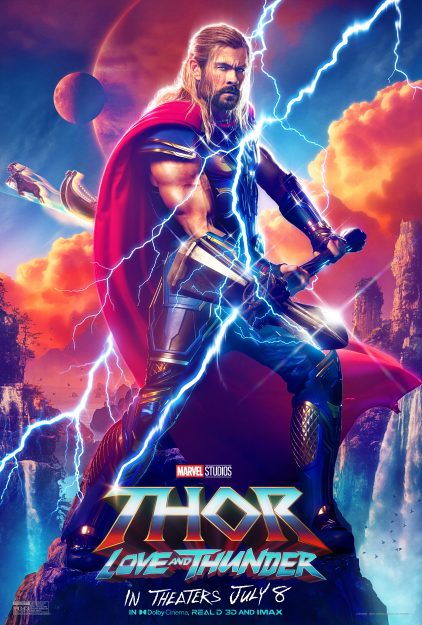 After 8 movies, Thor has grown from an arrogant prince to a grounded leader with heart and impeccable comedic sensibilities. He has one of the best arcs in the Marvel Cinematic Universe, and Thor: Love and Thunder shows us how even our heroes can keep evolving into better people. We love Thor, we loved this movie, and we can't wait to see what's next for the God of Thunder. Stay tuned to AllEars for more Marvel updates!
Join the AllEars.net Newsletter to stay on top of ALL the breaking Disney News! You'll also get access to AllEars tips, reviews, trivia, and MORE! Click here to Subscribe!

Are you excited to see Thor: Love and Thunder? Let us know in the comments!