Disney parks are always PACKED with strollers!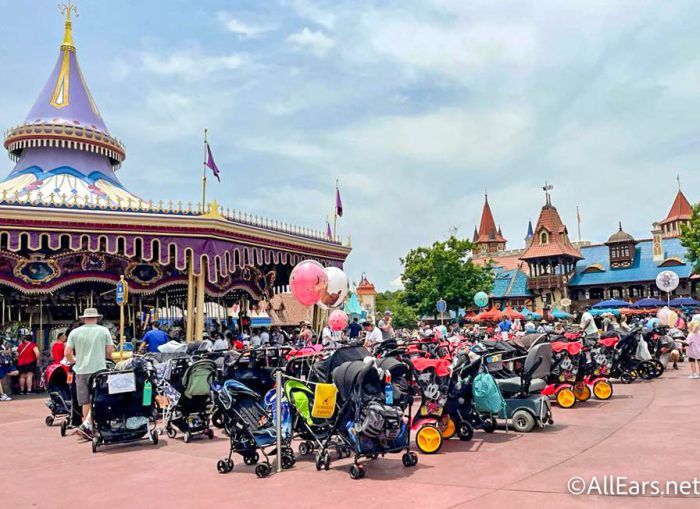 Even with the variety of strollers out there, most aren't unique enough on their own to stick out amongst the crowd and it's easy to misplace yours if you haven't taken precautions.
We've included our top tips to make your stroller stand out so you don't waste precious vacation time looking for that needle in the haystack. 
Get a stroller that isn't black
Just like luggage, most strollers are black. Help yours stand out by buying or renting a stroller in a bright and unusual color. Keep in mind- the strollers Disney rents out are red so it's probably best to avoid that color too! Check out some of these bright and unique strollers we recommend. 
This lightweight stroller comes in a variety of colors, including this lavender that we haven't seen anywhere else! It's compact and folds up easily so traveling with it would be a breeze.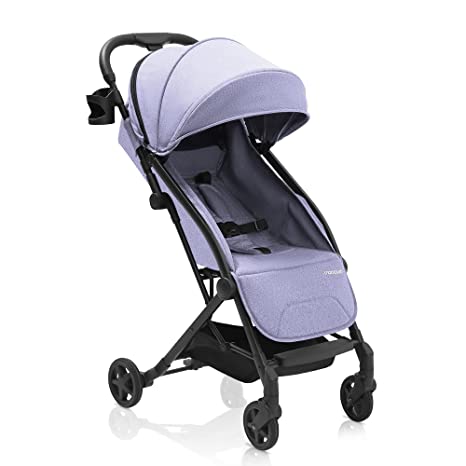 Reviewers like that the sun cover provides ample shade and that despite its petite size it is sturdy. The all terrain wheels allow for you to easily maneuver amongst Disney crowds.
Looking for something a little more vibrant? Baby Joy offers a compact travel stroller in a bright highlighter orange that you can't miss! This stroller's canopy will keep your little one protected from the ever-present Florida sun.
The Baby Joy is made of a durable aluminum frame that will hold up even through travel. It also has locking wheels for safety, keeping it from rolling away if you need to step away for a moment.
The Larktale compact stroller gives you plenty of options when it comes to colors- yellow, navy, and bright blue are just some of the choices! Perfect for newborns up to toddlers weighing 55 pounds, this stroller also fully reclines which your baby will love.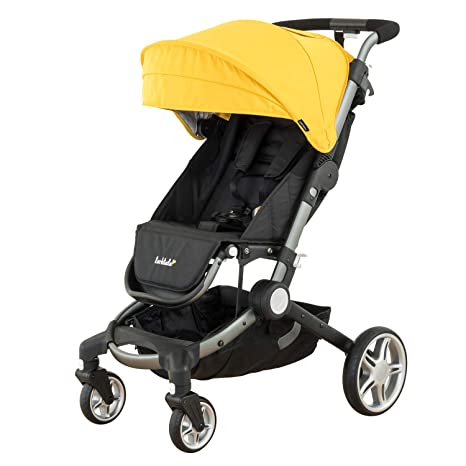 Even though it's designed for babies, this stroller can still be operated comfortably by taller adults according to reviewers. They also said this stroller had the same bells and whistles as $1,000 strollers, and for a quarter of the price!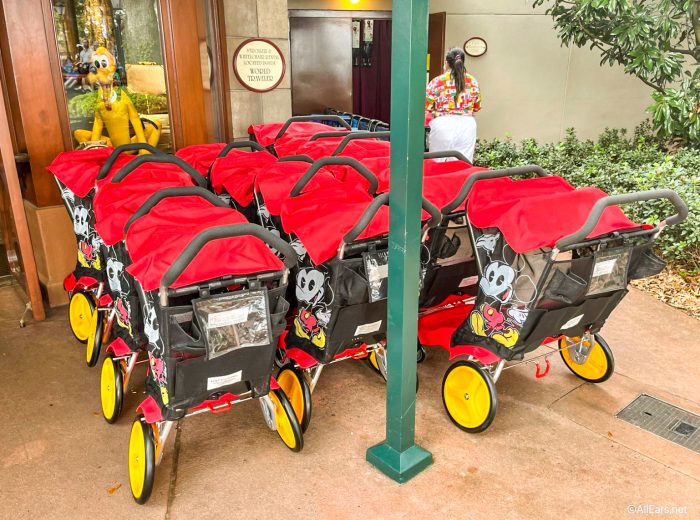 Attach a unique sign
Another way to make your stroller easy to spot is to attach a sign to the back. This is a fairly popular option because it's easy to make and attach to your current stroller. Use your family name or go with a fun phrase for your trip! Disney strollers have pouches where you can insert a sign. If you're bringing your own stroller, design and print your sign at home, then laminate or put inside a sheet protector to keep your sign intact if it rains (and it most likely will!). Make sure the sign is bright with big letters so you can spot it from far away.
Use balloons
This is a great option if you forgot to prep or just need something in a pinch. Head to a vendor and purchase a couple of cute Mickey balloons to attach to your stroller handle and you'll be able to see your stroller from a distance! Keep in mind, balloons are NOT allowed in Animal Kingdom, so remember to remove them before heading into that park. 
Try string lights
String lights are great for evenings in the parks or if you are planning on staying late for a fireworks show. You can use different colors or purchase a set that cycle through the rainbow!
We recommend getting ones with a portable battery pack. These lights come in a variety pack of multiple colors and you can mix and match!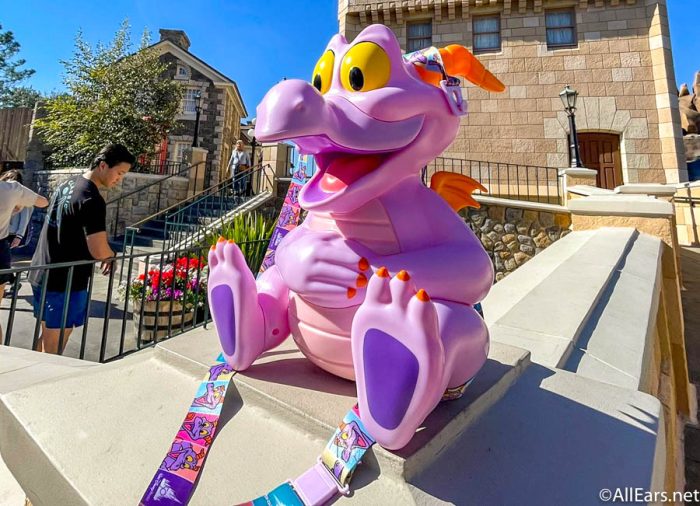 Hang a popcorn bucket on the handle
This may not be as unique as other ideas because other guests might have the same popcorn bucket as you, but it's better than nothing! Hanging your popcorn bucket on your stroller is an option if you're already in the parks and need something to separate your stroller from others.
Get a Bluetooth tracker
These trackers link to your phone and work like a "find my phone" app. Just set inside your stroller where it won't fall out, then sync to your phone. You can op to use one specifically for strollers, or use another tracking device like Tile or Apple AirTag. 
Buyers like each option for different reasons. Tile has up to 400 ft range and is waterproof, while AirTag has precision finding that allows you to see what direction and how far away something is within 30 feet. 
Tie bright fabric to the handle
This is probably the easiest option, and one you probably have the materials for already! You can use bandanas, scarves, t-shirt, or just some fabric from the store. The brighter the better! You want to be able to see and recognize this from a distance. We recommend sticking to outdoor-friendly fabrics for the rain, or just remember to wash the fabric if it gets soaked.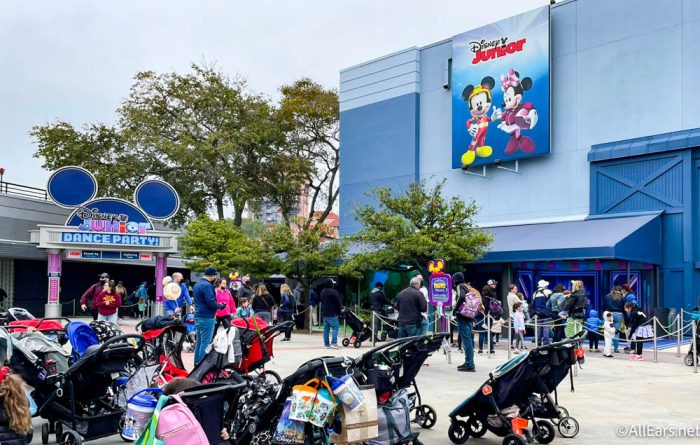 Add iron-on letters to the sun shade
Instead of option for a separate sign, you can attach whatever letters you wish straight onto your stroller! You can order pre-made ones, or if you're crafty purchase vinyl and cut with a cutting machine like a Cricut. Depending on the material you use, you can iron the letters on or use a heat press.
Get a color that's contrasting to the sun shade for maximum visibility. Make sure sun shade is visible when stroller is parked, or add to another visible flat surface on the stroller. Before buying letters or vinyl, check to see if they are compatible with the material your stroller is made of! And of course, only customize your own personal stroller that you have purchased and stick to temporary options for rented strollers.
General tips
Remember, when you leave your stroller in a designated stroller parking area at Disney World, it may not be in the exact same spot when you come back! Cast members who monitor these areas work hard to wade through and help guests retrieve their strollers, which means sometimes positions need to be adjusted. If despite all these tricks you don't see your stroller, don't panic! Just speak with a nearby Cast Member, describe your stroller, and they will help you retrieve it.
We hope you use some of these tips to help you keep track of your stroller at Disney (or go big and use all of them at once!) 
Undecided on whether you want to rent or buy? Check out our Ultimate Guide to Strollers at Disney!