Disney World has been changing a LOT in the past few years.
Due to the pandemic, the resort instituted new health and safety measures and had to temporarily close several offerings, restaurants, and resorts all around property. Now, many of those things are reopening, and Disney World is pretty different than it was before. Because of these changes, Disney is starting to ask guests some very pointed questions.
From time to time, Disney World will randomly send out post-visit surveys to guests who made recent trips to the parks. These surveys contain a variety of questions about your visit, and when we got one recently, we were intrigued by a number of the questions. Let's dive right in and see what Disney is asking guests about!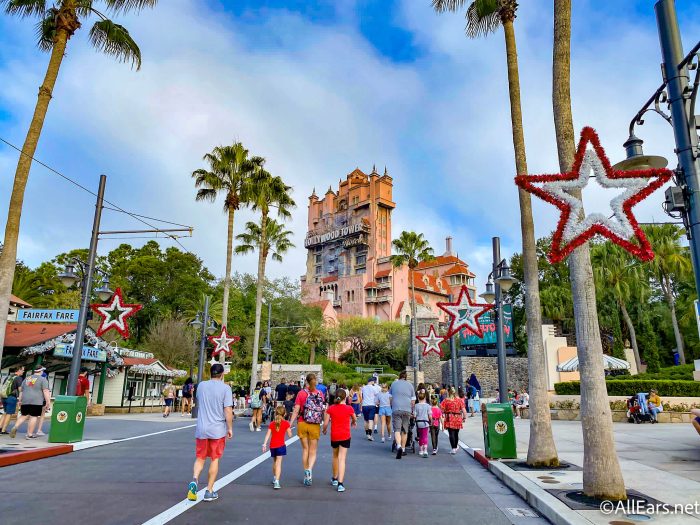 Like these surveys usually do, it starts out with a few personal questions, asking where you're from, how many guests were in your party, everyone's ages, and how many times you've been to Disney World recently. After that is where it got interesting! First, Disney ramped things up with a few questions about Disney Genie, Genie+, and Individual Lightning Lane Selections. They asked about our familiarity with the system and whether or not we used it during our visit.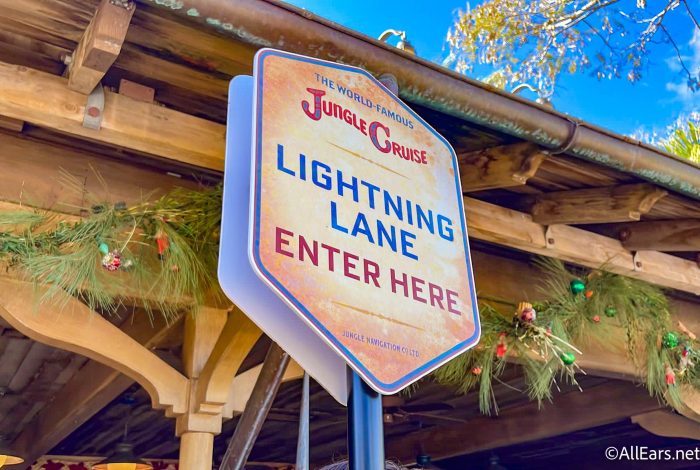 After that, we were directed to some questions about character meet and greets. Currently, they're unavailable in the traditional sense, but you can still find some of your favorites at their old locations, where you'll be able to say hello from a distance. Currently, that means no hugs or autographs.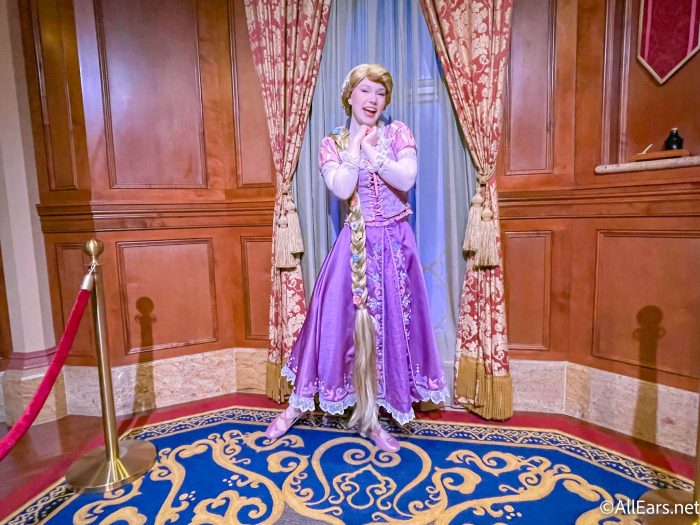 Disney was particularly curious to know what we thought of this new process, asking if we were willing to wait in line to meet Mickey, then asking the same about the princesses. They also asked if we had expected to be able to hug the characters when meeting them, or if we were familiar with the current restrictions.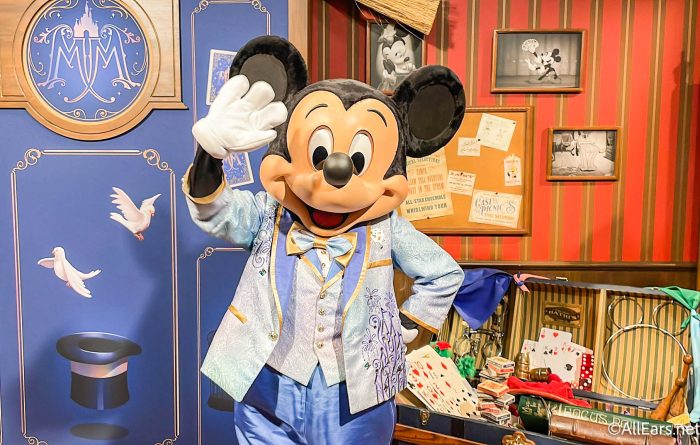 After that, we moved on to health and safety procedures. They asked multiple questions about the precautions and our comfort level in the parks, including asking whether we felt the bundle of health and safety measures was "just right, too much, or too little."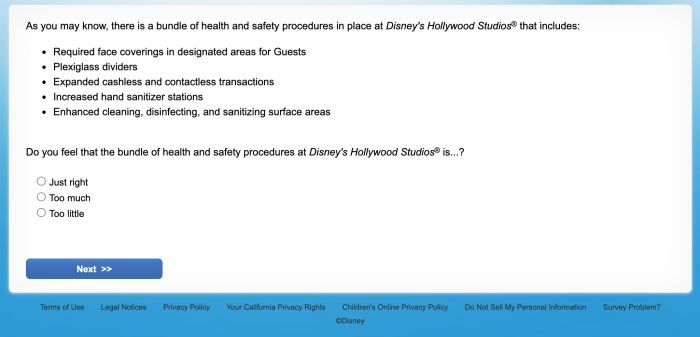 We also got asked a few questions about the crowds. This survey was sent following the Walt Disney World Marathon weekend, so it was particularly busy during our visit. Disney wanted to know if the congestion made it difficult to move around the park, and then asked us to specify certain time frames.

And then we needed to specify the frequency with which it occurred. This particular question seemed a tad redundant, so they might be looking to get really specific responses on these.

It seems like Disney World is really trying to gauge guests' feelings on what the parks are like currently. And if this survey is any indication, the hot topics right now are Disney Genie (and Genie+), crowds, and character interactions. Could we see changes in these areas in the future based on guest feedback? It's possible, so make sure to fill out those surveys if you want your opinions to be heard. We don't get offered them every time we visit, so when we do, we like to set aside a few minutes to answer the questions thoughtfully.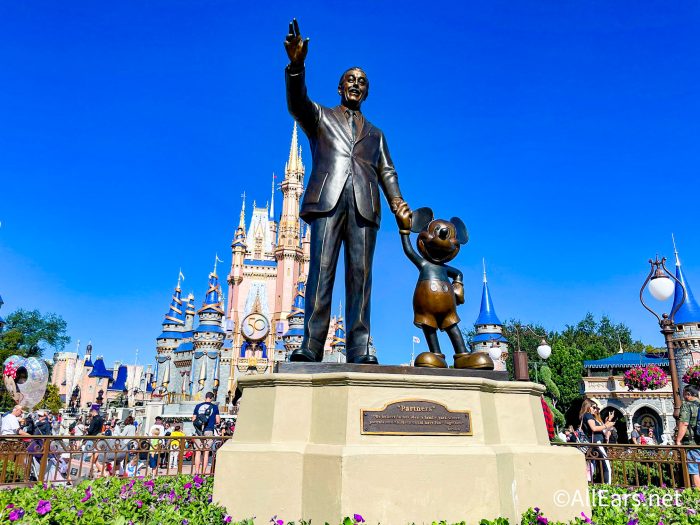 We'll keep you updated on any more changes that Disney World makes in the coming months, so stay tuned to AllEars. We've got you covered with the latest!
Have you ever received a survey from Disney World? Tell us in the comments!
Click here to subscribe