The most immersive sections in both Universal Studios Florida and Islands of Adventure are the Wizarding World of Harry Potter areas. In the Wizarding World, witches and wizards of all ages are immersed in a world of potions, spells, and magical creatures galore.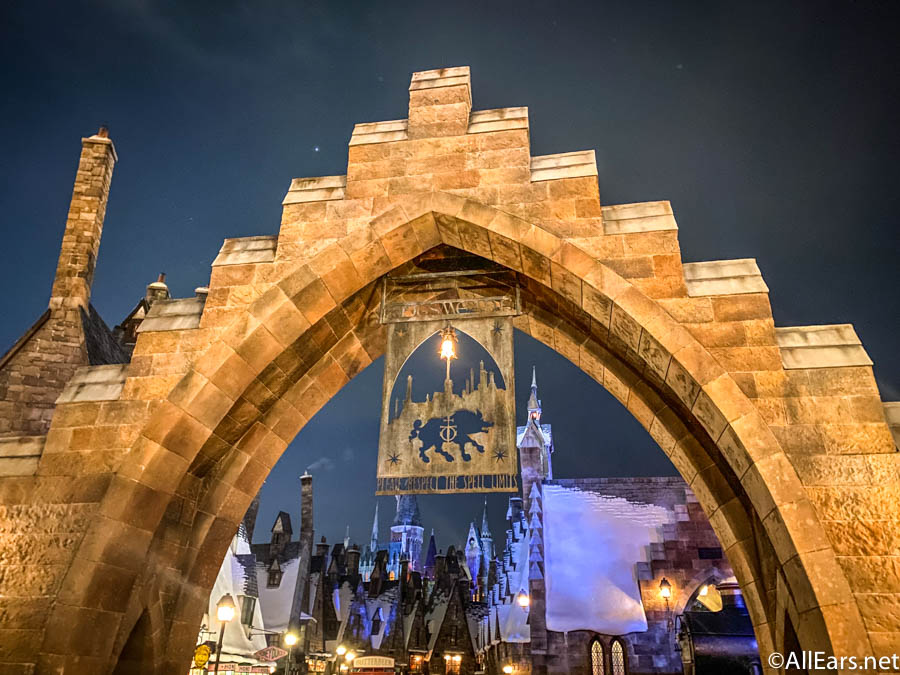 But the magical aspects of this realm aren't what make it "strange." We witches and wizards *expect* magic.
What we didn't expect to find in the Wizarding World are these strange phenomena.
Hermione's Voice on the Hogwarts Express
One of the big appeals of getting a Universal Studios park-to-park ticket is that you can ride on the Hogwarts Express.
This train ride can take you from Hogsmeade over in Islands of Adventure to King's Cross over in Universal Studios — and back again! During the course of the ride, you'll not only be able to see different show sequences out your compartment window — like Dementors creeping up on your train or Fred and George Weasley taking to the skies on their broomsticks (up to their usual shenanigans, as always) — but you'll also see shadows pass by the door of your compartment as familiar Hogwarts students make their way down the train's corridor.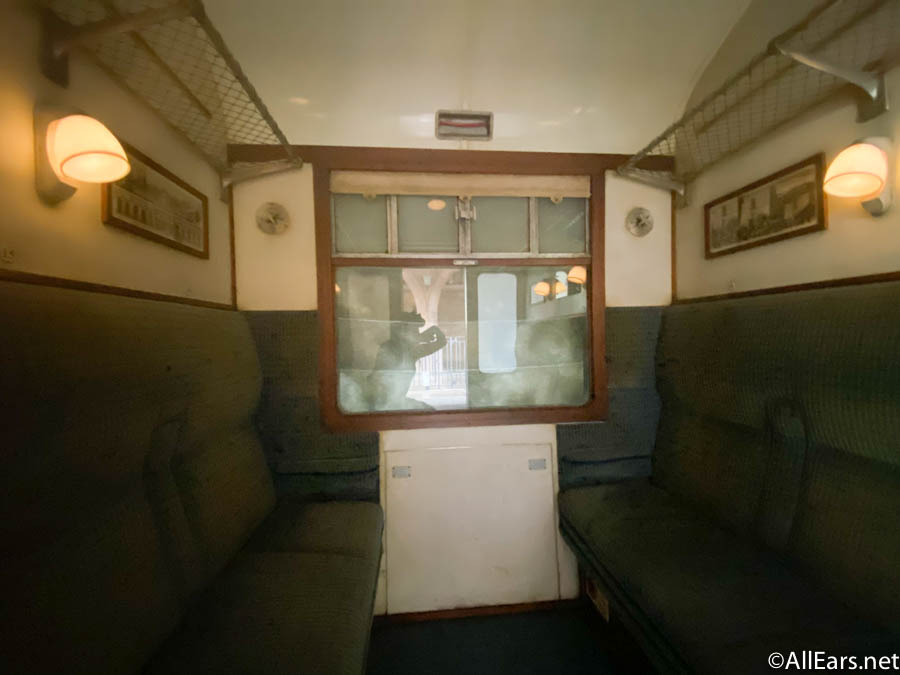 That being said, these "familiar Hogwarts students" aren't nearly as familiar as they should be. The main trio — Harry, Ron, and Hermione — walk past your compartment door while talking amongst themselves. However, Hermione sounds NOTHING like she does in the movies. This is jarring against the actual voice actor, Rupert Grint, reprising his role as Ron during this scene. We have one character who sounds *exactly* like he did in the movie, and another character who makes us go, "Wait, WHO is that? Is that… Hermione?"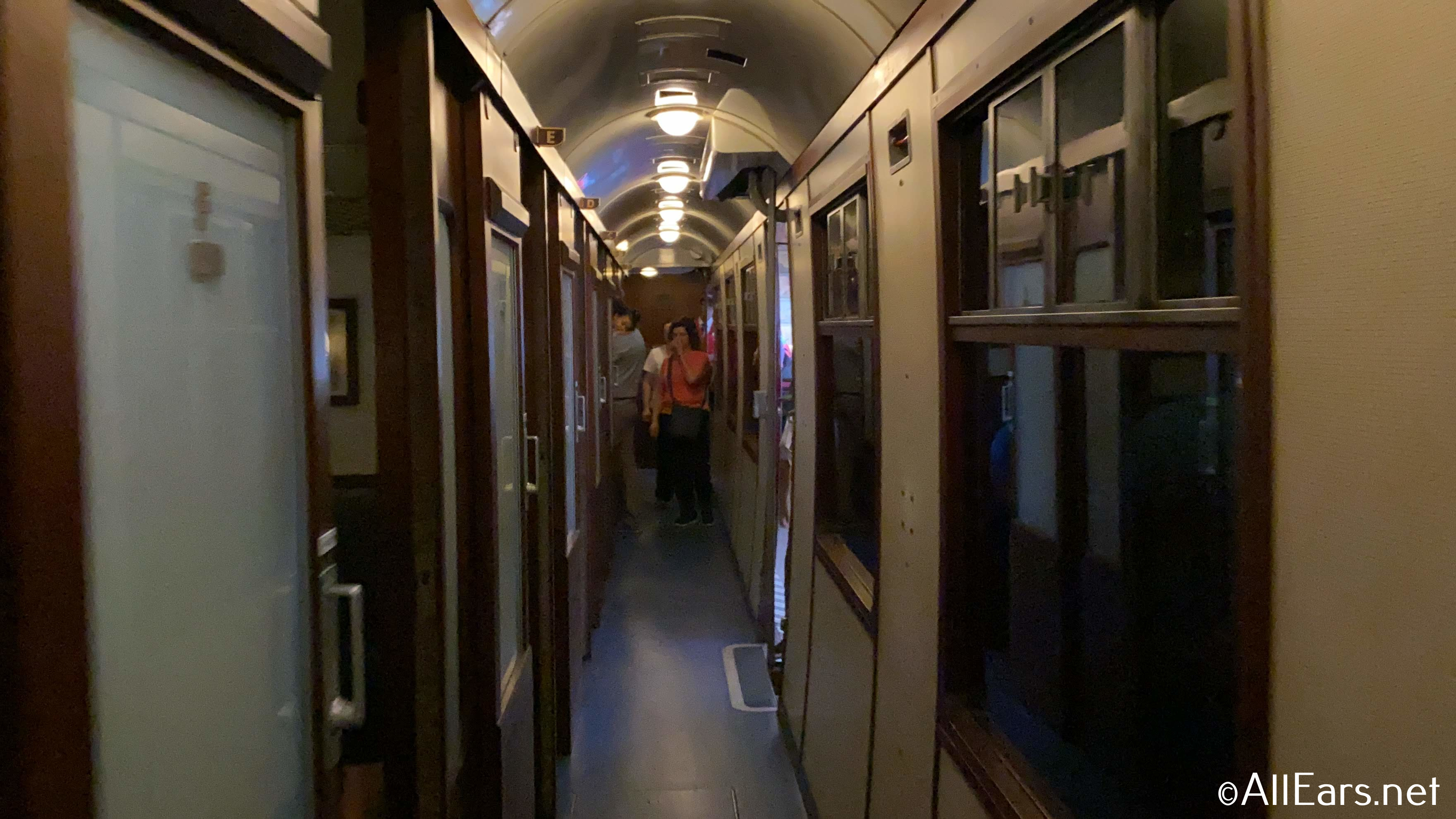 As far as Harry Potter's voice goes, it's not *quite* the same as Daniel Radcliffe's, but it's similar enough that we get the gist. But Hogwarts Express Hermione sounds way different than Emma Watson.
Moaning Myrtle Haunts You in the Bathrooms
Moaning Myrtle is quite the character. For those who've kept up with the Harry Potter series — whether it be through the books, the movies, or both — you probably remember that moment when Moaning Myrtle was first introduced in Harry Potter and the Chamber of Secrets.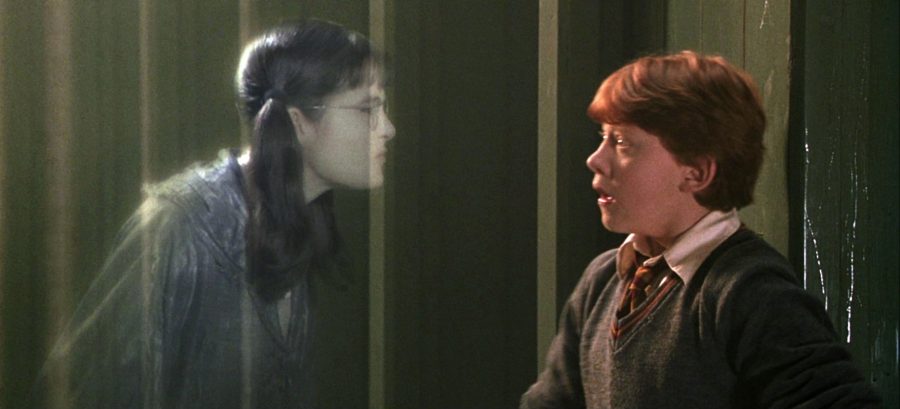 Moaning Myrtle haunts the second-floor girls' lavatory in the series — and makes Harry Potter quite… uncomfortable on numerous occasions. And, as fans of the series ourselves, we always just laughed it off. Now, we understand Harry's struggle.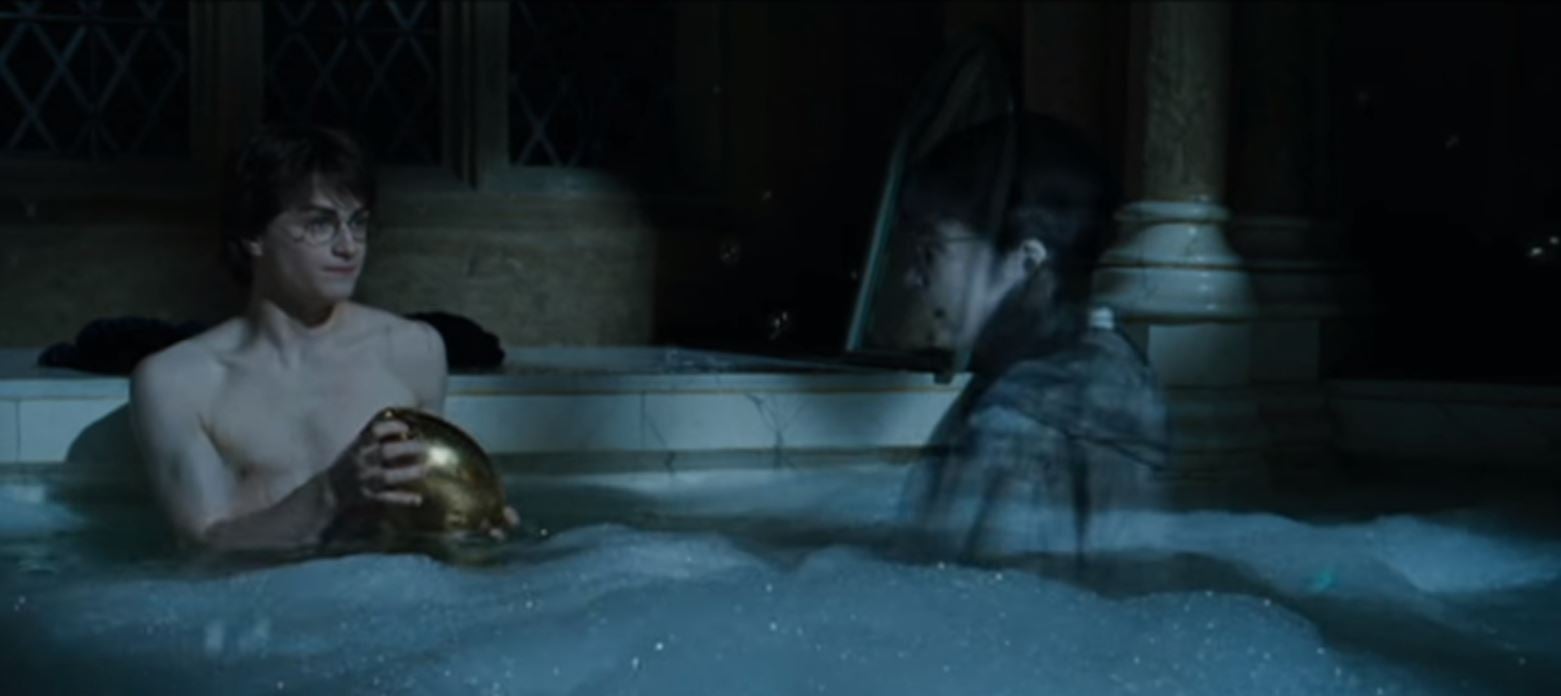 As it turns out, Moaning Myrtle now haunts both the men's and women's bathrooms at Hogsmeade, too. If you go into the bathrooms labeled "Public Conveniences," you'll be able to hear the shrieks and wails of poor Moaning Myrtle.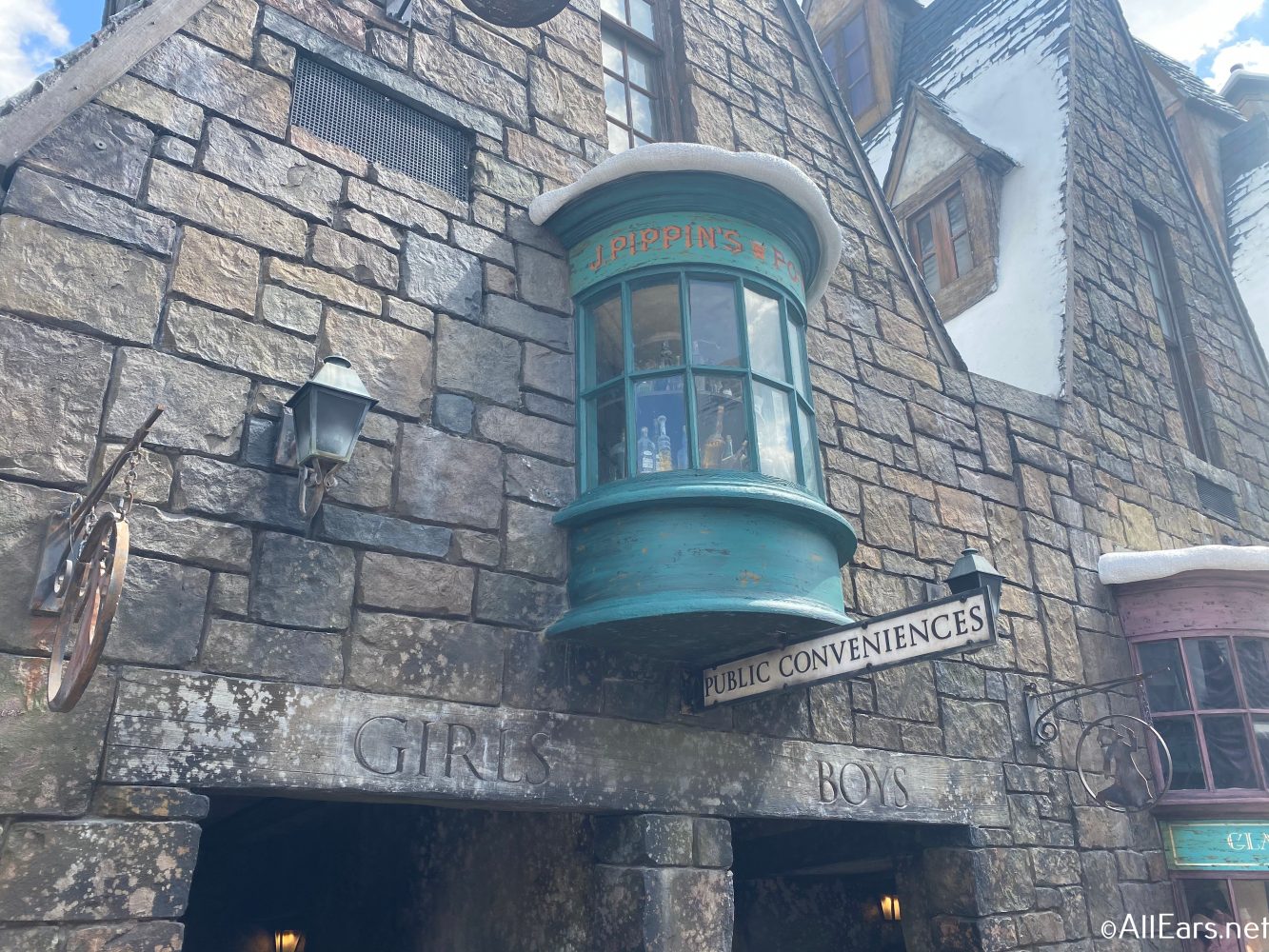 While you're — *ahem* — relieving yourself of all that Butterbeer you've guzzled down throughout the day, you may hear Myrtle complain about how she's always picked on. Or she may ask you to come back and visit her soon.  She may even just laugh. We can't tell you which is most unsettling.
You Don't Have to be a Kid to be the "Chosen Wizard" in Ollivanders Wand Shop
Did you ever watch/read the first Harry Potter story (Harry Potter and the Sorcerer's Stone) and think, "Man, I wish I could get MY own wand, too!" We're not going to lie — when The Wizarding World of Harry Potter first opened back in 2016, we were *stoked* to see that Ollivanders had made it into Hogsmeade. Not only would we be able to shop for a wand on our own accord, but we'd have the chance of being the "chosen wizard" during the Ollivanders Experience.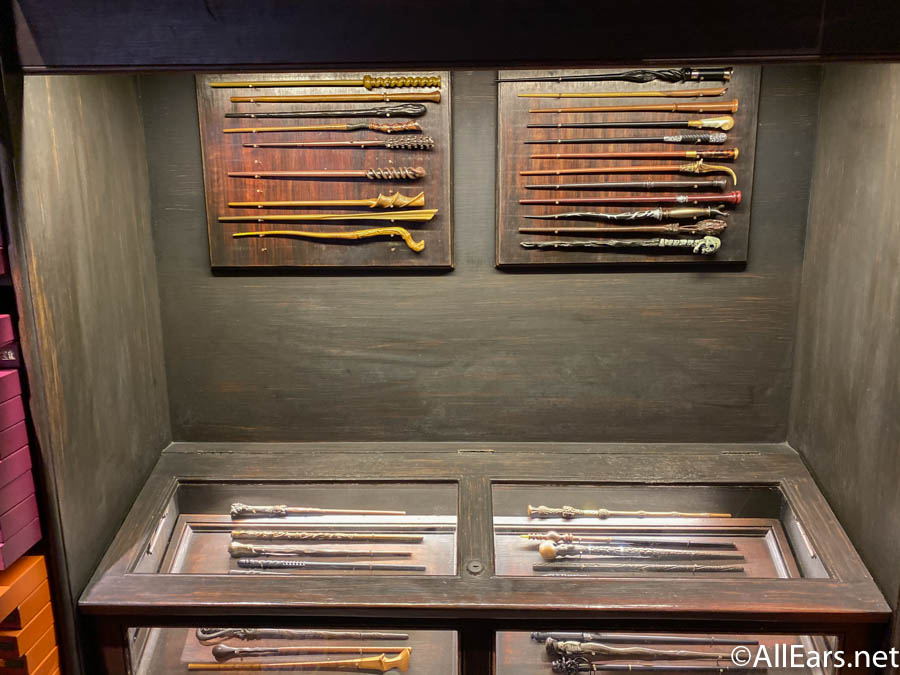 The "chosen wizard" gets to be the star of the Ollivanders show and test out a handful of different wands before finding the perfect fit. Of course, this means a bit of hecticness, just like Harry experienced when trying to find his perfect wand. After all, the wand chooses the wizard — and if a wand doesn't choose you, you may wind up knocking over some bookshelves or creating an accidental thunderstorm.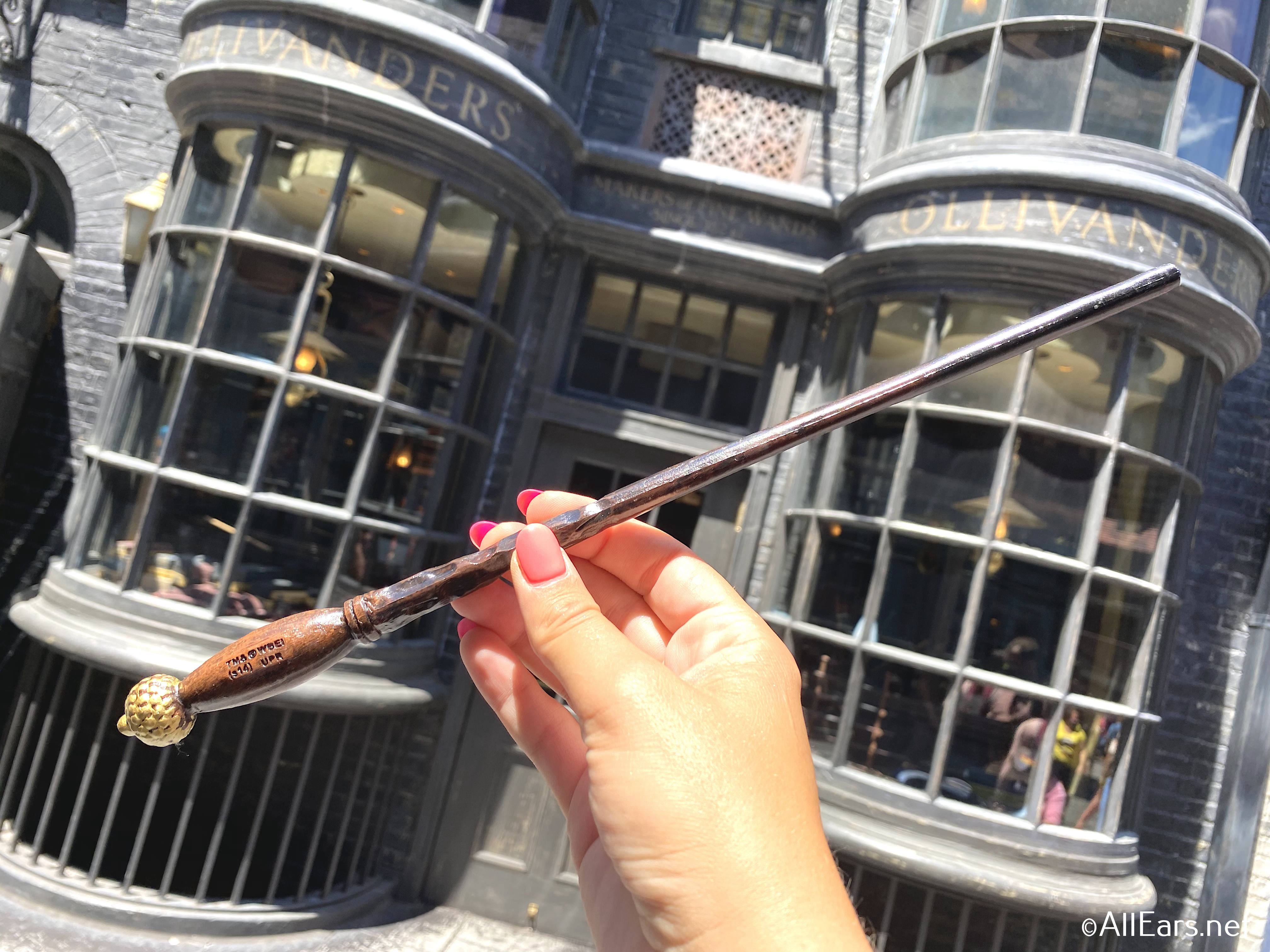 Still, we were HYPED to be chosen! Pick us! Pick us!
There was just a *slight* problem. We were… a  bit older than eleven years old.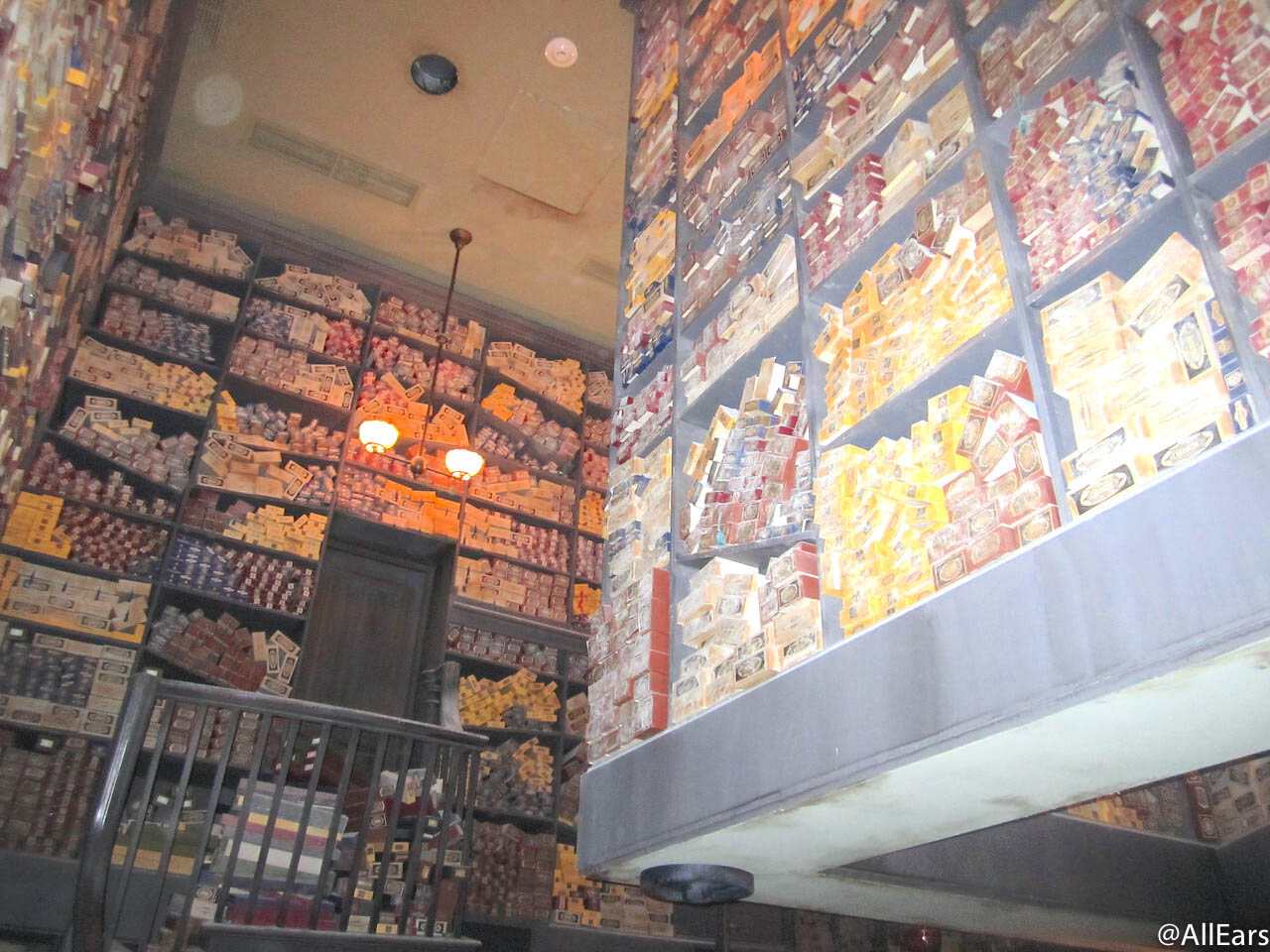 Why would that matter? Because that was the age witches and wizards got their wands in the Harry Potter series before being shipped off the Hogwarts! Had we REALLY aged out of this experience without ever getting a chance in the first place?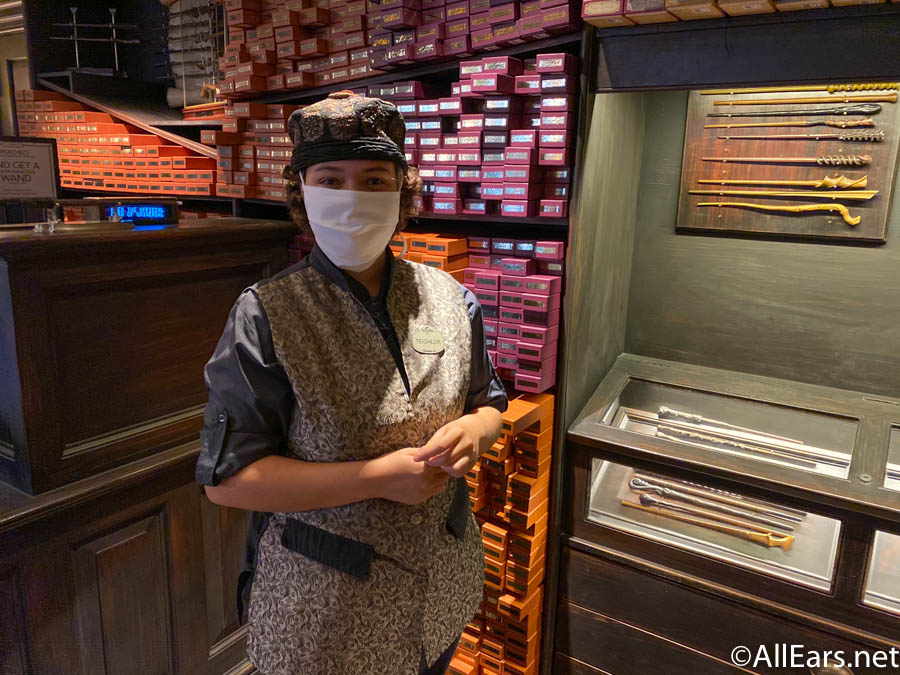 Nah. Turns out, anyone can be picked to be part of the Ollivanders show. It's totally random. Some guests say that the wizard hosting the wand experience tends to choose younger kiddos over the older folks in the crowd, but we've heard of all ages getting picked for the wand experience.
If you're a Harry Potter purist, it may be strange to see an older guest being chosen for their first-ever wand, but — hey — we're not complaining. Guess you're never too old to start learning magic!
You Can Pay Money . . . for Money. 
Over in Diagon Alley, you can visit the Gringotts Money Exchange — a quirky, interactive area where you can actually talk to a bank goblin.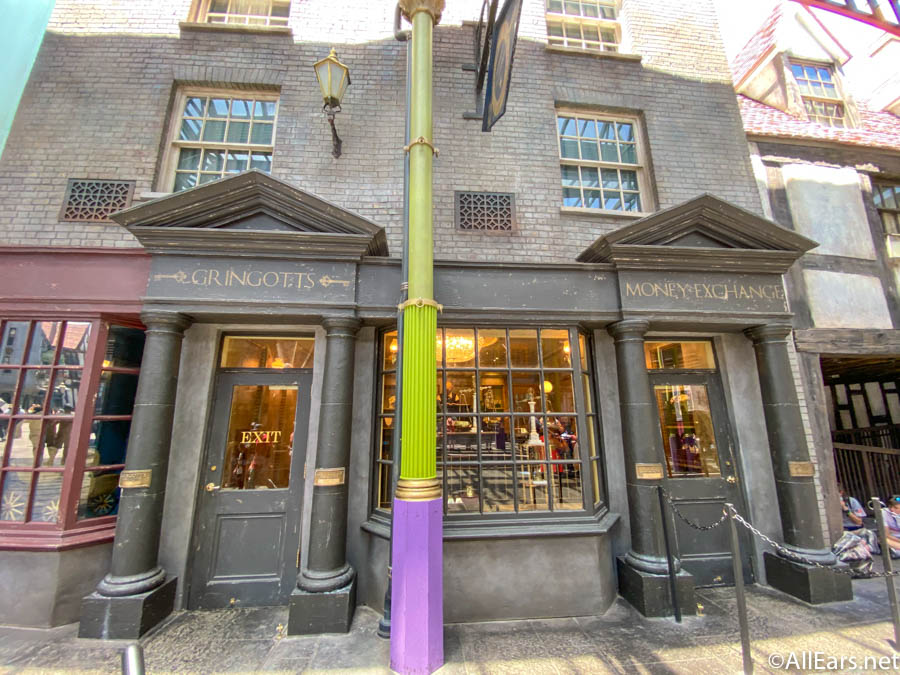 You can also *pay* for money. Or rather, Gringotts Bank Notes. These Bank Notes can be used at both the Diagon Alley and Hogsmeade gift shops. They work the same as "Muggle" currency — except that they can only be spent in the Wizarding World.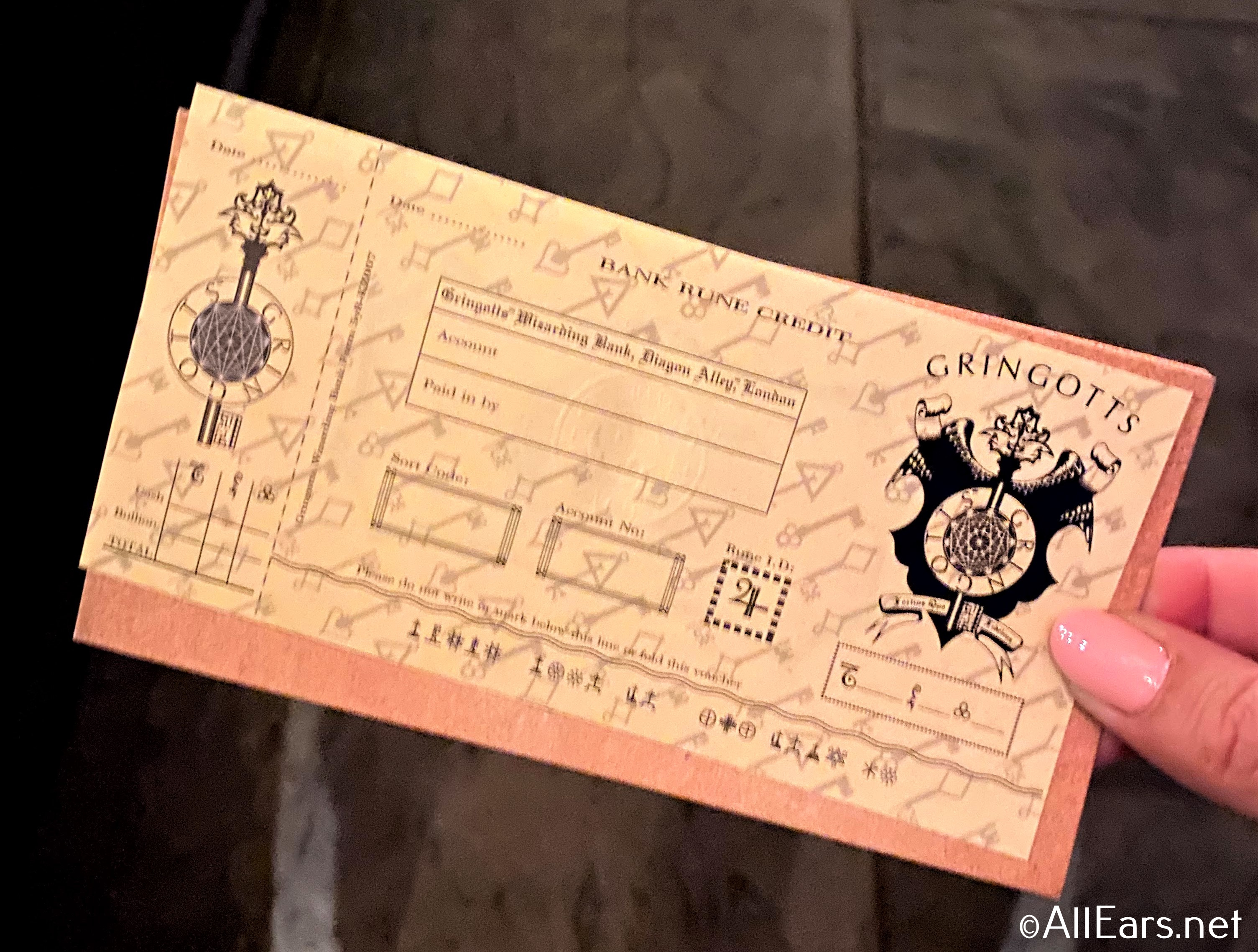 So, why make the exchange? Because it's fun! And the Bank Notes are kinda cool! It's also a unique way to keep kiddos immersed in the magic even while they're having a souvenir shopping spree over in Honeydukes.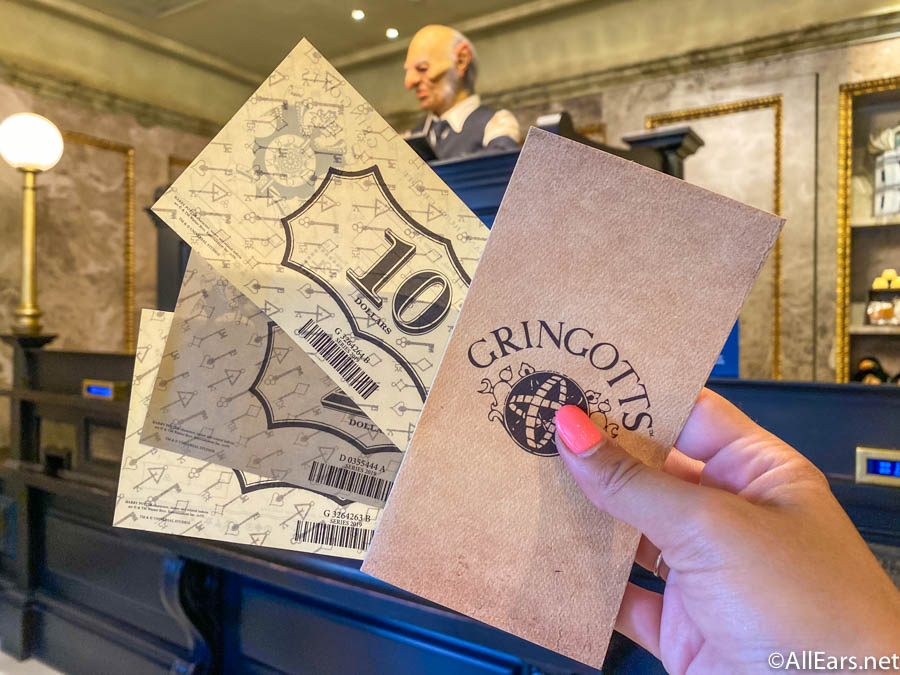 What if you don't get around to spending it? No worries — you can always get it exchanged back into boring ol' Muggle cash at Guest Services. OR you can keep the Bank Notes as souvenirs.
There's a Pygmy Puff Naming Ceremony
It's hard not to love those fluffy pink/purple pygmy puff creatures! It's bizarre, though — pygmy puffs really weren't big characters in the Harry Potter series; not like owls or dragons were. Ginny Weasley buys a pygmy puff and names it Arnold in the sixth story of the series — Harry Potter and the Half-Blood Prince — but that's pretty much it.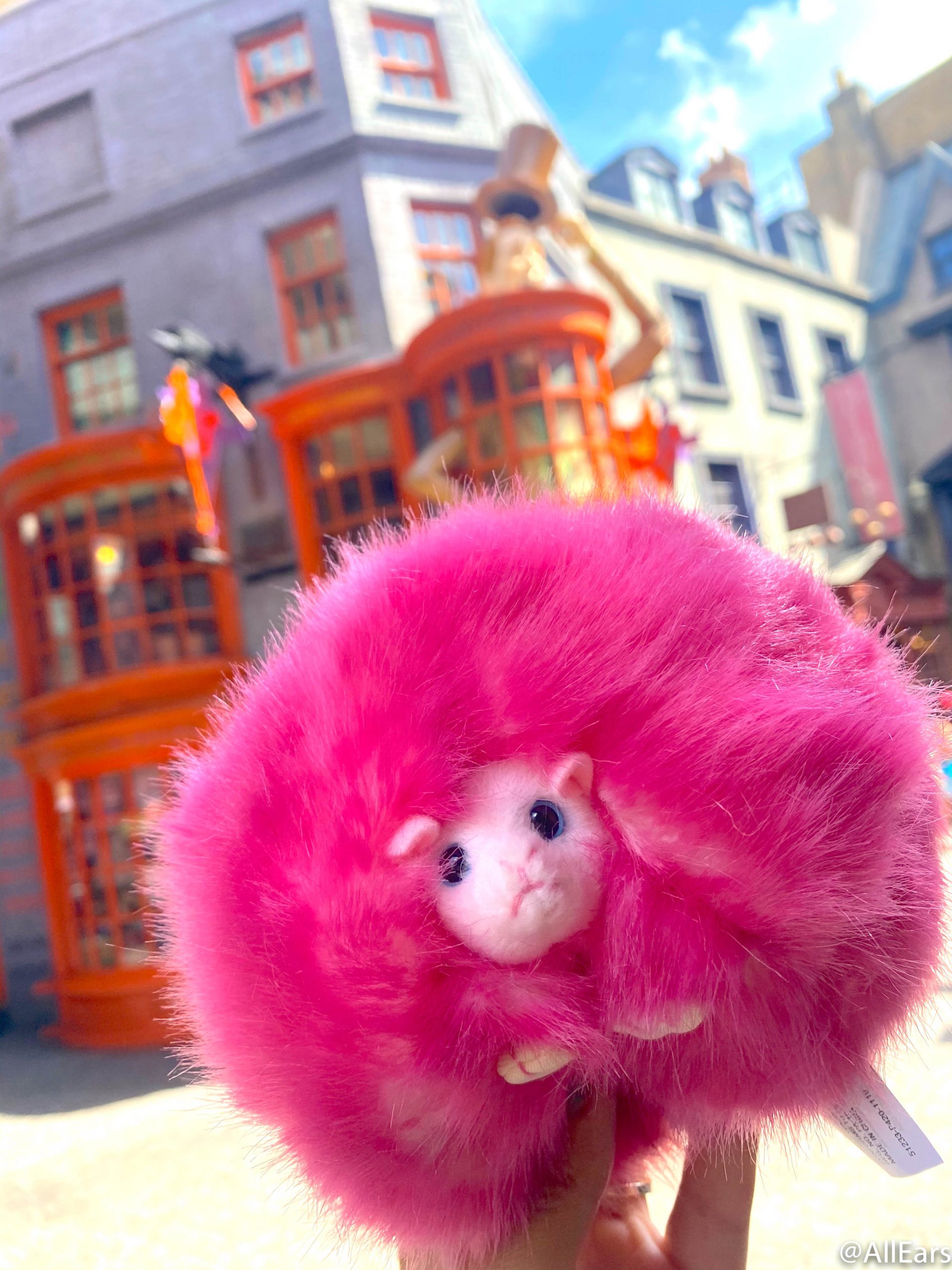 However, they're a much bigger deal over in Universal's Wizarding World. If you decide to purchase a cute-and-cuddly pygmy puff from Weasley's Wizard Wheezes in Diagon Alley, you'll get to be part of an adoption ceremony.
The wizard behind the counter will ask for your name and your pygmy puff's name (so think of a good one). Then, they'll ring a large bell to announce to the store that you are the official owner of your very own ball of fluff.
You Can Add "Elixirs" to Your Gillywater
Initially, purchasing a bottle of "Gillywater" at the Wizarding World might be pretty exhilarating. But, in the end, it's just a normal bottle of water. Nothing super magical or bizarre about it.
Or IS there?
If you purchase a bottle of Gillywater in Diagon Alley, you might want to swing by Eternelle's Elixir or Refreshments kiosk. Here you'll find numerous elixirs that you can add to your Gillywater to enhance the flavor, such as Fire Protection Potion (watermelon, peach, and strawberry), Babbling Beverage (fruit punch), Draught of Peace (blueberry, blackberry, raspberry, and cherry), and Elixir to Induce Euphoria (pineapple, green apple, and mint).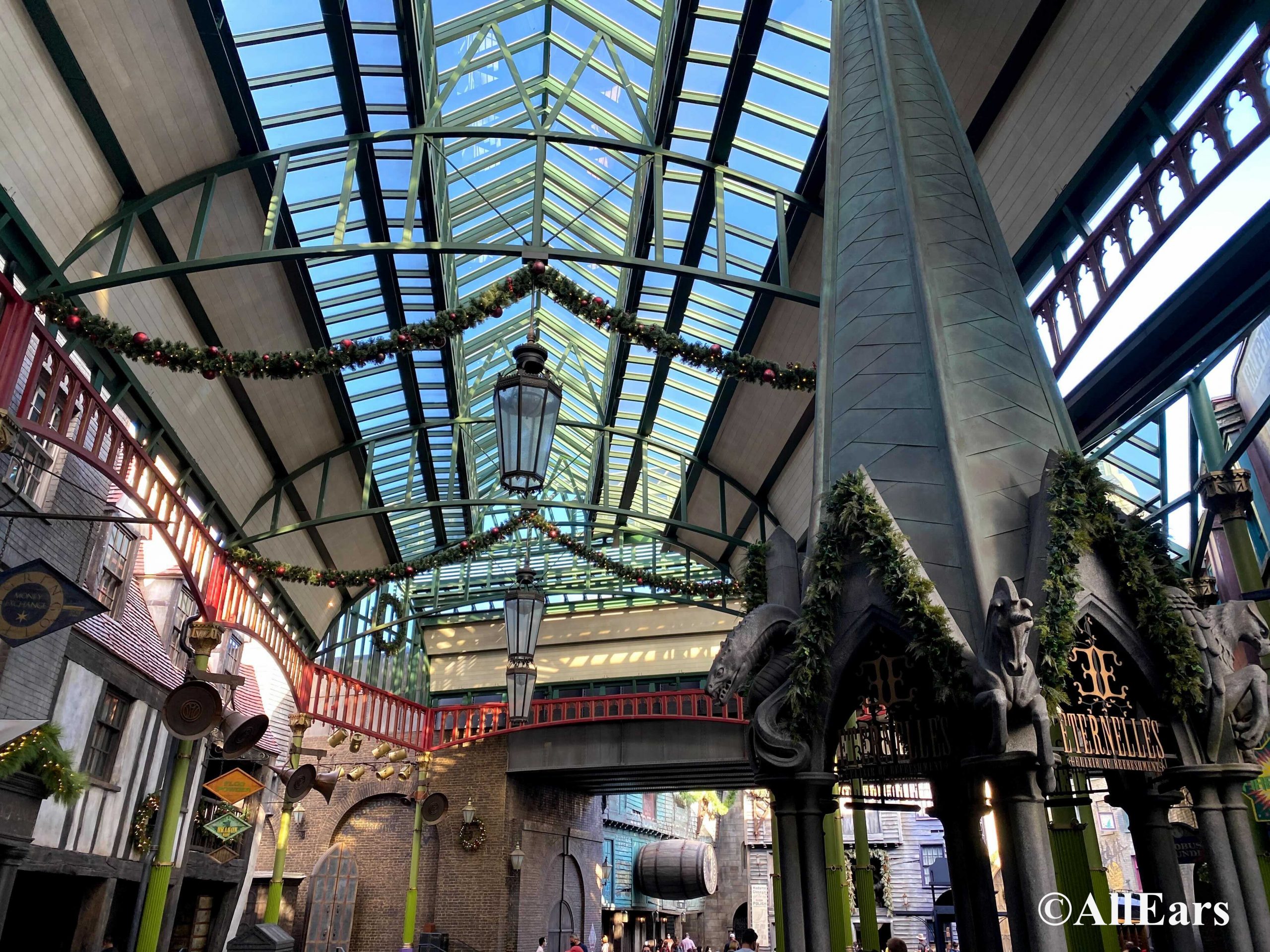 Super fun stuff, right? Just be warned — this little extra bit of magic can make for a pricey bottle of water when it's all said and done. Gillywaters alone cost around $5.50, and each elixir is $3.99.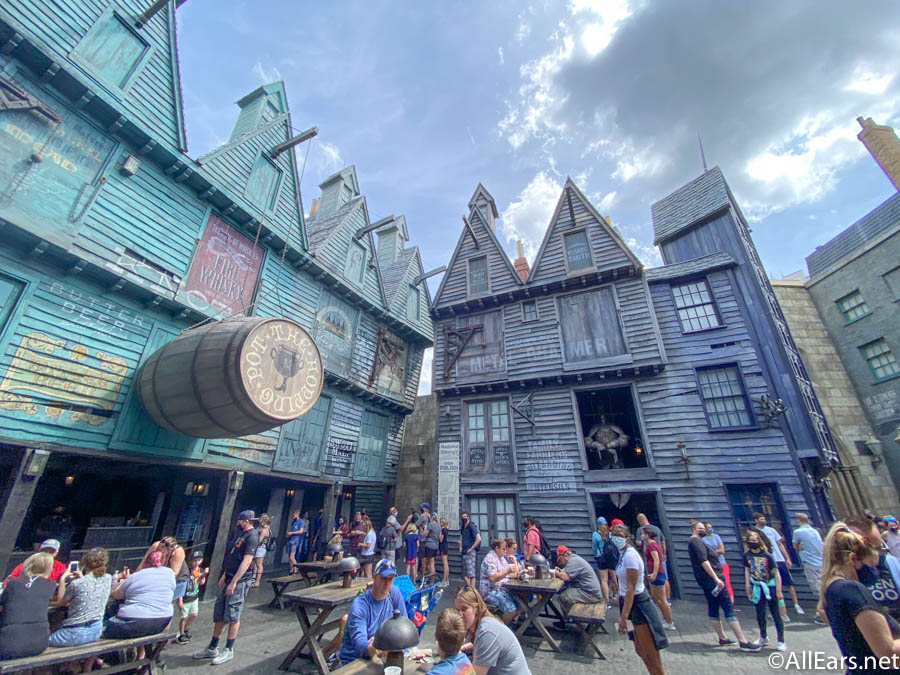 If Eternelle's is closed on your next visit, try visiting The Hopping Pot quick service restaurant; rumor has it they've started selling elixirs, too!
Join the AllEars.net Newsletter to stay on top of ALL the breaking Disney News! You'll also get access to AllEars tips, reviews, trivia, and MORE! Click here to Subscribe!

What did you find bizarre about your last trip to the Wizarding World of Harry Potter? Let us know in the comments below!