Since it's Disney World's 50th anniversary has arrived, we're honoring the history of the parks over the years. And, if there's one character who has stuck around for years, it's Orange Bird!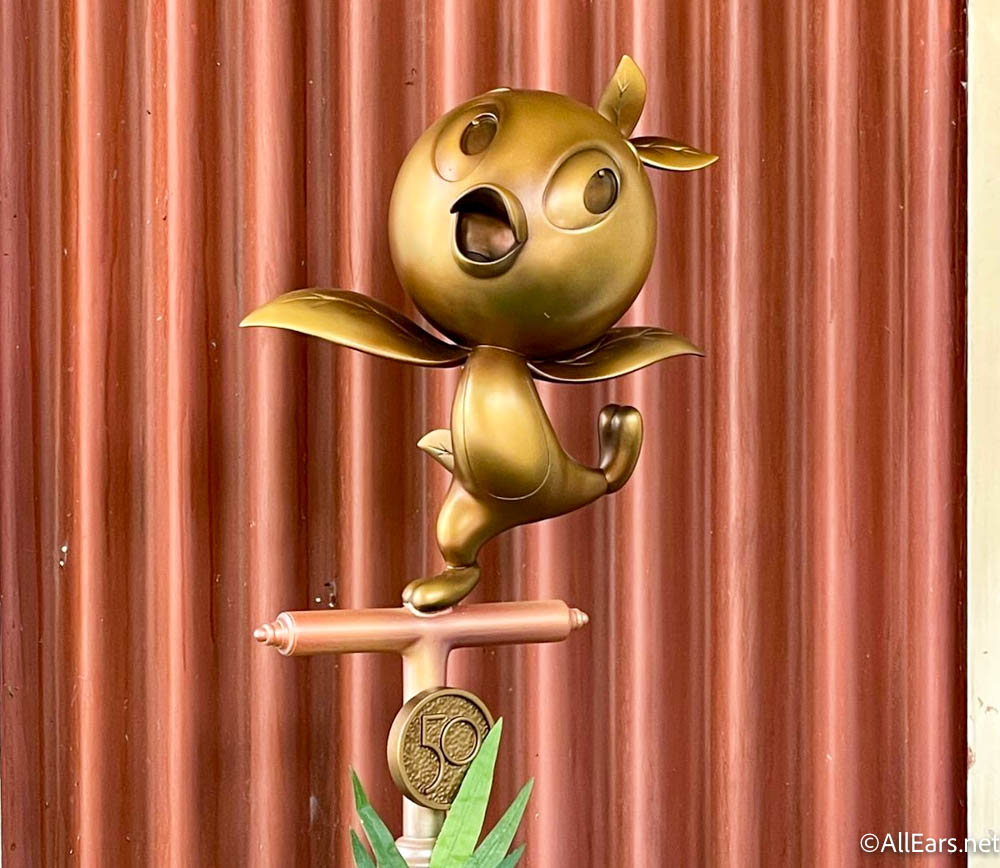 Orange Bird originally started as a mascot for the Florida Citrus Commission, which sponsored the Enchanted Tiki Room in the Magic Kingdom. However, since then, the fluttering friend has made a name for himself during EPCOT's Flower and Garden Festival, as well as around the parks. And, as you celebrate Disney World's 50th anniversary, you can give your little ones a bit of Disney history while you're at it!
Your kids can follow the adventures of the fan-favorite Disney bird with the NEW The Orange Bird Little Golden Book! You can read through the 24 illustrated pages before bed at home or even in a Disney Resort with your family.
But, you'll have to wait a quick minute before you take it home since The Orange Bird Little Gold Book will be released on January 4th, 2022. You can pre-order it now for only $5.99 to add to your 50th anniversary merchandise collection! Stay tuned with All Ears for the latest Disney entertainment and news!
Will you be going to Disney World during the 50th anniversary? Let us know in the comments below!