Yesterday marked the FIRST night of Disneyland's Oogie Boogie Bash and we were there to check out everything that the returning Halloween party has to offer!
We've already been snacking our way around the park, enjoying the entertainment, and even scoping out the exclusive merchandise. And, with all of the events already sold out in Disney California Adventure, we're also bringing you a look at the crowds and wait times we saw during Oogie Boogie Bash!
Guests who have tickets to Oogie Boogie Bash are able to enter the park as early as 3 PM. However, the festivities don't begin until 6 PM and then run until 11 PM. And, with the event holding a limited capacity of guests, these five hours can be a great time to take advantage of low crowds and wait times at attractions.
So, let's take a look at what Disney California Adventure was like throughout the evening, shall we?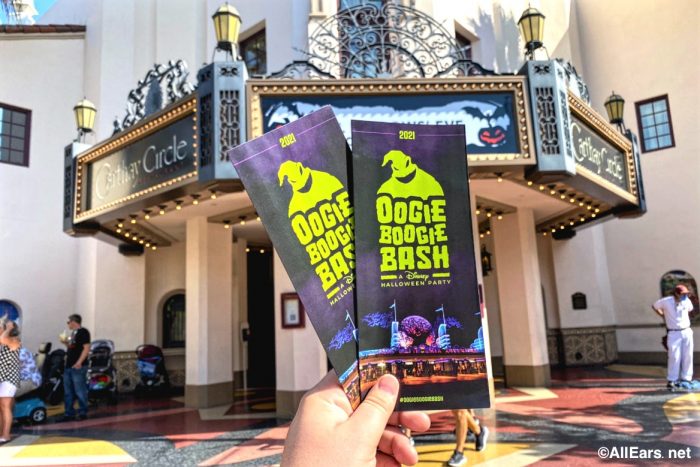 When we first arrived at the park around 3PM, the line at the entrance had already grown long with guests decked out in their Halloween-best waiting to get into the event.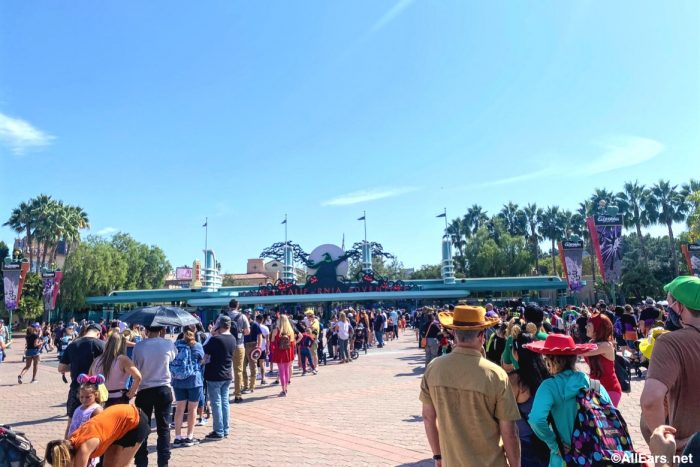 It didn't take too long to get through the line and scan our MagicBands into the park. But, even once we were in, it was still pretty crowded.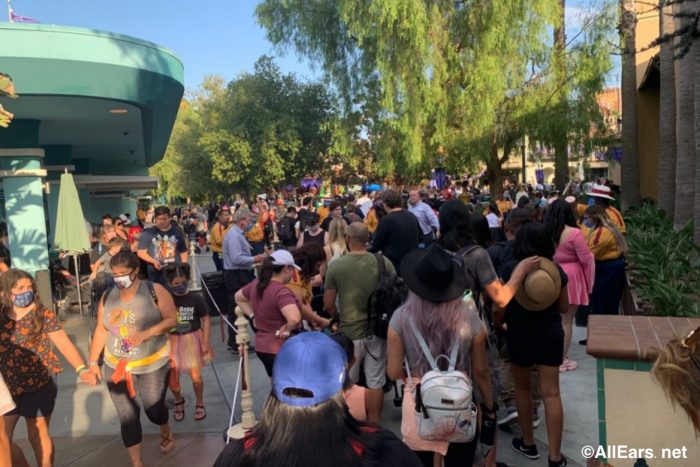 Right when you enter, you'll receive a wristband if you've purchase tickets for the event, so that was what caused some crowd congestion at the front.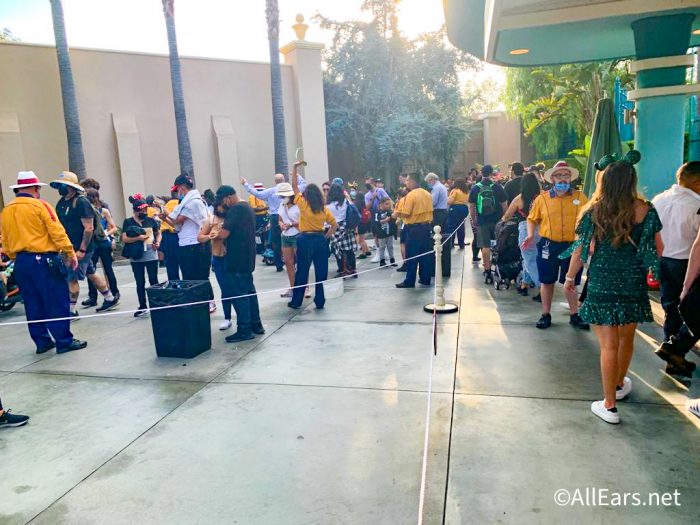 But that didn't stop us from grabbing our trick-or-treating bags and heading down Buena Vista Street with everyone else that was here for the event!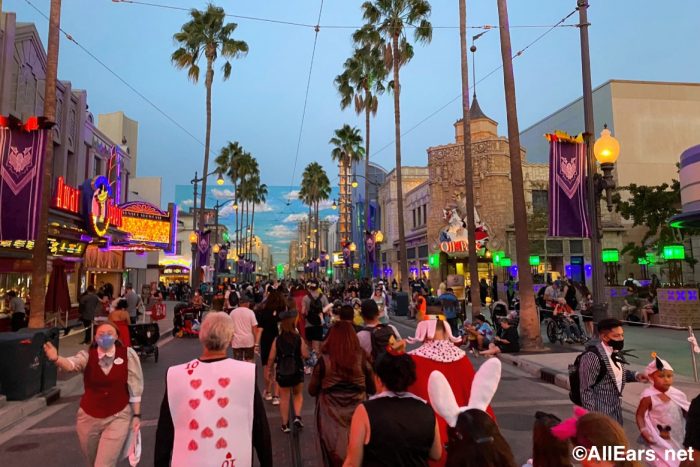 One of our first stops was the Treat Trail in Avengers Campus, where the crowd levels seemed to have thinned out.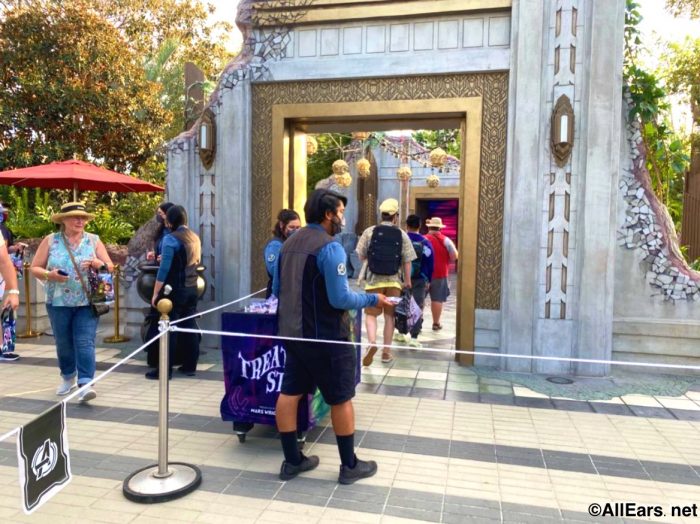 But, that was really the only short line for a treat trail that we spotted throughout the entire night!
These trails are one of the highlights of Oogie Boogie Bash, so it wasn't too surprising to see that long lines had formed.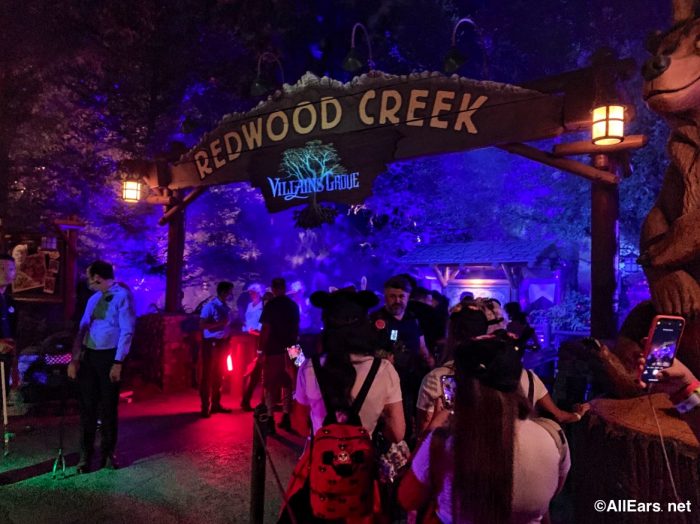 And, even the trails themselves were pretty full of people.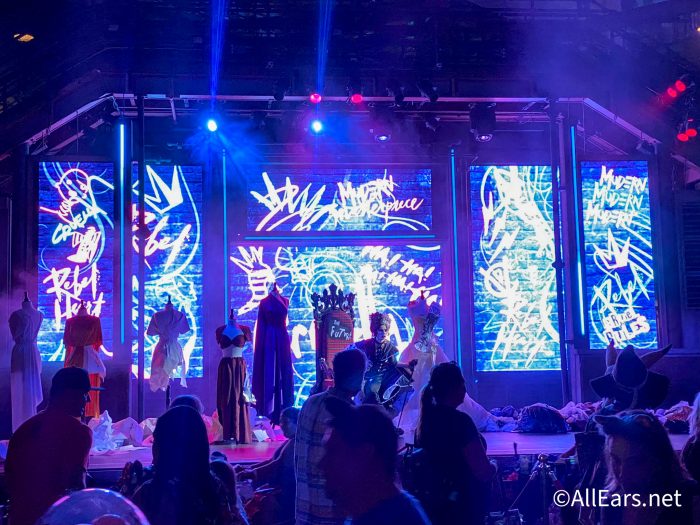 Overall, there were certainly fewer crowds than a normal day in the park, but the event did draw a lot of people for a sold-out night. Of course, we'll continue to bring you a look at everything you can do at Oogie Boogie Bash, so be sure to stay tuned to AllEars for more!
Are you going to the Oogie Boogie Bash this year? Let us know in the comments below!