AH, the beloved POG Juice (a.k.a. Jungle Juice).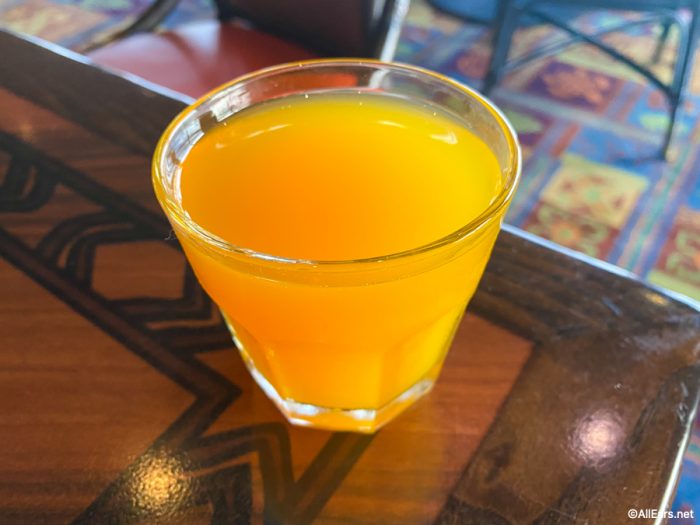 POG Juice is a fan-favorite breakfast drink often served at various spots throughout Disney World like 'Ohana and Boma. It's a wonderfully fruity blend of passion fruit, orange, and guava juices and yes, it's as tasty and refreshing as it sounds. But, lately we've noticed that things with POG juice have changed a bit.
We've visited various sites throughout Disney World that typically offer POG juice and…well, things have been interesting. Many of the spots where POG Juice (or Jungle Juice) is typically offered have NOT had this drink available recently. From our understanding, Disney obtains the POG Juice from a manufacturer, and it appears there may be some supply issues. Here's what we've experienced lately.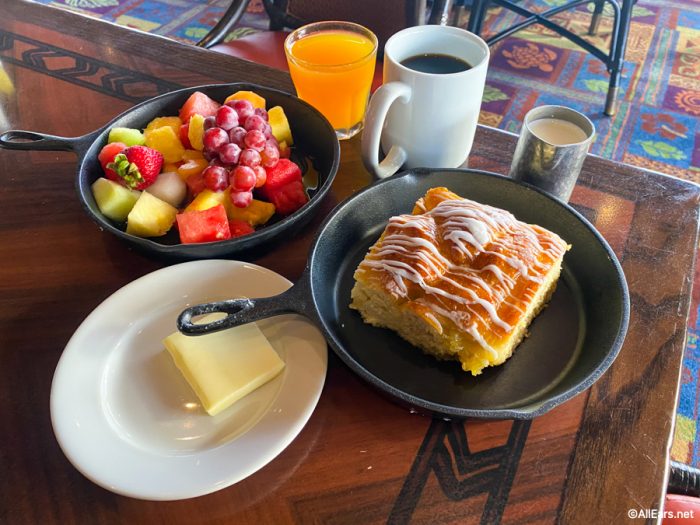 Yesterday, August 19th, we stopped by the Barefoot Pool Bar in Disney's Polynesian Village Resort. There, the Cast Member told us that they still had POG Juice in stock. In fact, we were able to get it mixed in with alcohol in the form of the Niue Rita drink (Jose Cuervo Gold Tequila with Cointreau and lime, orange, guava, and passion fruit).
Based on our understanding, as recently as yesterday Trader Sam's Grog Grotto, Tambu Lounge, and 'Ohana all had POG Juice available. It appears, however, that these spots may only be serving POG Juice with alcohol, not on its own.
We were informed, however, that (at that time) Kona Cafe did not have POG Juice.
This morning (August 20th), we grabbed breakfast at the newly reopened Boma buffet at Disney's Animal Kingdom Lodge. This spot typically serves up Jungle Juice. But, when we asked for it this morning, they said they didn't have any available. One Cast Member we spoke to at Boma said that Disney's Polynesian Village Resort may have received the last recent shipment of POG Juice.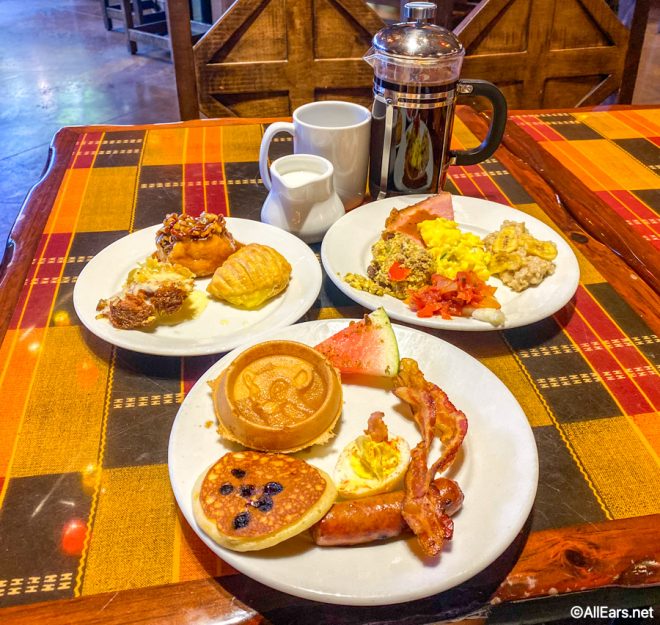 Next we stopped by The Mara at Disney's Animal Kingdom Lodge. The Cast Member there said that they also did NOT have any Jungle Juice, but that it was possible they would get some next week when the resort fully reopens (Animal Kingdom Lodge is set to reopen on August 26th).
Previously, various spots in the Africa section of Animal Kingdom park have also served Jungle Juice. When we ate at the newly reopened Tusker House restaurant for breakfast back in mid-June, they had Jungle Juice available. And just as recently as Wednesday of this past week, Dawa Bar had Jungle Juice available. But, when we stopped by Animal Kingdom on August 20th, a Cast Member told us that neither Tusker House nor Dawa Bar had any POG Juice.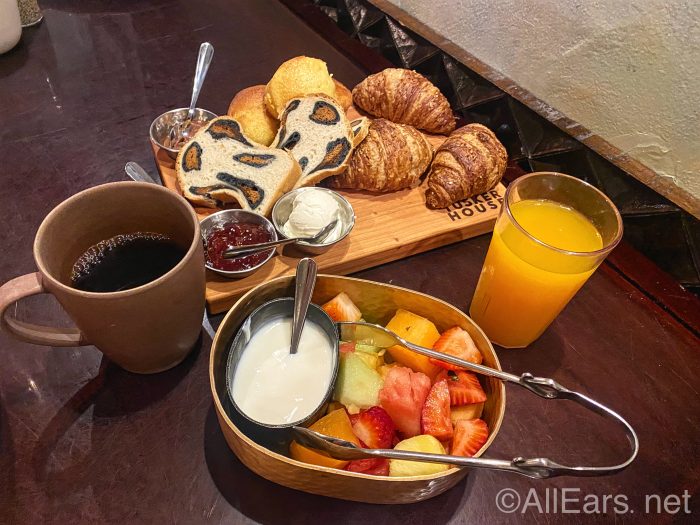 According to the Cast Member we spoke to at Animal Kingdom, the issue appears to be company-wide, and the Cast Members there are unable to make any drinks that call for Jungle/POG Juice to be included in them. The Cast Member said that they weren't sure if or when this beloved juice would return, but they did note that this complication all appears to be due to a supply issue.
Note that some other spots in Disney World, like Trail's End Restaurant or Topolino's Terrace, may also serve up POG juice/Jungle Juice on its own or as part of other drinks. We'll be on the lookout for updates from those locations.
So, POG/Jungle Juice lovers — BEWARE! The spots in Disney World where you normally would have grabbed this beloved drink may NOT have the drink available during your next visit. Of course, this is a situation that is still developing, so we'll be on the lookout for more updates.
In the meantime, if you're craving that POG Juice, you can follow our recipe to make your own version so you can still enjoy that delicious drink no matter where you are!
Stay tuned for more updates!
Are you a fan of POG/Jungle Juice? Tell us in the comments!
Join the AllEars.net Newsletter to stay on top of ALL the breaking Disney News! You'll also get access to AllEars tips, reviews, trivia, and MORE! Click here to Subscribe!