You may be paying rent for an apartment, townhouse, or full home, or maybe you're making mortgage payments or something else. And hopefully you love your home and where you live. But, what if you could LIVE in Disney World instead?!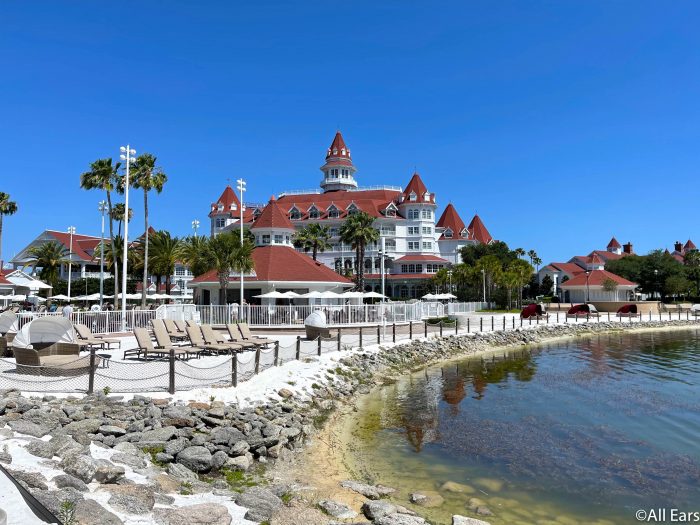 You can only rent a single room in Disney World for a maximum of 30 nights which got us wondering, what would it actually cost if you tried to live in a Disney World hotel for a month? Would it be RIDICULOUSLY expensive? Or maybe not quite as pricey as you might expect? Today we're breaking it all down!
Before we dive into the actual numbers, we did want to note that all of this is based on the prices we saw when writing this post. Of course, hotel prices are subject to change and if you take advantage of a special deal for part of your stay, change hotels mid-way through, book at the last second, etc. things could be different.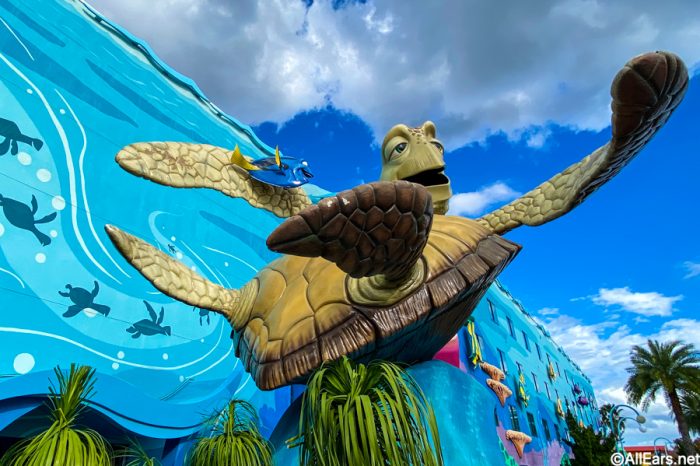 The prices for these rooms will also vary depending on when you choose to visit Disney World. If you try to live at a Disney hotel in December during Christmas and New Year's Eve, you're going to be spending a LOT more money than if you tried to do the same thing during September or one of Disney World's slower seasons.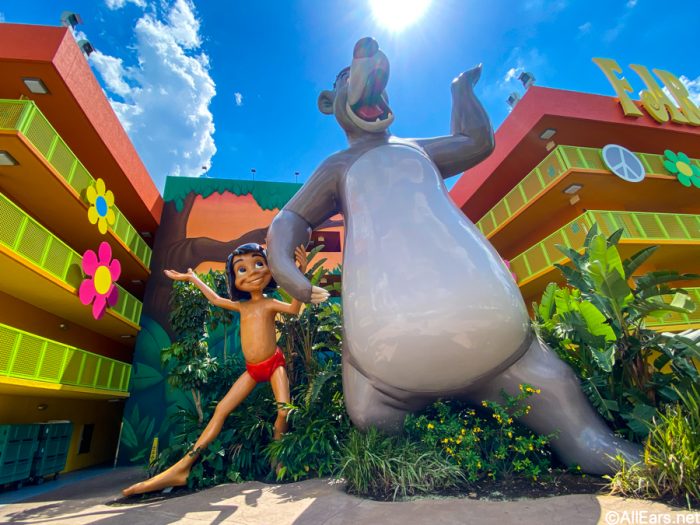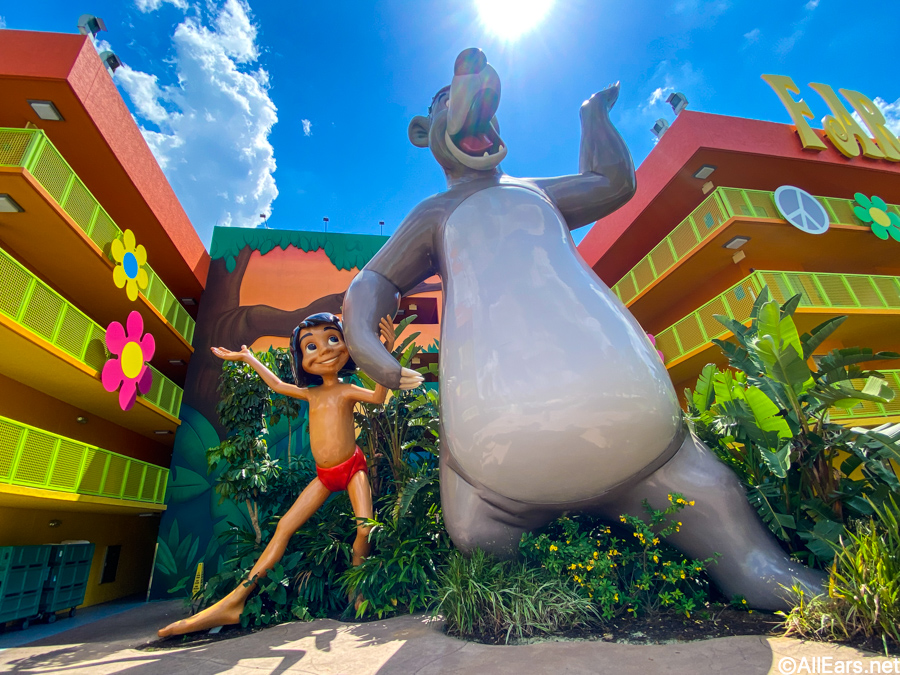 For our little experiment, we'll look at what it would cost to stay for a WHOLE month at a Disney World hotel in May of 2022. Specifically, we would check in on May 1st and check out on May 31st.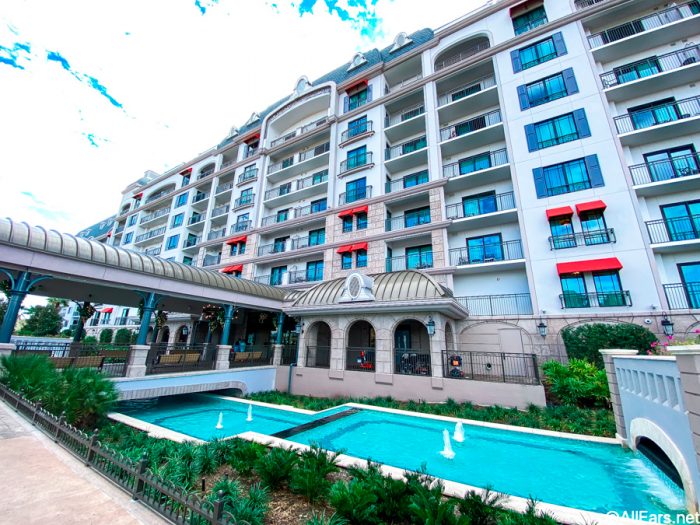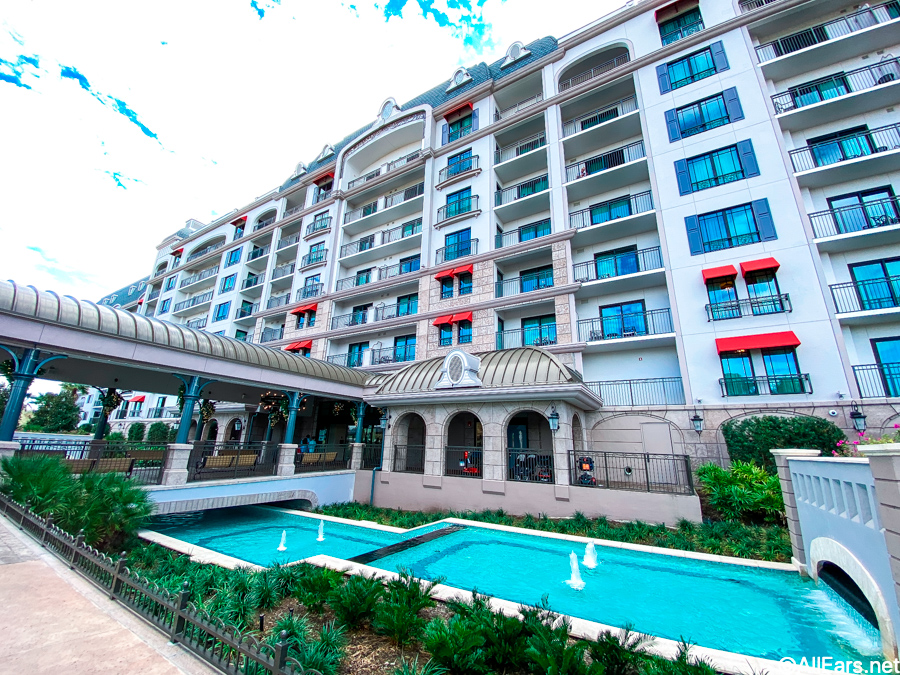 We'll also be taking a look at three different price ranges. We'll price things out at the cheapest level, an expensive level, and an option near the middle. Before we begin, take a second to guess what you think these costs will be (we're including some estimated costs for food too). Got your guesses ready? Alright, let's see what living in Disney World for a month would cost!!
The Cheapest Option
Alright, when it comes to spending an entire MONTH in a Disney World hotel, the cheapest option we could find for May of 2022 was at The Campsites at Disney's Fort Wilderness Resort.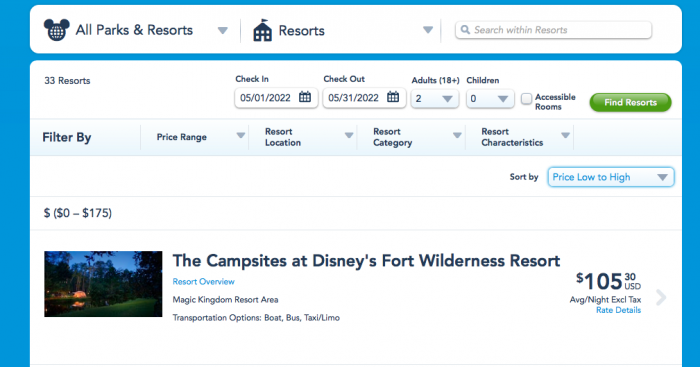 For an average cost of $105.30 per night, you could rent a tent or pop-up campsite spot. This spot has enough room for a pop-up camper or camper van-type vehicle and up to 2 tents. If you don't already have a tent or vehicle appropriate for this, then you'll have to think about buying or renting one of those, which would be an additional cost.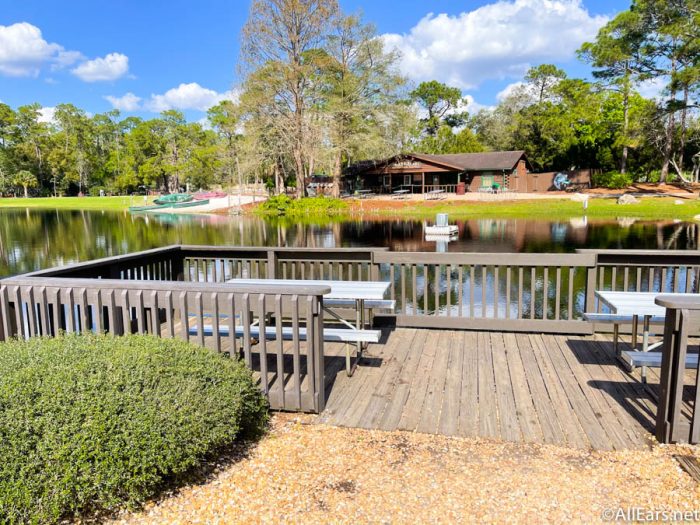 You'll also have to keep in mind that staying at this campsite will mean you'll have to rely on the comfort stations in the resort for your showers and bathroom needs.

The next cheapest option for a more standard hotel (not the campsites) is nearly $100 more though.
All in all, if you rent this space at the campsites for 30 nights, it comes out to a total cost of $3,553.98! That's not exactly cheap!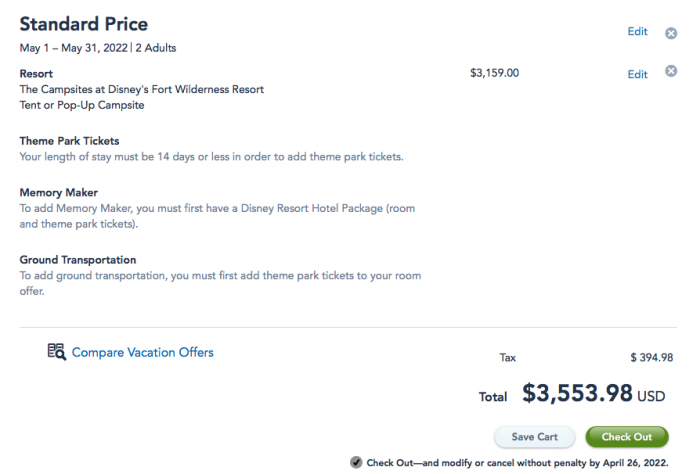 In terms of food, you could certainly buy groceries and make your own food to save money. Assuming you buy all of your food from Disney though, here's a break-down of some of the cheapest options available at the hotel:
Breakfast: P & J's Southern Takeout: Mickey waffles with bacon or sausage — $8.49
Lunch: Meadow Snack Bar: Hot dog with chips — $8.49
Dinner: P & J's Southern Takeout: The cheapest options here are some salads, but if you're looking for something other than that you could get the barbecued pulled pork sandwich with french fries — $10.29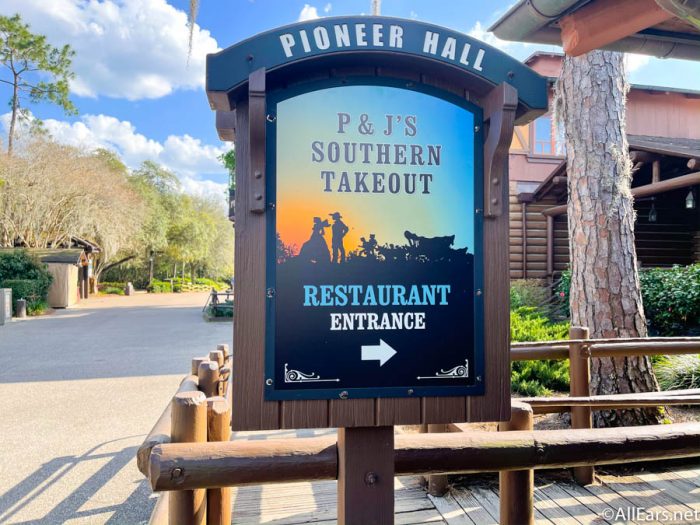 That's about $30 a day for food, rounding up. That adds up to about $900 for 30 days.
In total, your stay (adding in food) would cost approximately $4,453.98! That's a pretty hefty price tag considering you might also need to add on the cost of renting a tent and you wouldn't have your own bathroom. But hey, if living in Disney World for a month on the cheap is something you've got on your bucket list, this might be an option.
The Mid-Level Option
In terms of a mid-level cost option, from what we saw Disney's Caribbean Beach Resort just about fit the bill. A stay in May of 2022 at Caribbean Beach cost about $303.43 per night.

In total, that comes out to $10,240.92 for the month. That's definitely pricier than Fort Wilderness, but you do get an actual room (as opposed to space for a tent) and your own bathroom — two BIG pluses.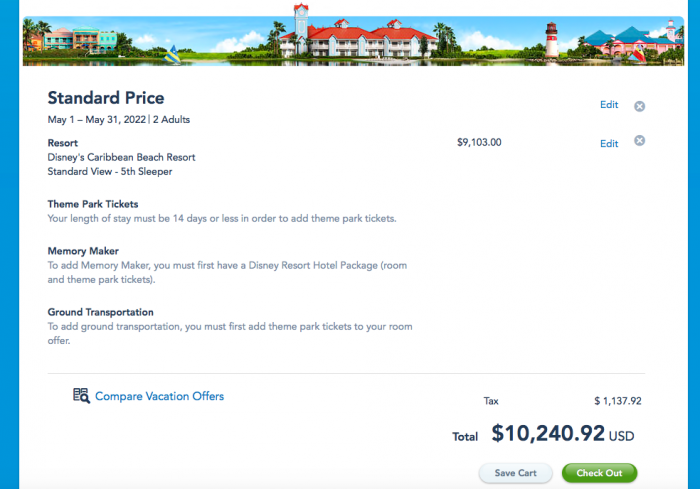 Again, you could get food from the grocery store and live on PB&Js, but if you get food from Caribbean Beach, here's a break-down of what some of the cheaper options would cost:
In total, that's about $30 (rounding up) per day. Since we're operating at a moderate hotel budget, it might be good to leave a bit more money for food, so we'll bump that up to around $45 per day. That brings us to $1,350 for 30 days just for food.
Combined with the hotel, that's a total cost of around $11,590.92. That's more than DOUBLE the cost of the campgrounds, but the air conditioning, physical room, and private bathroom are probably worth it.
The Expensive Option
And finally, we get to our expensive hotel option. From what we saw, the most expensive room in May of 2022 would actually be a 2-bedroom suite at Disney's BoardWalk Inn, priced at an average of $1,959.73 per night!!! WOW! Talk about expensive!

For purposes of this analysis though, we stuck with a still expensive but slightly less elaborate room — an outer building, garden view suite at Disney's Grand Floridian Resort & Spa.

The average price per night during the time we looked was $772.87, bringing that to a total of $26,084.25 for the month.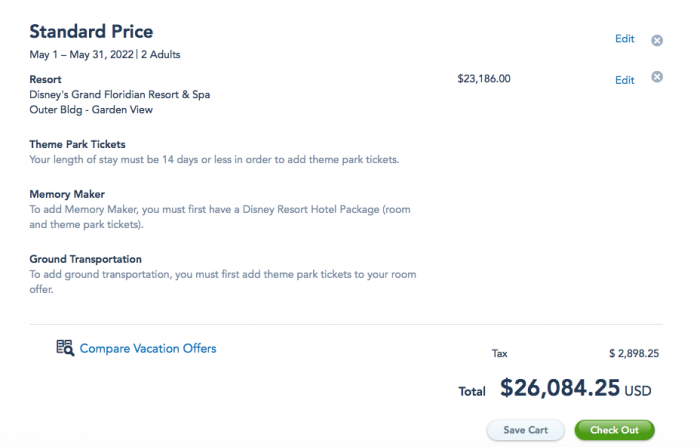 What about food costs? Here are some potential things you could buy at the Grand Floridian on a slightly larger budget:
Breakfast: Gasparilla Island Grill: Breakfast platter (scrambled eggs, bacon, and potato barrels) — $8.79
Lunch: Grand Floridian Cafe: Buttermilk fried chicken and waffles — $24
Dinner: Narcoosee's: Surf & Turf (choice of blackened salmon or wild grilled shrimp, steak, potato mash, and seasonal vegetables)– $52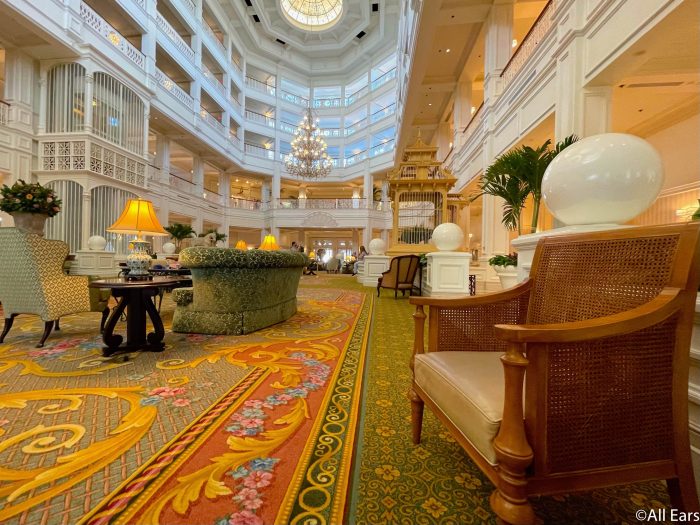 That comes out to about $84.79, so we'll round up to $90 per day. The food total for 30 days would be $2,700, making our grand total around $28,784.24. That's one EXPENSIVE month.
If we break it down, this is what the pricing looks like:
$4,453.98 for the stay at Fort Wilderness
$11,590.92 for the stay at Caribbean Beach
$28,784.24 for the stay at the Grand Floridian
These are all pretty pricey choices that are probably much more expensive than your average monthly rent. But, you wouldn't have to pay for cable at the hotels that have TVs. You could use Disney wifi, meaning you'd have no internet costs. You wouldn't need to pay any electricity bills. And, the best part, you'd be living at Disney World!!
What do you think? Were the prices more expensive than you thought or is living at Disney World for a month now officially on your bucket list? What hotel would you want to stay at if you could be there for a month? Tell us in the comments!
Join the AllEars.net Newsletter to stay on top of ALL the breaking Disney News! You'll also get access to AllEars tips, reviews, trivia, and MORE! Click here to Subscribe!