There's lots to do in Disney World! And sometimes, it can be a bit difficult deciding what's worth your time. Between all the rides, restaurants, attractions, and experiences, it may feel like you don't have enough hours to get everything done.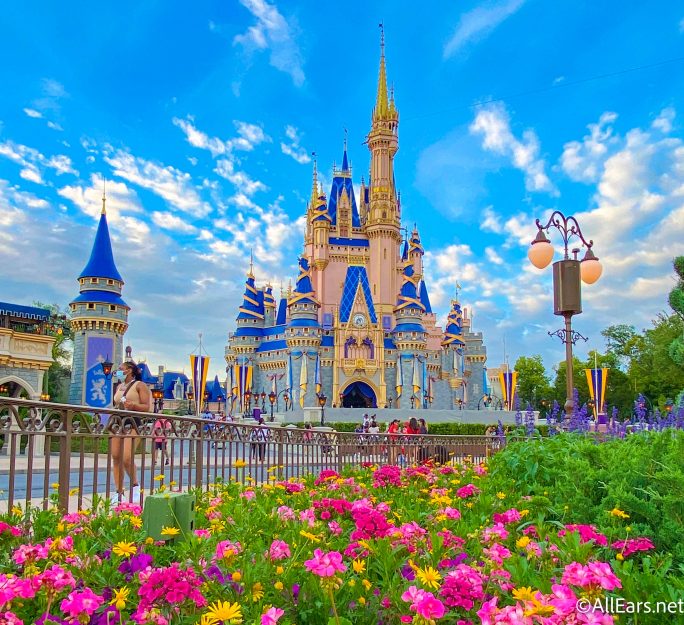 If you're really trying to make the most of your vacation, you'll want to know how to save as much time as possible.
We're clueing you in on a few major time wasters in the Parks — and how you can avoid them. 
Disney Transportation
If you're staying on property, Disney transportation can be incredibly convenient. It'll help you travel from your hotel to the parks without worrying about driving and parking. However, sometimes it can be painfully inefficient. You may find yourself waiting in some pretty long lines for buses, boats, or monorails, especially with capacity on each form of transportation currently limited.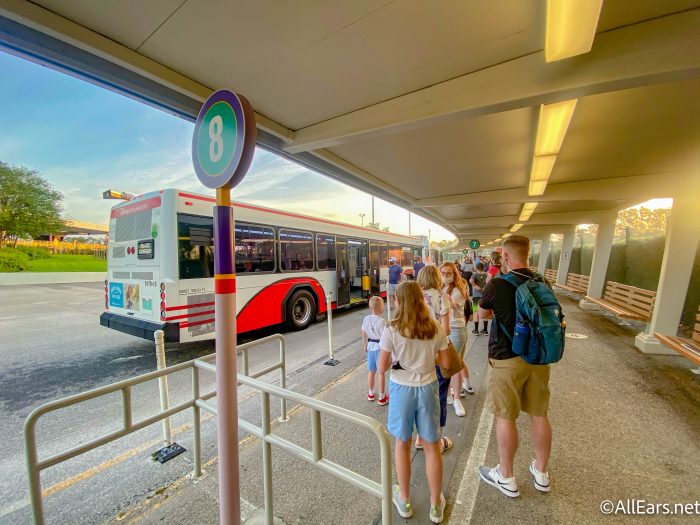 Disney suggests you leave up to an hour to travel from place to place on property, and this is a pretty fair estimate. Sometimes, it really does take that long. If you want to save that time — and if you have it in your budget — you might want to spring for a rideshare like Uber or Lyft. They're able to drop you off at the Parks (though typically not as close to the entrance as Disney transpo). If you brought your car with you, drive where you need to go. Remember: if you're staying at a Disney World Resort hotel, you'll get free parking in the parks (plus the invaluable bonus of being able to get where you want to go when you want to go).
However, there is one Park where you may save time taking Disney transportation: Magic Kingdom! Cars and rideshares are required to stop at the Transportation and Ticket Center, where you'll have to transfer to a bus, monorail, or ferry to get to the park. You can skip that step, and just take your park-to-resort transportation if you're staying on-property.
Long Lines in the Afternoon
If you're aiming to knock out a lot of rides, we recommend getting them done in the morning or evening. The afternoons tend to get packed with crowds, and the lines are often long.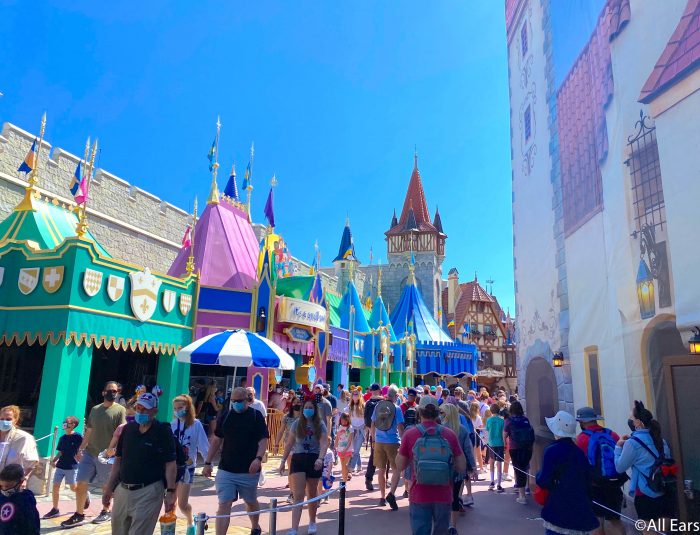 Don't waste your time waiting in line for rides in the afternoon. Instead, check out the shops, watch a few shows, or see some characters! You'll want to get on the most popular rides at park open or close; that's when the crowds are lowest!
AllEars Pro Tip: Keep a close eye on the wait times on your My Disney Experience app, too. If you can catch a ride that was temporarily closed right when it reopens, you'll have a short line no matter what the time of day it happens to be.
Shows
Now, if you're not a show person, those can be a waste of time, too! You'll want to choose carefully which entertainment offerings you want to check out. Keep in mind that these shows can range from 20-30 minutes — that's a lot of time in the scheme of a park day! 
If you have a favorite character who has a show (think Anna or Elsa for the Frozen Sing-Along Celebration at Disney's Hollywood Studios), that's a no-brainer. Otherwise, think twice before stepping into line for a show.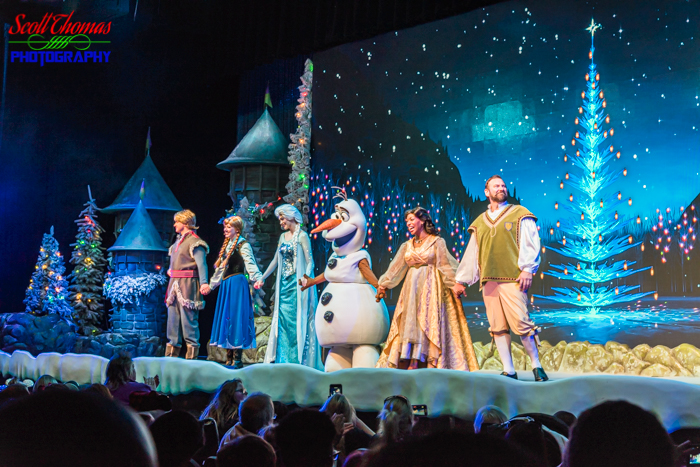 Now, as we mentioned, these shows do offer a break from long ride lines. They're also great for a burst of AC on a hot day! But you'll want to weigh if these benefits (plus the entertainment, of course) are worth the time you could've spent on other things.
We should also mention that most live entertainment is temporarily suspended. So while you can catch a few shows right now (like that Frozen Sing-Along Celebration at Hollywood Studios or Festival of the Lion King at Animal Kingdom!), most are currently unavailable. 
Waiting for Food
Okay, now we're moving on to food! Quick Service restaurants offer a handy feature called Mobile Order which lets you order your meal in advance and pick it up at a designated time. That can be a big time-saver!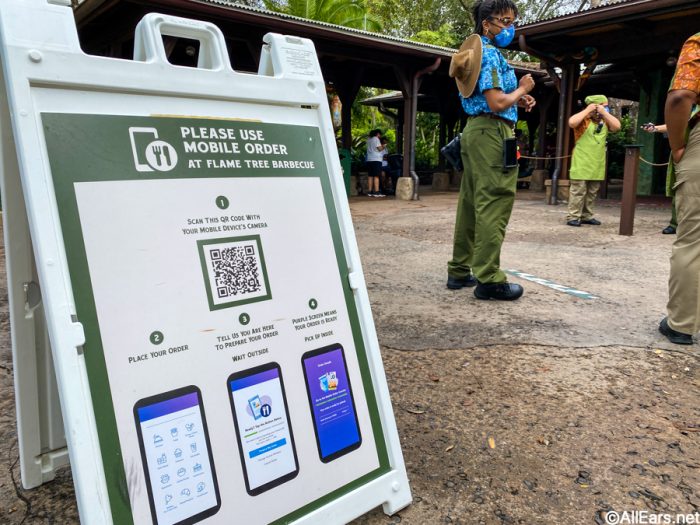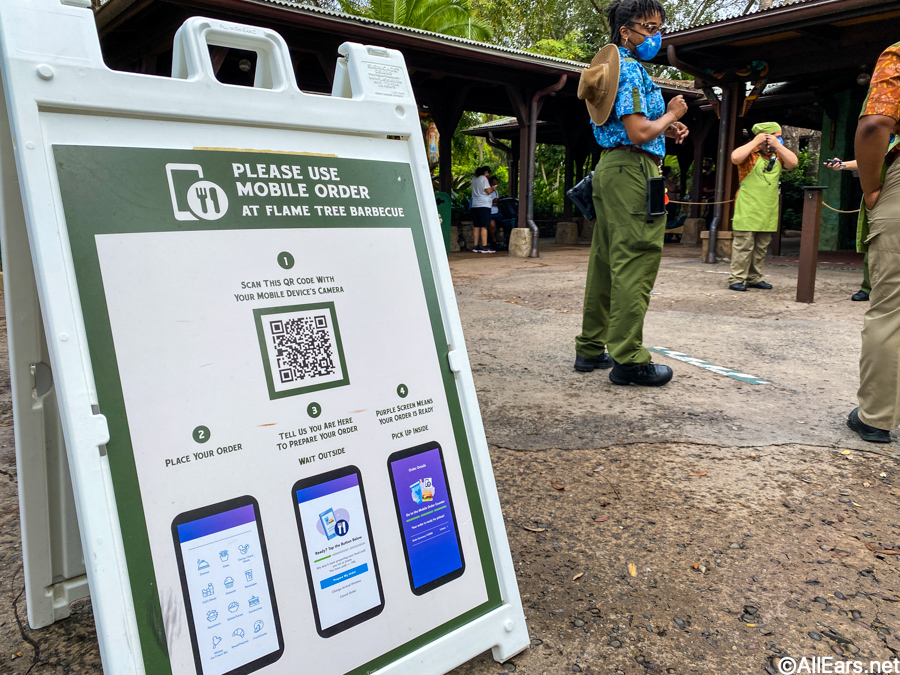 But it'll only save you time if you use it right. What you don't want to do is place your order right when you're ready to eat. There are a couple of reasons for that. First of all, all the slots for that time period may be full. Secondly, you have to factor in preparation time for your food.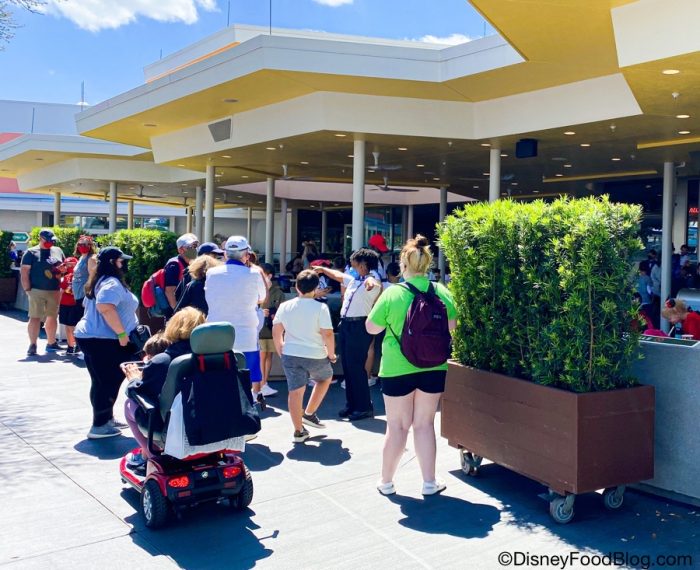 Instead, plan a little ahead. Order your meal an hour or two in advance — or, if you're visiting on a busy day/eating at a busy restaurant, schedule your order in the morning. And make sure to hit "Prepare My Order" when you're still a little ways away from the restaurant (we like to click it when we start walking over). That way you don't have to wait outside the restaurant for too long once you arrive. 
Table Service Meals
While they can offer great theming and tasty food, sit-down meals (aka Table Service) can be a huge time commitment. They can easily take an hour or longer by the time you wait for your table, place your order, and eat.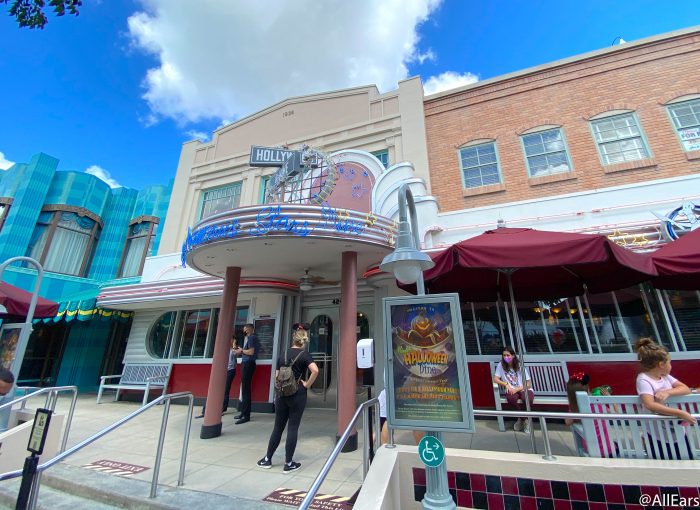 Really consider if you want this experience to be a part of your day. If you do — go for it! Table Service restaurants can add a really unique element to your vacation. But be prepared to lose time you could have spent doing other things.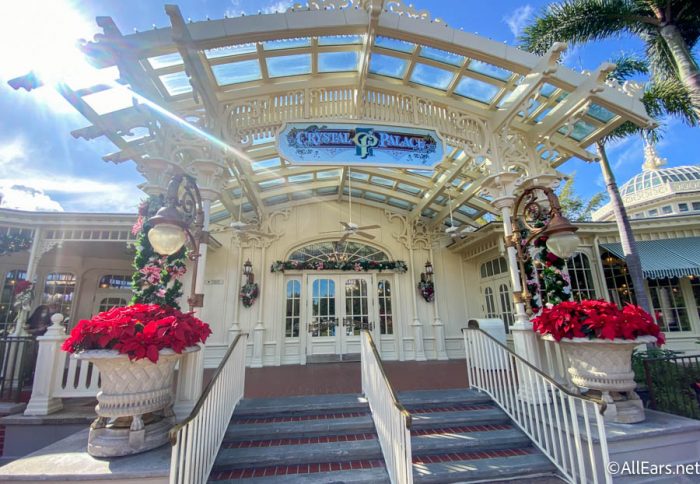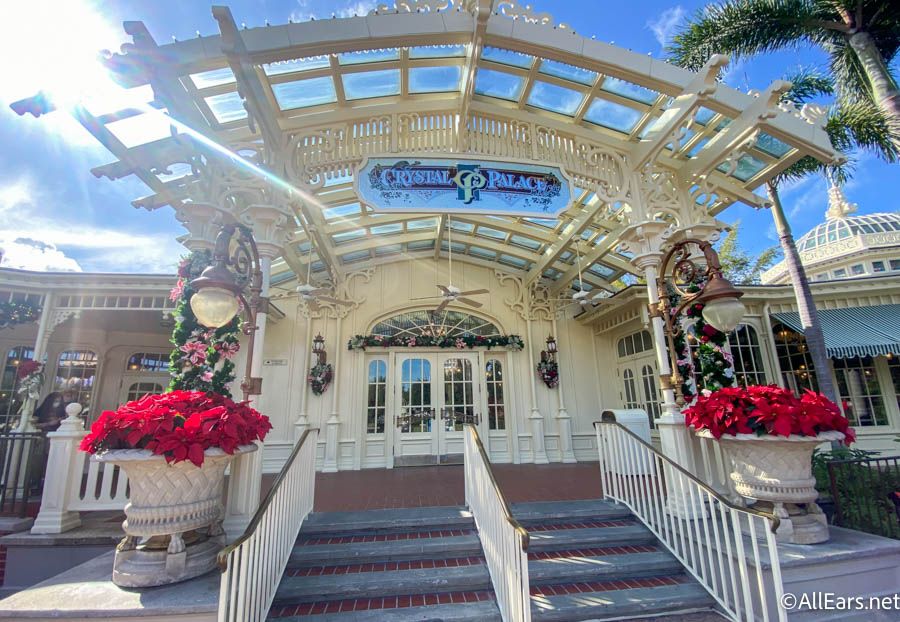 If you do opt for Table Service meals, we recommend scheduling no more than one per day. Between the cost, time, and space in your stomach, more than one big sit-down meal a day is probably a bit much. 
That's not to say you should skip all of these "time-wasting" activities. Just make sure you plan carefully! At the end of the day, it's up to you to decide how YOU want to spend those valuable park hours. And most importantly, have fun!
Join the AllEars.net Newsletter to stay on top of ALL the breaking Disney News! You'll also get access to AllEars tips, reviews, trivia, and MORE! Click here to Subscribe!

Which of these activities do you skip? Let us know in the comments!